Wonder Woman 1984 director Patty Jenkins previously revealed she prefers working with DC over Marvel. In essence, Jenkins isn't particularly interested in contributing to a shared universe. Luckily, both her Wonder Woman movies take place decades before the rest of the DC Extended Universe. But Jenkins didn't even have any input into Justice League.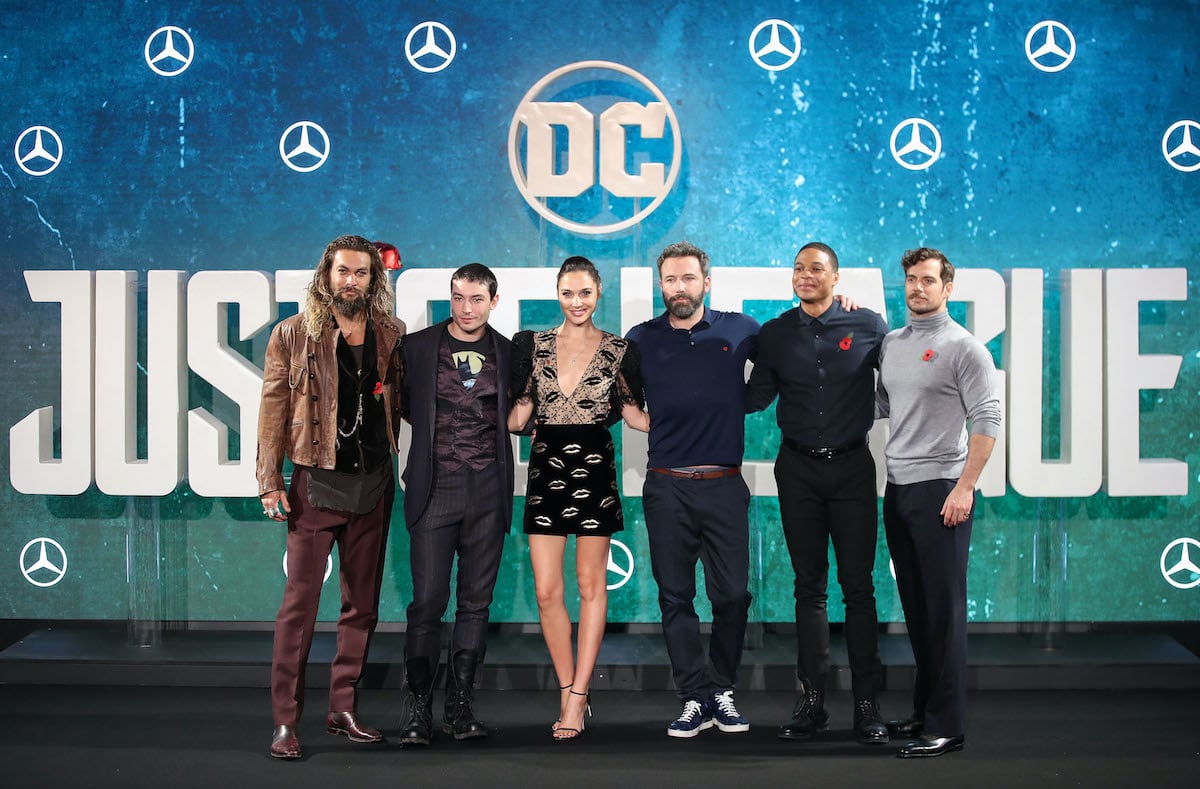 Gal Gadot returned as Wonder Woman in 2017's 'Justice League'
Just months after Jenkins' Wonder Woman became a phenomenon, Gal Gadot reprised the role in Justice League. The movie attempted to jump into an ensemble piece, despite only brief appearances by half the team's roster. Ben Affleck and Henry Cavill returned as Batman and Superman, respectively. But Ezra Miller, Ray Fisher, and Jason Momoa were new additions to the DCEU.
So Wonder Woman's appeal was a huge selling point for audiences. Even before her solo movie, Gadot earned an overwhelmingly positive response for her supporting turn in Batman v Superman: Dawn of Justice. Since Zack Snyder directed Gadot's DCEU debut, perhaps it makes sense why Jenkins wasn't involved in Justice League. After all, the project was in turmoil after Joss Whedon famously took over.
Director Patty Jenkins confirmed she had no input in the team-up
Still, Jenkins had elevated Gadot's version of Wonder Woman. So Snyder, Whedon, or anyone involved at Warner Bros. could have reached out to her. Yet, in an interview with Collider, Jenkins confirmed that no one consulted her about Diana's role in the team-up movie whatsoever.
"I did not have any input into how [Wonder Woman] fit into either version of Justice League. I was shooting Wonder Woman at the time that they started shooting Justice League. So it was a very, very busy time. But no, I never had any input or even really knowledge about what was going to be going on in Justice League. Yes, I always have tried to kind of be respectful of knowing where she kind of ends up and keeping the same suit and all of those kinds of things. But I didn't really know exactly what was going to happen there."
Given that hectic time in the DCEU, it checks out why Warner Bros. didn't keep Jenkins in the loop on Justice League. Moreover, fans have noted how Jenkins' Wonder Woman franchise feels like it doesn't quite mesh with the character's modern-day incarnation. It doesn't seem like the studio is concerned with smoothing that over.
Fans will finally see Zack Snyder's 'Justice League' in 2021
Fans hoping Snyder's cut of Justice League would fit with Jenkins' movies are out of luck. As the Wonder Woman director explained, she wasn't involved with either version of the team movie. So the disconnect between Diana's solo and team adventures will likely remain just as strong. But at least those who've been campaigning for a new take on Justice League will get it.
After all, almost immediately after Justice League hit theaters in November 2017, rumors began to swirl. Snyder walked away from the movie after suffering a personal tragedy. And Warner Bros. brought Whedon in to reshoot nearly the entire movie. Now that Snyder has been working on his version, fans will finally see Wonder Woman featured in his Justice League in early 2021.
Source: Read Full Article