Just after the turn of the new millennium, and well into the years to come, Jenna Dewan was one of the hottest new stars in Tinseltown. A telegenic, traditionally attractive former dancer, she broke out with three 2006 movies: "Take the Lead," "The Grudge 2," and "Step Up," where she played a dance student opposite fellow rising star, Channing Tatum, whom she'd marry and form a likable, bankable Hollywood power couple. Dewan soon settled into a career as an actor who reliably turned out great performances on serialized dramas, including "Melrose Place," "American Horror Story," "Witches of East End," and "Supergirl" while also regularly appearing on or hosting many of the dance-based reality shows of the 2010s.
But the actor-dancer's media presence has dropped off in the last few years. What happened to Jenna Dewan, and why isn't she on the big or small screen so much anymore? Here's a look at what she's been up to.
Jenna Dewan's show Soundtrack didn't make much noise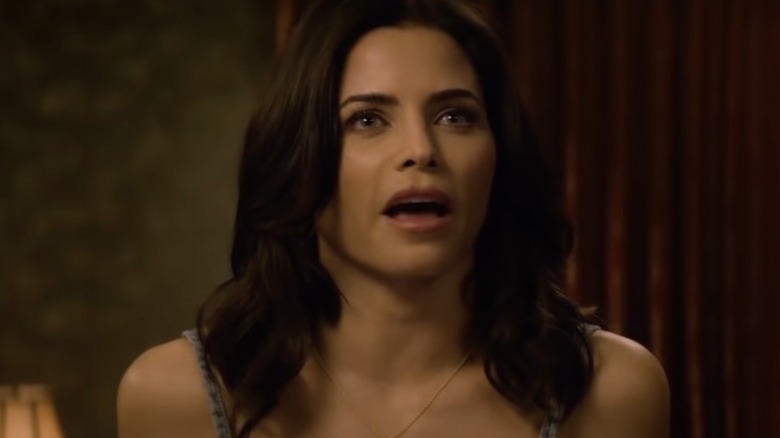 In 2018, Jenna Dewan made overtures toward a big comeback in dramatic narrative television. According to Deadline, she signed on for a major role in "Mixtape," a surreal ensemble musical drama in which characters break into song (and star in subsequent elaborate dance numbers) to express their overwhelming feelings of happiness, sadness, and love. After viewing a pilot episode, Fox passed on "Mixtape," but Netflix ordered it to series, according to The Hollywood Reporter, whereupon it was renamed "Soundtrack."
However, the period in which "Soundtrack" was a public, consumable product was exceedingly brief. Netflix released a trailer for the series on December 3, 2019, dropped all 10 episodes two weeks later, but then announced the next month that a second season of "Soundtrack" would not enter production. 
Lots of actors have a project tank once in a while, but it can still hurt their careers to be associated with such a professional misfire. What could have been a major comeback vehicle for Dewan didn't only not pan out, but it may have also negatively impacted her career. It certainly didn't help that very few people watched "Soundtrack," let alone had heard of it, according to creator Joshua Safran. "What if you made a show and no one noticed?" he wrote in part on Twitter in January 2020. "That's how it's felt with 'Soundtrack.'"
Her return to dancing-based entertainment flopped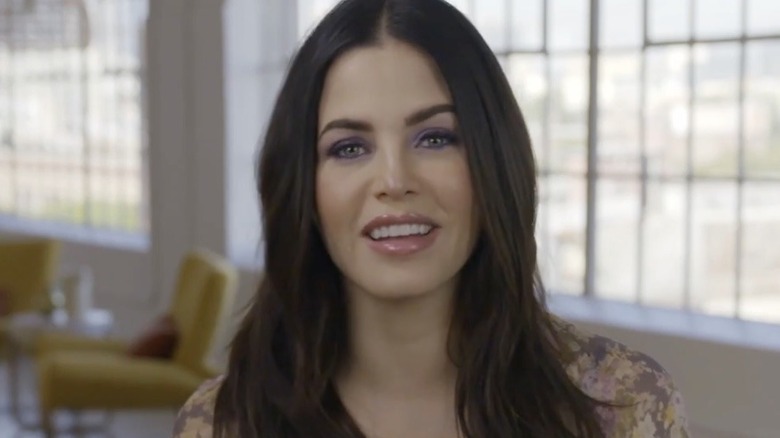 Long before she got into acting — or even acting in movies about dancing, such as "Take the Lead" and "Step Up" — Jenna Dewan was a professional dancer, notably hoofing it in Janet Jackson's "Doesn't Really Matter" and "All for You" music videos and joining the superstar on tour in the early 2000s, according to Billboard. In 2019, Dewan went back to her dancer roots when Fox hired her to host the reality show, "Flirty Dancing." One part dance show and one part dating show, the series attempted to set up couples by having them perform a romantic dance sequence together without talking, letting their bodies and movement speak instead.
"It's absolutely amazing! It's such a fun and fresh show that I'm filming and I'm having the best time doing it," Dewan told ET. "I watched the U.K. version and fell in love. I was literally crying in the first episode I saw." But unfortunately, American viewers didn't fall in love with the format.
Despite the involvement of a bona fide celebrity in Dewan, who previously hosted the NBC show, "World of Dance," "Flirty Dancing" couldn't attract viewers with its original premise. Ratings for the show dropped so precipitously between its first and fourth episode that Fox moved the show to its little-watched dumping ground of Saturday nights for its final two episodes, according to Deadline. Since then, it has not been renewed for a second season, leaving Dewan out of a job.
Jenna Dewan is acting in small parts on medium shows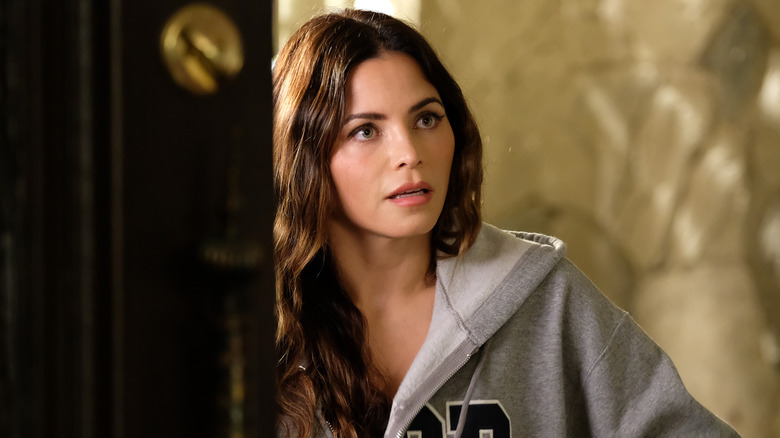 Dancing her way to fame with the 2006 movie, "Step Up," Jenna Dewan hasn't starred in a major movie in a decade, as of this writing, with her last big-screen role being a supporting part in the 2019 modest indie romantic comedy, "The Wedding Year." She's still worked over the past five years or so, although most of her roles have consisted of one or two episodes of TV shows that were either quickly cancelled or only moderately popular. 
After a 13-episode arc on "Supergirl" as Lucy Lane wrapped up in 2016, Dewan appeared on an episode of The CW's live-for-today dramedy, "No Tomorrow," a couple of installments of the poorly-received Matt LeBlanc-led sitcom, "Man with a Plan," and eight episodes of the not-much-buzzed-about Fox medical drama, "The Resident." After turning in some voice work on "Robot Chicken" and "Blaze and the Monster Machines," Dewan appeared in the third season finale of ABC's "The Rookie" as Bailey, a potential love interest for Nathan Fillion's titular police officer character. 
While there's no official word yet on whether Dewan will return in Season 4 of "The Rookie," it seems promising. "Much like Jenna, [Bailey] really pops," Fillion told TV Insider of the character's introduction in May 2021. "… She draws you in." He added, "I love that we've introduced her at the tail end of Season 3 … kind of smoothing out that transition a little better and giving us something to want for and hope for in the coming season."
She endured a public split from Channing Tatum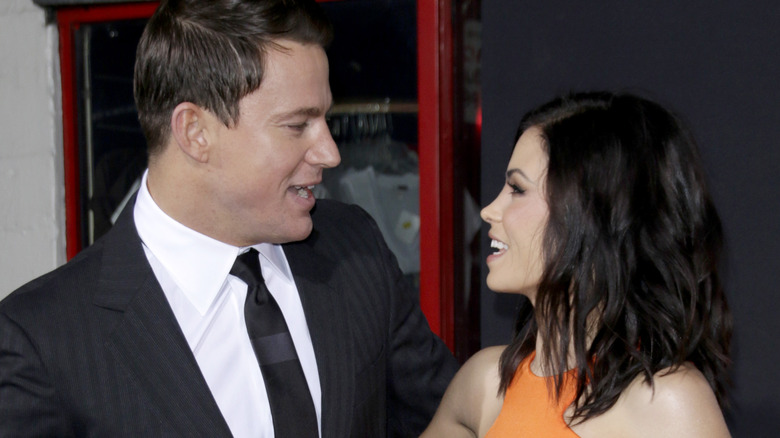 For nine years, Jenna Dewan was one-half of one of Hollywood's most beloved and noticed couples. In 2009, according to People, she married her "Step Up" co-star and love interest, Channing Tatum, and they had a daughter together named Everly in 2013. However, a bit of a fame disparity between the two wed actors developed — Tatum burst onto the A-list with lead roles in hit movies like "21 Jump Street" and "Magic Mike," while Dewan starred in soapy, niche TV fare like "Witches of East End."
In April 2018, per BBC News, Dewan and Tatum announced that they were splitting up, and the finer points of the financial arrangements dragged on for more than three years, according to Us Weekly. It's tough for anyone to live out their toughest personal issues, such as the end of a marriage, in public, and that can affect an actor's image and ability to get work, particularly for the lesser famous person in a celebrity couple.
The divorce may also have affected Dewan in terms of personal branding. While she was married and her fame grew, she professionally used the name Jenna Dewan Tatum; after her marriage ended, she went back to just Jenna Dewan, which could have potentially created some confusion among the movie and TV-consuming public, if not casting directors.
Jenna Dewan is planning to get married again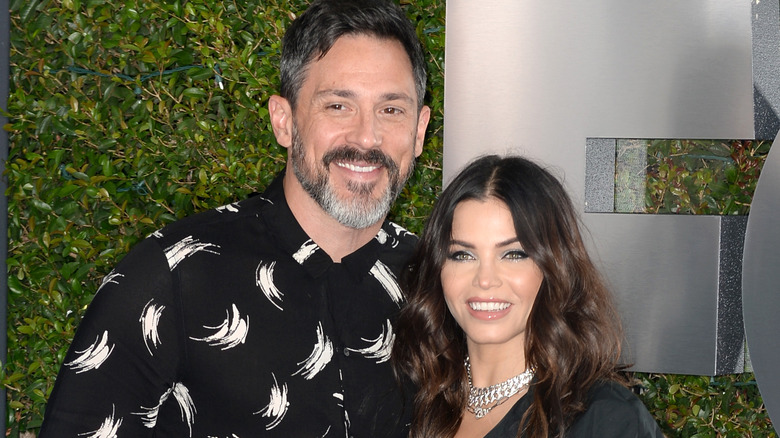 Jenna Dewan might not be acting as much as she once did, because she's busy enjoying a relatively new romantic relationship. After declaring their intentions to do so in April 2018, Dewan and Channing Tatum filed for divorce in October of that year, according to Us Weekly. Not long after, Dewan and fellow actor Steve Kazee started appearing in public together (they were spotted kissing at a Halloween party, per US Weekly) and on each other's Instagram feeds, according to Insider. 
The cute pair later used their accounts on the social media platform in February 2020 to mutually announce their engagement, according to CNN. "A lifetime to love and grow with you…you have my heart," Dewan sweetly captioned an snapshot of the couple mid-kiss, alongside a red heart emoji.
So, who is this Steve Kazee, anyway? He's a veteran TV actor with small and supporting roles on "NCIS," "CSI," "Shameless," and "The Walking Dead," but he's also a major star on Broadway. He performed in productions of "Spamalot," "110 in the Shade," and originated the lead role of "Guy" in the stage adaptation of the movie "Once," for which he won a Tony Award for best performance by an actor in a leading role in a musical in 2012.
This actor-dancer also has a new baby at home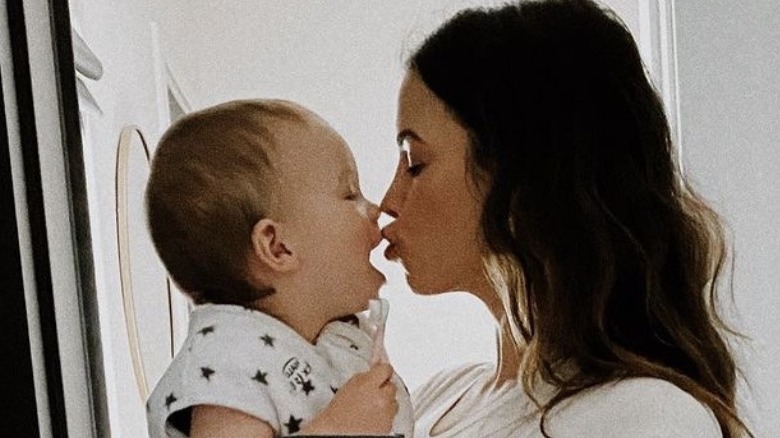 Jenna Dewan announced her engagement to Steve Kazee in February 2020, just a few months after her September 2019 revelation that she and Kazee were expecting their first child together (and her second kiddo, following daughter Everly with ex-husband Channing Tatum). "Becoming a mother is quite simply the absolute best most incredible thing that has ever happened to me," she wrote on Instagram at the time, perhaps making no secret of the fact that film and TV work and public visibility were not so much her priorities for the time being. Dewan added in part, "@stevekazee you are a gift from above and i couldn't be more excited to be expanding our family together."
On March 10, 2020, Dewan announced the birth of their son via a photo on Instagram of herself holding the newborn baby. "And just like that, our hearts exploded into all of eternity and beyond," Dewan wrote, introducing followers to their child, whom the couple named Callum Michael Rebel Kazee. "Welcome to the world you little angel!"
With the joys and responsibilities of parenting two children, one of whom is a toddler, it could be argued that Jenna Dewan doesn't have quite as much free time to act as she once did.
Pandemic lockdowns left Jenna Dewan a happy 'homebody'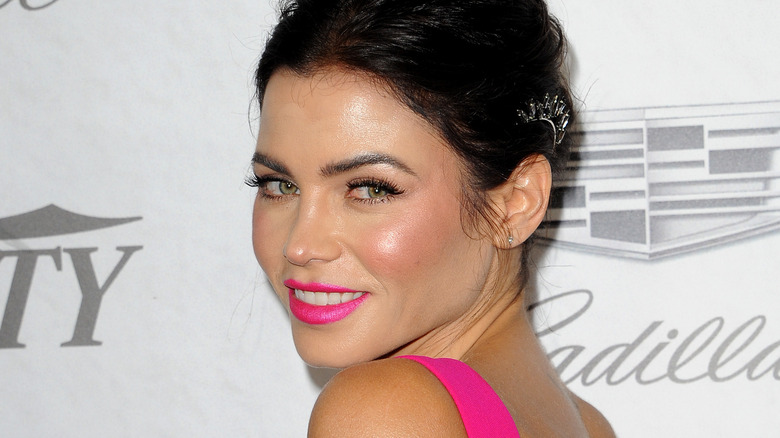 Appearing in movies and on television shows is a lot of work. Pleasant, relatively easy, and creatively fulfilling work, but labor nonetheless, and to make most of it requires a person to leave the house and spend a lot of time away from their creature comforts, life partner, and children. And doing all that just isn't something Jenna Dewan has been interested in as of March 2020. 
As previously mentioned, the star gave birth to her second child (and first with fiancé Steve Kazee), son Callum Michael Rebel — just a few days before Los Angeles issued stay-at-home orders to stop the spread of COVID-19 in the early days of the pandemic. With Hollywood mostly shutting down, Dewan suddenly had a lot of open-ended free time with nothing to do but bask in the glow of family time, and she found that she liked it.
"I've learned for the very first time what it means to actually be quiet, to be present," she told Women's Health. "I've never been a homebody, and I love it." Without needing to worry about acting work, hosting gigs, or all the prep work of landing those jobs, Dewan was able to focus on her baby and a daily regime of self-care and physical fitness.
Jenna Dewan would prefer to produce things rather than act in them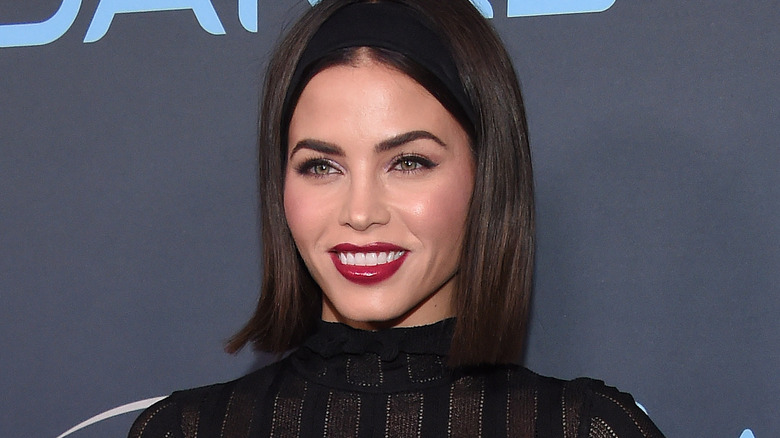 According to a February 2021 interview with Women's Health, Jenna Dewan is looking to shift her career in the coming years, such as producing more things for movie theaters and television. And she's got some majorly impressive history working behind the scenes. With her now former husband, Channing Tatum, Dewan founded 33 & Out Productions, which helped get the Rwandan genocide documentary, "Earth Made of Glass," made. As a listed producer of the film, Dewan shared in winning a prestigious Peabody Award for the project. In addition to helping produce the TV adaptation of "Step Up," she also formed her own house, Everheart Productions. 
In 2018, per Variety, Everheart acquired the rights to and subsequently entered pre-production on "Roomies," a romantic comedy based on the novel by Christina Lauren about a woman who marries an immigrant so that he can get his green card and stay in the U.S. to be a Broadway star. Everheart is also the production company behind "Come Dance With Me," an upcoming dance-based reality show ordered by CBS, according to Deadline, which Dewan is also set to host.
Basically? Jenna Dewan isn't quite done with Hollywood yet, even if her career is looking a bit different these days. "You can't really control how life is going to look," she told Women's Health. "… I'm still learning more about myself every single day: what I want, how I want to experience it … I'm happy with [change], and I'm excited to see what develops from it."
Source: Read Full Article