Demi Burnett and Kristian Haggerty made history on "The Bachelor" franchise, as they were the first same-sex couple to get engaged on "Bachelor In Paradise," according to Us Weekly.
Demi opened up about their love story on the "Bachelor Happy Hour with Rachel & Ali" podcast (via Bachelor Nation), saying she thought Kristian was "so cool" when they first met in Los Angeles. "It was a late night and we were all talking about getting in the hot tub, and everyone fell asleep except for Kristian and me. So we were just hanging out in the hot tub, and then we just made out a little bit and stuff like that," she said. Demi gushed over her "really special person," adding that "she makes everyone around her feel good, special, and understood. She always puts everyone else before herself. It's very admirable and a good quality to have."
However, it seems like things began to unravel with the pair, especially after Kristian's proposal during the "Bachelor in Paradise" reunion, per Us Weekly. "That made me irritated because … I'm a selfish person sometimes and that was my thing," Demi said. "I was like, 'I proposed to you,' you know? And then I was like, 'Why'd you do it? That makes no sense."
Have you ever wondered why Demi and Kristian pulled the plug on their relationship? Keep reading for more details.
Demi Burnett reveals why she and Kristian Haggerty are no longer together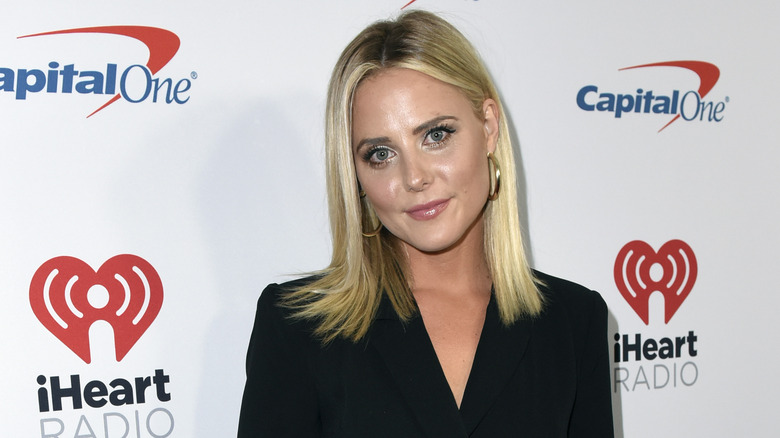 Demi Burnett and Kristian Haggerty released joint statements on their Instagram accounts explaining why they chose to end their relationship.
"What has always been at the forefront of our relationship is love and care for one another. Our priority is doing what is best for us," Demi wrote. "With a heavy heart full of love for one another we have decided it is best for us to take a step back from our relationship. We ultimately want what is best for us in the long run and for us right now, that means being apart and growing individually." The former couple noted that they "felt so much love and support" from their fans and hoped their story made others "feel more accepted and confident."
"We hope it shows that two people can love one another in different ways and for us right now that is apart. But we remain committed to encouraging each other, supporting each other and continuing forward in a way best for us," Demi concluded. In April 2020, Demi spoke on an episode of the "Almost Famous" podcast (via Us Weekly) and detailed what went wrong with Kristian: "I wasn't in it, and she was so in it," she said. "She was so good to me and that would make me feel guilty 'cause I was like, 'I'm not feeling the same anymore and I feel bad that I don't feel the same anymore because I made a commitment to you. I feel like a garbage human being.'"
Source: Read Full Article