This season of The Bachelor: Listen to Your Heart has started with a lot of drama. That's because Natascha Bessez confronted Trevor Holmes for cheating on her friend. Now she said he has done this to more women and is getting messages about it after the show.
Natascha said Trevor is a cheater on 'The Bachelor: Listen to Your Heart'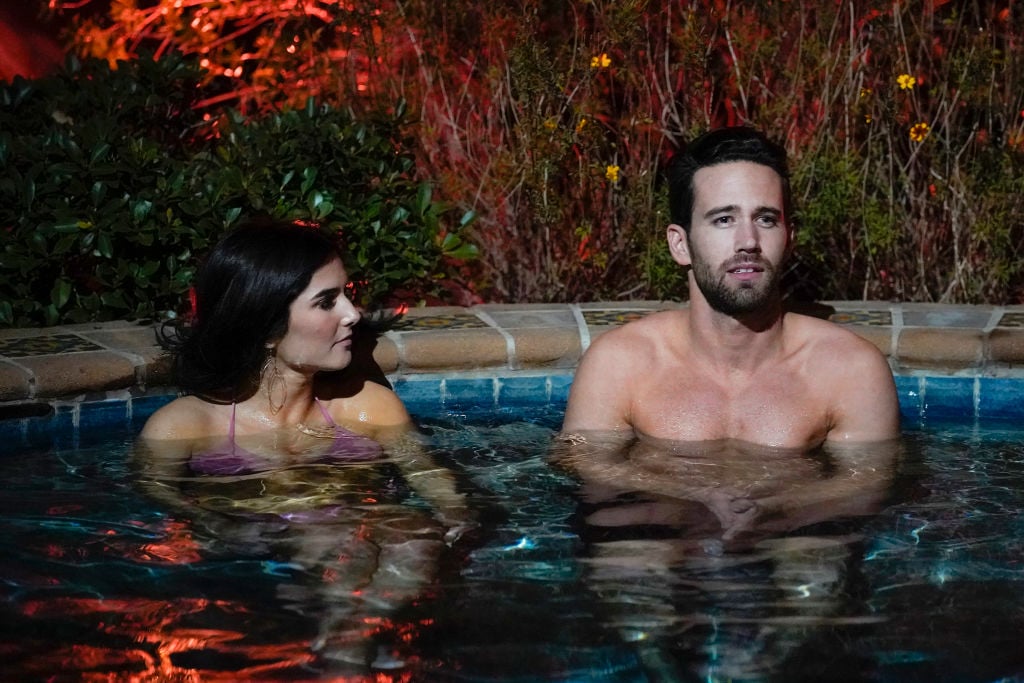 Natascha appeared on "Week 2" to find love in the house. However, she also made it her mission to confront Trevor for how he treated his ex, who she is friends with outside of the house.
"She told me that you lied to her and that you cheated on her," Natascha told Trevor. "Honestly when I found out you were part of this house I was like 'What the f*ck?' I was like 'This dude broke up with my girlfriend like a year ago and all of a sudden he's a changed man?'"
Trevor said they broke up a year and a half ago and he admitted that he cheated. "I never physically cheated on her just so you know," he said. "You know we were together two and a half years, right? I was unhappy. I should have left sooner, right? I ended up like emotionally cheating on her."
The situation had fans comparing him to Jed Wyatt
Jed Wyatt made it all the way to the end of The Bachelorette and getting engaged to Hannah Brown. His ex, Haley Stevens said he went on the show without ending their relationship.
"He told me the show was just an obstacle and we'd be stronger on the other side because of it," she told People. Stevens said he ghosted her but she ran into him after the show.
"I've had the opportunity to take ownership for what I did wrong. I should have had a higher standard for the things I wanted," Stevens added "And if I had known this would go so far, I would have said, this is unacceptable. This was supposed to be Hannah's love story."
Fans started comparing Trevor to the former contestant. Natascha isn't done talking about him either.
She said he has cheated on more women
Natascha is talking about confronting Trevor about his cheating past. She claims more women have come forward about him since filming.
"I'm learning new things every single day. After we finished filming, things that have come out," she told Entertainment Tonight. "This is not just my girlfriend. There are so many other women he has done this to. He is a master manipulator, and it's shocking to me how many women have been caught up in his web."
She then addressed Trevor's claim that he only emotionally cheated on her friend. "I've been told it was definitely not just emotional cheating. And you can google it now," Natascha said. "There are tons of girls coming out saying the same thing."
The pop singer said she doesn't think he joined the show to find love and many women have messaged her. I've gotten so many messages from women saying, 'Thank you,'" she claimed. Fans will have to keep watching to see how their time ends on the show this season.
Source: Read Full Article