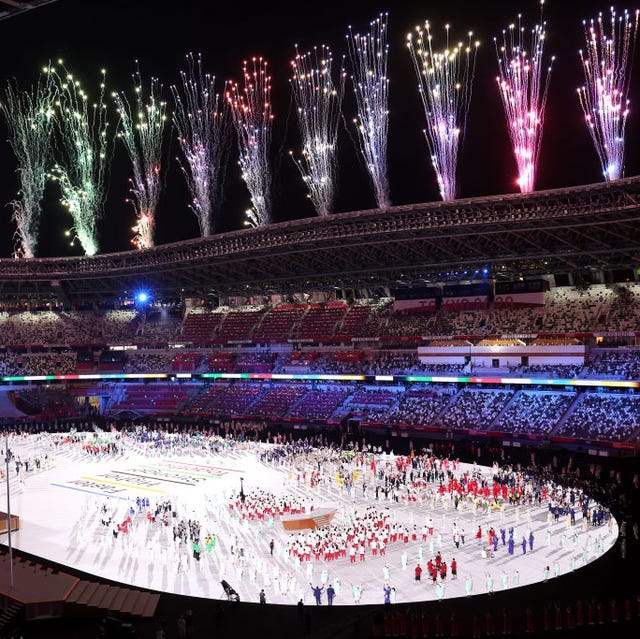 It has been a LONG time coming, people, but we are finally, finally watching the 2020 Olympics, which are obviously taking place in 2021. COVID-19 delayed the games for more than a year, and athletes are just now getting the chance to show what they've been working for. And honestly, thank god. The Olympics have this funny way of bringing entire countries of people together, which sounds like exactly what everyone needs after a very long 18 months.
The opening ceremony in Tokyo took place this morning U.S. time. And on top of getting to see some of the most famous athletes in the world enter the arena (Simone Biles! Allyson Felix! Naomi Osaka!), we also got to admire some seriously great outfits. Here are all the best pictures from the opening ceremony.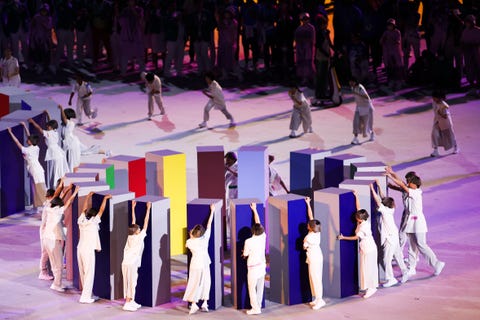 Because of COVID-19 and the lack of audience, this year's opening ceremony had to be scaled down, but there were still a few ~moments~ featuring performers.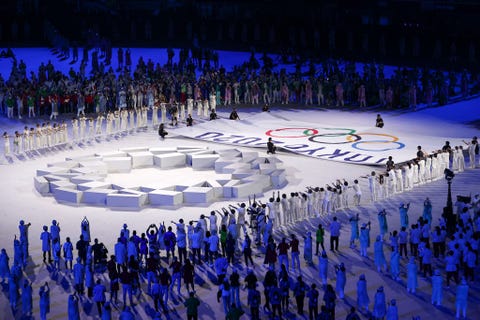 This is what the colored blocks looked like once the performers set them down.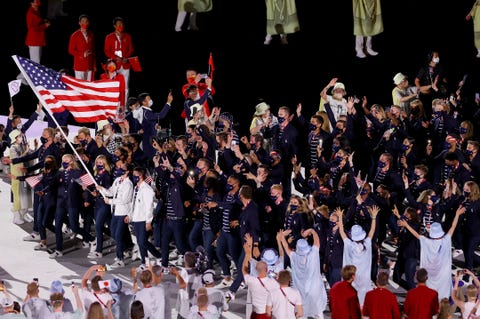 Hello, big group of famous American athletes!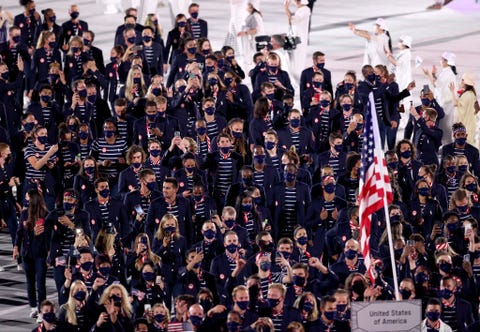 Ralph Lauren designed the outfits everyone is wearing, in case you were wondering. If you want to buy your own Team USA merch, head right this way for the best options.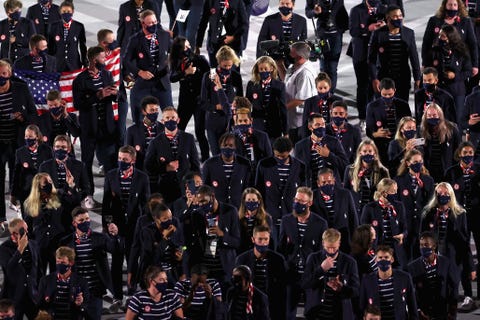 Looking at these pics is like Olympian Where's Waldo? Anyone else spot Sue Bird and Eddy Alvarez? These two led the charge as the U.S. flag bearers for the ceremony.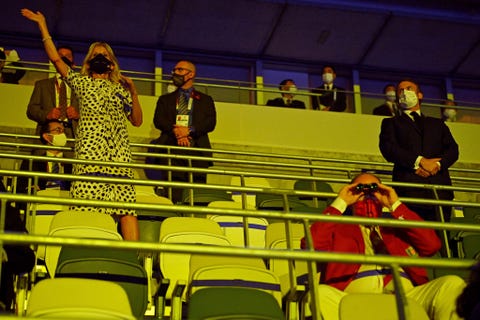 There wasn't a huge audience for this year's opening ceremony, but U.S. First Lady Dr. Jill Biden, Prince Albert II of Monaco, and French President Emmanuel Macron still nabbed seats to see their nations parade in.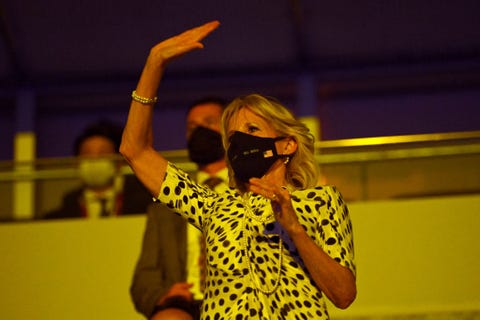 Check out the flag mask. She came prepared!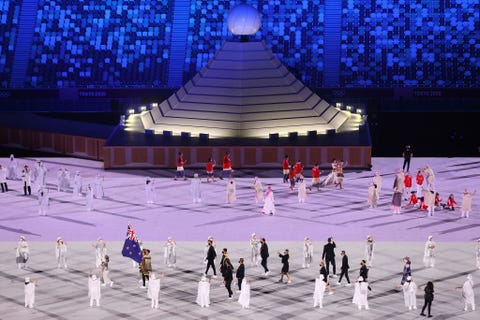 As athletes arrived, they passed these cool geometric mounds (and lots of blue-tinted empty seats).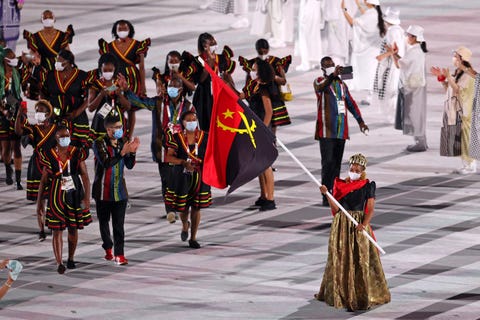 There's not officially a "best dressed" awarded at the Parade of Nations…but if there was, it'd go to handball star Natalia Santos.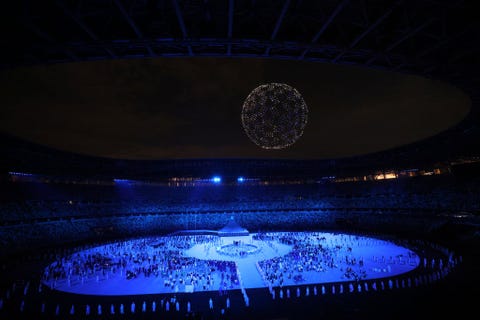 Drones flew over the stadium as athletes proceeded in.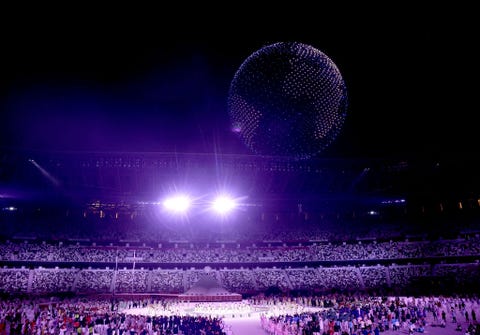 The drones created a globe display hovering above the festivities.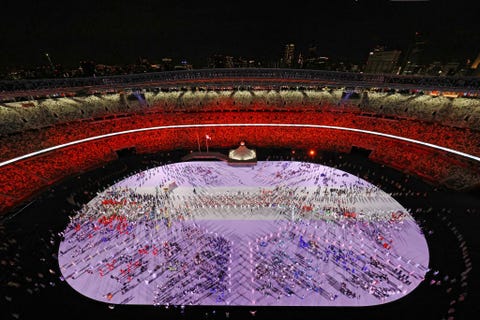 Despite the big groups they walked in with, each team was kept relatively separate from others once inside the stadium.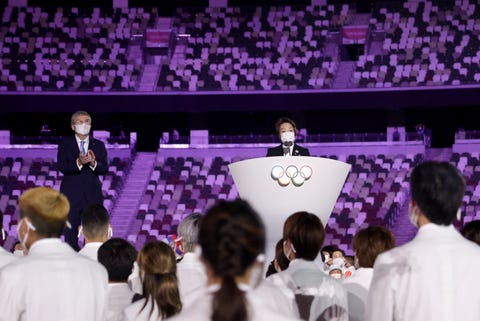 Tokyo 2020 President Seiko Hashimoto and IOC President Thomas Bach each spoke to the athletes.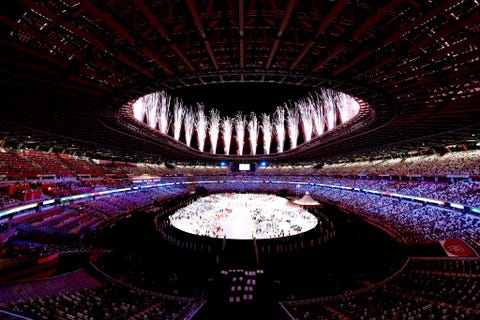 What a show!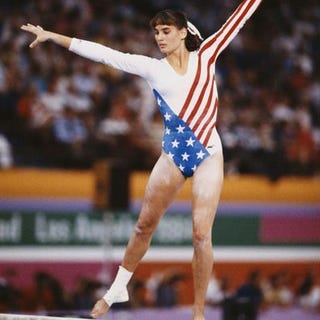 Source: Read Full Article