Kailyn Lowry married Javi Marroquin back in 2012. They were together for five years before getting divorced.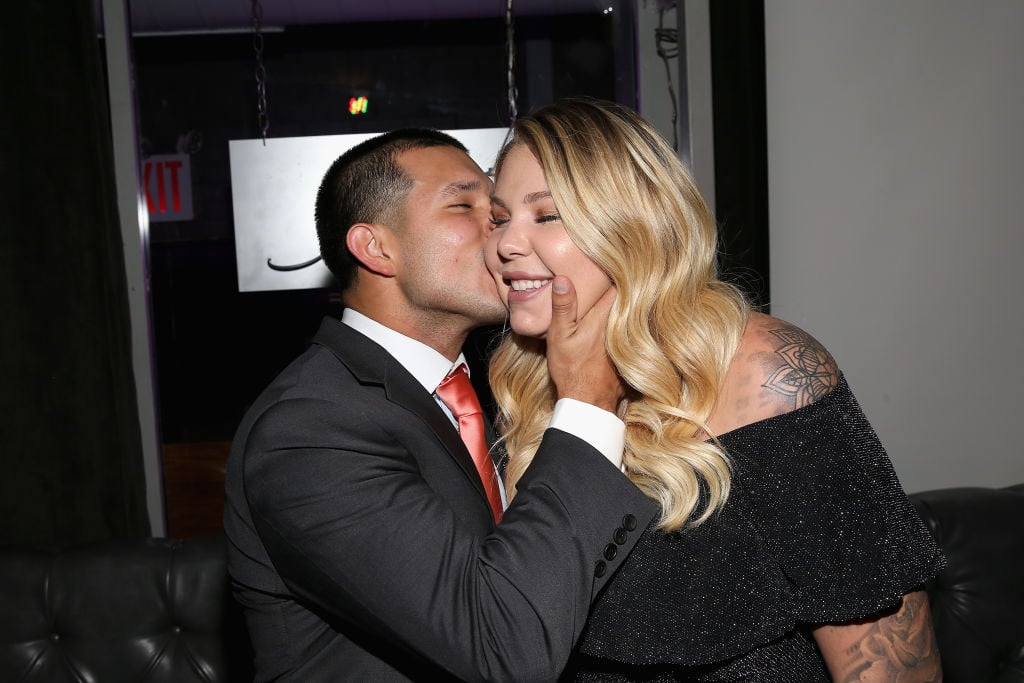 As is the case for a few of the Teen Mom cast members, Lowry hasn't always had the best relationship with MTV. She's opened up before about how their presence at Isaac's birth felt invasive and inappropriate, among other issues she's had with the network. So it's a little surprising that she allowed MTV to be a part of her big day with Marroquin.
MTV's larger-than-life presence at Kailyn Lowry and Javi Marroquin's wedding
In her 2014 book, Pride Over Pity, Lowry wrote about how, despite their best efforts, the MTV crew was very much all over the place the day she and Marroquin got married.
"The camera crew's sincere effort to remain inconspicuous failed. Since this wasn't a regular day of shooting, there was so much more to the production. Think extra hands, lights, large HD cameras, and total chaos," she wrote.
That day, Lowry didn't want to be bothered by keeping to a filming schedule. She wanted to let the memories of her wedding soak in, which she feels probably stressed out the director.
"On top of transforming my wedding venue into something resembling a movie studio set, there was a new director who had to have been feeling the pressure. The director wanted me to stick to a certain schedule, but my mind wasn't cemented to time blocks and place makers. I wanted to really enjoy the moment and soak in every detail of the day," she wrote.
"While the MTV crew was trying to do their job, I positioned myself in one frame of mind: go with the flow, not a schedule," Lowry continued.
Lowry noted that she made some compromises with MTV, like letting them hire her photographer "to ensure I had no ability to sell my wedding day photos."
"These little things that may have killed someone else's wedding plans didn't affect me," she wrote. The reality star was just happy to be marrying Marroquin for all the world to see.
Kailyn Lowry wanted to show off her and Javi Marroquin's love
Why did Lowry want such a public wedding? She says Teen Mom 2 had shown plenty of the hardships she and Marroquin had faced. She wanted fans to see their love at its best.
"The real reason behind a more extravagant celebration of our marriage was to show the way we truly feel about each other in front of our friends and family. Our ups and down [sic] have been televised for everyone to witness. Now, we wanted to have the opportunity to share in a positive day of love and happiness. The other important reason was to solidify our family and our love," she wrote.
Since their divorce, Lowry and Marroquin have continued to have their ups and downs as they co-parent their son, Lincoln.
Read more: 'Too Hot to Handle': Francesca Says She Only Went on a Date With Kori to Prove That She and Harry Were Solid
Source: Read Full Article