Sorry, Station 19 fans, the next new episode of season 5 won't return to ABC for another week. However, it looks like it's worth the wait. The Station 19 Season 5 Episode 9 preview teased a new female fire chief that Robert Sullivan (Boris Kodjoe) knows from his past. Andy Herrera (Jaina Lee Ortiz) looks suspicious. Plus, Ben Warren (Jason George) looks reckless as he attempts to save his friend from Grey's Anatomy — Owen Hunt (Kevin McKidd). Here's our breakdown of the Station 19 Season 5 Episode 9 promo trailer for "Started From the Bottom."
[Warning: This article contains spoilers from the Station 19 Season 5 Episode 9 promo trailer.]
'Station 19' Season 5 Episode 9 preview teases the new fire chief's history with Sullivan
The preview for Station 19 Season 5 Episode 9, "Started From the Bottom," starts with Captain Beckett (Josh Randall) introducing the new fire chief — Chief Natasha Ross. Merle Dandridge portrays the new chief. Viewers might recognize her from the Apple TV+ series Truth Be Told or the HBO Max series featuring Kaley Cuoco, The Flight Attendant. 
"19, meet the city of Seattle's first female fire chief," Beckett says in the promo.
Then viewers find out that Chief Ross has a history with Robert Sullivan. However, the two reflect that it's been 15 years since they last spoke. In another clip, it appears that Andy Herrera is not happy to see Ross. Fans will have to wait and see if Ross might interfere with Andy and Sullivan reuniting when new episodes return in 2022.
Maya Bishop warns of more injuries in the 'Station 19' Season 5 Episode 9 promo
As the promo for Station 19 Season 5 Episode 9 continues, there's not much time for rekindling old romances. Chief Ross snaps into action directing the firefighters to "move, move, move" to the SUV that went over Leon's Ridge. The last time viewers watched a Station 19 Grey's Anatomy crossover event on Dec. 16, they watched Owen Hunt fall over a cliff in an SUV. 
"Take it slow," Maya Bishop (Danielle Savre) cautions. "Slip just right, and we'll have more injuries."
Theo Ruiz (Carlos Miranda) tells the other firefighters that the drop is 100 feet. Meanwhile, Ben Warren frantically instructs the team that he's "going to get my friend." The entire promo teases intense music and possibly tragedy at every turn. 
There's no mention of Jack, Vic, Travis, or Carina in the 'Station 19' Season 5 Episode 9 Trailer
Although the Station 19 Season 5 Episode 9 preview kicks off with storylines for Andy, Sullivan, Ben, Maya, and Ruiz, there's no mention or appearances of several main characters. In the last few Station 19 Season 5 episodes, Vic Hughes (Barrett Doss) and Jack Gibson (Grey Damon) helped each other cope with the death of Dean Miller (Okieriete Onaodowan). However, a drunken kiss made things awkward between the friends. 
Maya and Carina DeLuca (Stefania Spampinato) announced that they plan to have a baby. However, Savre teased there might be a few bumps on the road to becoming parents. Travis Montgomery (Jay Hayden) and Emmett Dixon (Lachlan Buchanan) ended the season as a happy couple despite an odd present choice from Emmett.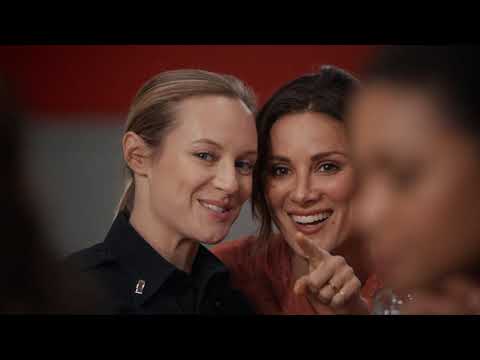 When does 'Station 19' return with the next new episode in 2022?
Now, Station 19 fans will have to wait another week before season 5 episode 9 airs on ABC. The next new episode will not be released this week. So Station 19 will return on Thursday, Feb. 24, at 8 p.m. EST on ABC.
Source: Read Full Article