News about the Vanderpump Rules fallout may have prompted Lisa Vanderpump's former friend and houseguest Cedric Martinez to reveal that he felt pressure to appear on Bravo.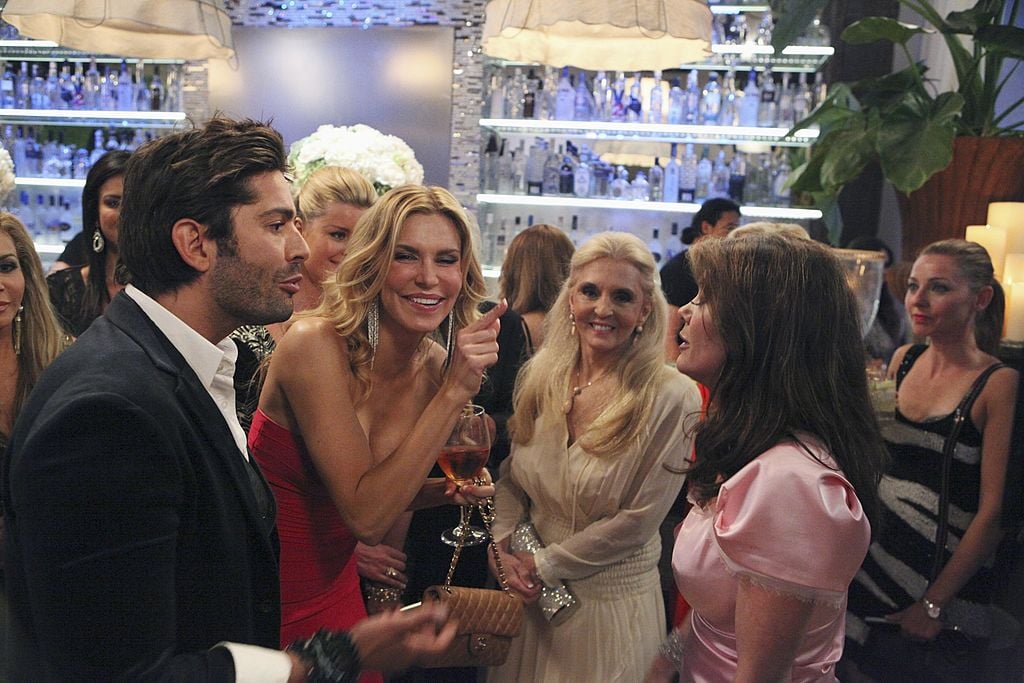 Martinez shared on Instagram that he wasn't given enough time to review the Bravo contract when Vanderpump was a cast member on The Real Housewives of Beverly Hills. He shared images of the contract and remarks about how he felt betrayed by her.
Four Vanderpump Rules cast members were fired for racist actions after the season wrapped. Vanderpump shared a statement that leaned in support of her employees and the cast. "I love and adore our employees and I am deeply saddened by some of the lack of judgment that has been displayed," she wrote.
Martinez felt pressured to sign a document he didn't read
Amid the fallout, Martinez shared a screenshot of his RHOBH contract. He added remarks that he was rushed into signing the legal document. "This is the contact I was made to sign on the set while filming RHWOBH," he shared on Instagram.
RELATED: 'Vanderpump Rules': How Much Money Could the Cast Lose If the Show Is Canceled?
"I was with Lisa," Martinez continued. "When I refused to do it right away as I needed to read it. The producers pressured me and so did Lisa. 'For God sakes Cedric, we all had to sign the same contract!' said Lisa. I loved and trusted her like a mother. Feeling pressured and on the spot and not wanting to upset anyone, I signed my life away! Evolution production, Dave Chapel ( exec producer) Ken and Lisa betrayed and used me. Little did I know at the time, this was only the beginning." 
A person commented on the thread that the document appeared to be a standard nondisclosure agreement. "This is a very standard deal memo & nondisclosure agreement… do you REALLY think this guy would have gone home, read it and NOT signed it if it meant he wouldn't get to be on camera?"
Vanderpump and Martinez had a public fallout
Martinez appeared on season 1 of RHOBH as Vanderpump's eternal houseguest. During his season on the show, Vanderpump referred to Martinez almost as a son. He not only lived in her home, but she also gave him a job at Villa Blanca.
However, the relationship fell apart as season 1 finished filming. Vanderpump and husband Ken Todd accused Martinez of selling stories about the family to the press. Todd told US Weekly he suspected Martinez made the threat when the couple confronted Martinez "about his laziness."
RELATED: 'RHOBH:' What Happened to Lisa Vanderpump's Houseguest, Cedric?
Martinez and Vanderpump have differing accounts of why the relationship crumbled. Martinez insists that Vanderpump used him as a pawn to elevate her position on the RHOBH. He says she wanted to create drama surrounding his relationship with musician Lance Bass. "I understand her thinking process because she has made a lot of sacrifices in her life and she chose a certain path over something else," he said on the Reality Life with Kate Casey podcast. "And I wasn't willing to do this."
Source: Read Full Article