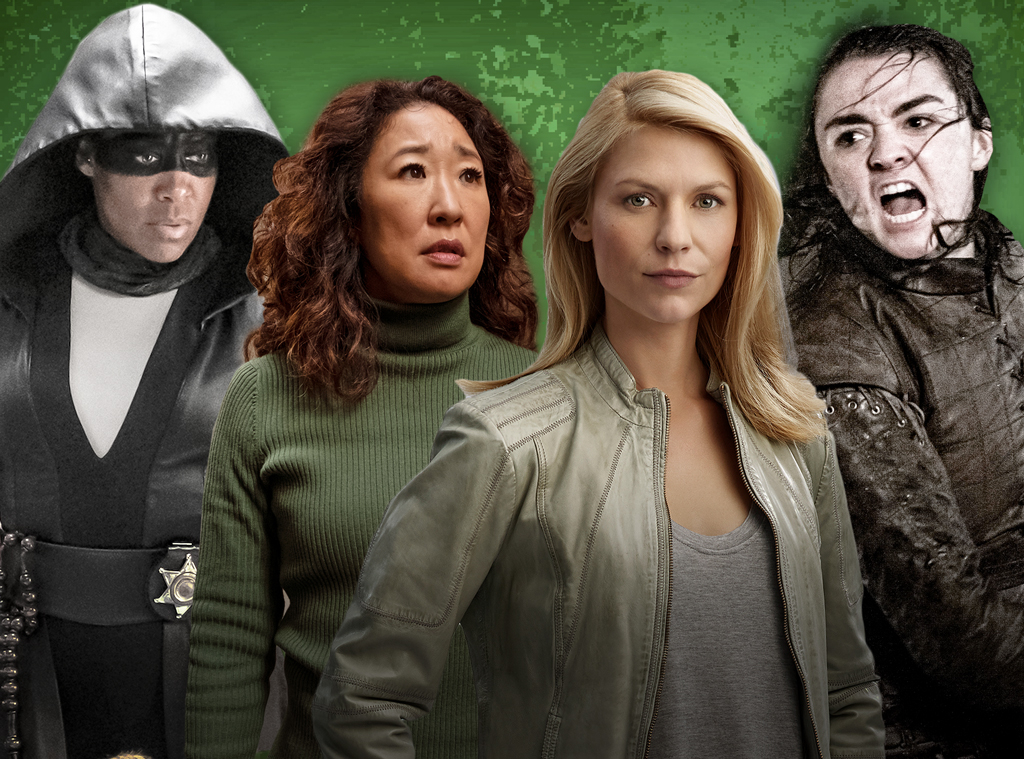 HBO; BBC America; Showtime/E! Illustration
It's time to say goodbye to Carrie Mathison.
After eight seasons and two Emmy awards for star Claire Danes' portrayal of the CIA agent with a knack for sniffing out terrorist operatives, Homeland is signing off, airing its series finale on Sunday, April 26. And when the landmark Showtime series fades away into that good night, it takes with it a groundbreaking character that not only made Danes the second actress to ever win all five main TV acting awards for her performance in the lead actress categories, but allowed for a female spy to be as complicated and competent as her male counterparts.
In other words, Carrie felt real.
While it remains to be seen if she'll be able to save the day in the show's ultimate hour, what can't be disputed is just how badass she was. Whatever anyone thinks of the show itself, which has certainly cooled in public opinion over the years, there's no denying Carrie will go down as one of the all-time great TV characters. But how does her badassery stack up against the ladies who either came before or since her?
Before we bid Carrie adieu, let's see where she lands in our ranking of TV's top 20 badass women!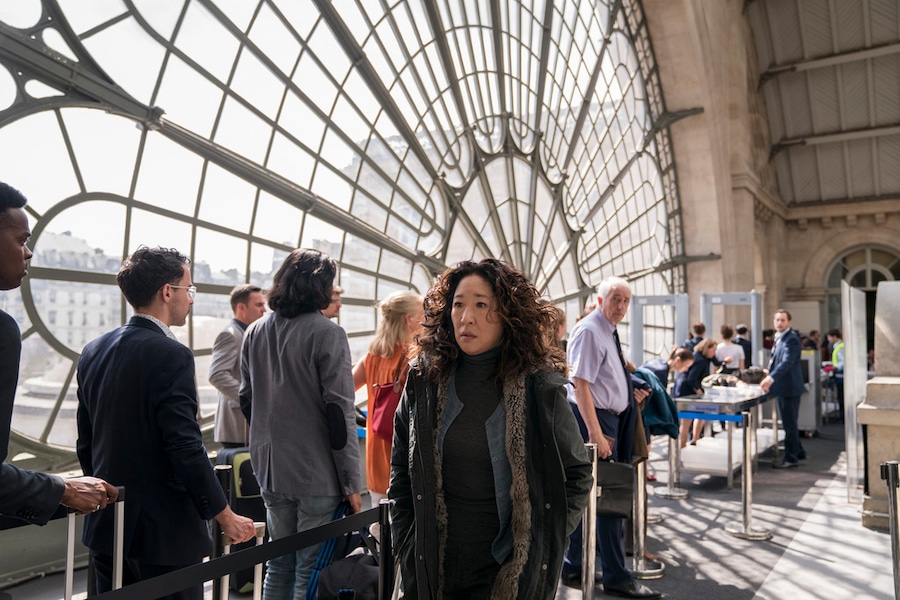 BBC America
20. Eve Polastri (Killing Eve)
Look, is Villanelle (Jodie Cormer) a touch more badass on the BBC America hit? Sure, but she's also a psychopathic killer-for-hire, so we didn't feel all that great about putting her on this list. Sandra Oh's brash MI6 agent, however, more than holds her own in this addictive game of cat-and-mouse, and what's more, she's actually on the side of right.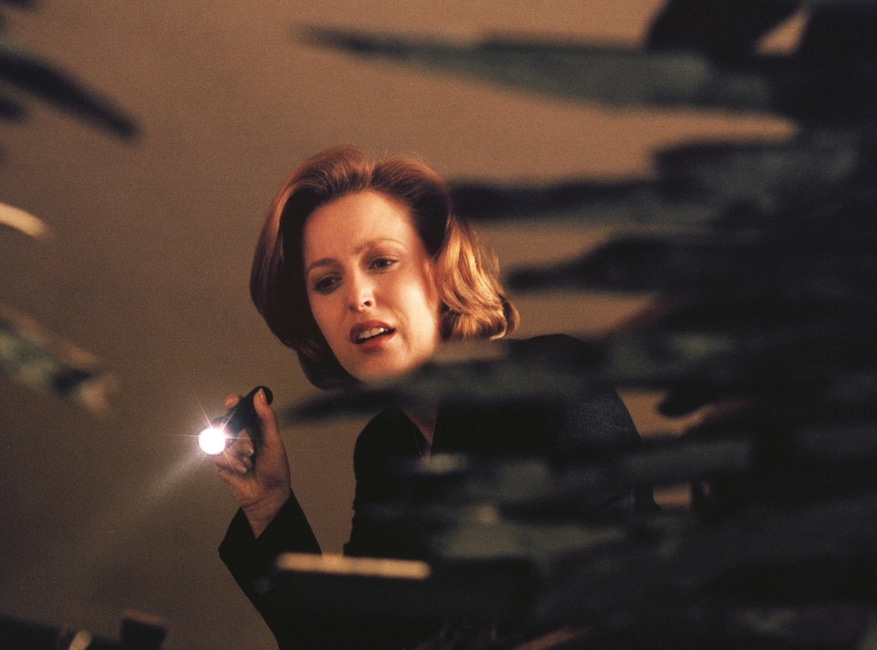 Fox
19. Dana Scully (The X-Files)
For nine seasons from 1993-2002 (and then again for two more seasons in 2016 and 2018), Gillian Anderson made unwavering faith in science look positively cool as the forensic pathologist FBI agent who provided the "cooler head" counterpart to David Duchovny's "true believer" Fox Mulder on the seminal sci-fi hit.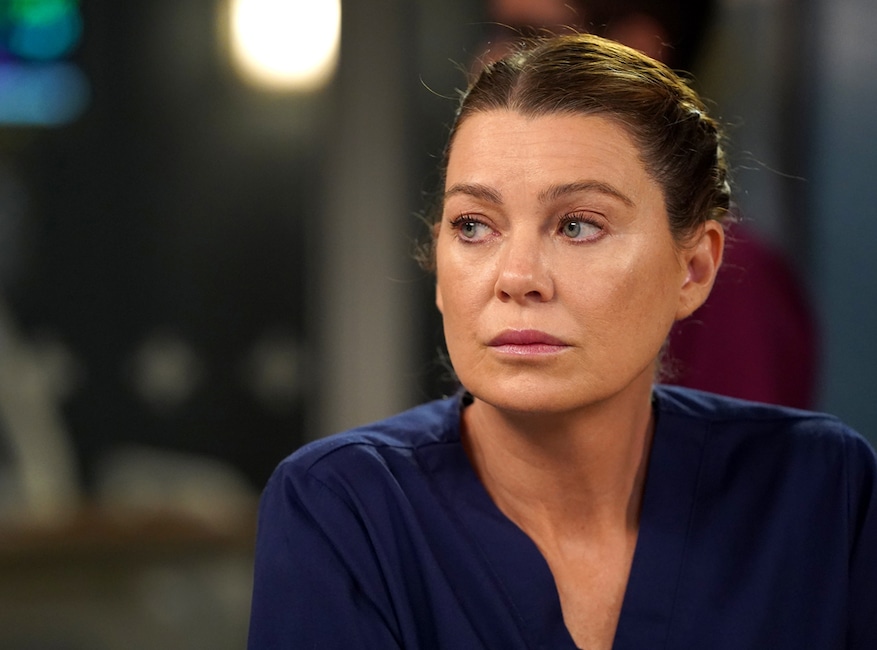 ABC
18. Meredith Grey (Grey's Anatomy
Find us a more impressive surgeon on TV–female or otherwise–than the one played by Ellen Pompeo for a record-breaking 16 seasons on the ABC hit. Go ahead, we'll wait.
Article continues below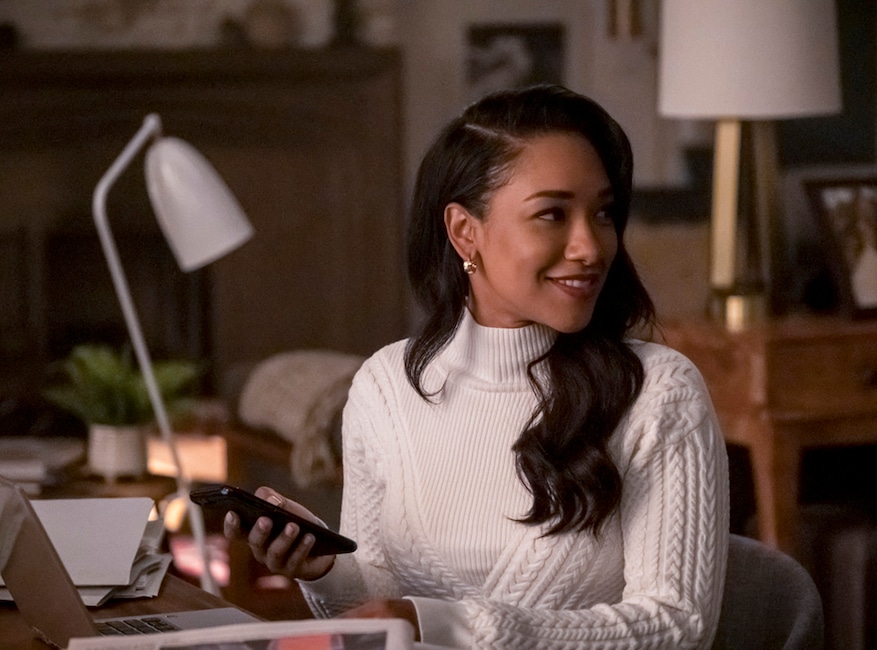 The CW
17. Iris West-Allen (The Flash)
Over the course of six seasons on the CW hit, Candice Patton's Iris has gone from barista to badass journalist running a newspaper of her very own all while proving to be one of the most invaluable members of Team Flash.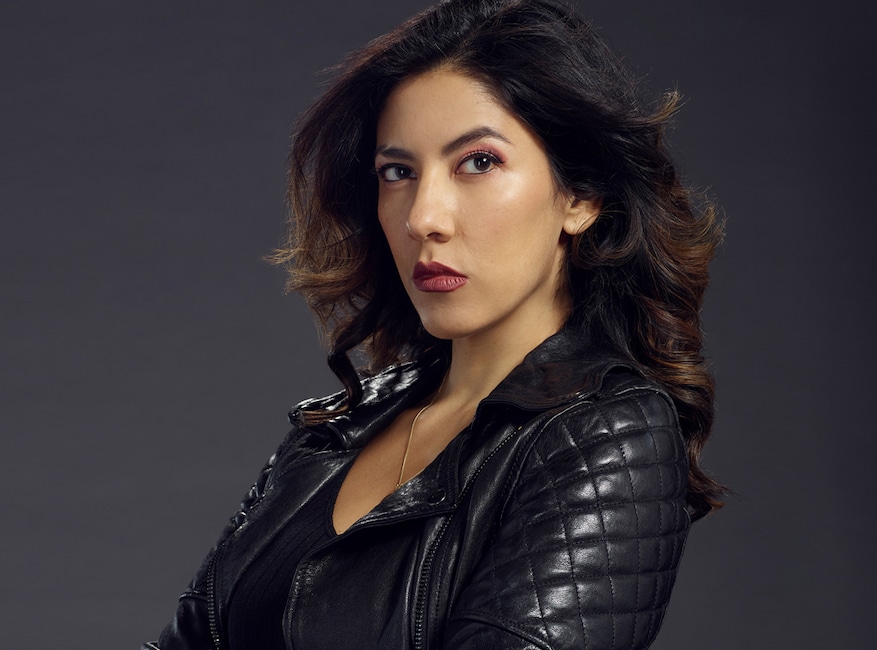 F. Scott Schafer/NBC
16. Rosa Diaz (Brooklyn Nine-Nine)
All due respect to Melissa Fumero's Amy Santiago, but if there's one member of the Nine-Nine we'd never want to cross, it's Stephanie Beatriz's Det. Diaz, a badass bisexual icon.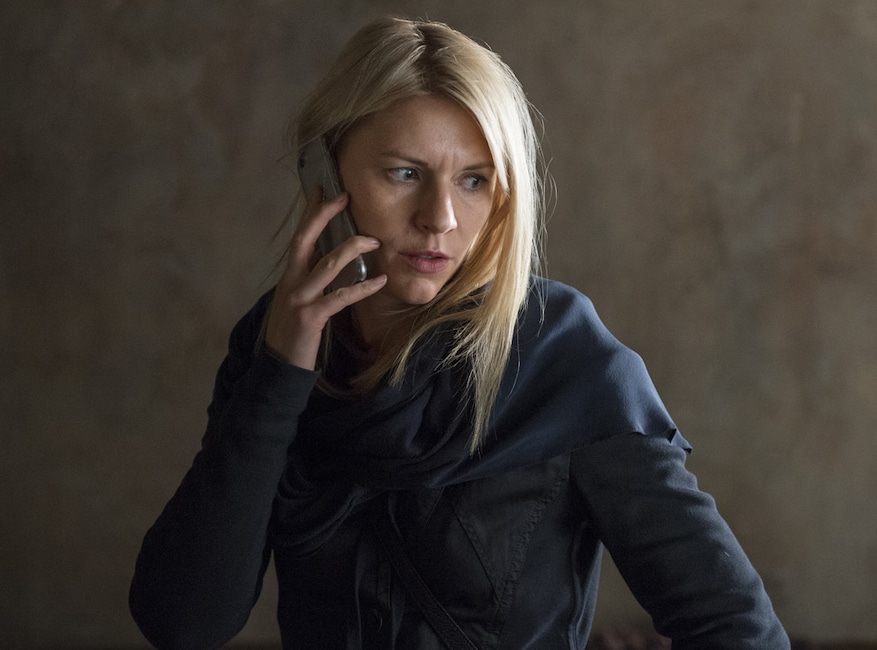 Showtime
15. Carrie Mathison (Homeland)
For eight seasons on the Showtime hit, there was no one else we'd want rooting out terrorist operatives than Claire Danes' CIA agent, even if she did tend to get a tad bit obsessive with her targets.
Article continues below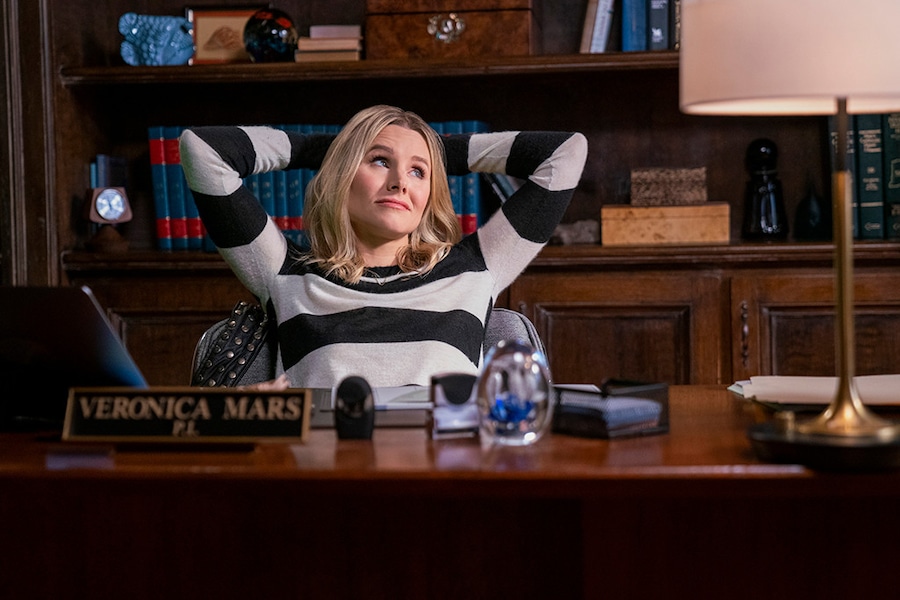 Hulu
14. Veronica Mars (Veronica Mars)
For three seasons on UPN and the CW, and another, much later, on Hulu, there was nothing we loved more than watching Kristen Bell's titular snarky sleuth solve crimes faster than the (almost always male) inept law enforcement officials in Neptune.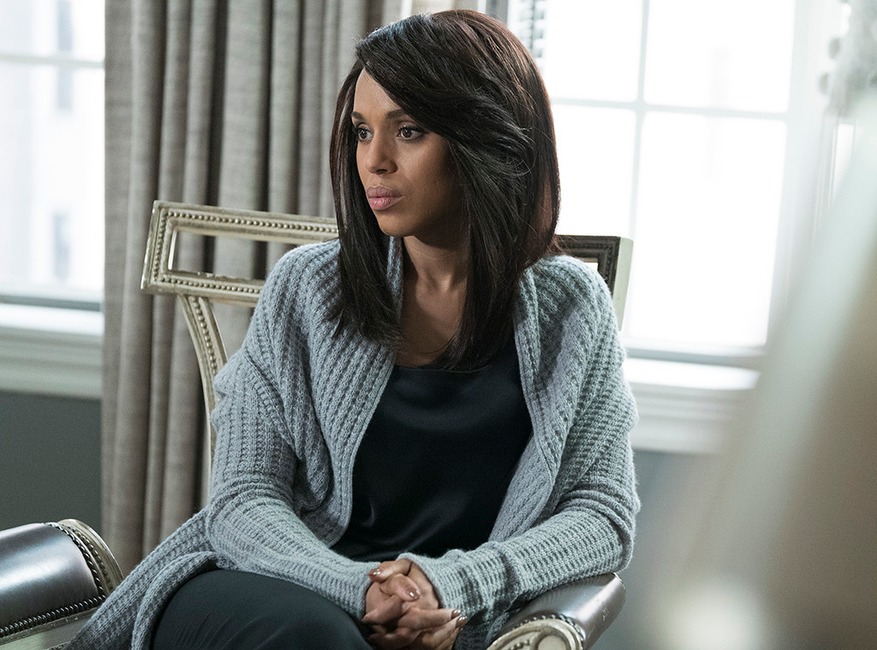 ABC
13. Olivia Pope (Scandal)
After seven seasons of the ABC hit, it became clear that there was no one better suited–both literally and figuratively–to fix any crisis than Kerry Washington's head Gladiator. Sure, she once beat a former Vice President to death with a chair, but in Shondaland's version of D.C., politics wasn't just dirty, it was routinely lethal. Find us someone on that show who didn't murder someone.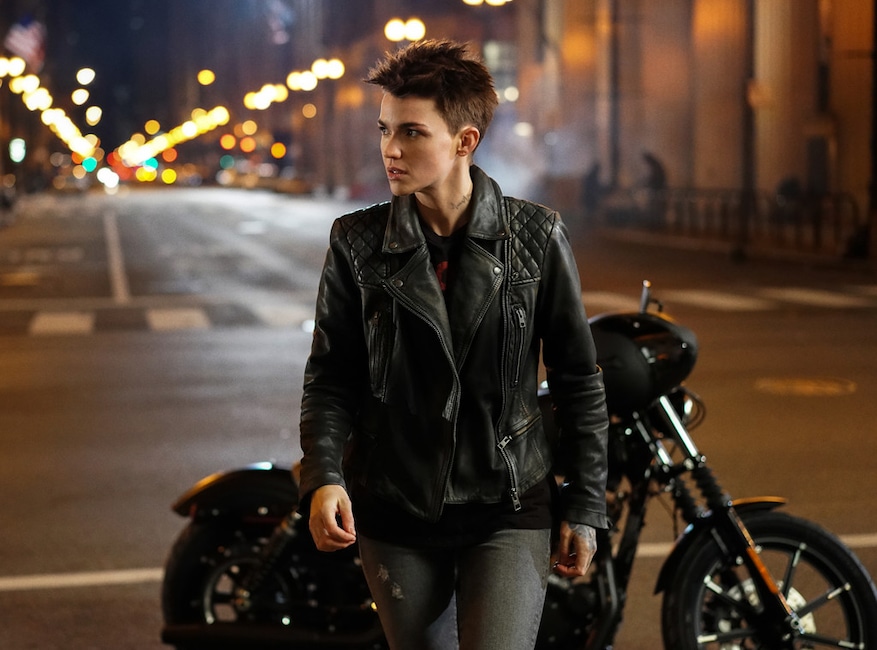 CW
12. Kate Kane (Batwoman)
Ruby Rose's Caped Crusader may be new to the scene, with just one season in the cowl on the CW so far, but as TV's first openly lesbian superhero, she's more than stepped out from under her cousin Bruce's shadow.
Article continues below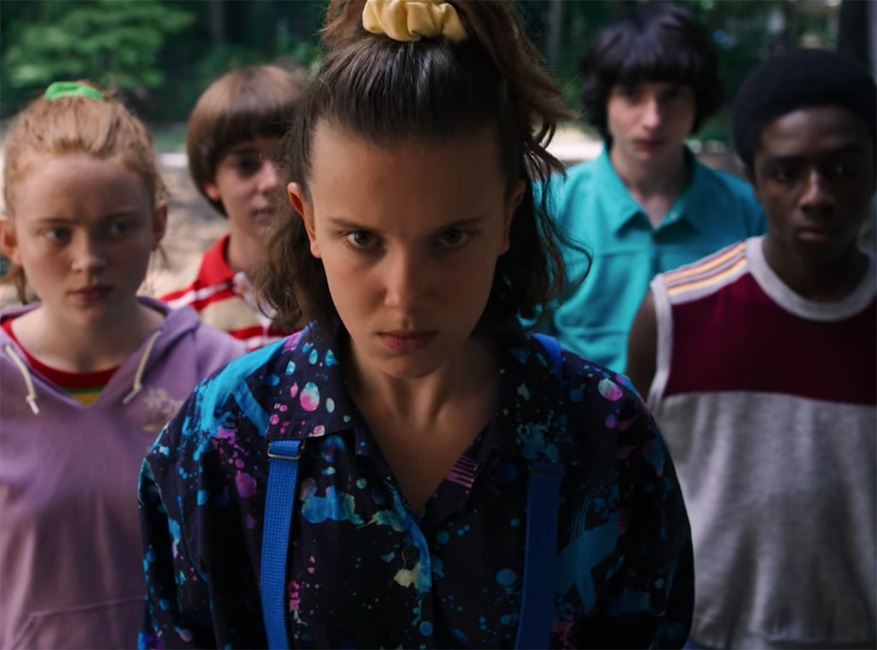 Netflix
11. Eleven (Stranger Things)
She may be the youngest on this list, but after saving the helpless residents of Hawkins for three straight seasons on Stranger Things, there's no one we'd rather turn to if we encountered some fresh hell from the Upside Down than Millie Bobby Brown's teenage hero.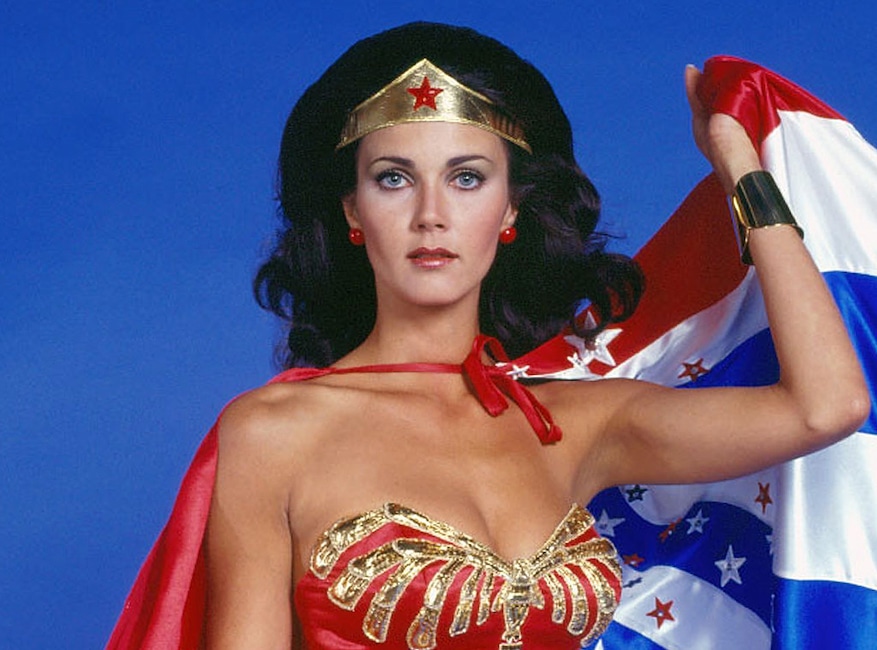 CBS via Getty Images
10. Diana Prince (Wonder Woman)
For three seasons in the '70s, there was no superhero we'd rather have on our side than Lynda Carter and her lasso of truth, the one who started it all.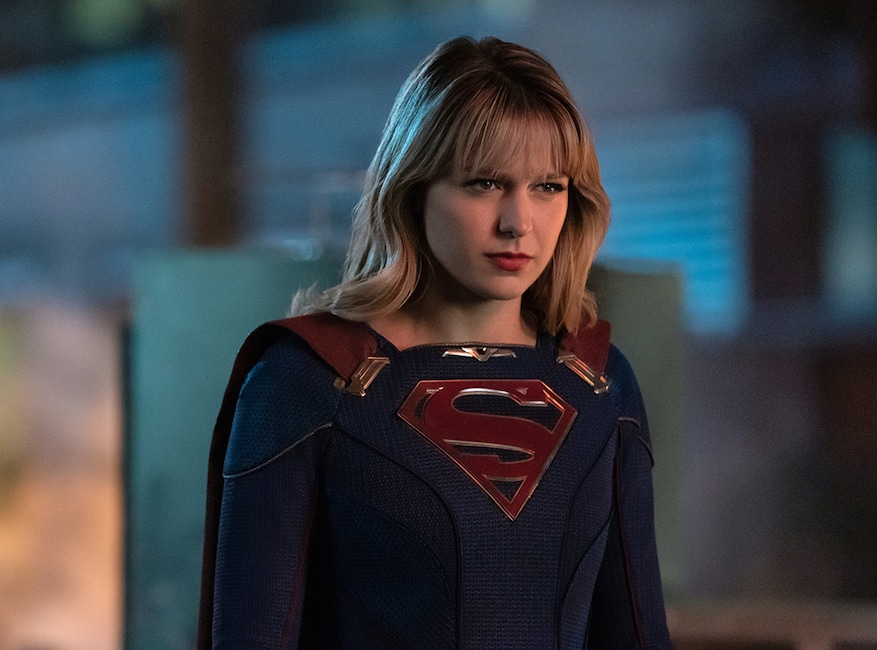 The CW
9. Kara Danvers (Supergirl)
Five seasons in on the CW, Melissa Benoist's character has proven that her cousin Superman isn't the only Kryptonian worth caring about. Award-winning investigative journalist by day, universe-saving superhero by night, Supergirl more than lives up to her name.
Article continues below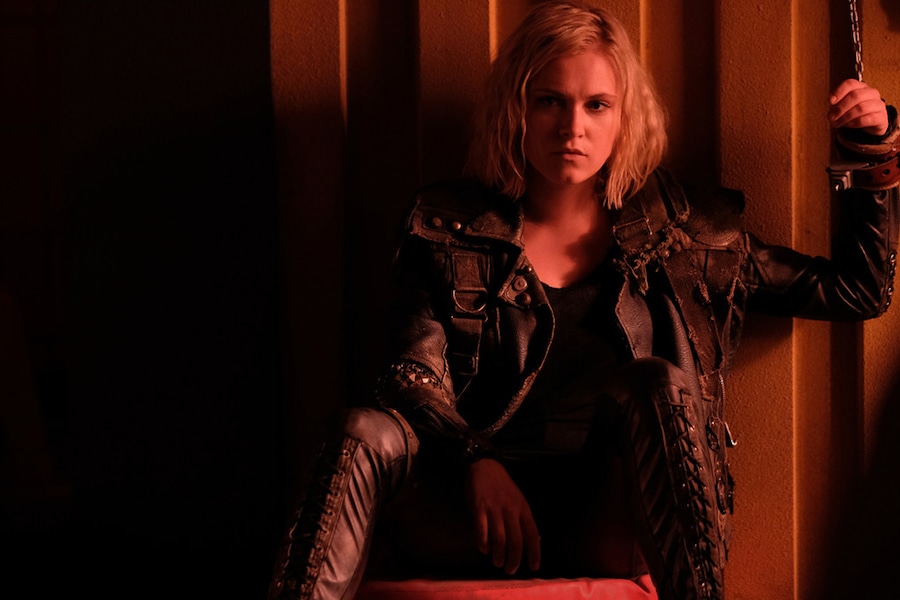 The CW
8. Clarke Griffin (The 100)
As the reluctant leader of what's left of the human race on a formidable future Earth, Eliza Taylor's character has had to make some tough decisions over the past six seasons on the CW hit. But she's always done so with the greater good in mind and, frankly, they're all lucky to have their fates in her capable hands.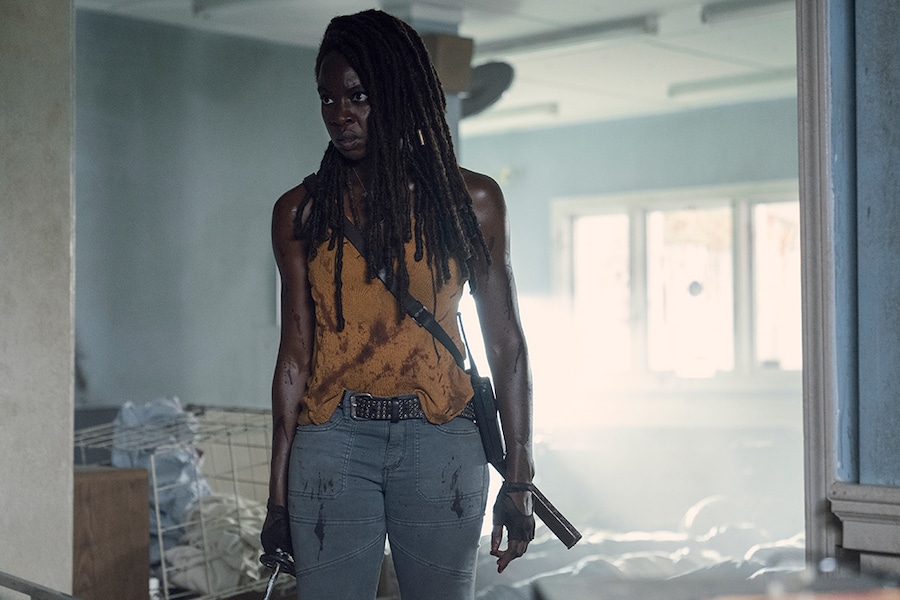 AMC
7. Michonne (The Walking Dead)
Armed with her katana at all times, there's little that could stand in the way of Danai Gurira's ultimate survivor. The character may have gone off in search of Rick Grimes in season 10, leaving the show, but there's no doubt that the hero will outlive everyone else on the AMC hit.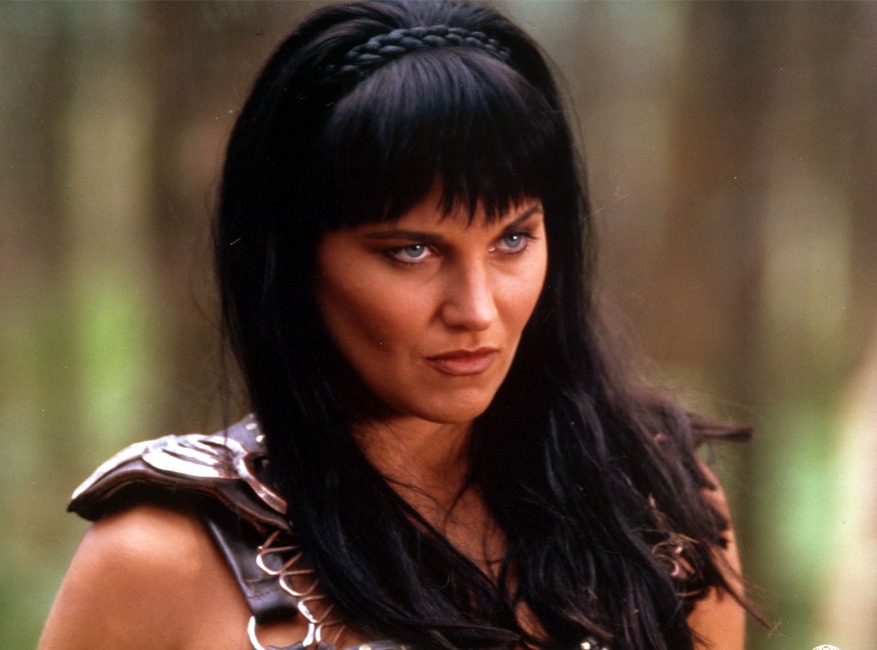 Moviestore/Shutterstock
6. Xena (Xena: Warrior Princess)
Armed with her trademark Chakram and with trusty traveling companion Gabrielle by her side, Lucy Lawless' warrior princess spent six seasons in the late '90s traveling the ancient world, using her formidable skills to fight for good. If there was trouble in your village, she's the one you'd hope would ride through, without a doubt.
Article continues below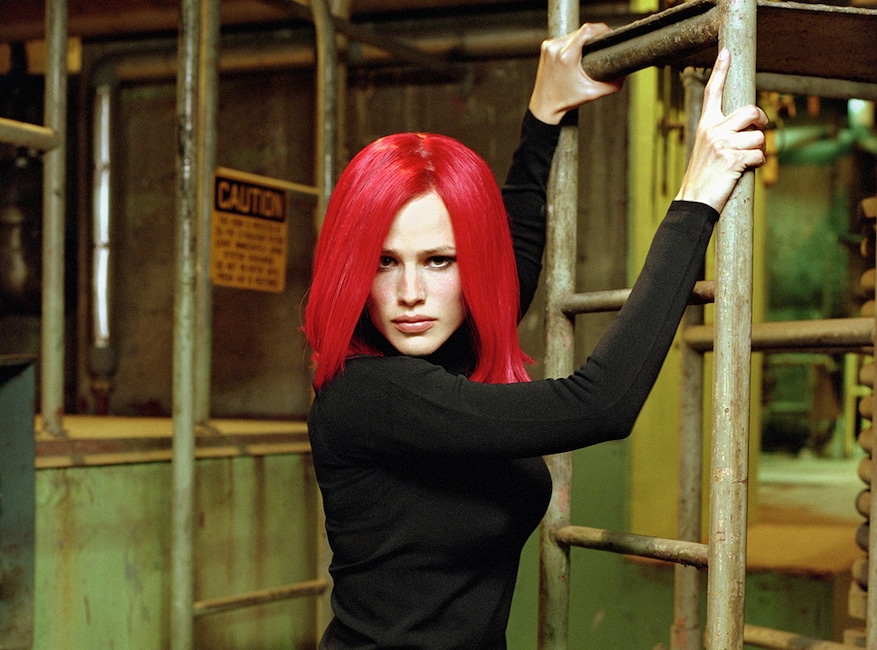 Norman Jean Roy/Walt Disney Television via Getty Images
5. Sydney Bristow (Alias)
Not only did the lead role in J.J. Abrams' head-trip of a spy drama put Jennifer Garner on the map, but, over the course of five seasons on ABC in the early aughts, there was no secret agent cooler or better at their job than the SD-6 field agent.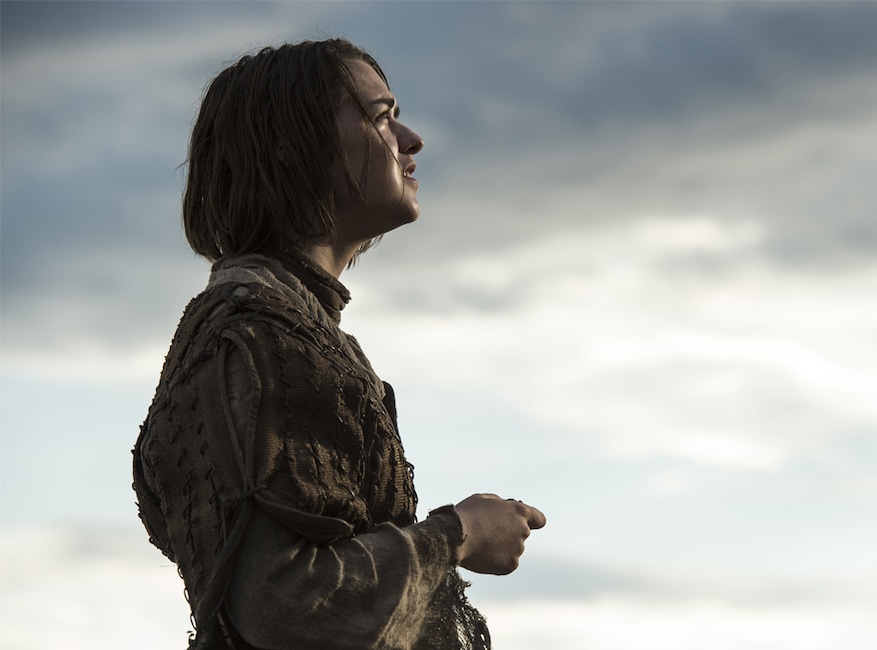 4. Arya Stark (Game of Thrones)
Sure, there were a lot of badass women on the HBO hit, but of them all, there's none we'd rather have in our corner more than Maisie Williams' Arya and her trusty sword Needle. Cross her at your own peril.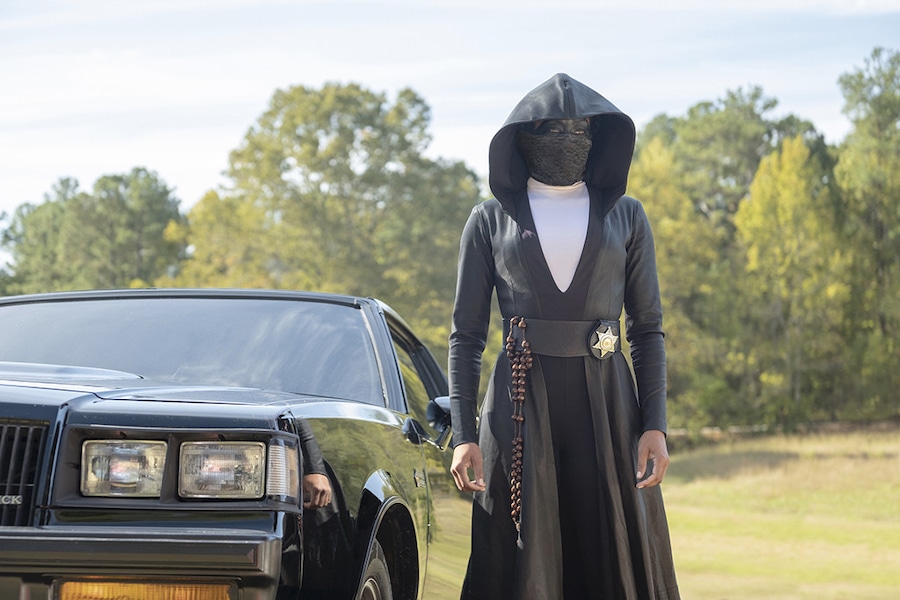 HBO
3. Angela Abar (Watchmen)
Whether she was acting under the identity of masked vigilante Sister Night or simply living out in the open as Angela, it only took one season on HBO's hit continuation of the seminal comic book series for Regina King's character to become one of the most powerful in the universe. Now, how about that second season?
Article continues below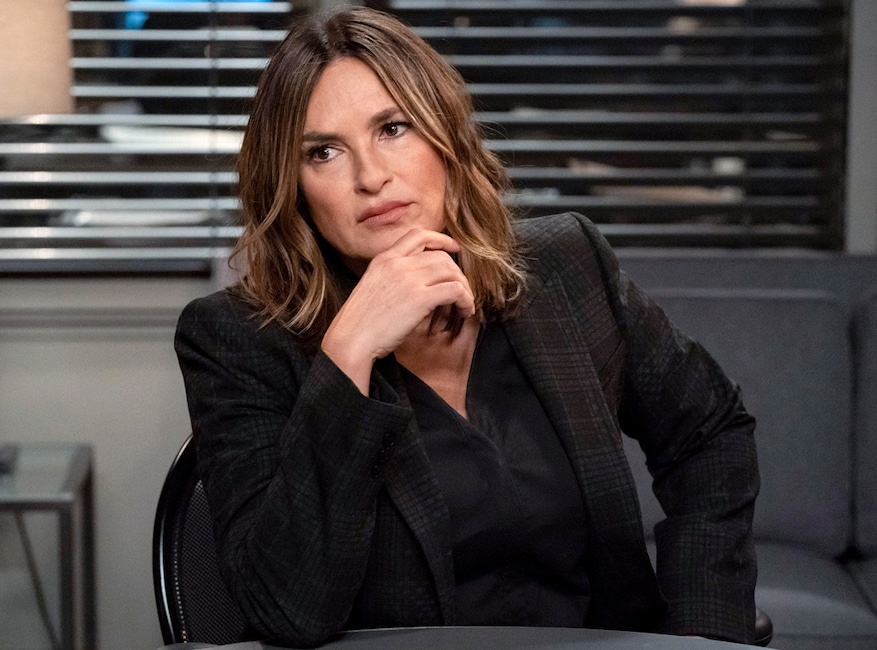 NBC
2. Olivia Benson (Law & Order: SVU)
Over the course of 21 record-breaking seasons, Mariska Hargitay's beloved member of the NYPD has gone from detective to captain, dedicating her life to putting the perpetrators of those especially heinous sexually-based offenses behind bars. Very few females on TV have been as honorable as Liv. In fact, we could only think of one.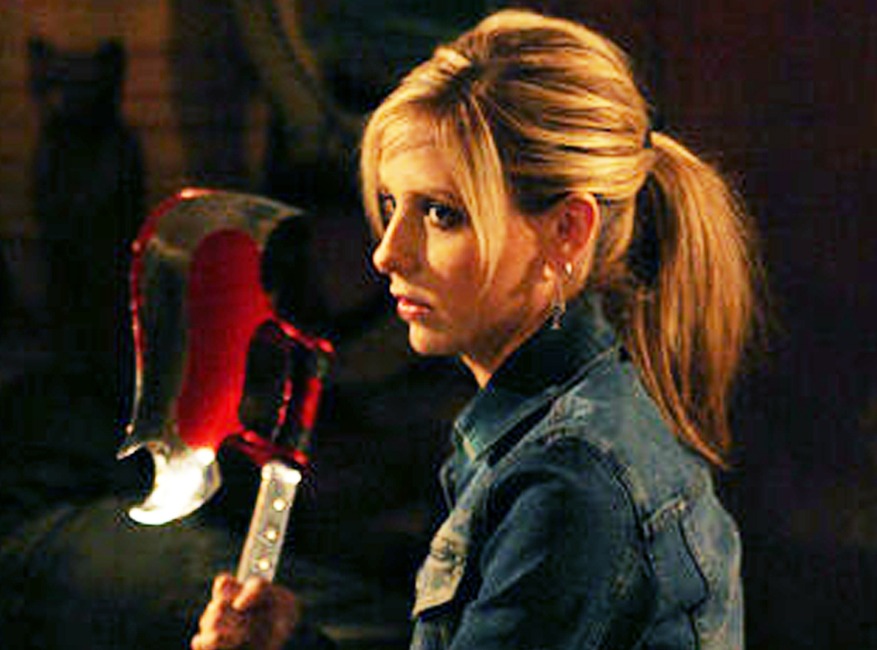 The WB Television Network
1. Buffy Summers (Buffy the Vampire Slayer)
We'll let the epitaph etched onto the gravestone of Sarah Michelle Gellar's titular teenager, who more than lived up to her destiny as the Chosen One for seven seasons, do all the talking: "She saved the world. A lot." Enough said.
Homeland's series finale airs Sunday, April 26 at 9 p.m. on Showtime.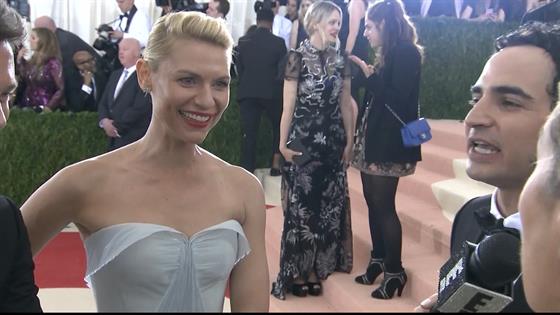 Source: Read Full Article