Guess who's back in the house? It's All-Stars season, squirrel friends! After much anticipation and speculation from fans, this series returns with a new set of queens ready to join the "Drag Race Hall of Fame." Here, in no particular order, are the contestants appearing in RuPaul's Drag Race: All-Stars 5.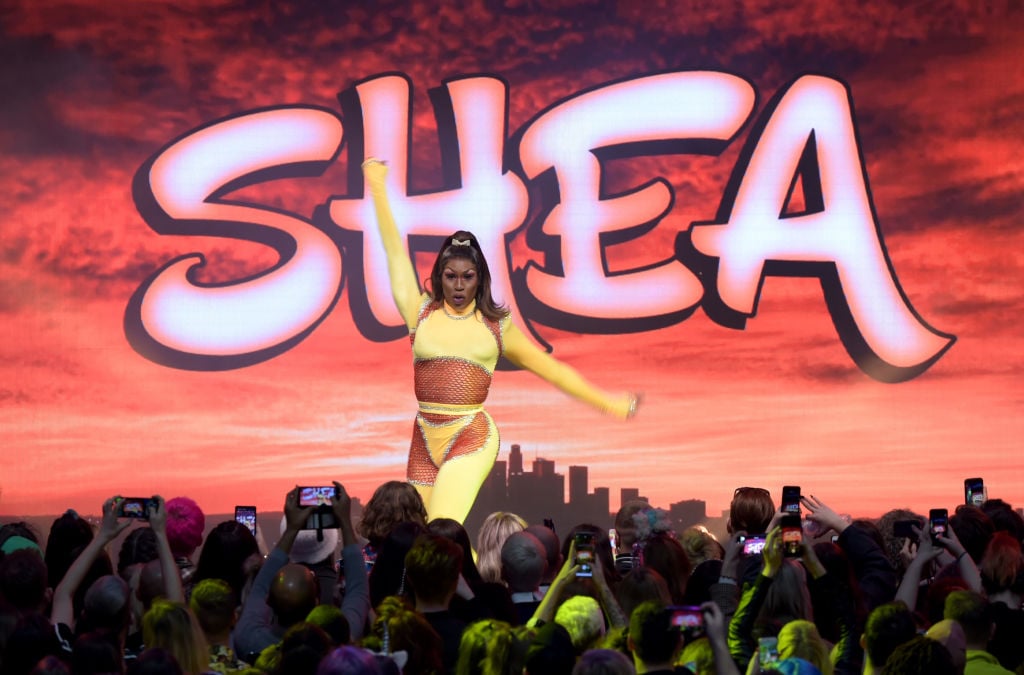 Shea Couleé
Perhaps the most anticipated queen returning to the competition, Shea Couleé makes her All-Stars debut with this upcoming season. She first appeared on season 9 and although she made it to the top 4, she was edged out by Sasha Velour, a lip-sync, and a few dozen rose petals.
No matter, she's Shea Couleé and she's here to slay.
Miz Cracker
She's thin, she's white, and she might be a little salty about not winning season 10. Miz Cracker first appeared as a self-proclaimed "Jewish Barbie on bath salts." Since then she's stolen viewers' hearts with her "Review with a Jew" YouTube series. Miz Cracker is a contestant on All-Stars 5.
Blair St. Clair
I do declare this drag queen grew up quite a bit since viewers last saw her. Blair St. Clair was a contestant on season 10 of RuPaul's Drag Race, who was eliminated before making it to the top four. She opened up about her past substance abuse and provided a beacon of hope for some victims of sexual assault.
Now, she's back and ready to prove she has what it takes to snatch the crown.
Jujubee
Miss Jujubee makes her third appearance (as a contestant) on this drag series with All-Stars 5. Previously, she was a contestant on All-Stars 1, partnering with Raven and giving an iconic lipsync performance to "Dancing On My Own." Although she didn't win the crown, she's back to prove she is "America's Next Drag Superstar."
Mayhem Miller
Hide your gloves. This queen didn't come to crash the party, she came to end it. A contestant on season 10, some fans believed this queen's time on the series was far too short. After appearing in the Holislay Spectacular and as a drag mentor for Secret Celebrity Drag Race, this diva is back for All-Stars 5.
Ongina
The fabulous OG is back. She's made a few cameos throughout already released seasons of Drag Race. First and foremost, however, Ongina was a competitor on the very first season of the reality competition series. She's ready to bring fashion and looks into the competition, thanks to her upcoming appearance on All-Stars 5.
Mariah Balenciaga
She has a mug for dayz and a winning attitude. Mariah Balenciaga first appeared on season 3 of RuPaul's Drag Race. This will be her first time competing in All-Stars, looking for a ru-demption moment from the Snatch Game that sent her home.
India Ferrah
She's back to represent "old school drag." It's been a few years since India Ferrah appeared on RuPaul's Drag Race. Now, she's remodeled, remastered, and ready for action. This drag performer first competed on season 3 but now, she's ready to be inducted into the Drag Race Hall of Fame.
Derrick Barry
Hit her baby one more time. This former season 8 contestant (and legendary Brittney Spears impersonator) is back in the competition. Derrick Barry explained that the first time she was on Drag Race, she was focused on being Brittney. Now, she's just Derrick, baby, and she's ready to win.
Alexis Mateo
She's here and she has one thing to say: bam. After her drag daughter (Miss Vanjie) did so well in the competition, it was only fitting that Miss Alexis Matteo sashayed back into the Werk Room. As Drag Race royalty, this queen previously competed on RuPaul's Drag Race season 3 and All-Stars 1.
Until the premiere of All-Stars, fans can watch episodes of RuPaul's Drag Race season 12 on VH1.
Source: Read Full Article