It seems like celebrities are always trying to prove how normal they are. Especially now during the global coronavirus crisis, celebs are trying to push the message that they're just like everyone else.
Kylie Jenner may not be an exception. She didn't take part in Gal Gadot's cringe worthy "Imagine" cover, but she does sometimes seem to flaunt the normal things she likes doing.
Kylie Jenner loves to bake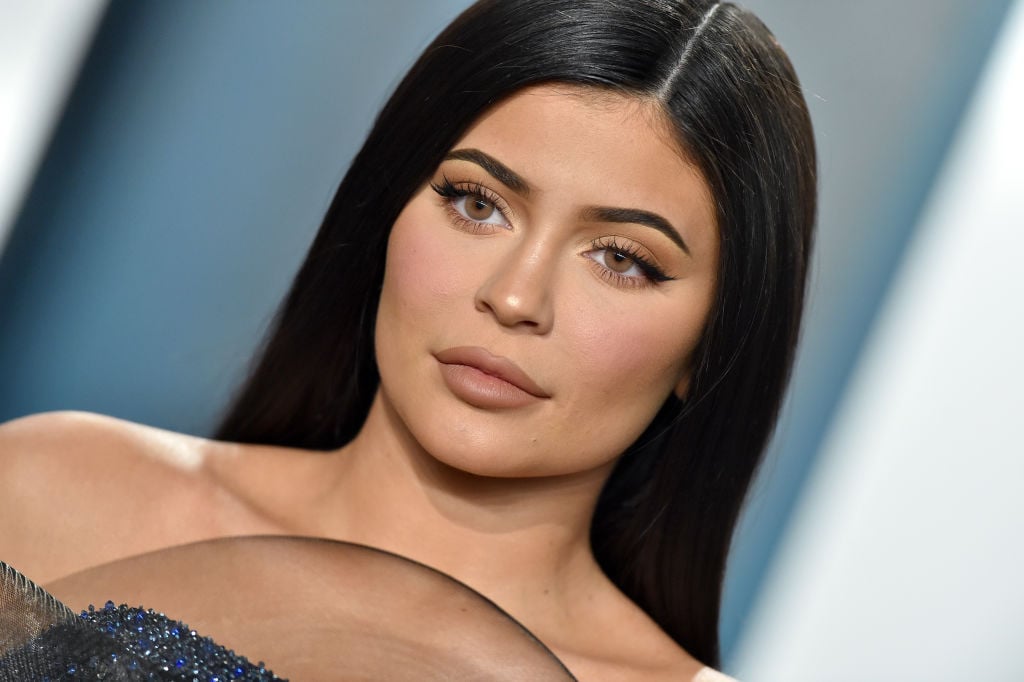 One of those things is baking. Even though she has more than enough money to order any kind of cupcake she wants, she prefers to make her own. She whipped up a batch for her daughter Stormi's birthday party. And she made some when her home was featured in Architectural Digest.
Her most recent confection was for Easter. Jenner made a batch for the holidays, and gave fans a peek at the special pantry she has that's dedicated to baking.
Kylie Jenner's cupcake pantry is gorgeous
The room is organized perfectly for any baker. Jenner has more than 20 clear plastic containers for sprinkles, all stacked in neat rows. She has bigger containers on the top shelf for chocolate. There's a tub for milk chocolate, one for dark chocolate, and one for white chocolate.
It makes sense that Kylie would have a perfect cupcake pantry considering her love of baking. She also has a huge house, with more than enough space for a special room just for cupcake accouterments.
Apparently her interior designer is Martyn Lawrence Bullard, and if the Architectural Digest photos are any indication, he nailed Jenner's personality. The home is modern, fun, yet elegant.
Jenner includes pops of color in all her rooms. She's also not afraid to reference her daughter Stormi, either.
While her sister Kim Kardashian's house is sterile looking, often without a toy to be seen, Jenner's decorations are kid-friendly. In one picture she even has a decorative leopard print baby carriage. In another, viewers can see a pink toy car in the frame.
Jenner is making cupcakes in the pictures of her kitchen, which is further proof that she's not trying to be overly perfect. She's not afraid to get her hands dirty in the kitchen, especially if there's a yummy treat at the end.
Even though Jenner enjoys baking more than any of the other Kardashian Jenner sisters, she's not the only one with an enviable pantry. Her sisters Kim Kardashian and Khloe Kardashian have bragged about their well-organized pantries in the past, and fans went wild.
Did The Home Edit do Kylie Jenner's pantry?
Fan absolutely loved Khloe Kardashian's perfectly organized fridge and pantry. Both were color-coordinated to a tee, including a color-coordinated candy drawer. Even though Kardashian is an incredibly organized person, she didn't do all the color coordination herself. It turns out she has professional organizers, in the form of a company known as The Home Edit.
The organization also organized her sister Kim Kardashian's pantry, as well as many other celebrities. Their clients include Mandy Moore and Reese Witherspoon. With their busy schedules, it's not surprising Kim Kardashian and Khloe Kardashian would need help to stay on top of their kitchen organization.
Jenner hasn't been listed as a client of The Home Edit, but it's clear her pantry is inspired by their organization style. The Home Edit did note in an Instagram story that Jenner used their products, available at The Container Store, for her organization.
No matter who did her pantry, one thing is certain. With a cupcake closet like hers, Jenner's cupcakes are bound to be amazing. Fans already know they look great based on the pictures she's posted on Instagram. Her interior decorator got to taste one after her Architectural Digest shoot. According to him, they taste delicious too.
Source: Read Full Article