One of the most charismatic and outspoken actors from the Star Wars sequel trilogy is John Boyega. Whether that's on-screen or online, Boyega is definitely here to speak his mind. And in a new interview, he opened up about the racism that shaped him after his time as Finn in Star Wars and the many layers that impacted him.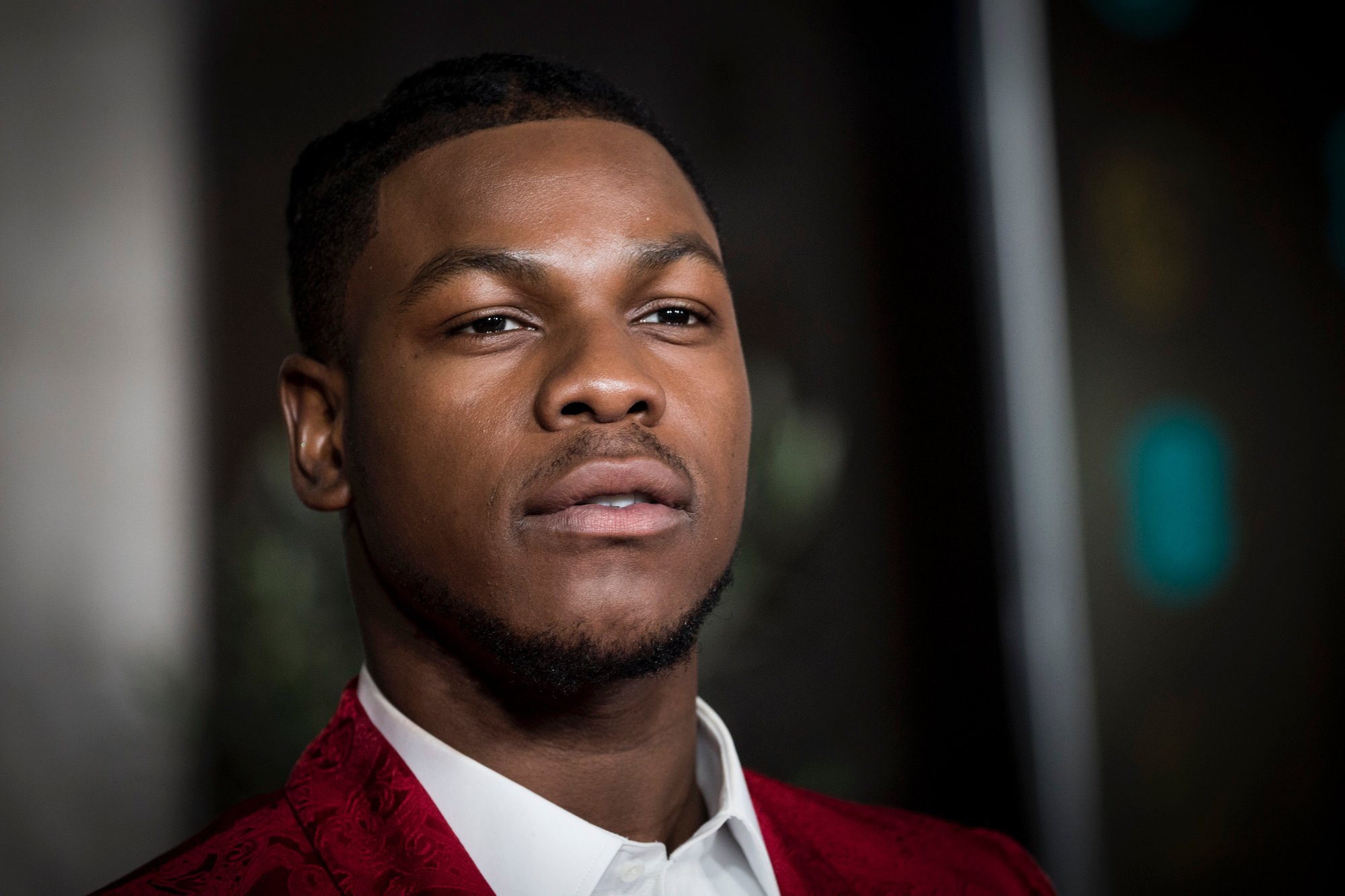 Boyega faced a lot of racism and said it shaped his attitude into what it is today
In an interview with GQ on Sept. 2, Boyega talked about racism and his recent, viral Black Lives Matter speech. It's pretty long, so he also got into his personal life and his many interesting anecdotes. But he touched on the frustration he had when working with Disney and Lucasfilm, and how they treated his character. 
"I'm the only cast member who had their own unique experience of that franchise based on their race," Boyega said. "Let's just leave it like that."
He then explained how it made him "angry" and "much more militant" after his character wasn't fleshed out enough and how he received the blunt end of the stick, so to speak. He stated that even though he had this incredible role in Star Wars, it was in "an industry that wasn't even ready" for the actor.
Nobody else in the cast had people saying they were going to boycott the movie because [they were in it]. Nobody else had the uproar and death threats sent to their Instagram DMs and social media, saying, 'Black this and black that and you shouldn't be a Stormtrooper.' Nobody else had that experience. But yet people are surprised that I'm this way. That's my frustration.
As the article states, Boyega has been vocal about this backlash and gross racism in the past, creating a now-deleted Instagram post calling all of those racist accounts out. But this was the first interview after The Rise of Skywalker that Boyega really opened up about the mistreatment he faced. 
Boyega also called out the sidelining of marginalized characters 
Unfortunately, that mistreatment went even deeper than certain fans or viewers watching the movies. Boyega also touched on how, after The Force Awakens, the studio didn't know how to write for Finn. They didn't know how to continue his character development. 
"Like, you guys knew what to do with Daisy Ridley, you knew what to do with Adam Driver," Boyega said. "You knew what to do with these other people, but when it came to Kelly Marie Tran, when it came to John Boyega, you know f*ck all."
He states that he was expected to just be grateful for the experience, despite being sidelined after also receiving this abuse. But he wasn't going to sit by idly, doing that.
"Nah, nah, nah. I'll take that deal when it's a great experience," he said. "They gave all the nuance to Adam Driver, all the nuance to Daisy Ridley. Let's be honest. Daisy knows this. Adam knows this. Everybody knows. I'm not exposing anything."
Boyega already called out 'the non-readers' for backlash on the interview
After GQ published the interview, Boyega received a lot of support online. But those critics and trolls he talked about in the past also took issue with certain things he said regarding the other actors in the film and with his criticism of Disney.
"If you can't read the full article pls pls let your top lip and bottom lip become one," Boyega slyly tweeted after he called out all the "non-readers" who were attacking him over his comments.
"These conversations and me sharing isn't about a witch hunt," he continued in another Tweet. "It's about clarity to an anger that can be seen as selfish, disruptive and self indulgent. Obviously in hopes of better change.Bruh. In short. I said what I said. Love to you all seriously. Your support is amazing!"
Source: Read Full Article