Today in weird beef no one could have anticipated, Bachelor Nation's very own Nick Viall just went off on Madison Prewett. Apparently, Nick's issue with Madison stems from something vaguely shady that happened on Instagram back in January, when Madi was accused of creating a fake fan account specifically to write positive comments on her own Instagram photos.
In case you've blocked out the entirety of January (fair), Madison "accidentally" commented this on her own Instagram pic: "Beautiful date, Madi. You are so genuine and real," and the consensus among Bachelor Nation was that she forgot to toggle between her personal and fan account.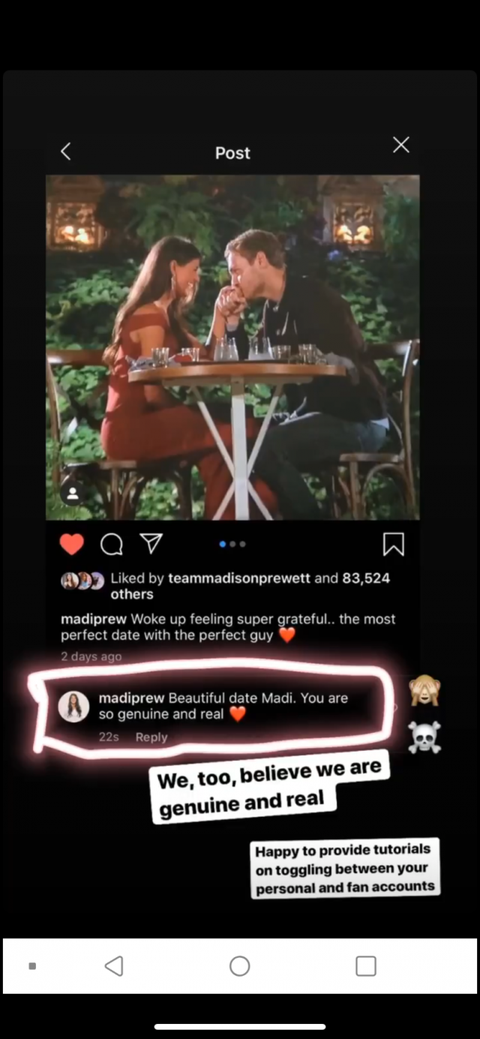 But wait, it gets more bizarre! A friend of Madison's took responsibility for the comment, writing "Oops. Thought I wrote that comment about being real & genuine from my account but was logged into Madi's from when she got back from filming. Don't hate me @madiprew." Which fans thought was pretty sus, because…who TF gives someone their Instagram password?
Anyway, this brings us back to Nick, who apparently still isn't over this chain of events, and said the following during a podcast interview:
He goes in pretty hard 😳 @nickviall @viallfiles @laurenzima #thebachelor #thebachelorette #bachelornation #drama #tea #podcast #theviallfiles #nickviall #madisonprewett
A post shared by Bachelornation.Scoop (@bachelornation.scoop) on
Damn, Nick! By the way Madison recently addressed this drama (before Nick's comments) during an interview with Kaitlyn Bristowe on the Off the Vine podcast, saying "No one will believe me and it doesn't matter if you tell the truth or not because people are going to have their opinions and believe what they want to believe. But the true story is that I did not write that. My friend really did write that."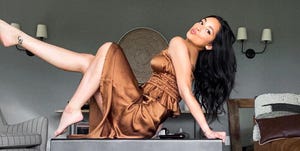 Source: Read Full Article