Rachel Weisz may be a famous actor these days — one who happens to be married to fellow star Daniel Craig — but she didn't grow up with Hollywood connections. Instead, The Guardian explains that when her mother and father were children, they immigrated to Great Britain from Austria and Hungary, respectively, as refugees ahead of World War II.
Weisz told Stylist that the desire to be an actor didn't exactly strike her early in life. "My parents took me to the theatre when I was young, but I wasn't the star of the school play — Rebecca Cragshaw was. She was the great actress, whereas I was a bit too shy and wooden," she recalled. She added that she "was 16 or 17" before she "started to be inspired." When asked what had changed at that time for Weisz, she admitted, "Just feeling more comfortable about making a fool of myself, which is what acting is really all about. You have to be willing to stand up and make a fool of yourself and not care. Not taking yourself too seriously helps — and that comes with age."
That's perhaps why Weisz has enjoyed so much success as an actor and made so much money. Read on to find out just how much and what she does with it!
Rachel Weisz's failed plans have made her rich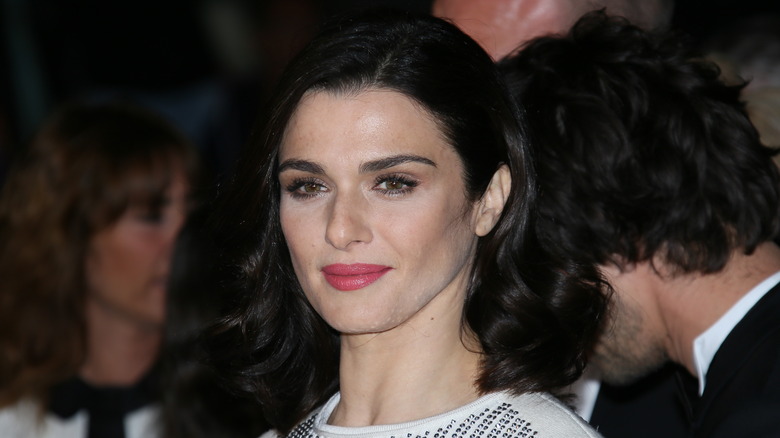 If you're a fan of Rachel Weisz, then you'll likely know that she's appeared in plenty of popular films. You might have seen her in 1999's "The Mummy," 2017's "Disobedience," or 2018's "The Favourite." However, despite the fact that she's found success, it turns out that things didn't exactly turn out the way that she expected.
When asked by Stylist if she "ever had a game plan" the star admitted, "Yes, but it never worked out." She went on to offer an example, saying, "I've had times when I think I want to do something specific next. After 'The Constant Gardener,' I wanted to do a comedy. I just couldn't take anything else intense for a bit. So I turned down everything to do a comedy, which is a ridiculous game plan. And then a role comes along that you never thought of doing, and you connect with it, and you end up doing it."
While some people end up in unfortunate circumstances when their plans don't work out, Weisz's seemingly adaptive nature is perhaps one of the reasons why she's been such a success and now has an impressive $36 million, according to Celebrity Net Worth. With that kind of money, she (and Daniel Craig) can afford to do things like buy and sell pricey real estate, including an $11.5 million Manhattan penthouse and a $6.75 million Brooklyn brownstone, per Page Six. Failed plans can certainly lead to some pretty nice places!
Source: Read Full Article