The MTV series Families of the Mafia highlights the personal lives of four families with ties to the mafia. Produced by former Mob Wives and Marriage Bootcamp star Karen Gravano, the show looks at Gravano, her daughter, and their life on Staten Island.
Many fans of the series are wondering who the father of Gravano's daughter, Karina Seabrook, is. Here's what we know about David Seabrook.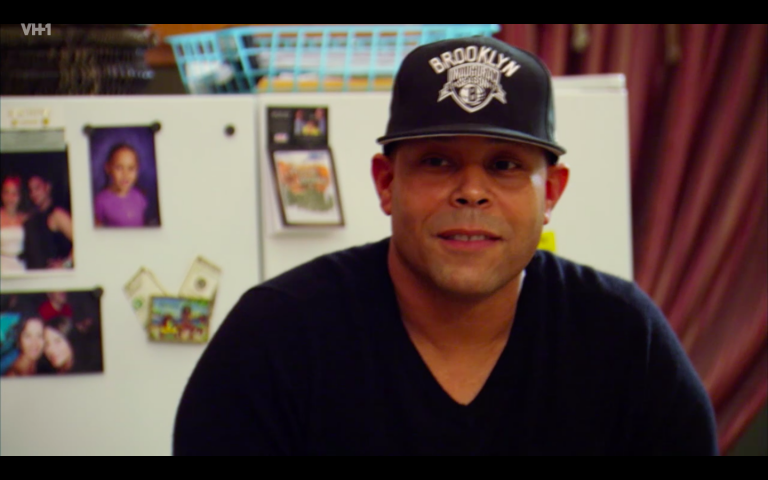 Who is Karina Seabrook?
Seabrook is the granddaughter of Salvatore "Sammy the Bull" Gravano. Seabrook's mother and father both have a history of crime. Families of the Mafia showcases Gravano's efforts to keep Seabrook on the straight and narrow path and prevent her from making the same mistakes.
Aside from being the granddaughter of a mafioso and a reality television star, Seabrook also has a career in modeling. Eventually, Seabrook hopes to open her own medspa and specialize in Botox and laser hair removal. As of 2020, Seabrook's net worth is $1 million.
Karina's father is David Seabrook
Seabrook met Gravano in 1996 at the China Club, according to an interview with Hot 97. Later, they got engaged but never had a wedding because of Seabrook's involvement with Gravano's ecstasy drug ring operation in Arizona.
According to Time, police estimated the drug ring was selling as many as 10,000 ecstasy pills a week and bringing in $1 million a month. At the time of his arrest, Seabrook was 32-years-old.
While Gravano was also involved in the drug ring, her brother, Gerard, father, and Seabrook agreed to longer prison sentences so that she only had to comply with probation. In doing so, Seabrook allowed Gravano to raise their daughter. Because of his prison sentence, Seebrook missed a majority of his daughter's childhood.
Today, Seabrook has a positive relationship with his daughter and Gravano. "I think it's imperative that fathers have a rapport with the children's mother," Seabrook explained. Families of the Mafia showcased Seabrook's effort to work on his relationship with his daughter. When Seabrook visited her grandfather in Arizona, she also visited with her father, with whom she longs to have a stronger relationship.
What does David Seabrook do now?
Despite his past involvement in the drug trade, Seabrook also had career roots in the music industry. The Cinemaholic reported Seabrook owns a record label and artist management company that helps develop up and coming artists. Additionally, Seabrook operates a company called Emmploy, a staffing and recruiting agency for minorities.
Will 'Families of the Mafia' return for another season?
Many fans are wondering if there's going to be a Season 2, but MTV has yet to confirm anything. 
The series is currently facing a legal issue, which could make it difficult to get a second season approved. Spyglass Media Group has issued a cease-and-desist letter addressing the issue of copyright infringement on behalf of the former VH1 series, Mob Wives.
What's more, the coronavirus (COVID-19) pandemic has everyone observing stay at home orders. Even if Families of the Mafia does get renewed for another season, crews wouldn't be able to start shooting until it is safe.
Related: 'Families of the Mafia': Is Karina Seabrook Still Dating Paulie Fusco?
Source: Read Full Article