Daphne Diaz from Disney's "Stuck in the Middle" was a scene stealer. Played by Ariana Greenblatt, Daphne held her own against lead Jenna Ortega, who played her older sister Harley on the show. The show focused on Harley's experiences as the middle child of seven siblings. Greenblatt's Daphne was the youngest sibling and often came up with schemes to retaliate against her six siblings, oftentimes with much success.
The family comedy show ran for three seasons from 2016 to 2018, according to IMDb, when it was announced that Ortega would be joining another pilot on ABC (via Deadline). Although the cancellation of "Stuck in the Middle" was disappointing for many fans, the cast quickly moved onto better and bigger projects. Greenblatt, particularly, has become a rising star since "Stuck in the Middle" ended. She's no longer the cute girl with the ponytail creating mischief. In fact, her transformation has been quite drastic and eye-catching. Keep scrolling to find out what she looks like now.
What Ariana Greenblatt did after Stuck in the Middle
At 13 years old, Ariana Greenblatt is one of Hollywood's brightest stars. Greenblatt is not only talented in acting, but proved her worth on the dance floor as well.
After "Stuck in the Middle" ended, Greenblatt competed on "Dancing With the Stars: Juniors" in 2018, where she made it to the finals. Greenblatt was not disappointed that she didn't win the competition, but was proud of herself for putting her dancing shoes on. "I decided to do the show because I just love dancing," Greenblatt told Entertainment Tonight after the show's finale. "I may not be good at it, but Iove it for sure! I watched the adult show for years and years and years, and I just wanted to show everybody that I can try to dance and be myself and really show off my personality."
She added that she was able to make it far into the competition because she channeled Beyonce and Cardi B, who are known for commanding the stage. Clearly, Greenblatt has good musical taste and isn't afraid to name her inspirations.
Ariana Greenblatt acted in one of the highest-grossing movies of all time
In the same year she competed on "Dancing With the Stars: Juniors," Ariana Greenblatt also made her Marvel debut in "Avengers: Infinity War." Greenblatt played the younger version of Zoe Saldana's Gamora opposite Josh Brolin, who played her villain father Thanos. "Infinity War" became one of the highest-grossing movies of all time and was the highest-grossing film of 2018, according to Box Office Mojo.
For Greenblatt, filming "Infinity War" was a helpful experience because she was able to learn the mechanics of acting in front of a green screen and act alongside Saldana. She enjoyed the process so much that she'd be open to reprising her role as young Gamora in the Marvel Cinematic Universe in the future, telling ComicBookMovie.com in 2020, "I'd love to be on that set again and see everyone again," while adding, "Zoe Saldana is such an inspiration to me, so for me to see her again and work with her would be amazing."
Ariana Greenblatt comes from an acting family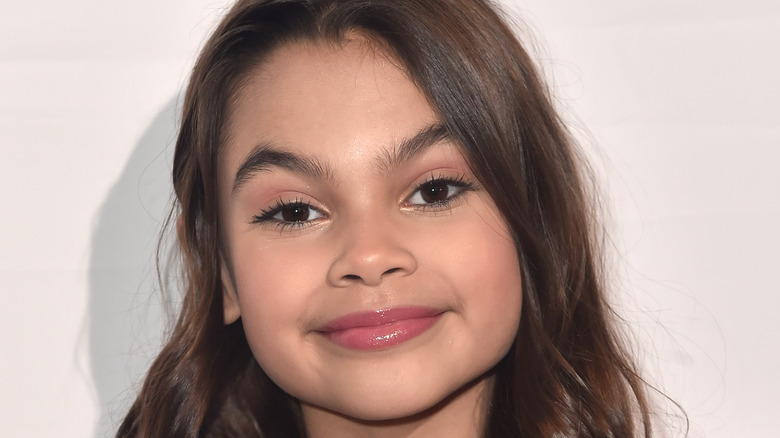 Like many child stars, Ariana Greenblatt comes from a showbiz family. Per IMDb, Greenblatt's dad, Shon Greenblatt, acted in a number of television shows and films in the '90s and early 2000s. His parents are Broadway producers who have earned over 60 Tony award nominations, winning more than 20 times.
Greenblatt noted that she's extremely close with her dad and messages him every day. "Me and my dad literally either talk in emojis or GIFs," she explained in an interview with J-14 in June 2020. "Like, depending on our mood, I'll just send him an emoji, and he'll respond in a full sentence, but it's only in GIFs or emojis."
Not much is known about Greenblatt's mom, Soli, except for the fact that she's a good mother. Four years ago, Greenblatt paid tribute to her mom on Mother's Day with an Instagram post. "Happy Mother's Day to all you moms out there who hold it down for your families every single day," she wrote. "We love and appreciate you so much, Mom."
Ariana Greenblatt has an interesting way of preparing for roles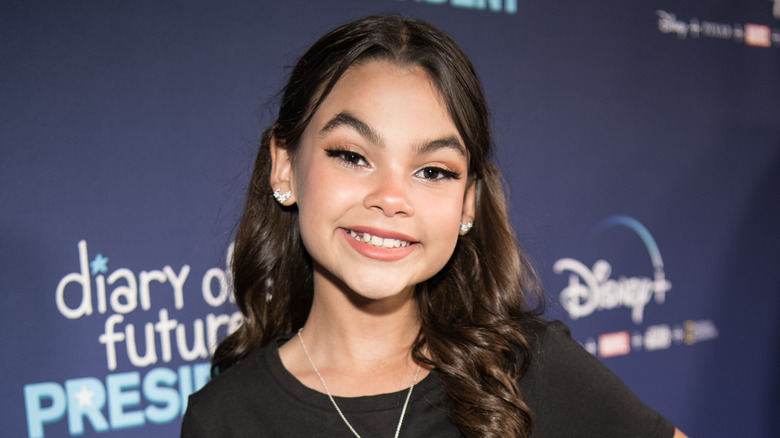 Ariana Greenblatt may be young, but she is a professional when it comes to preparing for auditions, which is why she has landed so many film roles in her short career. So, what does she do before she auditions for a role?
"I work intensely on understanding and breaking down characters with someone as early as the audition process. I go into every audition already completely off book with certain choices already established, so if I'm lucky enough to book the job," Greenblatt told Glitter Magazine in October 2020. "I then get more into the physical parts like the look and feel. Working with the wardrobe, hair, and makeup is critical. It really is a team effort."
As for her dream role, Greenblatt would love to be "Mathilda in 'The Professional'" or "Wednesday Addams if they ever do another 'Addams Family.'"
Ariana Greenblatt has a work-life balance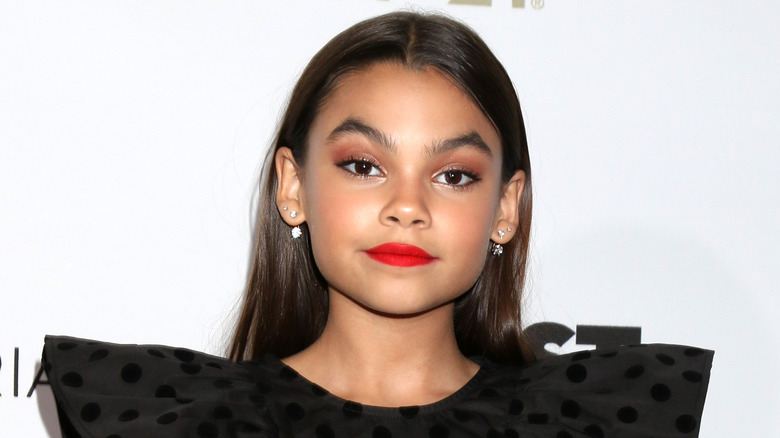 Ariana Greenblatt's rising-star status was solidified In 2019 when she was named in The Hollywood Reporter's "Young Hollywood" list for her acting credits, popularity, and social media following. As of writing, Greenblatt has 1.5 million fans on Instagram who follow her every move.
While Greenblatt has a large social media following and countless job opportunities, she still makes sure to act her age. "My parents have always emphasized the importance of having 'balance' in my life," she told French Fries Magazine in October 2020. "Which really just means discovering other things I really like to do and enjoy so that it's not always about acting or chasing that next project."
She added, "School and my education are priority number one. I attend a normal school with other kids and teachers, and we have all the activities that go along with that, school dances, field trips, etc." In her spare time, Greenblatt enjoys baking and pottery, noting that she can lose herself for hours on a pottery wheel.
We're glad to see that Greenblatt doesn't take herself too seriously.
Source: Read Full Article