It wasn't a surprise to Counting On fans that former stars Jill Duggar and Derick Dillard missed out on the 2020 Duggar family Christmas celebration. According to Derick, he and his wife didn't even receive an invitation.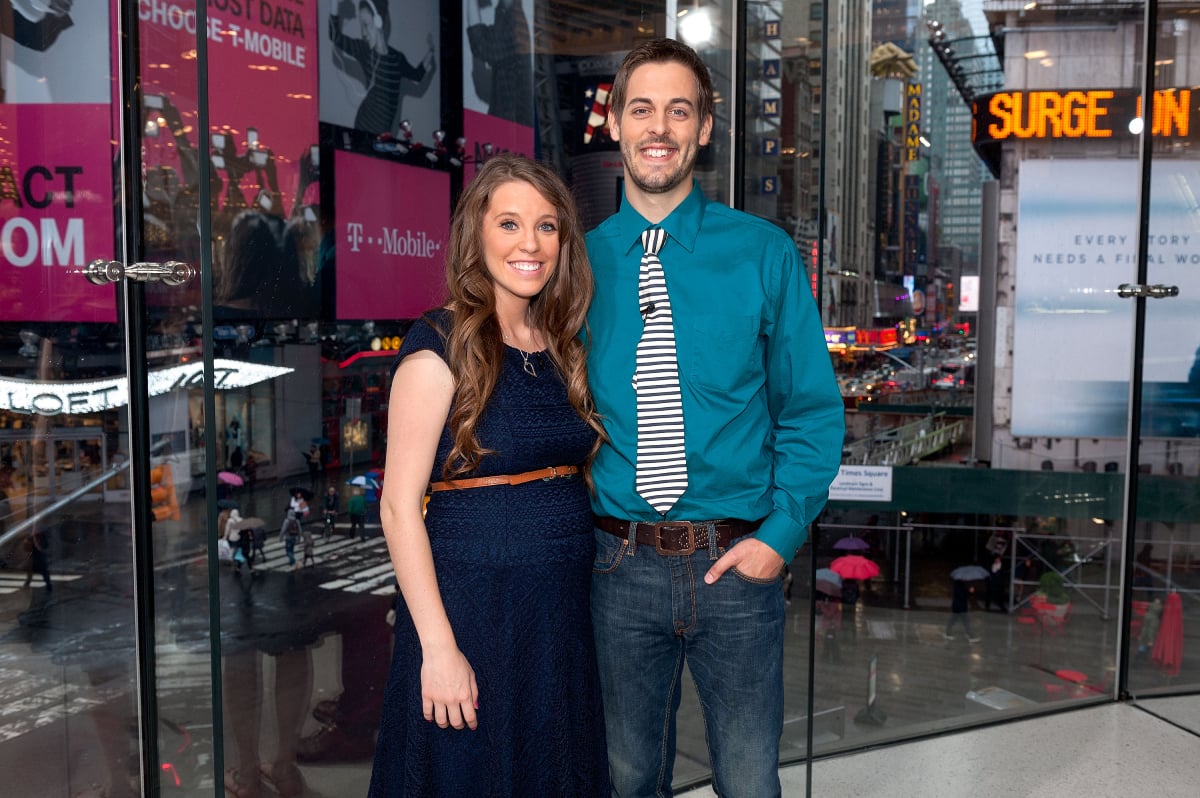 However, Jessa Duggar says that's absolutely not true. She claims that no one in the family is "ostracized." But if that's the case, why hasn't Jim Bob Duggar responded to Derick and Jill's shocking claims?
The former 'Counting On' star has been calling out Jim Bob Duggar for years
Derick and Jill walked away from Counting On in late 2017. Ever since, the couple has become increasingly vocal about why they decided to leave reality TV. In recent months, Derick and Jill have made YouTube videos where they answer fans' questions about the messy situation. But long before that, Derick was calling out Jim Bob on social media.
It hasn't always been this way, though. As Cafe Mom points out, Jim Bob is the reason that Derick and Jill met. Many years ago, Jim Bob was Derick's mentor and he introduced him to his daughter.
At the time, Derick was living in Kathmandu, Nepal, so he and Jill started a long-distance relationship. Jim Bob ended up traveling to Nepal with Jill so she could meet Derick in person and they could begin their courtship.
Derick and Jill's relationship moved quickly after that. They tied the knot just a few months after they met, and Derick became a regular on 19 Kids & Counting, before it turned into Counting On. However, it wasn't long before trouble started brewing between the young couple and her parents.
Derick Dillard and Jill Duggar claim Jim Bob controls his children and the TLC money
Derick has claimed in several social media posts that the main reasons the relationship with Jim Bob soured were money and control. Jill doubled down on those claims in her and Derick's recent YouTube videos.
Before they officially left in late 2017, Derick and Jill tried for a long time to leave Counting On. They explained that every time they tried to pursue their own projects and interests, they were shut down.
The couple also claims that Jim Bob has kept all of the TLC money the family has received over the years. The Duggars have had their own reality show since 2008. It's not clear what the family earns for the series, but some have estimated as much as $40,000 per episode.
In order to get paid, Derick and Jill say they had to get lawyers involved. Eventually, Jill was able to receive some compensation that Derick says added up to nothing more than minimum wage.
Why did the former 'Counting On' stars miss out on the Duggar family Christmas?
After they left Counting On, Jill and Derick still showed up at family events. But that started to change in late 2019. Jill, Derick, and their sons Israel and Samuel skipped out on Duggar Thanksgiving in November 2020. They also skipped Christmas in 2019, and the same thing happened this year.
Jill and Derick missed out on Christmas 2020 at the Duggar compound, and the reason had nothing to do with the pandemic. According to Derick, he and Jill did not score an invite to the party.
"No, we were not invited or told about it," Derick told a fan on Instagram.
But when a fan asked Jessa Duggar about the family Christmas, she told a different story.
"How is that a Duggar family Christmas, when your sister and your brother-in-law are not there because your family has ostracized them?" the fan asked Jessa on her YouTube page.
She quickly replied, "Nobody is ostracized. The Dillards were invited, but chose to celebrate the holiday with Derick's family."
It's not clear who is telling the truth. But Derick has been extremely candid about the rift with his in-laws. Fans will have to keep up with his social media accounts to find out more juicy details about this latest Duggar feud.
Counting On is currently on hiatus.
Source: Read Full Article