In 2016, Duggar family followers watched as JingerDuggar married Jeremy Vuolo and seemingly got her happy ending. Familyfollowers long suspected that Jinger would be the Duggar to break free from herfamily's strict upbringing. While her sister, JillDuggar, appears to have taken on the role of the family rebel, Jinger isthe Duggar who has fled furthest from the family's homestead. Now living in LosAngeles, Jinger seems happy, but fans don't think Jeremy was Jim Bob Duggar's firstchoice for a son-in-law. There is evidence to back up that hypothesis, too.
Jim Bob Duggar has been involved in all of his children'scourtships
Family followers have long pointed out that Jim Bob has beenheavily involved in the courtship of all of his children. In fact, a church insidertold RadarOnline that many of the marriages inside the Institute of Basic Life Principles,the controversial Christian ministry that the Duggar family belongs to, are primarilyarranged. The insider, who was not identified, suggested that Josh Duggar'smarriage to Anna Duggar was organized shortly after he was caught inappropriatelytouching several of his younger sisters.
Jim Bob was also heavily involved in JessaDuggar's relationship with Ben Seewald and was the one who introduced Jill toher now-husband, Derick Dillard. The Duggar family was also well-acquaintedwith the Forsyth family when Austin Forsyth began courting Joy-Anna Duggar, aswere they similarly familiar with the Burnett family and the Swanson family.Lauren Swanson went on to marry Josiah Duggar, and Abbie Burnett was matchedwith John-DavidDuggar.
Jim Bob Didn't play matchmaker for Jinger
While Jim Bob has been heavily involved in the rest of hischildren's relationships, it looks like someone else played matchmaker forJinger. In fact, Jessa and Ben are credited with introducing Jinger to Jeremy.The two couples remain incredibly close and often visit each other.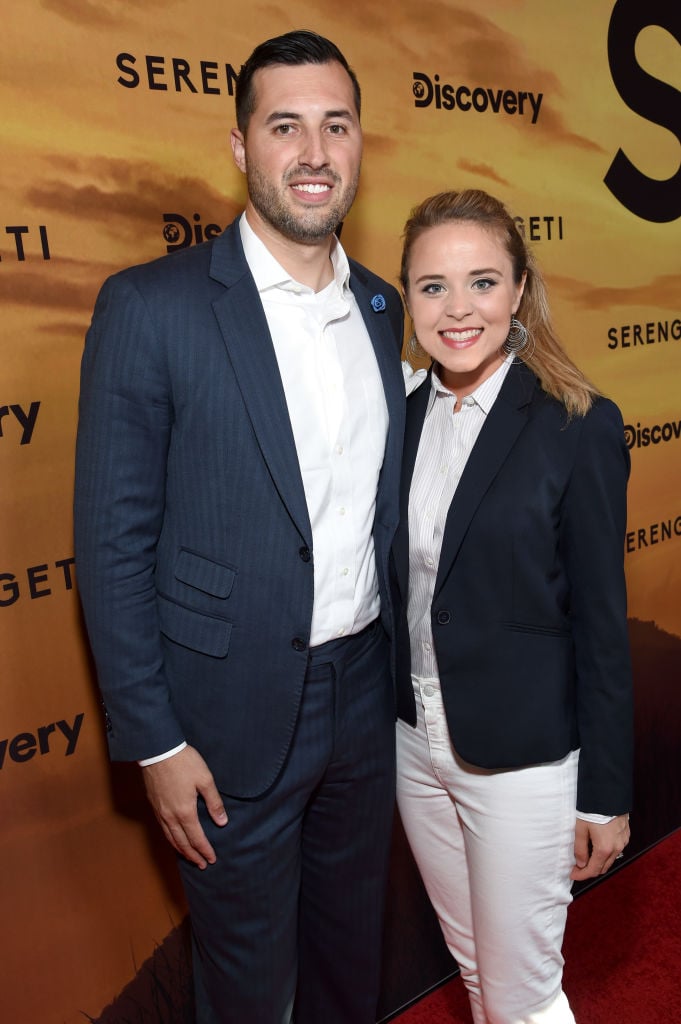 Sure, Jim Bob had to approve the match eventually, butJinger's courtship certainly didn't start like the rest of her siblings. Familyfollowers have pointed out that Jeremy probably wouldn't have passed Jim Bob'ssniff test if he had met Jim Bob before laying eyes on Jinger.
Why is that? Simply put, Jeremy appears to be far more "worldly"than the rest of the matches Jim Bob approved. College-educated, Jeremy spentyears playing professionalsoccer before settling into a career in religion. He had a girlfriendduring his college years, didn't save hisfirst kiss for marriage, and regularly indulged in alcohol while at awell-known party school. Jeremy was even arrested while intoxicated once, pointedout Redditors dedicated to sniffing out Duggar family drama.
Jinger is the only Duggar who has left Arkansas so far
Family followers have long suspected that Jim Bob wasincredibly controlling, and Derickseemingly confirmed their suspicions when he spoke freely about the inner workingsof the Duggar family on social media. Based on Derick's statements, it seemspretty evident that Jim Bob never wanted any of his children to leave the stateof Arkansas. Only one of them has done so thus far.
Jinger first moved to Laredo, Texas, to join Jeremy aftertheir wedding, and has since moved to Los Angeles so he can pursue furthereducation. She has also shirked the family's strict dress code, donning pantsregularly, and dyed her hair blonde.
Meanwhile, the rest of the Duggar clan has stuck close to home.John-David and his wife currently live in a Jim Bob-provided home, as do Josiah,Joseph, and Josh. Joy-Annaand her husband bought a house from Jim Bob for just $10, and Jessa remainsin a home that was provided to her and her husband shortly after their wedding,too, although they have since purchased the property.
Source: Read Full Article