The last season of Bachelor in Paradise featured heartache, surprise engagements, and plenty of drama. And Dean Unglert and Caelynn Miller-Keyes attained a ton of attention for their relationship. These two hit it off immediately when they met on the beach, but Unglert decided to leave the show quickly after first establishing a relationship with Miller-Keyes. Ultimately, we know Unglert regretted that decision, though, as he came back and asked for Miller-Keyes to leave the beach with him.
Now, Miller-Keyes and Unglert are stronger than ever. Though this is far from the first public relationship either of them has had. Here's what Unglert just shared on his podcast about why he thinks his romance with Miller-Keyes is more serious than the ones he's had before.
Dean Unglert had a relationship with Kristina Schulman after 'Bachelor in Paradise'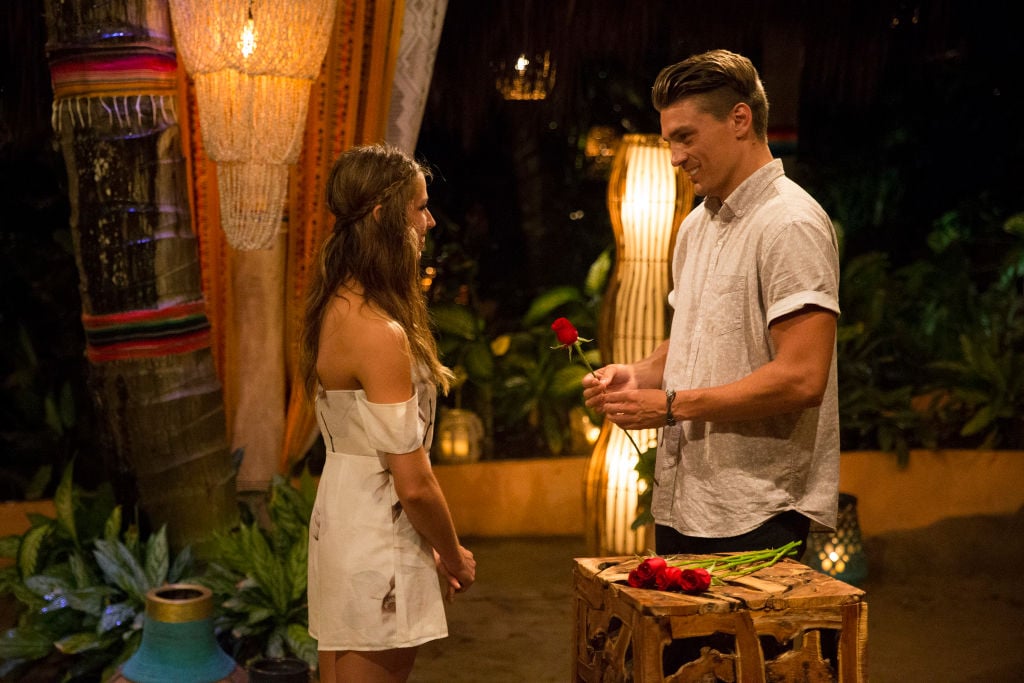 Those who follow Unglert know his sordid past with BIP. The first time he went on the show, he began a relationship with Kristina Schulman from Nick Viall's season. The two became quite close — but Danielle Lombard's arrival in Paradise threatened it all. After a love triangle ensued, Schulman was tired of fighting for Unglert's affection, so she sent herself home.
That was far from the end of their love story, though. Both Unglert and Schulman talked about their relationship on the Bachelor Happy Hour podcast on separate occasions. And they said they rekindled their flame after Paradise ended. Ultimately, they were too incompatible and couldn't make things work.
"I was genuinely in love with her, it just is one of those things that didn't work out," Unglert said on the podcast. "There were times where I was convinced that she was going to be my wife, we were going to have a future together, have kids, and all that kind of stuff and then as time progressed and things moved on, we began to, like, show each other sides of ourselves that we hadn't seen …."
Unglert is now with Caelynn Miller-Keyes
With Unglert living in a van and Miller-Keyes used to a life of glitz and glamour, no one knew how serious either of them would be about each other. But they've dated for nearly a year now, and there are plenty of signs to suggest engagement is in their future. From trips around the globe to getting a dog together, Unglert and Miller-Keyes continue to share their relationship with their followers as it progresses.
It seems their relationship might be even more serious than we know, too. Back in February 2020, a fan commented on Miller-Keyes' Instagram that Unglert "needs to propose." And Miller-Keyes noted that "he already did." Not only that, but she added fuel to the fire by claiming she and Unglert are actually already married.
We're not sure if Miller-Keyes is just trolling her followers. But if they did have a secret ceremony, we wouldn't be surprised.
He says his sordid past makes him more serious about Miller-Keyes now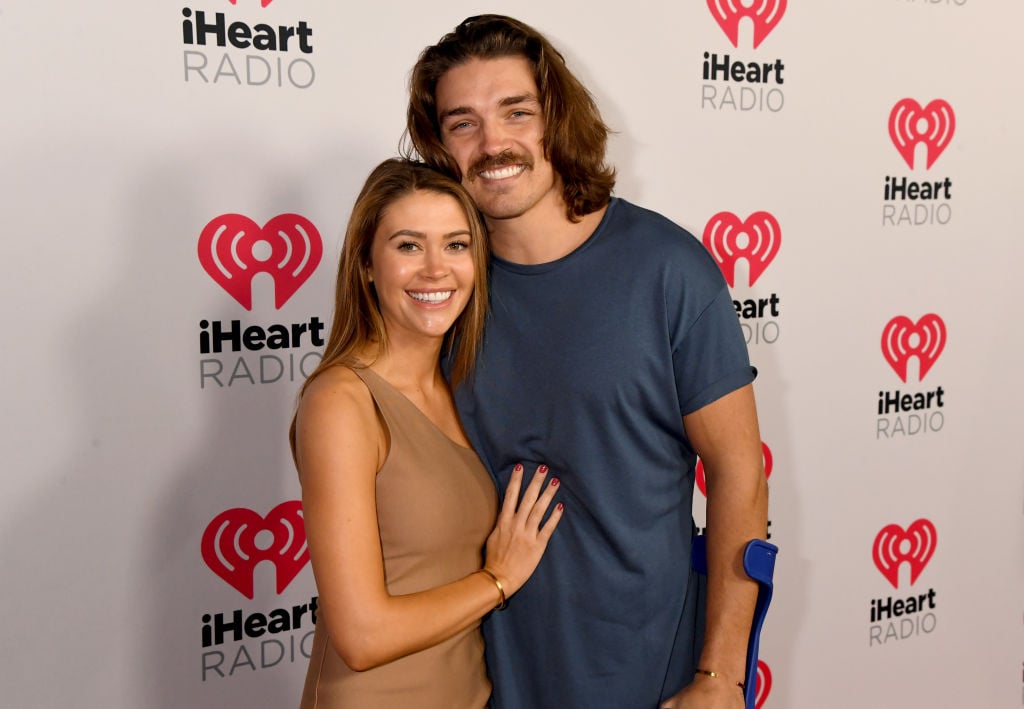 Unglert spoke about his past on his Help! I Suck at Dating … podcast. And he noted to Jared Haibon and their guest star that he believes his past as a major partier has helped him have a more serious relationship with Miller-Keyes now.
"I feel like in all my other relationships before, I would hide certain aspects of myself because I didn't really exactly who or what I was," Unglert noted. "I still obviously don't. But I'm getting more and more comfortable with who I am, so that allows me to be more confident and transparent, I guess. And I think that, in turn, just leads to a deeper connection with a significant other in Caelynn, in this case, because it's just like, we are who we are. We're not gonna tell each other to do things that aren't who you are. And so it's like, you're kind of getting closer and closer with this person."
We're glad Unglert can be his most authentic self with Miller-Keyes. And we're hoping to hear even more about their relationship as it progresses, whether they're really married or not.
Check out Showbiz Cheat Sheet on Facebook!
Source: Read Full Article