[Spoiler Alert: Spoilers ahead for Better Call Saul, Season 5, Episode 10]
Better Call Saul fans have been patiently waiting for the moment when Jimmy McGill fully becomes the smarmy, swindling, over-the-top lawyer Saul Goodman we knew from Breaking Bad. But as the season 5 finale clearly showed, we may have been making the wrong assumptions about who the true antihero is.
In a move that shocked everyone, Kim Wexler appears to haveturned into Saul Goodman instead. Showrunner Peter Gould recently broke downthe decision to take her character in that direction and what it means for thefinal season.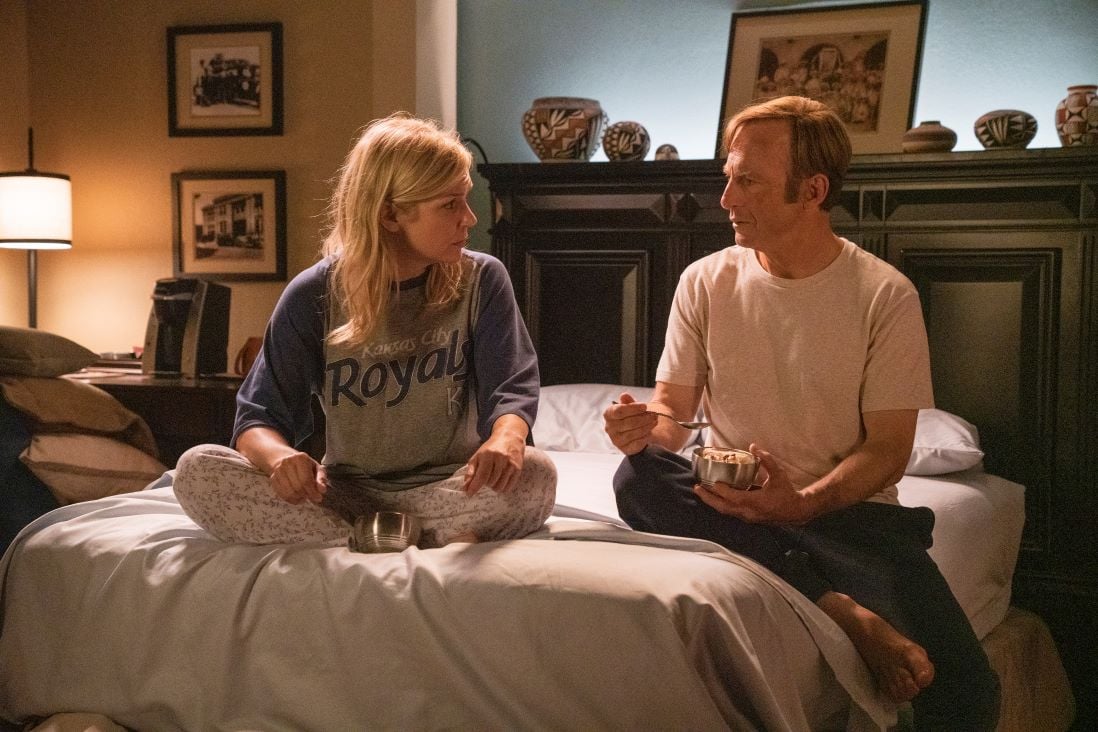 Fans who used to fear for Kim are suddenly afraid of her instead
All along Better Call Saul fans fretted over Kim'sfate since she's one of several main characters who doesn't appear in BreakingBad. Was she killed by the cartel? Disappeared intothe unknown? No one had answers, but each prediction seemed worse than thelast.
Those fears came to a head when cartel bigwig Lalo Salamanca showed up at Jimmy and Kim's apartment in episode 9. At one point, Kim is literally standing in the line of fire as we see through Mike's sniper scope. Fans assumed the episode was a prelude to her inevitable death.
But then, a twist. In the season finale, Kim pushes a reluctant Jimmy to finally take down Howard Hamlin and destroy his career. Kim has a noble purpose — she wants to help her pro bono clients, which she'll be able to do with money from the Sandpiper settlement — but the lengths she's willing to go to achieve her purpose are reminiscent of the power-hungry Walter White. Did Kim Wexler just have a Heisenberg moment?
Peter Gould discussed the huge shift in Kim Wexler's motivations
Looking back now, the signs were there all along. From Kimsaying she refused to scam her own clients right before scamming them to thesmall detail of grabbing the tequila bottle stopper out of her desk at Schweikartand Cokely before leaving, Kim has been telling us all along that she's on anew path.
"Something seems to have changed inside Kim Wexler," Gould toldThe Hollywood Reporter. "Her perspective on life seems to have shifted agood ways. I think that something has been clearly in the works for a longtime, but it surprises me when I see it, and boy does it ever surprise Jimmy."
He continues: "She does not want to be played. She wants tobe the player, not the played. She wants to be the hammer, not the nail. Ithink that's admirable in a lot of ways, but the other question is if you'regonna steer your own ship. you have to take responsibility for where you'resteering it to and you've gotta hope that you're not steering it right onto therocks."
Kim might live, but at what cost?
Jimmy has been rightfully worrying about Kim's physical safety. Now that she seems momentarily safe with Lalo dealing with his real enemies, it's time to look closer at other surprising dangers Kim might face.
"She is so smart. Is this going to ruin her?" Gould mused. "Afterall, Jimmy and Kim have never gotten caught. Any of the things that they'vedone, they've gotten away with a lot of things… Jimmy is very worried aboutKim's physical well-being, but I have to say that I'm more worried about herspiritual well-being or her moral well-being."
The showrunner insists that the material took them in this direction, and even though it felt like a "gotcha" moment, it was the most natural course to follow.
"In a lot of ways, Kim is the soul in question here," Gould told Rolling Stone. "We know, for better or worse, who Saul Goodman seemed to be on Breaking Bad. But what happens to Kim Wexler? Where is she headed? There's a lot of possibilities, and a lot of not-so-great possibilities."
Is Kim the new Heisenberg?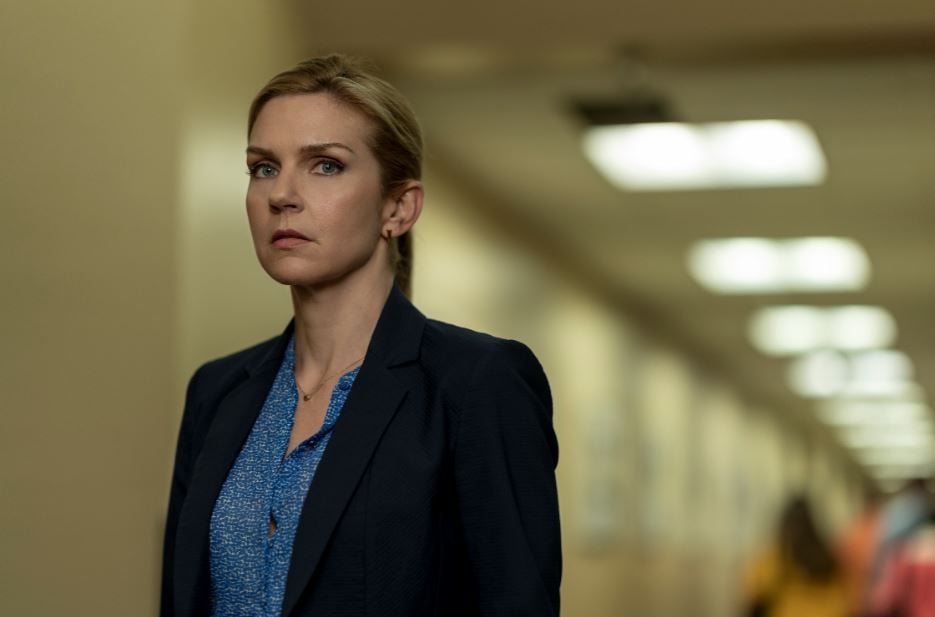 And Kim is following in the footsteps of another Breaking Bad great. Gould explained, "As we approached the last half of this season it started feeling like — and maybe this isn't the best phrase to use — maybe Kim Wexler breaks bad?"
Her finger guns prove it. We thought Jimmy McGill was turninginto Saul Goodman, and yes, we know he will. But Kim is not being dragged alongfor the ride — she's driving the car.
Source: Read Full Article