Season 2 of 90 Day Fiancé: The Other Way is finally here. After a drama-filled first season, fans will be introduced to a whole new set of couples looking to find love abroad. Ahead of the highly-anticipated season 2 premiere, here is a look at all of the new cast members plus which couples are returning for the new season.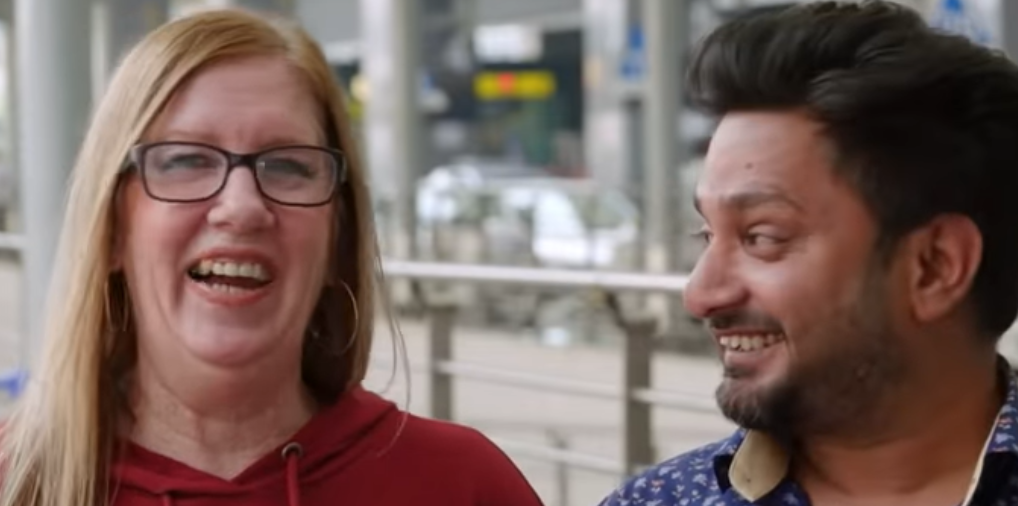 '90 Day Fiancé: The Other' Way prepares for season 2
The Other Way follows individuals from the United States who are looking for love in other countries. Unlike the original show, this spin-off features Americans going outside of their comfort zones and traveling to other regions of the world.
These couples are under a lot of pressure to tie the knot within90 days while adapting to new cultures and ways of living. The first season of 90Day Fiancé: The Other Waywas a big hit with fans and TLC is hoping to follow that up with anothersuccessful season.
The network originally had the second season kicking off on June 1 but pushed back the premiere date due to the coronavirus pandemic. The reality series is now set to premiere on June 8.
While there are some couples returning for another go, fans willbe introduced to at least four new couples looking to find love around theworld.
Who is coming back for another run in 'The Other Way'?
When it comes to returning couples, fans will get an update on how Jenny and Sumit and Deavan and Jihoon are doing in season 2. Based on how things ended in season 1, there is no telling how the romance will unfold the second time around.
In the first season, Jenny, who is nearly 30 years older thanSumit, gave up everything to be with him in India. Unfortunately, Jennydiscovered that Sumit had catfished her by showing photos of a model.
He also lied about being in an arranged marriage. After theysorted that out, Sumit raised more red flags by going missing for days on end.Although the two certainly have issues to overcome, Sumit is determined to bemore truthful this time around.
RELATED: '90 Day Fiance': Deavan Clegg Reportedly Dumps Jihoon Lee Amid Reports She Wants Out of Her Contract and Off TLC
Deavan and Jihoon faired better in the first season but they certainly have some big obstacles ahead of them. Deavan, who hails from Salt Lake City, is looking to move her two children to South Korea to be closer to Deavan.
Some of the challenges the couple face this season includeculture shock, language barriers, and raising children in a brand newenvironment. While it will be great to see how things work out with thereturning couples, season 2 will be introducing a bunch of new faces to themix.
Meet the new couples ahead of season 2 of '90 Day Fiancé: The Other Way'
Yazan and Brittany
Hailing from Palm Beach, Brittany and Yazan were introducedthrough his sister. Although Brittany is determined to fly out to Jordan tomeet Yazan in person, religious differences threaten to tear them apart.
Being a dedicated Muslim, Yazan is hoping that Brittany convertsto Islam, something she has no interest in doing.
Armando and Kenneth
According to Parade,Armando and Kenneth are the second same-sex couple to appear on 90 Day Fiancé: The Other Way. Althoughthere are over 25 years between them, the two immediately connected and Kennethis determined to make the big move to Mexico.
Their biggest issues will revolve around the fact that Armando'sfamily does not know he is gay. Not only will he reveal his sexual preferencesto his family, but he is also hoping they will accept Kenneth.
Biniyam and Ariela
Ariela traveled around the world following her divorce and wassurprised when she fell hard for Biniyam, whom she met in Ethiopia. She stayedin Ethiopia for several months before returning home. It was then that Arieladiscovered that she was pregnant.
Season 2 will follow Ariela as she returns to Ethiopia to give birth to her baby with Biniyam. While the two are excited about starting a family together, she will face difficulties with the country's healthcare system.
Melyza and Tim
Last but not least, 90 Day Fiancé: The Other Way fans willmeet Melyza and Tim. He is from Texas while she was born and raised inColombia. When they originally met, the plan was for Melyza to move to the US,but that changed when Tim lost her trust.
RELATED: '90 Day Fiancé': The Other Way': Tim Says His Relationship with Melyza Will Be Shocking This Season
Tim is looking to win back Melyza's trust this season by moving to Colombia and gaining the approval of her mother.
90 Day Fiancé: The Other Way premieres June 8 on TLC.
Source: Read Full Article