90 Day Fiancé fans are very accustomed to seeing Darcey Silva and Stacey Silva on TLC — but it's not very often they get a chance to take a look at their childhood. Stacey Silva recently shared some throwback photos on Instagram that have fans surprised and talking about the differences between then and now — and some of the similarities.
Darcey Silva and Stacey Silva first starred on a different show
Before they got their big break on 90 Day Fiancé, Darcey Silva and Stacey Silva appeared on the pilot for an entirely different reality television show called The Twin Life.
The show focused in one what it was like for the Silva twins sharing their lives under the same roof. This also included their husbands at the time, as well as both Darcey and Stacey's children.
"I'm Darcey. And I'm Stacey. We're two busy moms and wives dreaming of making it in showbiz. Oh, and did I mention we're twins? And we live under one roof? There's always a double dose of drama in our world! Welcome to The Twin Life!" reveals the promotional trailer.
At the time, Darcey Silva was married to Frank Bollok, who she described as an "up-and-coming rapper." Stacey Silva was married to a Serbian soccer player named Goran Vasic. Seems like she has a type, based on what we know from 90 Day Fiancé.
The promotional trailer is a fun watch, and there's also a roughly 10 minute long supertrailer that takes viewers around the Silva home. The Silvas look markedly different, with their brunette extensions and distinctly 2000s outfits. But if you were surprised to see the Silvas then, just wait until you see them as kids.
'90 Day Fiancé' star Stacey Silva shared some throwback pics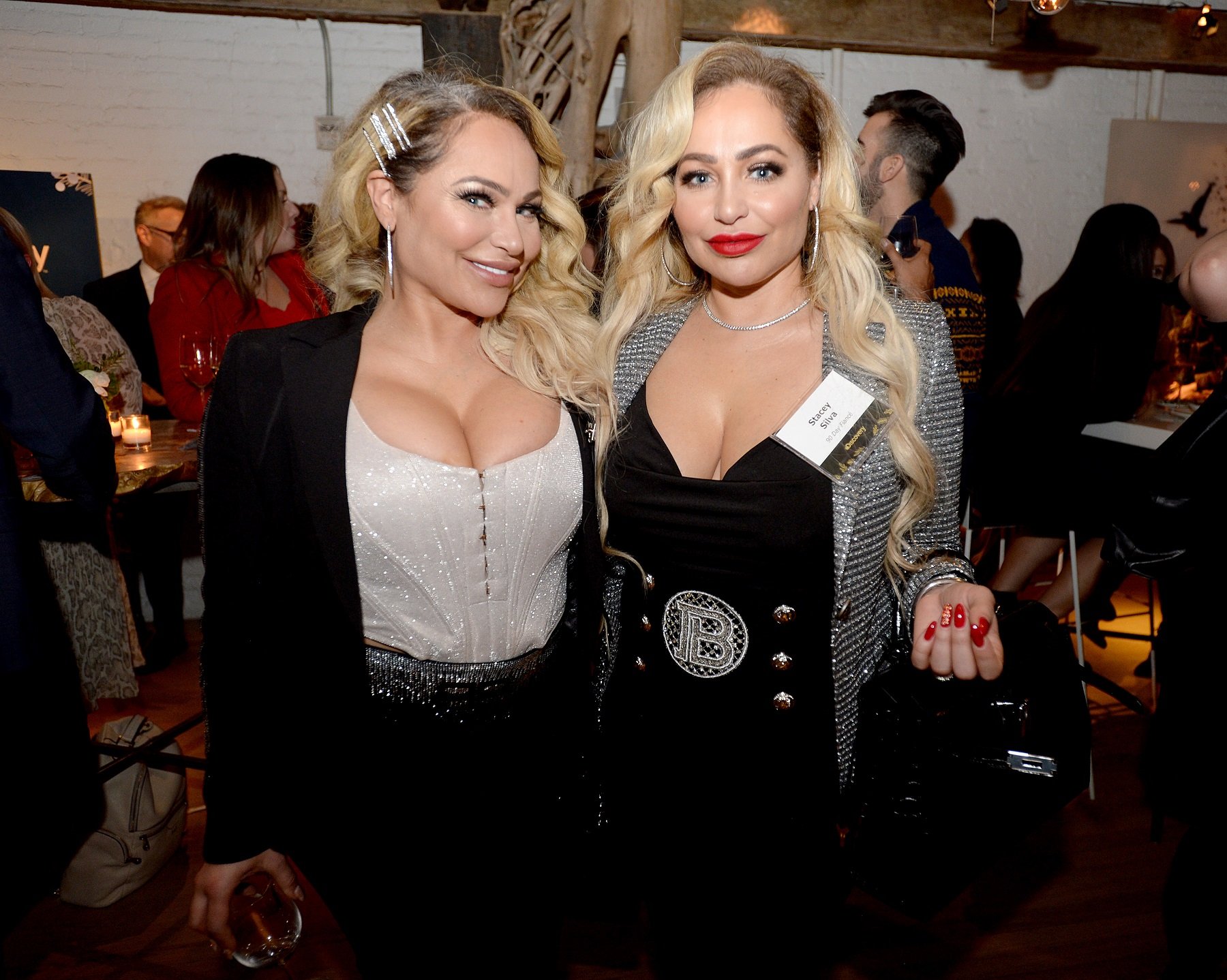 Stacey Silva took to her Instagram story to share some photos of her family during the Silva twins' youth. The 90 Day Fiancé star shared three photos, including a photo of herself with Darcey Silva and their deceased brother, Michael.
A Redditor captured the photos from Stacey Silva's story and shared them with 90 Day Fiancé fans in this post.
It's interesting to see the Silva clan together in these photos — it's not an opportunity 90 Day Fiancé fans often get, given that the show is usually focused on the Silva twins seeking out love, or dealing with troubles in their current relationships.
It's especially interesting to see their extended family, as well as their brother Michael, who was a big inspiration for the Silva twins.
'90 Day Fiancé' fans react to the old photos
90 Day Fiancé fans were shocked by the photos — for some it may be hard to imagine the Silva twins as children, given how often they've been on TLC as adults, in addition to the changes they've made to their appearances over the years.
One fan immediately noticed that Michael looks just like one of Darcey Silva's daughters.
"Only reason I knew who it was, is because the dude on the right of the center pic looks exactly like Darcy's daughter," they pointed out.
Others pointed out that the twins appeared to have much darker, curlier hair in the photos compared to their look now, which involves straight, bleach-blonde hair. Others pointed out additional differences, and shared their two cents on the changes the Silva twins have made.
"It's too bad they felt the need to completely change what they looked like. I'm all for tweaking here and there but these women look nothing like they did," wrote one Redditor.
"I guess the twins have naturally curly hair? I can not believe how much work they had done… it's so toxic how if one wants to get something done the other one has to too to be "equal". You can really see Stacey's vitiligo on her eyebrow. It's interesting how one twin has the condition and the other doesn't," opined another user.
Source: Read Full Article