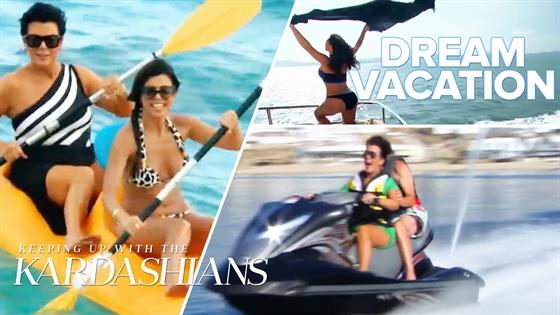 Grab your virtual passport, because today we're taking a quick trip around the world.
While we continue to socially distance ourselves due to the coronavirus pandemic, we're daydreaming of the next time we're able take a trip to somewhere new.
In the meantime though, there are plenty of ways to feel like we're on vacation from the comfort of our couch thanks to our favorite shows and movies.
Whether it's reliving our favorite travel-based movies or international TV shows, we're all looking for a way to transport ourselves from reality, and what better program to take us to some of the most beautiful locations on Earth than Keeping Up With the Kardashians?
From their trip to sunkissed locations like Greece and Bora Bora to chilly spots like Vail, Colorado, the famous family has brought us along on all of their memorable trips.
So, take a look back at the family's best trips, like when Scott Disick was knighted in London and Kim Kardashian and Kanye West tied in the knot in Italy.
Check them out below.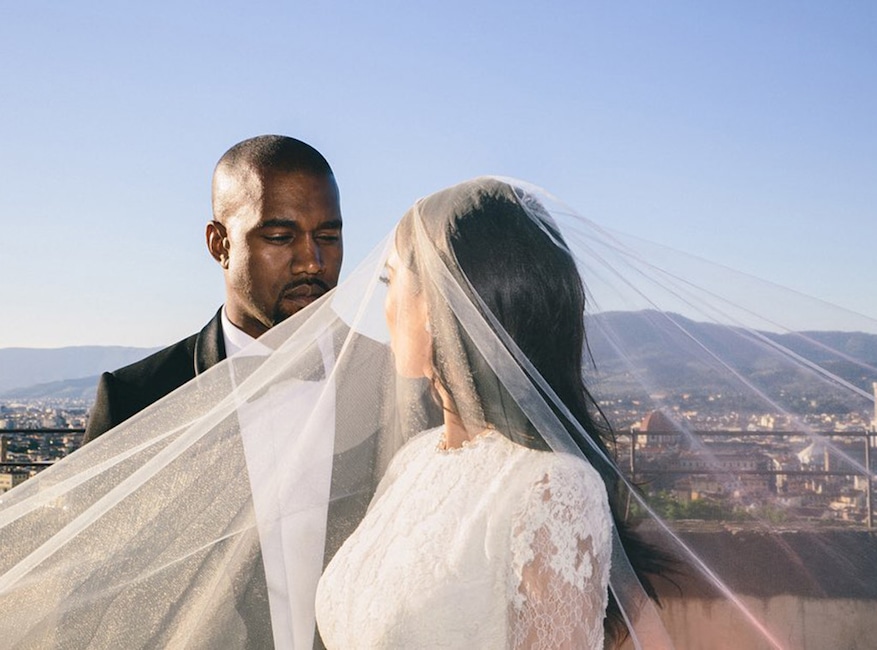 Nabil Elderkin
Italy
Can you think of a more beautiful place to get married than in Florence, Italy? Kim Kardashian and Kanye West's gorgeous wedding venue was the perfect spot for guests to enjoy the ultimate destination wedding.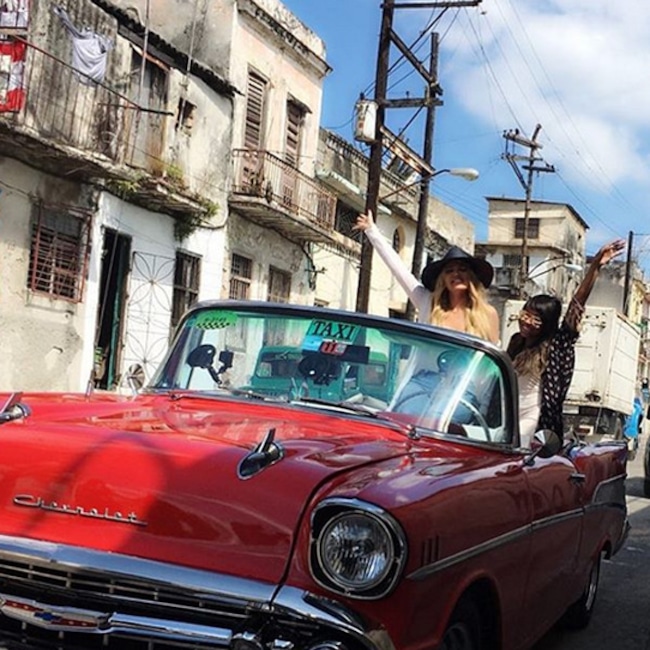 Instagram
Cuba
Havana, ooh na-na. Kim, Kourtney and Khloe Kardashian took a trip with their pal, Malika Haqq, to take in the sights and sounds of the beautiful country.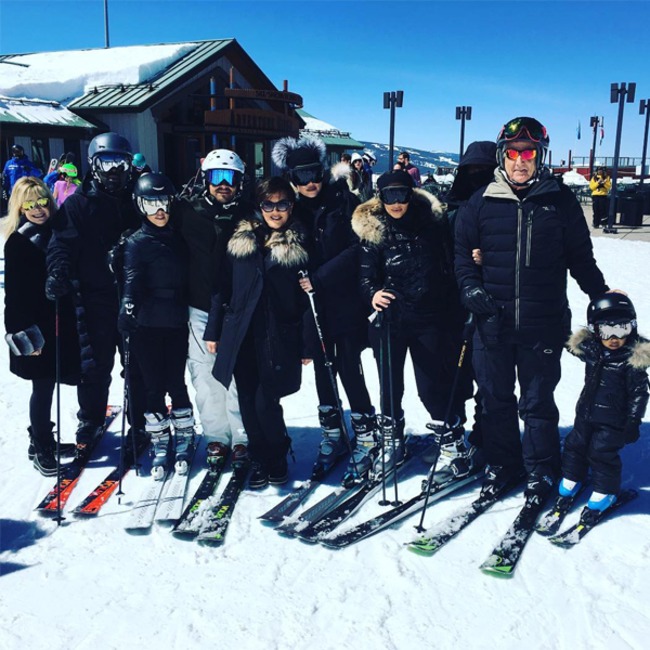 Kris Kardashian / Instagram
Vail
The whole fam enjoyed being a bunch of snow bunnies when they headed to Vail, Colorado in 2016.
Article continues below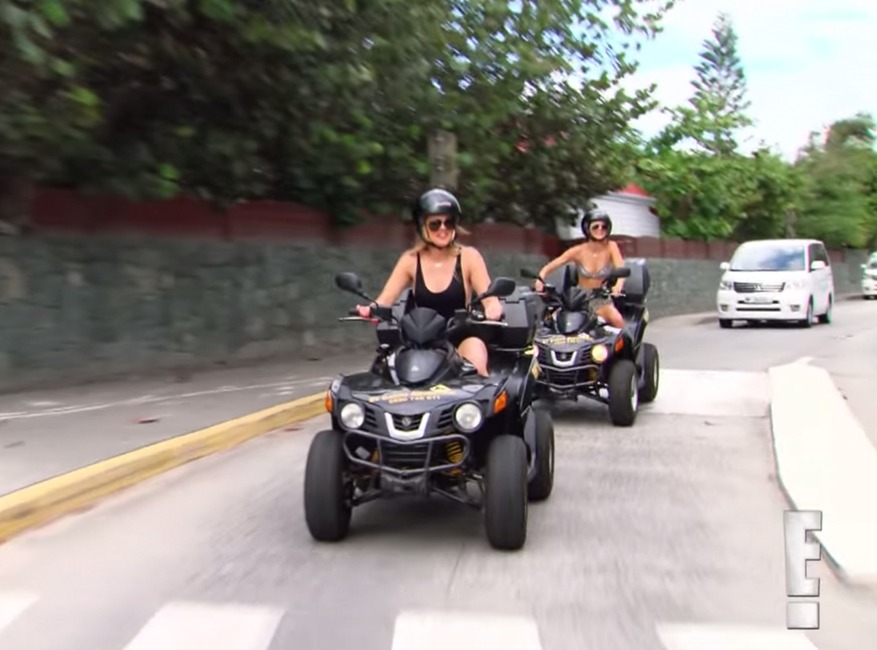 E!
St. Bart's
Khloe and Kendall Jenner had fun in the sun being partners in crime when they drove RVs and watched low-flying airplanes during their St. Bart's trip in 2015.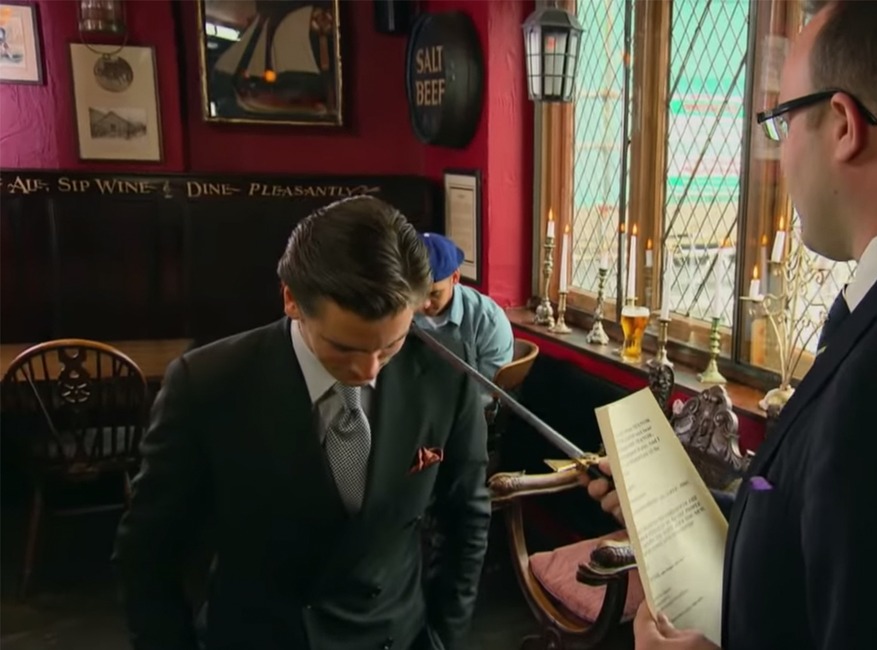 E!
London
When we talk about how much we love the Royal Family, we're obviously also including Lord Disick!
In 2012, we loved seeing Scott Disick get knighted in London on an episode of Keeping Up With the Kardashians when he went on a trip with Kim, Rob Kardashian and the family's friend, Jonathan Cheban.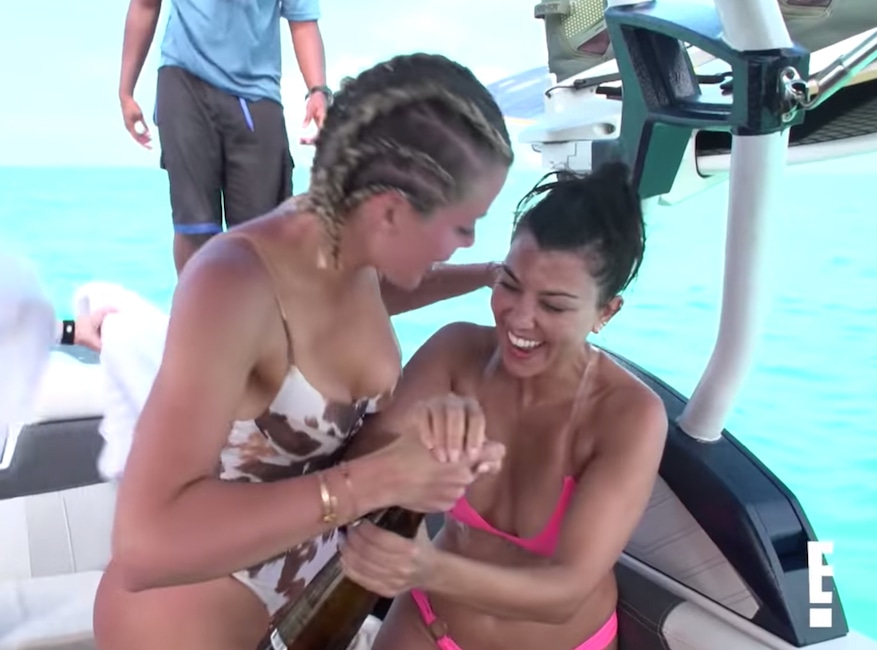 E!
Turks and Caicos
Kourtney and Khloe took the ultimate girls' trip when they headed to Turks and Caicos and partied it up on beach floaties, jumping into the water and going tubing.
Article continues below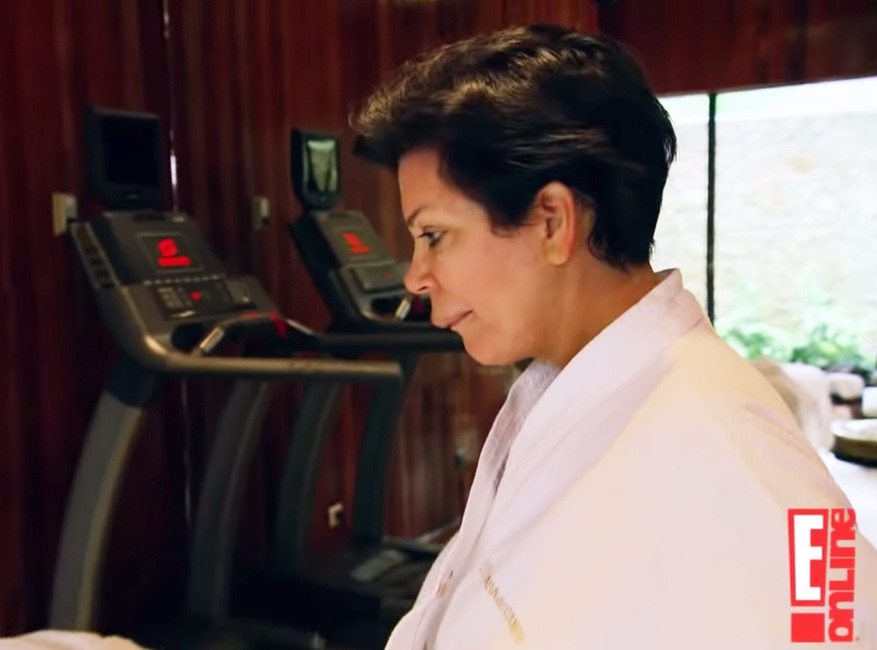 E!
Dominican Republic
While most vacations are fun in the sun, matriarch Kris Jenner had a rough time in the Dominican Republic when she broke her toe and had an allergic reaction that caused her lip to swell.
However, she got to enjoy a full day in the spa and the wonderful weather, so in the end we think the trip was still a success.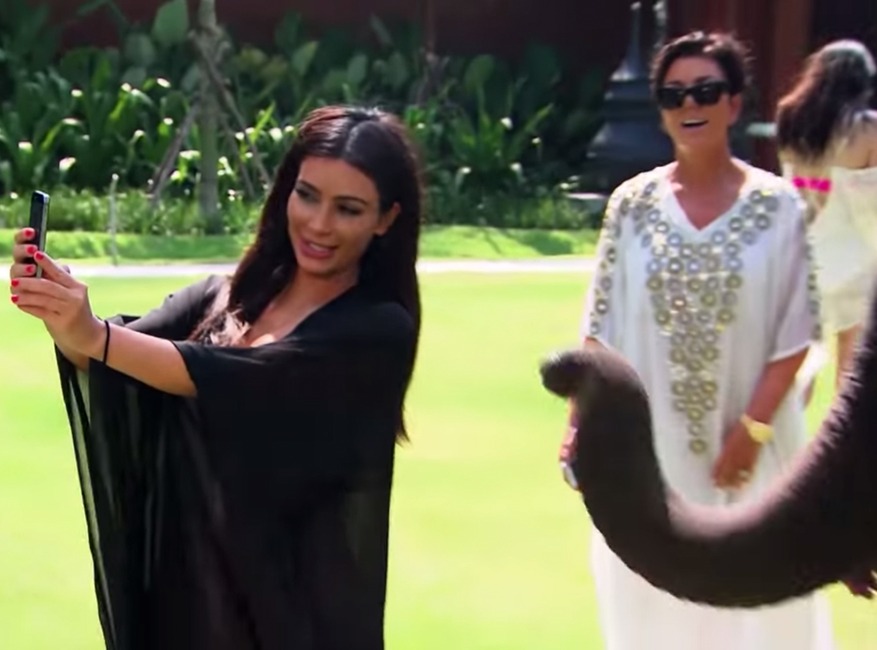 E!
Thailand
When we're allowed to travel again, one of our first spots will be Thailand, which was a Kardashian family favorite. Between Kim taking a selfie with an elephant (before it scared her off!) and seeing the family help tsunami victims, it was one of the best vacations to watch the family take together.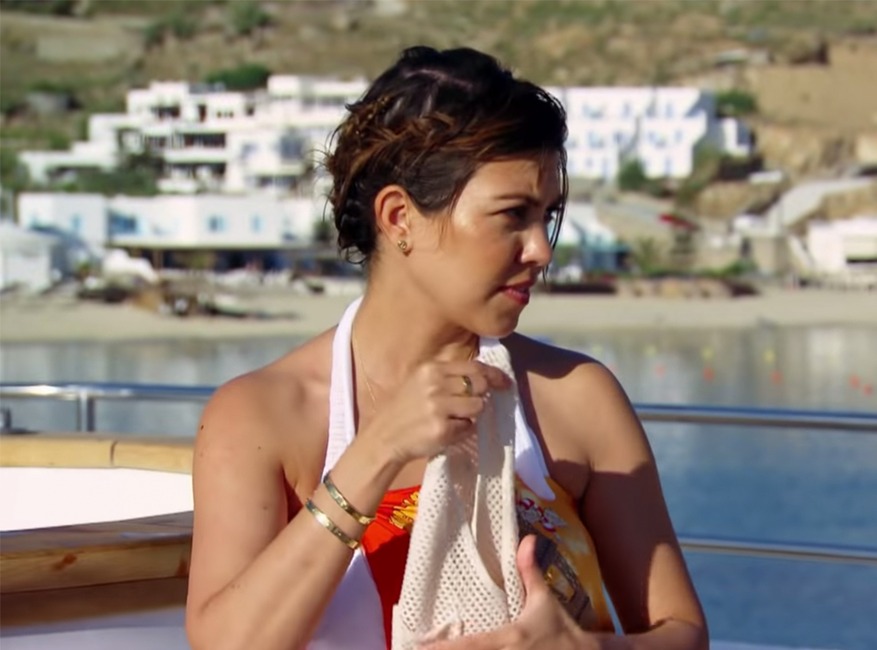 E!
Greece
The endlessly blue water and Mykonos picturesque buildings always makes Greece a great place to visit, and for the Kardashian family it was no different.
Between going horseback riding, diving into the ocean and spending time deciding what Kim should name her first baby (the family agreed that North was the perfect choice!), the vacay spot has a special place in our hearts.
Article continues below
E!
Bora Bora
Some of KUWTK's most quotable lines come from the family's trip to Bora Bora—especially Kourtney's iconic phrase, "Kim, there's people that are dying" after the KKW Beauty lost her earrings in the sea—making it one of the most memorable family trips we've seen the group take together.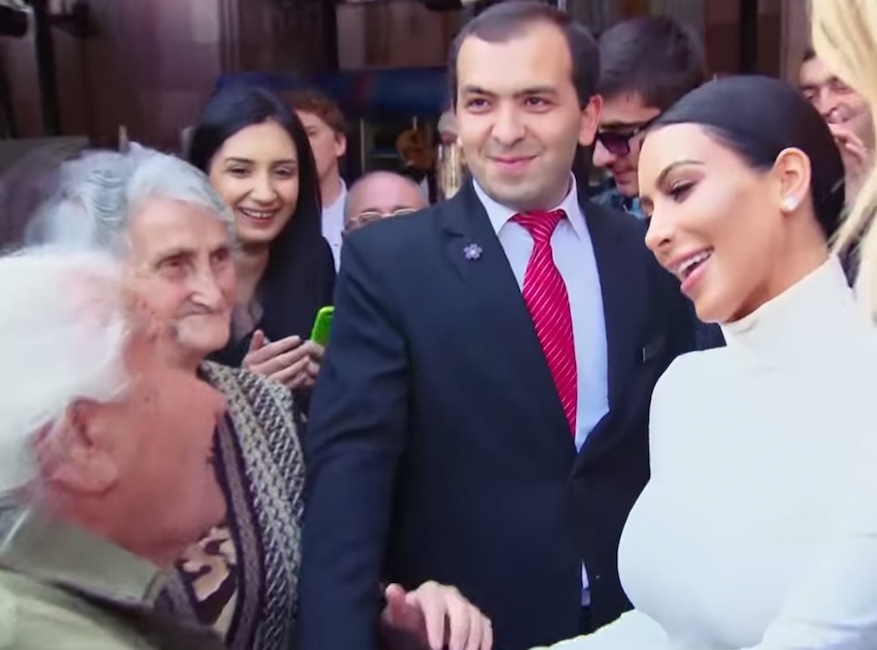 E!
Armenia
While a lot of the Kardashian's vacation spots are full of fun activities, some of them have been close to the heart as well.
Such was the case when the sisters went to Armenia to honor their heritage in 2015, even getting to meet the Prime Minister. The location meant so much to the family that Kim recently baptized Saint, Chicago and Psalm at the Etchmiadzin Cathedral in Vagharshapat this past fall.
For the latest updates on the coronavirus pandemic and for tips on how to prevent the spread of COVID-19, please visit The Center for Disease Control and Prevention at https://www.cdc.gov.
Source: Read Full Article