In 2008, Blink 182 drummer Travis Barker narrowly avoided death when his plane crashed immediately after takeoff. The incident claimed the lives of four of the six passengers, leaving Barker to pick up the pieces of his own life while still mourning the losses. Here's how the rock legend recovered from the bottom up, including learning to walk again.
Inside Travis Barker's 2008 plane crash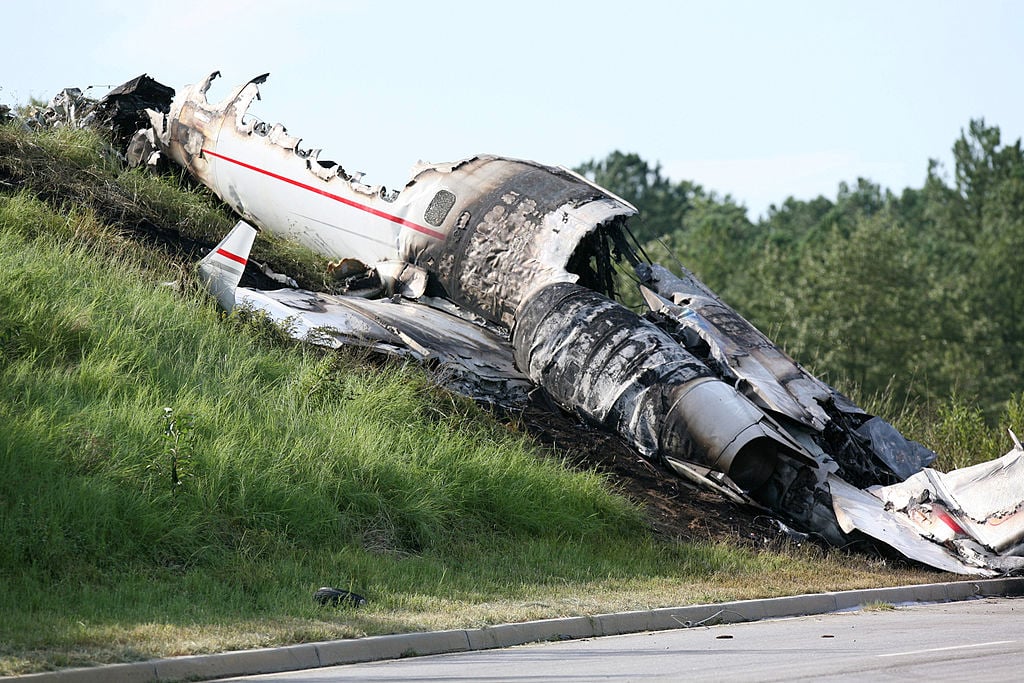 Travis Barker's life changed forever when he boarded a private Learjet 60 in South Carolina after playing a show. He was accompanied by his personal assistant, Chris "Little Chris" Baker, his security guard, Charles Still, and friend Adam "DJ AM" Goldstein, as well as a pilot and co-pilot.
The plane was headed to Van Nuys, California but they never made it. After skidding off the runway, the jet hit an embankment and burst into flames. Four of the six died, including Barker's personal assistant and security guard. The only survivors were Barker and Goldstein.
A rep for the Joseph Still Burn Center told E! News at the time that Barker and Goldstein were in "critical but stable condition."
Barker suffered third-degree burns on 65 percent of his body. And, though Goldstein helped pull Barker from the wreckage, he died a year later from a drug overdose.
Details of the crash are terrifying
Peter Knudson of the NTSB said in a press conference at the time that they were speaking to eyewitnesses at the time. One of which claimed to see, Barker and Goldstein, "basically dumped out of the airplane upon the crash, who were standing in the road on fire, hitting each other trying to put the fire out," per E! News.
"At 11:53 p.m. last night, a Lear 60, which is a twin-engine business jet, departed from Columbia Metropolitan Airport on runway 11. It overran the runway and went through a grassy, overrun area. It came in contact then with airport lights, an antenna array, through the airport perimeter fence, crossed a road and came to rest on [an embankment] on the other side of the road," Knudson added.
As far as lone survivor Barker, he's had a long road of recovery.
"I was dark," he told Men's Health about that day. "I couldn't walk down the street. If I saw a plane (in the sky), I was determined it was going to crash, and I just didn't want to see it."
After all the surgeries and skin grafts, Barker also had to contend with his Post Traumatic Stress Disorder (PTSD) and his fear of never walking or playing drums again.
Barker's long road to recovery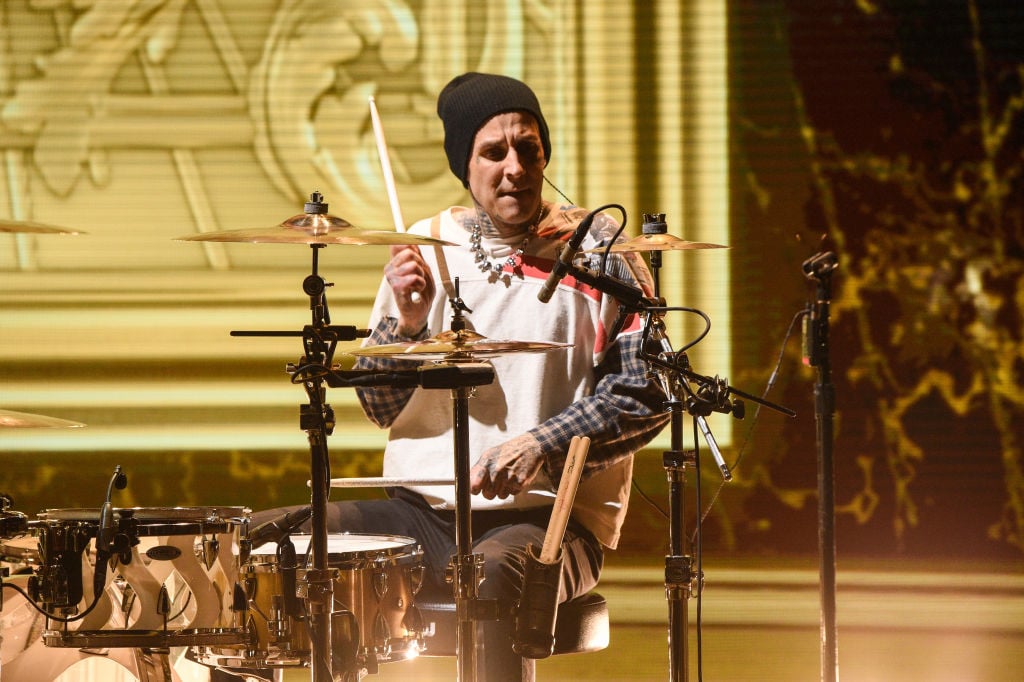 In the time since that horrific day, Barker has worked hard to regain both mental and physical strength saying his muscles atrophied while bedridden in the hospital.
"I definitely do push my body," Barker said in the same interview adding he knows that it's resilient. "I was told I wasn't going to run again because I had so many grafts on my feet, and there was even talk of me never playing the drums again."
He continued: "As soon as I could walk, I could run. As soon as I could move my hands and my hands healed, I was playing drums. And now I'm in better shape than I've ever been."
Barker's children gave him a reason to get better
He credited his children as reasons to keep going, but it hasn't been easy. Now, 13 years later, the drummer runs three to four miles a day and works out regularly along with playing drums. He overcame all the physical limitations the crash had initially taken.
"I felt closer to the experience of trying to escape, to being in an accident and being burned, trying to grab my friends from a burning plane," he said. "That haunted me for a long time. And as long as I was closer to that than this good stuff, I was always thinking about that. Now it's been so many years, it's getting easier for me. There are days where I'll wake up and never think about it."
However, Barker is cognizant of how he could've gone down a darker path.
"If I didn't have kids, I think I would have went the other direction. I mean, when I got out of the hospital I was on 21 forms of medication. The doctor said that I would be on half of them for the rest of my life. I was on 5150 [psychiatric] watch for two weeks…suicidal, crazy," he said.
"I then slowly went off my meds [because] I had my kids looking up to me and wanting me to bounce back…Just to be given a second chance, knowing my partners didn't get that. I had to make the most of my time."
How Barker lives his life to the fullest now
With that second chance, Barker changed nearly everything about the way he was living before, including "promis[ing] myself that if I ever walked again, that I would eat well and swim every day."
He added: "I've been vegan since I got out of the hospital. It's another eye-opener. It changed my life in a number of ways. I mean, I run every day now. I never ran before."
He also boxes and practices Muay Thai, along with creating his own line of CBD products under the Barker Wellness moniker.
"I had a conversation with one of my friends about how it was hard to find vegan options, and he said 'Why don't you make your own?'" Barker told GQ. "I noticed it helped my sleep a lot, and the creams were amazing for being sore."
With that, Barker also eats healthy, drinks a gallon of water a day, and makes room for romance with girlfriend Kourtney Kardashian. All in all, we're glad to see Barker giving his second chance everything he has — walking, running, drumming, living.
Source: Read Full Article