video
Former teacher who quit her job to start new career at Costco says 'everything is better'
Following her viral TikTok, a former teacher and now Costco employee Maggie Perkins joined 'Varney & Co.' to break down her decision to leave her career in education. 
Former teacher Maggie Perkins chose to uproot her 8-year-long career to work at Costco – a decision she spontaneously shared on TikTok and attracted the attention of more than 4 million people. 
Perkins told FOX Business host Stuart Varney, Wednesday, that although she had a "love" for teaching, it was "other parts of the job" that caused her to be overwhelmed and in turn, "burn out."
In her viral video, Perkins said that, as a teacher, she felt like she was simply "surviving every moment." By the time a break would arrive, she would be so exhausted that she would become physically sick. 
Now that she's a Costco cashier, she says she feels "great." 
"I mean, I just worked seven days straight [at Costco], including Christmas Eve, and I feel fine. As a teacher. It was like I was just surviving every moment. By the time I got to Christmas break, I was so exhausted that I was literally sick. So, yeah, feels pretty good to not be a teacher at this time," Perkins said in her TikTok that she posted on this past Christmas Eve. 
WORKPLACE'S NEW 'QUIET QUITTING' TREND — AND THE PITFALLS FOR TODAY'S EMPLOYEES
The former teacher cited "job creep," when additional duties are steadily assigned to you but never relieved, as a major motivator for her decision.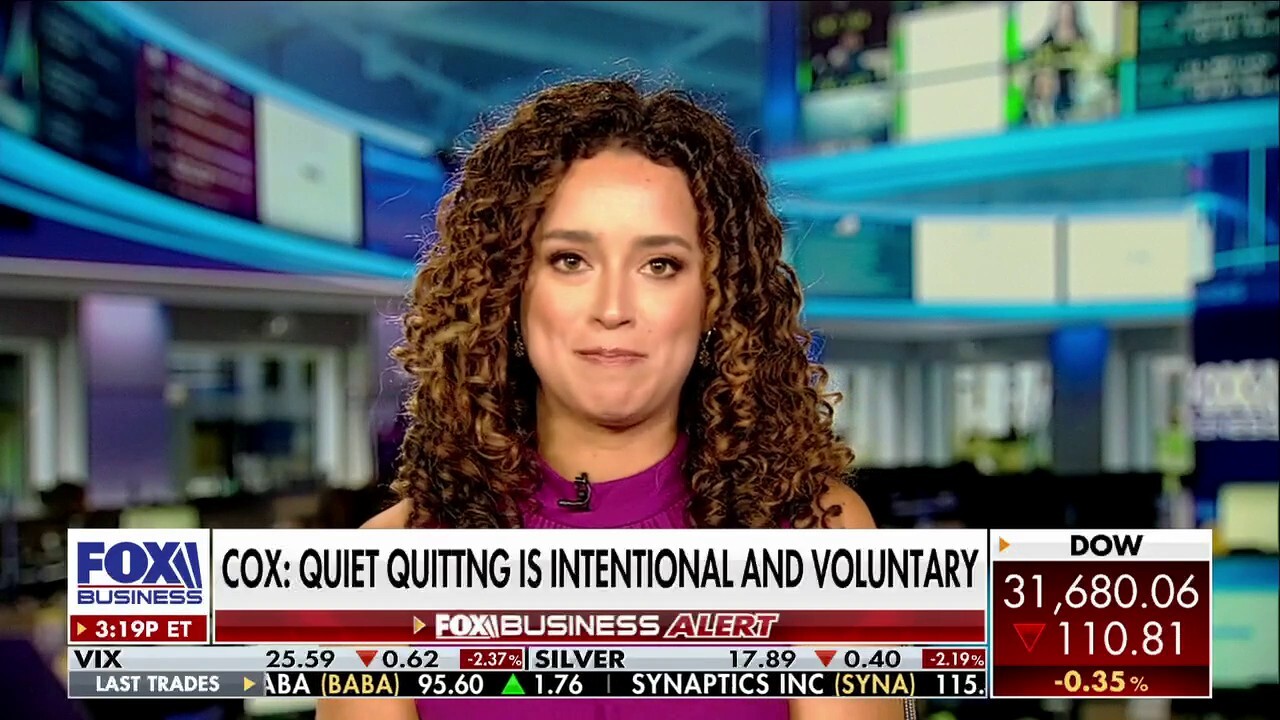 video
'Quiet quitting': Workers starting to face consequences of slacking off
FOX Business correspondent Madison Alworth discusses how the trend is impacting careers on 'The Claman Countdown.'
"There's a term called job creep, which is when additional duties are slowly assigned to you, and then those duties are never relieved from you. And over time, it causes you to be burned out from the first reason you became a teacher, which is loving the students, loving teaching. And then they, you know, remind you [to] remember your why and remember your passion," she explained on "Varney & Co."
FORGET 'QUIET QUITTING': NOW WORKERS ARE STRESSING OUT COLLEAGUES WITH 'QUIET CONSTRAINT'
"But my passion couldn't pay my bills, and my passion couldn't help me sleep at night when I was always waiting for the other shoe to drop."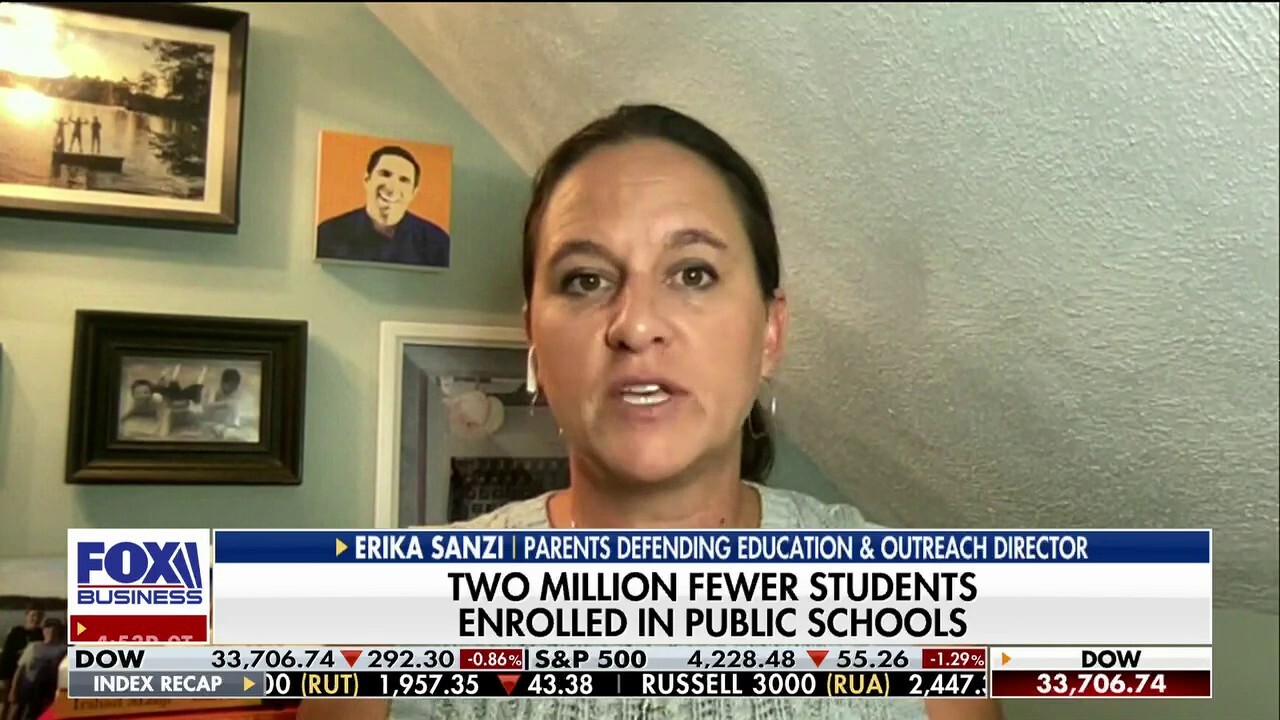 video
Former teacher on parents' role in education: 'These are understandable concerns'
Parents Defending Education director of outreach Erika Sanzi discusses the ongoing battle between teachers unions and parents on 'Fox Business Tonight.'
The 'Varney & Co.' host asked Perkins why she chose Costco, to which Perkins explained that she enjoys "everything" about the company – and that she has been a member since she was a "kid."
COSTCO CFO HINTS AT MEMBERSHIP FEE HIKE
"We grew up going to Costcos, and so I've always known that Costco employees are treated well and have a high quality of life. So when there was a new Costco being built in my town, I immediately applied. And there is [sic] more than 3000 applications for less than 300 jobs. And I was lucky enough to get one of those jobs," Perkins said.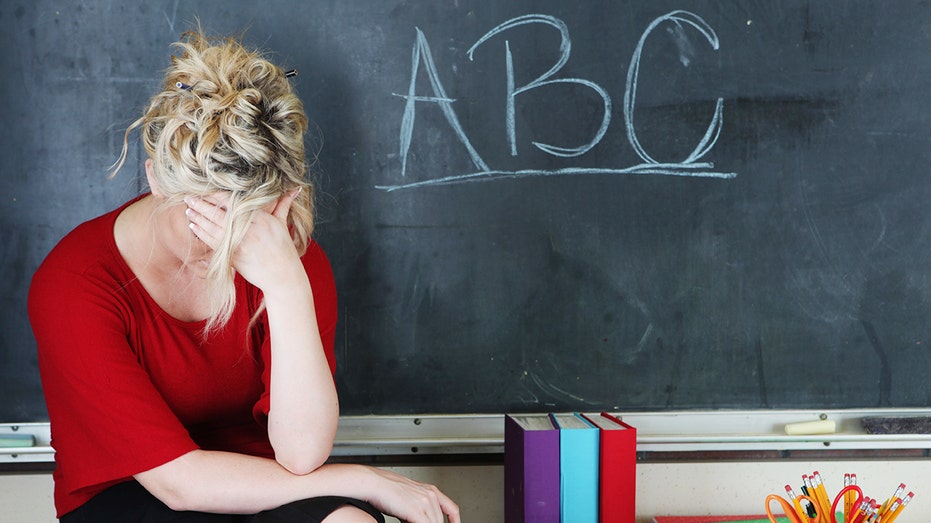 Former teacher Maggie Perkins (not shown above) shared her decision to change career paths on social media platform, TikTok. Her video went viral, and accrued over 4 million views since she posted it on Christmas Eve of 2022.  (iStock / iStock)

Varney shared with Perkins an experience he had at a Costco around the holiday season, when chaos ensued over a computer malfunction. He argued that situations of this nature could contribute to employee fatigue, but Perkins maintained that she has "not experienced burnout" while working at Costco.

"As a teacher," Perkins concluded, "I had to pivot when technology broke all the time. So I have not yet encountered a scenario at Costco that I wasn't prepared for by my career as a teacher."

CLICK HERE TO GET THE FOX NEWS APP

Source: Read Full Article