In the wake of the controversy surrounding podcast host Joe Rogan, artists including Neil Young and Joni Mitchell have removed their music from Spotify in protest. Taylor Swift previously removed her music from Spotify in 2014 before returning to the streaming platform in 2017. Because of this, some fans of Swift are wondering if the singer-songwriter will remove her music from Spotify again.
Taylor Swift removed her music from Spotify in 2014
In 2014, Swift wrote an op-ed in the Wall Street Journal about music, particularly the physical album, as an art form in the world of streaming.
In the op-ed, the singer wrote:
"There are many (many) people who predict the downfall of music sales and the irrelevancy of the album as an economic entity. I am not one of them. In my opinion, the value of an album is, and will continue to be, based on the amount of heart and soul an artist has bled into a body of work, and the financial value that artists (and their labels) place on their music when it goes out into the marketplace."
Following the release of her album 1989, Swift removed her music from Spotify in November 2014. Swift explained her decision to remove her music catalog from Spotify in an interview with Yahoo, saying:
"I'm not willing to contribute my life's work to an experiment that I don't feel fairly compensates the writers, producers, artists, and creators of this music. And I just don't agree with perpetuating the perception that music has no value and should be free."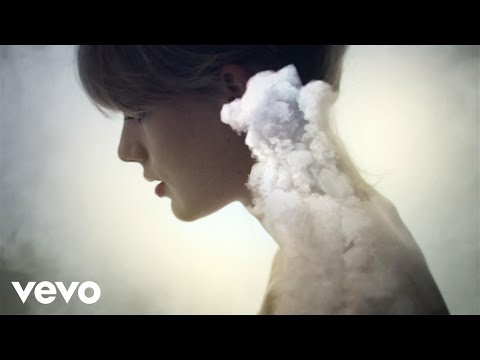 Swift also threatened to remove 1989 from Apple Music because the platform did not plan to pay artists royalties during its free three-month trial. However, Apple Music then announced that it would pay artists during the free trial because of Swift. In 2017, Swift's music returned to Spotify.
Some fans wonder if Taylor Swift will remove her music from Spotify again
After Rogan was accused of spreading misinformation about the coronavirus (COVID-19) pandemic, Spotify refused to remove his podcast, The Joe Rogan Experience. In response, Young, Mitchell, and other musicians removed their music from the streaming app.
Because of Swift's past history with Spotify, some fans of the singer began to wonder if she would address this new controversy.
One Reddit user proposed, "Tay has, in the past, proven herself to be pretty outspoken on issues important to her. And she surely doesn't seem like the type of person to endorse the kind of dangerous misinformation that Rogan is spewing on the regular… she has in the past led these artist pushback campaigns. Thoughts?"
"… I wish she could pull Lover, folklore and evermore. I canceled my Spotify account way back when the deal was announced and told them Rogan was the reason why…," one fan wrote on Reddit.
Other fans do not think the singer will remove her music
Swift is currently in the process of re-recording and releasing her first six albums as a way to reclaim her music masters. The singer-songwriter also signed a new contract with Universal Music Group in 2018. Because of this, some fans of Swift do not think the singer-songwriter is in the position to remove her music from Spotify.
"She has no leverage. She doesn't control her first 6 albums and her last few are under a contract made between UMG and Spotify since UMG is her publisher," wrote a Reddit user.
"It doesn't really affect her and she rarely speaks out on things that aren't directly affecting her," another Reddit user wrote. "She literally never even said anything about the vaccine so while I don't believe she supports Rogan views or misinformation we don't really know where she stands on the matter. She's not the activist her fans make her out to be."
Source: Read Full Article