Kyle Richards is back on The Real Housewives of Beverly Hills Season 10. The Bravo star is the last standing original cast member from the reality series that debuted in 2010. Following Lisa Vanderpump's abrupt exit, Garcelle Beauvais was introduced as a new housewife, someone Richards thought she didn't have an issue with. Everything changed when the new diamond holder started taking small digs at the Halloween actress and completely blindsiding her.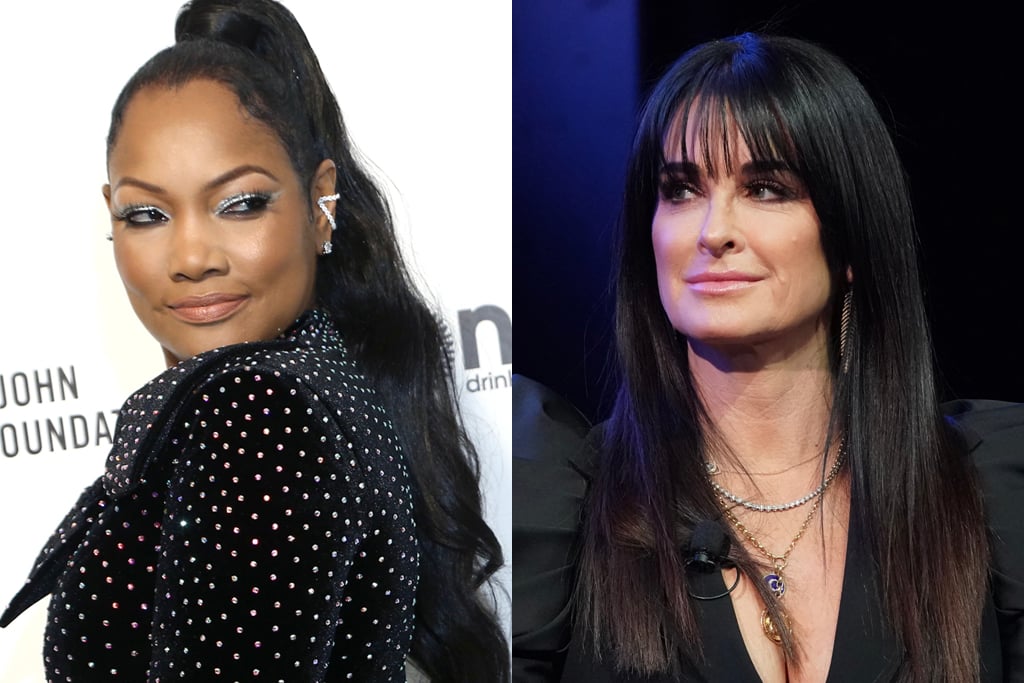 What did Garcelle Beauvais say?
Ahead of the season 10 premiere, the RHOBH cast made the press rounds promoting the show. A lot of the attention has been around Beauvais as she is one of the new members of the Housewives franchise.
One of the persistent questions to Beauvais has been how she's been able to start relationships with her co-stars. Answering that query has revealed that the Coming to America alum didn't quite connect with Richards.
"I didn't get a chance to get to know Kyle [Richards]. I think she's hilarious. But I didn't really connect with her as I have with some of the other ladies," she told E! News.
When Beauvais made her debut on Watch What Happens Live, the shade started to become more evident. During the episode, she played a game with Andy Cohen where she shared her first impressions of the RHOBH ladies.
Things started off light-hearted when Beauvais revealed Richards was "surprisingly" the one that made her laugh the most. However, everything turned a little dark after that when she said Richards was also the "least welcoming" and had the "biggest ego." To add the cherry on top, Beauvais also said Richards would be the housewife she would "least want to be quarantined with."
Kyle Richards was taken by surprise
Richards was watching Beauvais at home when she heard what she had to say on WWHL. The Bravo star is now reacting saying that she was blindsided by Beauvais' sentiments about her.
"We got along the entire season and then to see her go on Watch What Happens Live," Richards said on Reality Checked SiriusXM show. "She was nice all season. I thought she was a great addition… now I got my feelings hurt, which I should not do that, you're a housewife you've got to be tough. It doesn't even make sense to me, it doesn't even ring true to me that she thinks that."
Richards was hurt by what Beauvais has said about her and doesn't understand how her attitude changed from filming the show until now.
"My husband said, 'Why is she saying that? You never had an issue with her. I thought you got along,'" Richards added. "If I think and feel something, I'll say it and you'll see it throughout the season. So when I see Housewives come in and then they go on interviews… just be consistent."
Later on, in the show, Richards said that she had been in contact with the RHOBH ladies and had shared messages with Beauvais.
"Shots fired, done, I'll see you at the reunion," Richards said about cutting contact with Beauvais.
The Real Housewives of Beverly Hills airs Wednesday nights at 9 p.m. on Bravo.
Source: Read Full Article