Ever since the Verzuz music series kicked off between Swizz Beatz and Timbaland, fans have seen battles between a number of their favorite artists and producers.
Many of them, such as Babyface and Teddy Riley, are legends in the industry. May 9 will see sister-friends Erykah Badu and Jill Scott play their own hits for Verzuz, marking the first one featuring women.
But during the past few weeks of these battles, fans and artists alike have been wishing for their own hypothetical matchups, and not all of them are getting the thumbs up.
Recently, Khia took to social media and suggested she and rapper Trina go head-to-head. Trina gave it an emphatic "No!"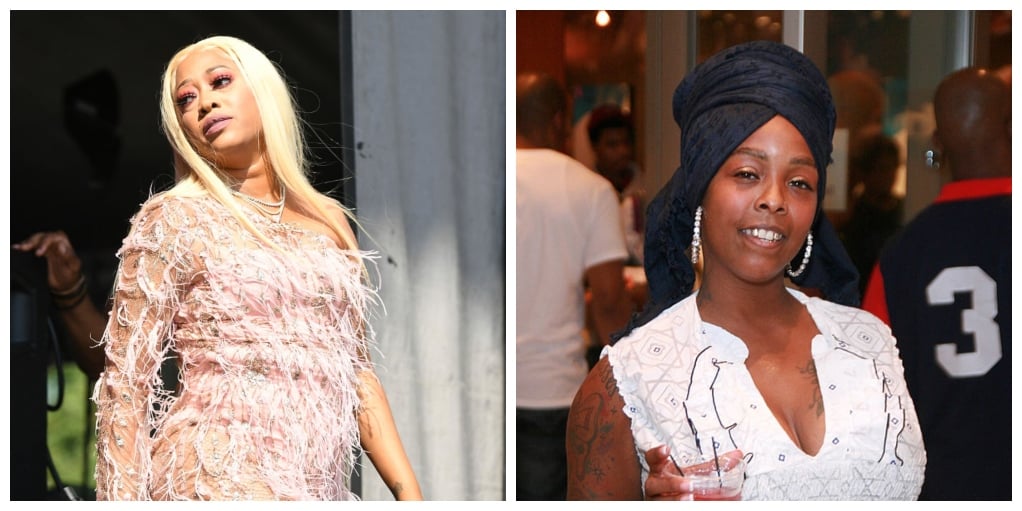 What Khia said about a Trina battle
In a now viral clip, one of Khia's fans explained what a Verzuz battle is to over the phone, and she laughs and wonders aloud who she should go up against. The caller spits out rapper's Trina's name, and Khia rolls with it, challenging her to a musical duel.
"You want to have a hit battle, b****? I've got 285 hits toput on you're a**!"
Both Khia and Trina hail from the Florida music scene, but Khia has a history of roasting the Miami emcee that goes back years. With that in mind, this wouldn't be a friendly celebration at all.
Responses to Khia were fast and furious
People were divided about Khia's declaration, and many sided with Trina while questioning the amount of hits Khia has in her discography.
She's mostly known for "My Neck, My Back" and appearing on VH1's Miss Rap Supreme, but fans who defended her point out that she has an extensive track list with club bangers that could rival Trina's.
Many others were not on board and dragged Khia for comparing her catalogue to Trina's work. Twitter users joked that Khia only had one hit and the battle would be over before it started. Most wanted to know about her 285 songs and laughed off the idea that she could beat Trina.
One person wrote, "There's a difference between 285 hits and plays, Miss Mamas." Another added, "She made 285 songs?!" These cracks are still the prevailing commentary.
Based on the history between the two women, some said they want to see them square up only because it would turn into a messy verbal brawl. They don't like each other at all. Trina has her own thoughts on the idea.
Trina is not interested in a Khia face-off
Aware of Khia's proposal, Trina took a few seconds to sound off on what Khia said in the clip and what fans think. She is not happy that there's even a discussion.
During an appearance on Miami's 99Jamz radio station, Trina made it clear the very notion of someone who's not on her level career-wise is beneath her. Catch it.
I'm not stepping off my throne to address no bum, no chicks that are beneath me, and nobody that has not worked as hard as I worked for anything. So when you girls—or whatever you want to be—are calling my name, you wanna battle, you wanna do all of this, first of all, make sure you have 10 hits.
With those shots fired, it is clear that there will never bea Verzuz battle with Trina and Khia. Khia has not responded to Trina or the backlash.
Source: Read Full Article