Prince Harry and Meghan, Duchess of Sussex are settling in their new Los Angeles-area home, and staying relatively under the radar, aside from being spotted out delivering meals to local families. Although some of their plans might have been sidelined due to the effects of COVID-19, there's no doubt that the formerly royal couple is looking ahead to their next steps. According to a source close to Meghan, their plans for the future could include a brand-new sibling for Baby Archie Harrison. 
Archie Harrison is being given a private upbringing
In May 2019, Meghan and Prince Harry welcomed their son, Archie Harrison. From the very beginning, the couple made it clear that they would be raising their son on their own terms and had no intention of following the strict rules that govern the lives of many royal children. Archie's baptism was kept private, and the names of his godparents have never been revealed to the public.
Prince Harry and Meghan have released very few photos of their son, and he has only been spotted in public on a rare handful of occasions. It is evident that Prince Harry and Meghan believe that Archie should be allowed to choose the life that he wants and that they don't want to pressure him into any particular path, despite the fact that he was born into a high-profile situation. 
How many kids does Prince Harry want?
At the beginning of their relationship, many fans speculated that Prince Harry and Meghan would have a large family. After all, they met as mature adults, and neither of them had truly found happiness in love before.
It wasn't long after their May 2018 wedding when the two announced that they were expecting their son, much to the delight of fans all over the world.
Still, after the birth of Archie Harrison, Prince Harry made a rather public statement regarding plans for future children. In an interview with Jane Goodall, a close personal friend of the couple, he revealed that he and Meghan want two children "maximum" to avoid negative consequences for the planet.
Prince Harry received some backlash for his remarks, and some regarded it as a slight to his older brother Prince William — the future monarch and his wife, Kate, Duchess of Cambridge share three young children. 
Could Meghan Markle be announcing a pregnancy soon?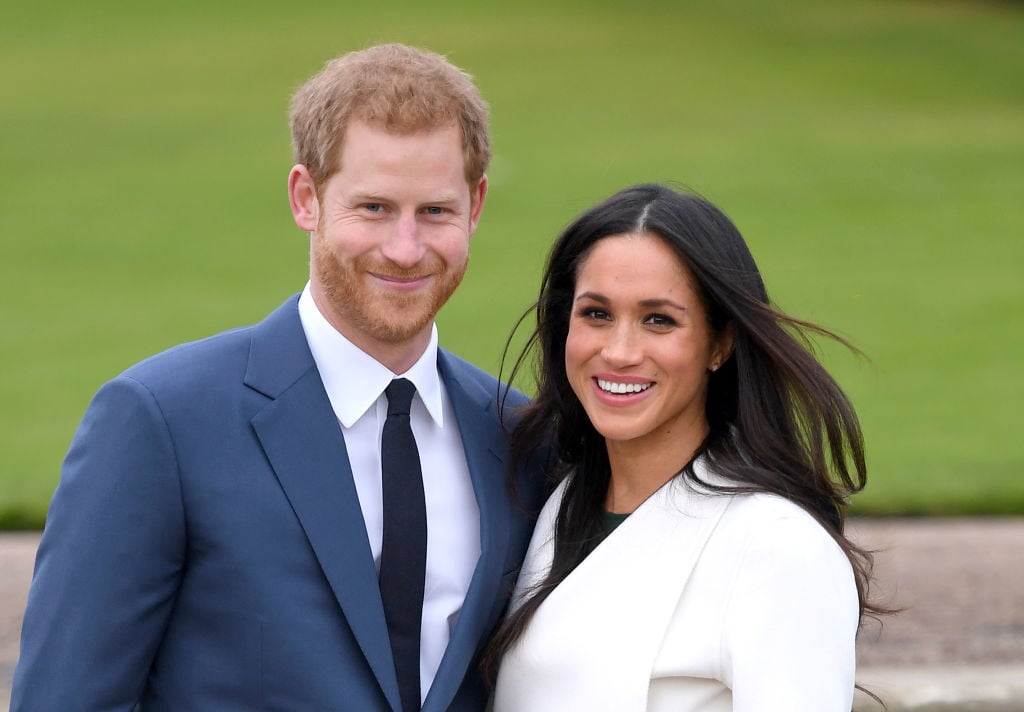 There could be other reasons why the couple wants a maximum of two children. For one thing, Meghan is currently thirty-eight years old and is considered to be of advanced maternal age. The older a woman is when she gets pregnant, the more prone she is to complications during pregnancy. In spite of the fact that Markle follows a healthy lifestyle, she could still experience issues. Therefore, if they do want to give Archie a sibling, it would benefit them to do it sooner, rather than later.
According to a recent interview, a source close to Meghan claims the duchess has joked that Archie needs "a pint-size little buddy other than the dogs." The source also states that Archie Harrison is a happy baby and loves playing with his parents.
While Meghan's reported words indicate that she and Prince Harry are at least toying with the idea of having another baby, other reports claim that the two aren't in a rush at all, and are allowing themselves plenty of time to settle into their new life. It seems as though the couple will tackle the next phase of their lives with precision and care. 
Source: Read Full Article