video
GOP-led House will investigate Biden's 'botched' Afghanistan withdrawal: Nicole Malliotakis
Rep. Nicole Malliotakis, R-N.Y., joins 'The Evening Edit' to discuss Kevin McCarthy's bid for House speaker and President Biden's Afghanistan withdrawal.
A Washington state native devil dog has whipped up his own secret sauce for life and happiness after combat.
Lonzo Tackett fought in Iraq and Afghanistan with the United States Marine Corps. 
He now pairs slow-smoked barbecue with local craft beer at Time Travelers Brewing in Estacada, Oregon, about 30 miles southeast of Portland.
He and his partners, including fiancé Rebecca Mantei, introduced their concept on New Year's Day, after taking over the former Fearless Brewing. 
BEER CUSTOMERS REMAIN LOYAL DESPITE RISING PRICES, EXPERT SAYS
"If there's an American dream for me, it's this," said Tackett, who served in the Corps from 2006 to 2011. 
"I'm able to be creative doing the things I love."
Tackett has been an avid amateur barbecue enthusiast for the past decade. He introduced a menu of beer-infused slow-smoked meats to savor alongside hand-crafted suds.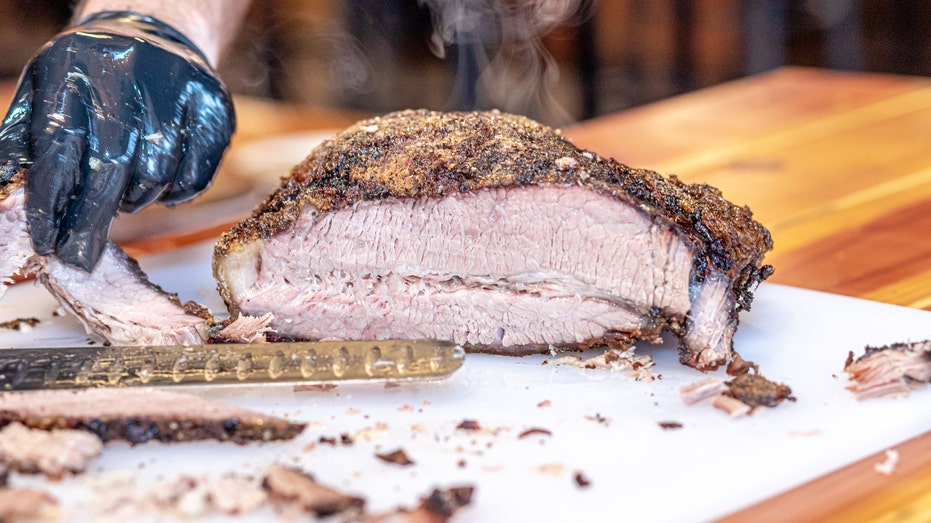 Pitmaster, Time Travelers Brewing owner and Marine Corps veteran Lonzo Tackett of Oregon infuses his brisket with India pale ale before smoking it for up to 20 hours.  (Time Travelers Brewing/Velocity Shots / Fox News)

His menu includes espresso dry-rubbed pulled pork injected with oatmeal stout; IPA-infused brisket smoked 20 hours; and a flavor-bomb chicken smashburger of ground thigh meat and bacon.

Tackett's passion for barbecue has helped him bond with his brothers and fellow barbecue enthusiasts, Luke and Caleb, and heal from the scars of combat.

Tackett's brother in arms, Navy corpsman Benjamin Castiglione, was killed in front of him by an IED in Afghanistan on Sept. 3, 2009.

One of Tackett's brothers in arms, Navy corpsman Benjamin Castiglione, was killed in front of him by an IED in Afghanistan on Sept. 3, 2009.

"I was the one who called the helicopter," said Tackett, who audibly exhaled and lowered his voice in an interview with FOX Business as he recounted the death of the sailor he called "my best friend." 

"I won't say how he died. He was killed instantly. That's all I can say." 

MEET THE AMERICAN WHO FIRST COMMANDED THE MARINES: REVOLUTIONARY WAR HERO SAMUEL NICHOLAS

Tackett served two tours in Iraq in 2006 and 2007 with Delta Company, Second Light Armored Reconnaissance Battalion of the 2nd Marine Division.

His unit took the Iraqi city of Rawa on the Euphrates River — a "very kinetic" situation, he called it.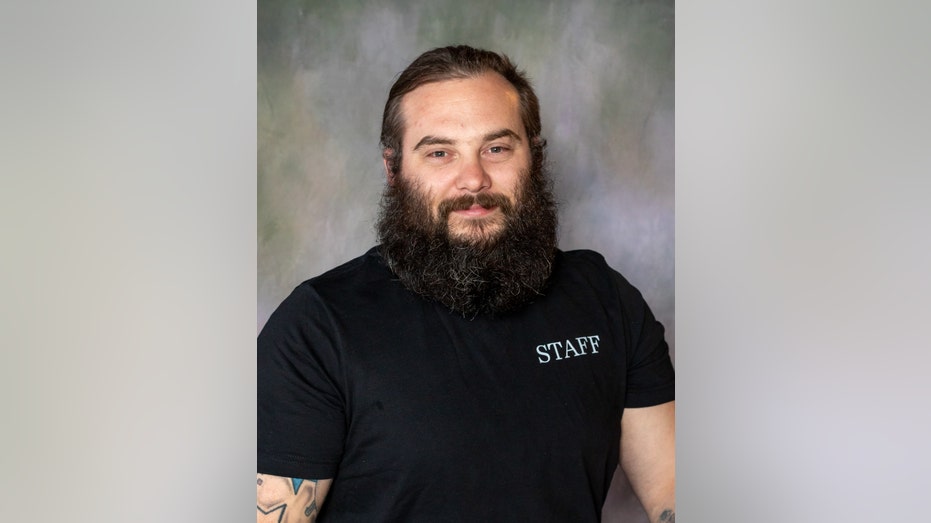 Lonzo Tackett served in the U.S. Marine Corps from 2006 to 2011, fighting in both Iraq and Afghanistan. He opened Time Travelers Brewing in Estacada, Oregon, in January 2023.  (Time Travelers Brewing/Velocity Shots / Fox News)

"There were a lot of pop shots, indirect fire. My building was lit up a few times — there were two suicide bombers. It was crazy."

His unit then "spearheaded" the invasion of southern Afghanistan in 2009, where Castiglione was killed. 

Corpsman 3rd class Castiglione, of Howell, Michigan, was just 21 years old. 

Michigan Gov. Jennifer Granholm, now the U.S. Secretary of Energy, ordered flags in the state flown at half-mast in honor of Castiglione.

Marines such as Tackett "meant the world to him," his mother, Carrie Castiglione, told the Associated Press at the time. 

"I talked to him before he went to Iraq about preparing himself for losing one if he had to. He said, 'Mom, I'm bringing all of those guys back home." 

Tackett honors Castiglione with a tattoo bearing his buddy's name and a corpsman caduceus, along with a new beer. 

"If there's an American dream for me, it's this." — Lonzo Tackett to FOX Business

The logo for Valkyrie Pale Ale features the body of a serviceman in combat gear being carried away by a winged goddess who, according to Norse mythology, guides the souls of the dead to Valhalla. 

Tackett returned to the civilian world battling the memories of the loss of his friend and other mental stresses of combat.

He began to build a life and a family in his hometown of Westport, Washington, a fishing community on the Pacific Ocean.  

He found a good job in the local water department working for his former high school football and wrestling coach Kevin Goodrich.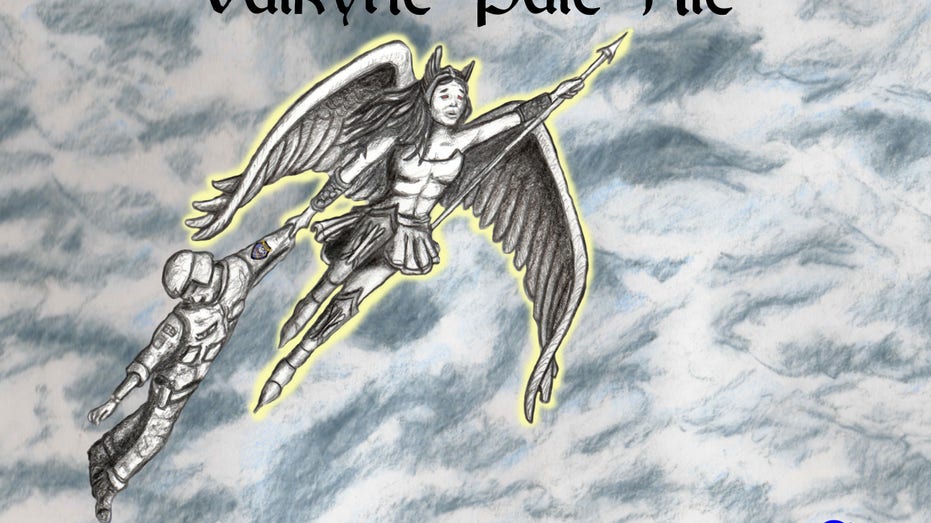 Valkyrie Pale Ale, from Time Travelers Brewing in Oregon, is dedicated to owner and Marine veteran Lonzo Tackett's fallen comrade, Benjamin Castiglione. The Navy corpsman, serving alongside Tackett, was killed in Afghanistan on Sept. 3, 2009.  (Time Travelers Brewing / Fox News)

"He was my coach, my boss, my landlord, my mentor," said Tackett. 

"He always pushed me and my friends to work as hard as we could. That's one reason I wanted to join the Marine Corps. They always get the toughest assignments, the toughest battles. I always thought it took somebody special to be a Marine."

Tackett's fiancé and future in-laws encouraged him to pursue his dreams when he learned that Fearless Brewing, one of his local favorite beer makers, was up for sale. 

CLICK HERE TO READ MORE ON FOX BUSINESS

"I said, 'Let's do it.' I sold my house. Quit my job in Westport and moved the whole family down here to Estacada. We're all in it."

"You can chase your dream. I did. I'm doing it right now."

Time Traveler Strong Scotch Ale lives up to its name, with a muscular 9.2% alcohol by volume, but drinks much cleaner. 

It's dark with caramel notes in the tradition of hearty Scotch ale.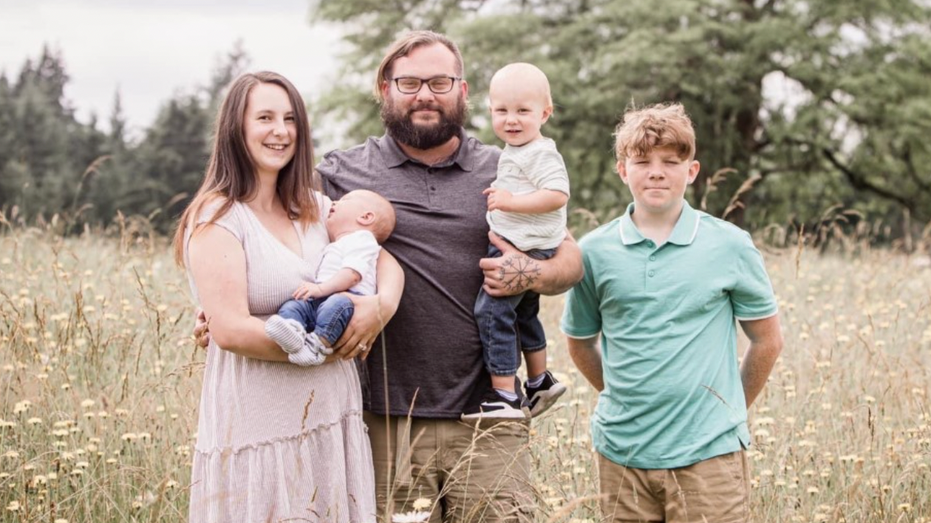 Marine Corps veteran Lonzo Tackett and his fiancé Rebecca Mantei, with their children. Tackett, a Marine combat veteran, Mantei and partners opened Fearless Brewing in Estacada, Oregon, in January 2023.  (Time Travelers Brewing/Velocity Shots / Fox News)

Estacada Light is a clean, crisp American light lager that balances its sweet corn profile with a hint of floral hop aroma. 

Stonehenge IPA gets its name from the ancient British landmark, yet its flavor profile is all American. 

Its grapefruit nose is distinctly in the Pacific Northwest beer-making tradition, flavored by nouveau American hop varieties Citra and Mosaic, grown in the Yakima Valley of Washington state.

GET FOX BUSINESS ON THE GO BY CLICKING HERE

"I hope this brewery might be a beacon for others, that you don't have to live that 9 to 5 job," said Tackett. 

"You can chase your dream. I did. I'm doing it right now."

Source: Read Full Article