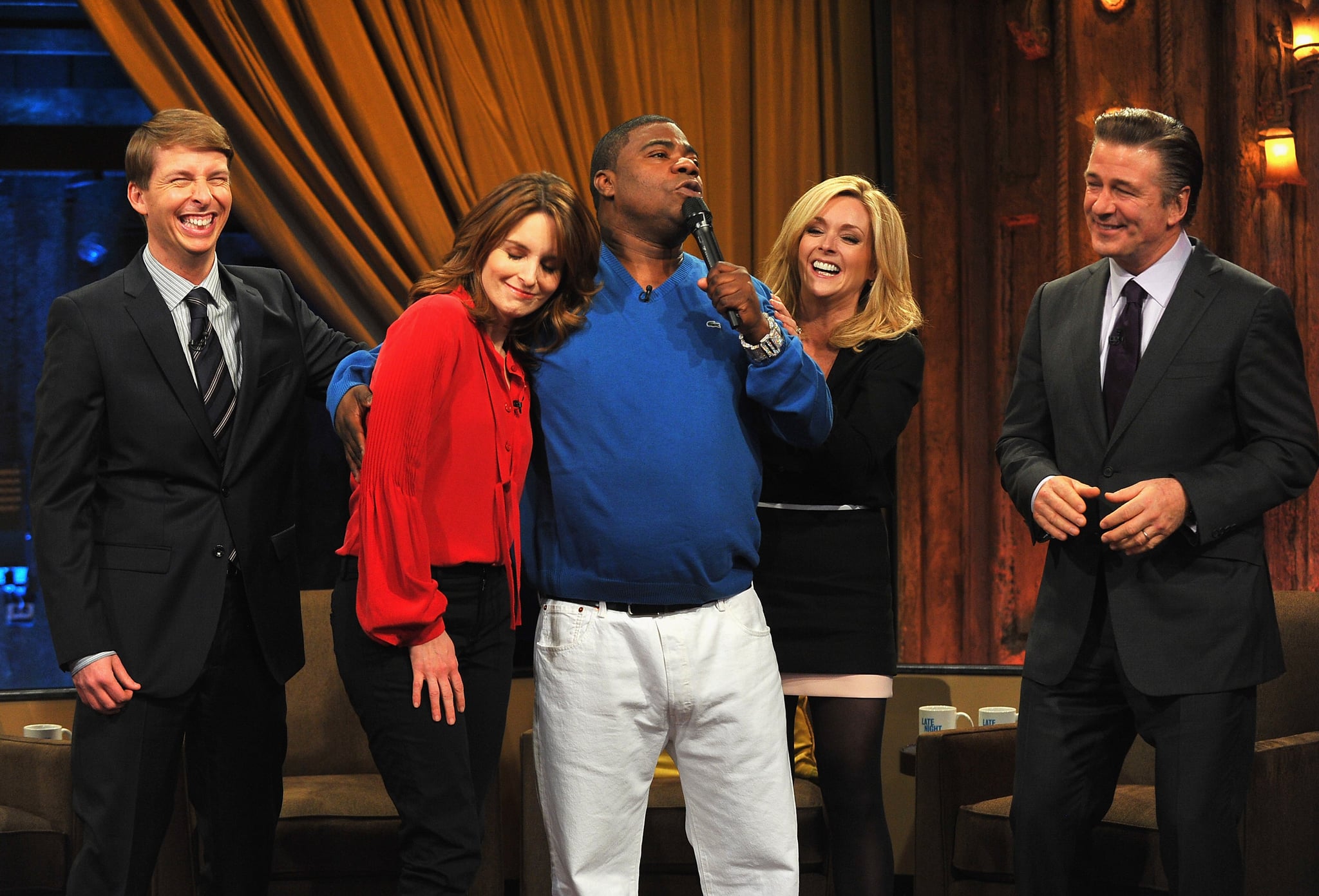 After the success of the Parks and Recreation special on April 30, NBC announced that there would be an hour-long 30 Rock special airing on July 16 at 8 p.m. Yes, all your favorites — including Tina Fey (Liz Lemon), Alec Baldwin (Jack Donaghy), Tracy Morgan (Tracy Jordan), Jane Krakowski (Jenna Maroney), Jack McBrayer (Kenneth Parcell), and maybe a few more — will be returning because, as Kenneth the Page would put it, "there are only two things [they] love in this world, television and everyone."
Unlike the Parks and Recreation special, which focused solely on the cast of the show, the 30 Rock special will also include stars from other NBCUniversal shows, which means we're in for one hell of a crossover episode. A special centered on bringing "together video, advertising, and humor" is right up 30 Rock's alley as the series has always been known for ridiculous product placement and less-than-subtle nods to sponsors. While we won't know for sure how the episode is going to work until it airs, here are just 15 things we imagine will happen:
Liz spends a portion of the episode "working on her night cheese."
Jenna breaks out into song or threatens to "slip a nip."
Tracy hides out in Africa, only for everyone to realize he's really in New York.
Kenneth appears in puppet form.
Jack has a breakdown, because he is not handling being alone well.
Angie Jordan announces that her second single, "My Second Single Is Dropping," is dropping.
Cerie is too busy looking at her nails to unmute.
Frank Rossitano changes hats the whole time, likely to other NBC shows.
Pete Hornberger tiredly yells at his kids the whole time.
Drew Baird has trouble working his laptop with his hook hands.
Danny Baker shows up late, because no one told him what was happening.
Chris Chros spends most of his time with a hot dog, before pulling out a guitar.
There's a throwback to some of 30 Rock's best fake shows like MILF Island or B*tch Hunter.
After getting promoted to President of NBC, Kenneth announces he's happier as a page and is stepping down.
Liz and Jack do everything they can to include every new show on the NBCUniversal docket before asking, "Can we have our money now?"
We can't wait to be reunited with the 30 Rock crew on July 16. In the meantime, here's footage of us waiting for the episode.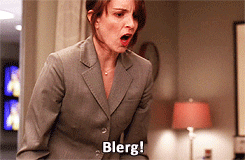 Image Source: NBC via Giphy
Source: Read Full Article