Taking place on June 26 and June 27, NTWRK is launching the first-ever virtual edition of Sneaker Con on the NTWRK app. To bring the world's premier sneaker festival to life, NTWRK has invited comedian Hasan Minhaj and designer Nick Diamond to host the event. The two-day festival will celebrate all things footwear-related and the culture behind the sneakerhead community with not-to-miss drops and entertaining programming.
In addition to the notable hosts, Sneaker Con will also include special guests like PJ Tucker, who some fans consider the NBA's sneaker king, and performances by Lil Yachty and A-Trak. The lineup will also feature other top talent for programming like a discussion between Nick Diamond and MAYOR that connects the realms of streetwear, sneakers and design. Sponsored by KYX World, Sneaker Con will also host debates between celebrities and tastemakers over the hottest sneakers of the year and crown the "Grailed Drop" of 2021.
The exclusive releases at Sneaker Con will include a selection of the hottest shoes in the resale market, which will be available at original market price, as well as art pieces and apparel. Under the Project Blitz Reseller segment, fans can shop a collection curated by Croatian Style, Yeezy Busta and Dre himself, which will include very rare items. Prints from artists like Psychrome, who's behind Sneaker Con's aesthetic, and Mimi Yoon, a Los Angeles-based talent, will also be up for purchase during the virtual festival. Other footwear-related artist objects include a limited-edition Dan Life "Frosted Sculpture 3," a crystal resin sculpture of an AJ1 and a customized "Error Force 1" by Dexter the Creator. An apparel assortment with sneaker-themed illustrations from Microsoft Surface and Sophia Chang and an exclusive series of collectible skate decks from Microsoft and Mr. Flower Fantastic will also be up for grabs. Inspired by the creative power of the Microsoft Surface, Chang's merchandise capsule includes a hoodie, sweatpants, bucket hat and more.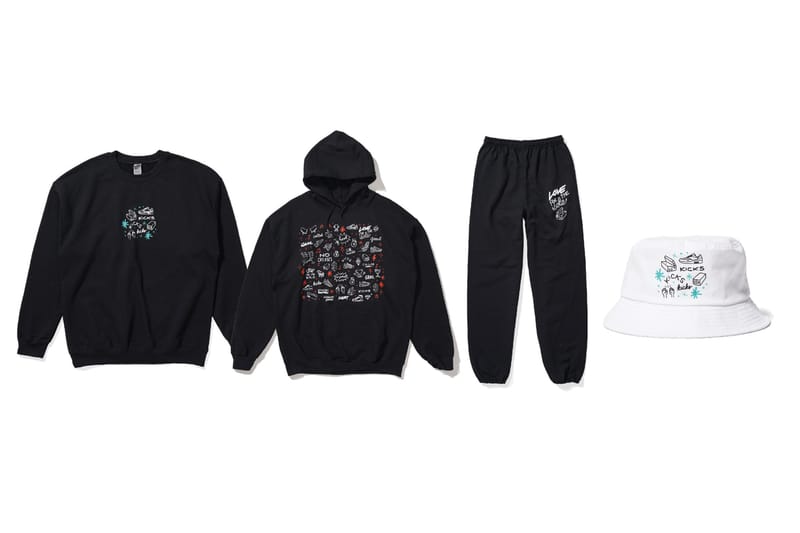 NTWRK's Sneaker Con will offer fans drawings for extremely covetable prizes, like the entire collection from "THE TEN" collaboration from Off-White™ and Nike. Other giveaways include a limited-edition Air Force One that's been customized as a SneakerSkate by TikTok and SneakerMechanic, which ten lucky winners will walk — or rather roll — away with. NTWRK is also teaming up with VANS to give away a one-of-one custom Vans EVDNT Waffle Sneaker during its panel discussion.Tune into the virtual edition of Sneaker Con on June 26 and 27 by downloading the NTWRK app. More information about the sneakers that will be up for buying, selling and trading at Sneaker Con can be found by following the brand on Instagram.
Source: Read Full Article