Quarantine has the world spending more time at home doing traditional activities to pass the time. From catching up on favorite shows or movies via a streaming service – to listening to old school music, many are enjoying their new normal. One activity that's been on the rise as a result of restaurants and local grills being temporarily shutdown is cooking.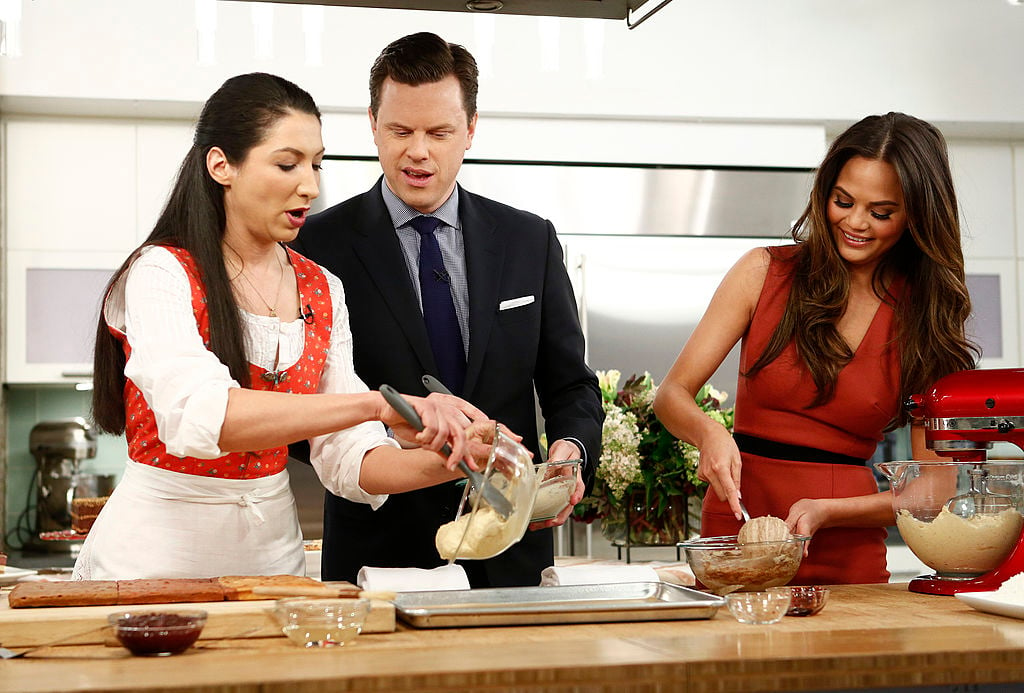 While YouTube and Facebook provides great recipe videos, some of the most popular celebrities have created guides in the form of a cookbook that is worth the try if you're looking to cook like a star. Here are four top-selling celebrity recipe books to delve into while quarantined. 
Chrissy Teigen
Teigen is loved for throwing fun shade on Twitter and being a hip mom and wife, but she's also a good homemaker. Her two cookbooks, Recipes For All The Foods You Want To Eat and Craving For More, share her cultural recipes mixed with traditional American favorites.
She has everything from a simple Jalapeno grilled cheese sandwich to a gourmet pasta dish with scallops and linguine noddles with flavorful seasonings. 
She's also a lover of desserts, never missing out on chocolate, popcorn, or ice cream. Diets are not something she lives by. Instead, Teigen insists that it's all about balance.
She's known for sharing her work in the kitchen on Instagram, incorporating cooking into activity time with her family.
Tia Mowry
Mowry's love of cooking grew as she healed herself from reproductive issues with the help of a nutritionist. After dealing with endometriosis, she became a guru in the kitchen, coming up with good but healthy meals for her and her family to enjoy along the way. She poured what she learned in her 2017 cookbook, Whole New You.
Mowry's cookbook includes everything from a healthier way to fry chicken to gluten-free desserts. She also encourages a hearty and well-balanced diet, living by the mantra of breakfast is the most important meal of the day.
Mowry also has her own cooking show, Tia Mowry At Home, and shares her recipes and cooking tips on her YouTube channel, Tia Mowry's Quick Fix.
Patti LaBelle
After the craze of LaBelle's sweet potato pie, courtesy of YouTube sensation turned influencer James Wright, LaBelle's ready to eat desserts flew off the shelves at Walmart stores across the country. She later expanded to frozen dinners, including her famous five-cheese macaroni and a Chinese food line. But before LaBelle began creating quick meals for sale, she was giving fans her personal recipes.
A diabetic, LaBelle has learned to adjust her love of soul food mixed with healthier ingredients. She encourages all to enjoy soul food without ingredients that can lead to illness.
She's released four cookbooks: Recipes to Sing About, Lite Cuisine, Recipes for the Good Life, and Soulful Sweets to Sing About.
LaBelle talked about her love of cooking with the Huffington Post in 2016, explaining that she believes food equals unity.
"I do believe most of us love the same food, especially if it's quality food," she said. "So we sit around a table and talk about how great it is, and after I cook if they don't tell me that it's awesome then I'mma have to pimp slap them. You better say you love it [laughs].
She also has shared her recipes live on her hit show Patti LaBelle's Place. 
Laila Ali
Ali is a champion both in the ring and in the kitchen and expanded her empire by transitioning into lifestyle and wellness with a focus on healthy eating. She released her first cookbook, Food For Life, in 2018. 
Her debut into the mainstream cookbook industry includes over 100 recipes, with a focus on clean and primarily organic ingredients to achieve tasty meals. One of her fan favorites is her zesty gumbo.
She's showed off her cooking skills on the Food Network's Chopped and hosts her own show on the OWN Network, Home Made Simple, where she helps families overcome lifestyle challenges.
For Ali, less is more and she likes to cook hearty meals quickly. With the help of kitchen appliances like Food Processors and Pressure Cookers, she's able to do so. Despite being on the healthier side, Ali insists that healthy food can be good, telling Better Nutrition in 2016, "Nutrition is king, but flavor is queen."
Ali now has a line of spices for purchase. 
Source: Read Full Article