During Wednesday's "Vanderpump Rules" reunion, Scheana Shay claimed she heard that Tom Sandoval told Raquel Leviss he and Ariana Madix were in an open relationship, thus freeing Raquel of any responsibility in their months-long affair — but Ariana isn't having it.
A theory floated by Scheana Shay in the first part of Bravo's explosive three-part "Vanderpump Rules" reunion special may have given Raquel Leviss a potential out in culpability for her part in the cheating scandal that rocked the show.
Ariana Madix, however, isn't here for any of that nonsense. Some fans quickly latched onto it, though, after Scheana claimed that she'd heard Tom Sandoval had told Raquel that after nine years, he and Ariana were not in an exclusive relationship.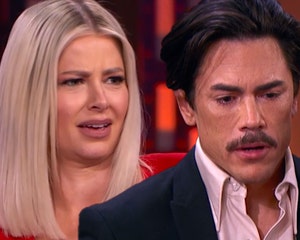 Vanderpump Rules Reunion: Every Bombshell Moment from Part One, Tom and Ariana Sit-Downs
Fan quickly decided that it's at least possible Tom tricked Raquel into thinking he was enjoying an open relationship with Ariana, meaning he was free to engage in a sexual and possibly even an emotional relationship with Raquel with Ariana's complete blessing.
Even if Ariana was unaware of it, she would've okayed him having side relationships in an "open" arrangement. One fan latched onto the details that Tom was taking Raquel on vacations, and even to meet his parents in St. Louis, as possible evidence of this version of events.
"Could it be that he manipulated Raquel the same way that Ariana has claimed he manipulated her for years," the fan wrote in response to a Page Six Instagram post about the theory, per Us Weekly. "I mean why wouldn't Raquel believe him if that's what he told her?"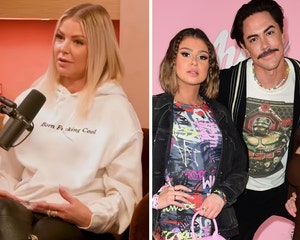 Ariana Madix Spills on Tom Sandoval's Other Alleged Affairs, Raquel FaceTime Sex Video & Billie Lee Rumors
Ariana herself shut the theory down most directly, commenting to the fan on the post itself. "Just to clarify — she didn't BELIEVE that," Ariana wrote. "She told someone that he told her that. There are missing major chunks here which is totally understandable. They can't fit every piece of context into the show."
In Peacock's uncensored and slightly extended version of the reunion kickoff, Tom himself denied having ever told Raquel that he and Ariana were non-exclusive.
"What are you talking about? That is bulls—," Tom shouted at Scheana when she made the comment. "I did not say that. She did not repeat that."
Thanks to her restraining order against Scheana at the time — Raquel most of the episode watching the reunion being filmed from a TV screen inside a trailer 100 feet away and did not respond. She and Scheana will swap places for Part 2 this Wednesday.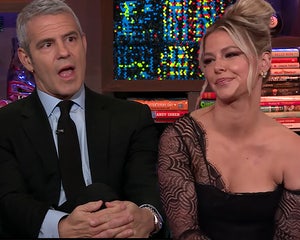 Ariana Madix Unleashes in First Post-Scandoval Interview: 'Miami Girl,' Schwartz, Epic Shade and More
Andy Cohen floated his own theory as to why Raquel started hooking up with her best friend's boyfriend. "[Raquel] was barely on the show," Andy said on the "Chicks in the Office" podcast earlier this month.
Maybe two seasons ago or more, she was having a puppy party," Andy began, referencing the Season 7 episode. "That was her first kind of event that she was having on the show. She was very upset 'cause none of the girls wanted to come. They're like, 'We're not coming to your f-ing puppy party.'"
Raquel first appeared on the show as James Kennedy's girlfriend on Season 5 back in 2016. She had a recurring role until Season 8, before becoming a main cast member of the Bravo series in Season 9.
Production in Season 10 began in July 2022, with Andy pointing out to "Chicks in the Office" podcast hosts Maria "Ria" Ciuffo and Francesca "Fran" Mariano that last year Raquel "somehow got the attention" of two principles of the show, Sandoval and Tom Schwartz.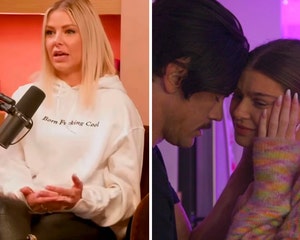 Ariana Madix Reacts to Tom & Raquel's 'I Love You' Scene, Suicide Claims from Vanderpump Rules
He added that in addition to the two Toms, she became entwined in the girls' group, including Scheana, Katie Maloney, Lala Kent, and of course, Ariana. "She's in the mix in a very big way," Andy said.
"So, is there a part of you that could consider that maybe she became intoxicated by now being a principal on this show and being considered as such?" he continued. "She got a lot of attention. Maybe she became intoxicated by being such a part of the show, and maybe that made her lose her sense of herself."
In March 2023, Raquel and Sandoval's months-long affair — and the latter cheating on Ariana, his girlfriend of nearly 10 years — was exposed to the entire world, with the scandal becoming known as "Scandoval."
The Season 10 finale — titled "#Scandoval" — chronicled the dramatic fallout after the news broke. Production of Season 10 had wrapped last fall, but filming started up again just two days after Ariana found a compromising video of her longtime partner and good friend on his phone in early March.
Part 2 of the three-part "Vanderpump Rules" reunion promises even more fireworks and shocking revelations, hitting Bravo at 9 p.m. ET on Wednesday.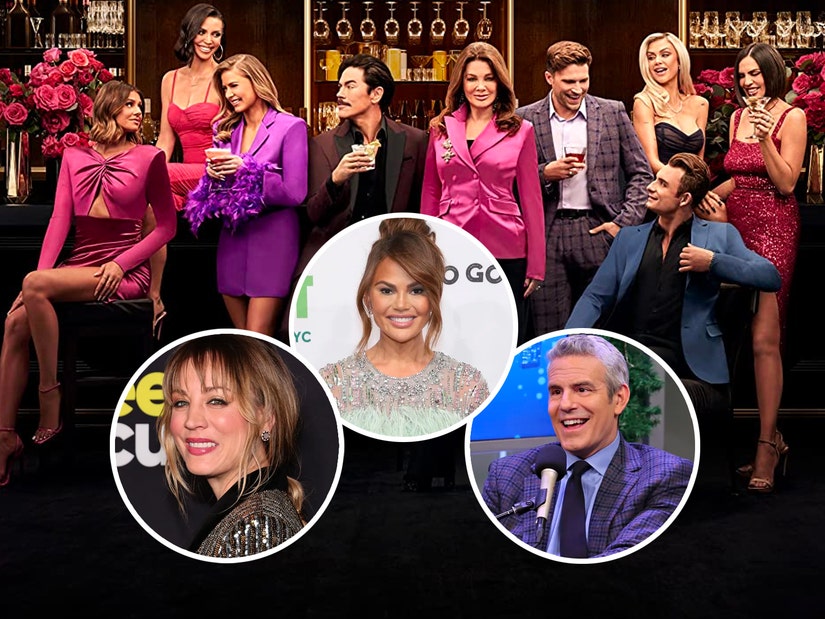 Source: Read Full Article