Many of these disputes became messy court battles
Growing up in the spotlight can be complicated.
In addition to facing the highs and lows of fame even before their 18th birthday, child stars sometimes don't even end up with the money they've worked for.
Unfortunately, according to these now grown celebrities their parents allegedly mismanaged their hard earned cash.
Here's what these stars had to say about their parents…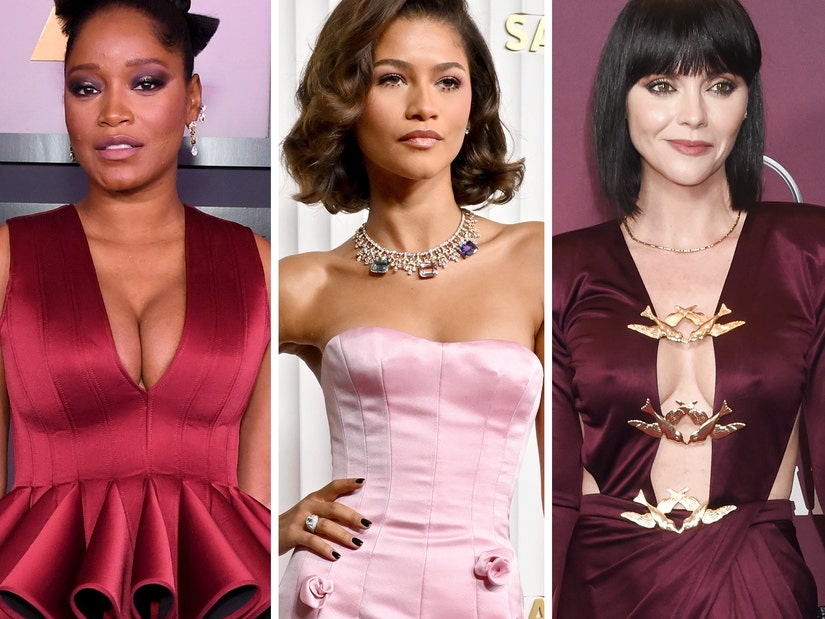 1. Dylan and Cole Sprouse
Dylan and Cole Sprouse grew up in the spotlight, appearing on major shows like "Friends" and movies like "Big Daddy" before they were even tweens. When they turned 10, their mom Melanie Wright lost custody of the twins and by then had allegedly lost all the money they had earned.
"When my father was given forced custody, we had pretty much lost everything from the youngest parts of our career. That would be 'Friends' and 'Big Daddy.' My mother was an incredibly wonderful and artistic woman, but she was financially the most irresponsible person ever," Cole said on the "Call Her Daddy" podcast.
While Cole says he doesn't "blame" his mother because she struggles with mental health and addiction, he no longer has a relationship with her.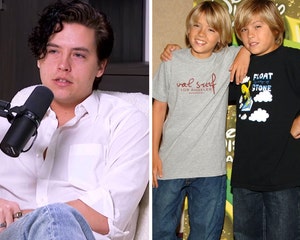 Cole Sprouse Says Mom Spent Child Acting Money: 'Most Irresponsible Person'
2. Shirley Temple
Shirley Temple became a massive star when she was a toddler and by the time she was 12, she had already starred in over 40 films. Throughout her childhood, her parents took a majority share of her income from 20th Century Fox Studios, which they were supposed to put in a court-ordered trust. Unfortunately, they didn't follow through and by the time Shirley was an adult, her alleged $3 million fortune had become just $44,000.
3. LeAnn Rimes
LeAnn Rimes' career began when she was just a preteen and because of her age, her parents took a large role in her business affairs. By the time she was 16 though, she alleged her father and his partner had been pocketing her earnings. She filed a lawsuit against her father Wilbur, claiming he and his partner stole $7 million of her earnings. Meanwhile, he filed a countersuit, noting what he felt was LeAnn's egregious overspending. The pair eventually settled the lawsuit and made amends ahead of her wedding to Dean Sheremet.
"There's so much more life ahead of me," LeAnn told ABC News at the time. "To carry on a burden of hating someone. It's just not worth it. I've never hated my dad. I just wanted a dad. I guess I just really disliked where he was in my life. I just wanted him to be my father."
4. Leighton Meester
In 2011, Leighton Meester took her mother Constance to court after she allegedly discovered that the $7,000 a month she had been sending to take care of her little brother's medical expenses were being used by her mother for cosmetic procedures. Leighton even alleged that her mom had even threatened to sue her for $3 million if she didn't raise the monthly allowance to $10,000. Meanwhile, Constance claimed that Leighton had verbally promised to take care of her as well as her brother and that's why she spent the cash.
While Leighton wasn't suing her mother to recover money, she did want the judge to declare that there was no contract between her and her mother. A year later, Leighton won the legal battle.
5. Aaron Carter
Before his passing, Aaron Carter had an often strained relationship with his family. As a child, his career was managed by his mother Jane but he ended up firing her after she allegedly began dipping into his earnings. At the time, Aaron claimed that a "significant" portion of his earnings from a tour, which was reportedly more than $100,000, had been tapped into by Jane. Aaron later made the wild accusation his family had spent $500 million of his money on numerous cars and houses — and he didn't get any of the profits when they were sold.
"I feel betrayed by my own mother. I worked hard for months — 10, 11 hours a day, not including school and press appearances — and I come home and owe money!" Aaron said in a statement about his allegedly lost tour earnings.
6. Gary Coleman
When "Diff'rent Strokes" star Gary Coleman turned 18, he allegedly discovered that his bank accounts were basically empty. He went on to sue his parents and former advisor for misappropriating his multimillion dollar fortune. He was awarded $1.3 million but after some bad investments and medical issues, he had to file for bankruptcy just a decade later. At the time of his passing in 2010, he had reportedly not spoken to his parents in over 20 years.
7. Corey Feldman
Corey Feldman began acting when he was just three-years-old and, at age 15, he made allegations that his parents had been abusive and had stolen nearly $1 million of his fortune. He filed to become emancipated and regain control of his finances — and his dad ended up suing him.
"My parents were both very abusive and very selfish and were more interested in what was happening with themselves than what was happening with my life. My manager father sued me for $40,000 when I tried to get emancipated, his reasoning being that he was taking time away from his business to be on the set with me," Corey told THR.
8. Billy Unger
Former Disney Channel star Billy Unger was managed by his father William for years until he accused him of incorrectly handling his finances. Billy fired William and in 2015, he took his dad to court for allegedly '[mishandling] nearly $400K of his earnings. William was also accused of spending over $100,000 of Billy's money to take a woman on vacation and allegedly was charging him a 33.3% commission, over double the industry standard. In the lawsuit, Billy asked for his dad to repay the money as well as damages. It's unclear how the legal battle played out.
Jena Malone Says She Was Sexually Assaulted During Hunger Games Production
9. Jena Malone
"Hunger Games" actress Jena Malone was 15 when she filed for emancipation from her parents on accusations that her mother Deborah squandered hundreds of thousands of dollars of her earnings. She says the money was spent on personal expenses and loans to relatives that were never repaid but Deborah maintains that the loans were investments. When Deborah finally agreed to the emancipation, Jena said she was relieved to be "fully in control" of her career, finances and life.
"I listened to too much advice from people who didn't always have our best interest at heart," Deborah later told People. "I need to make my own way. It is a degrading situation to be in, to have a daughter who makes a quarter of a million dollars when you've never made over $10,000."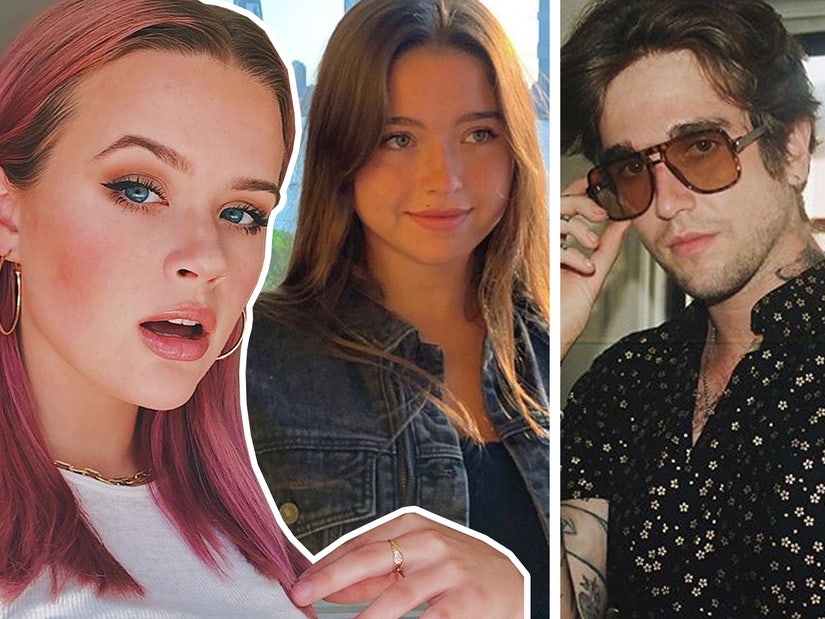 Source: Read Full Article