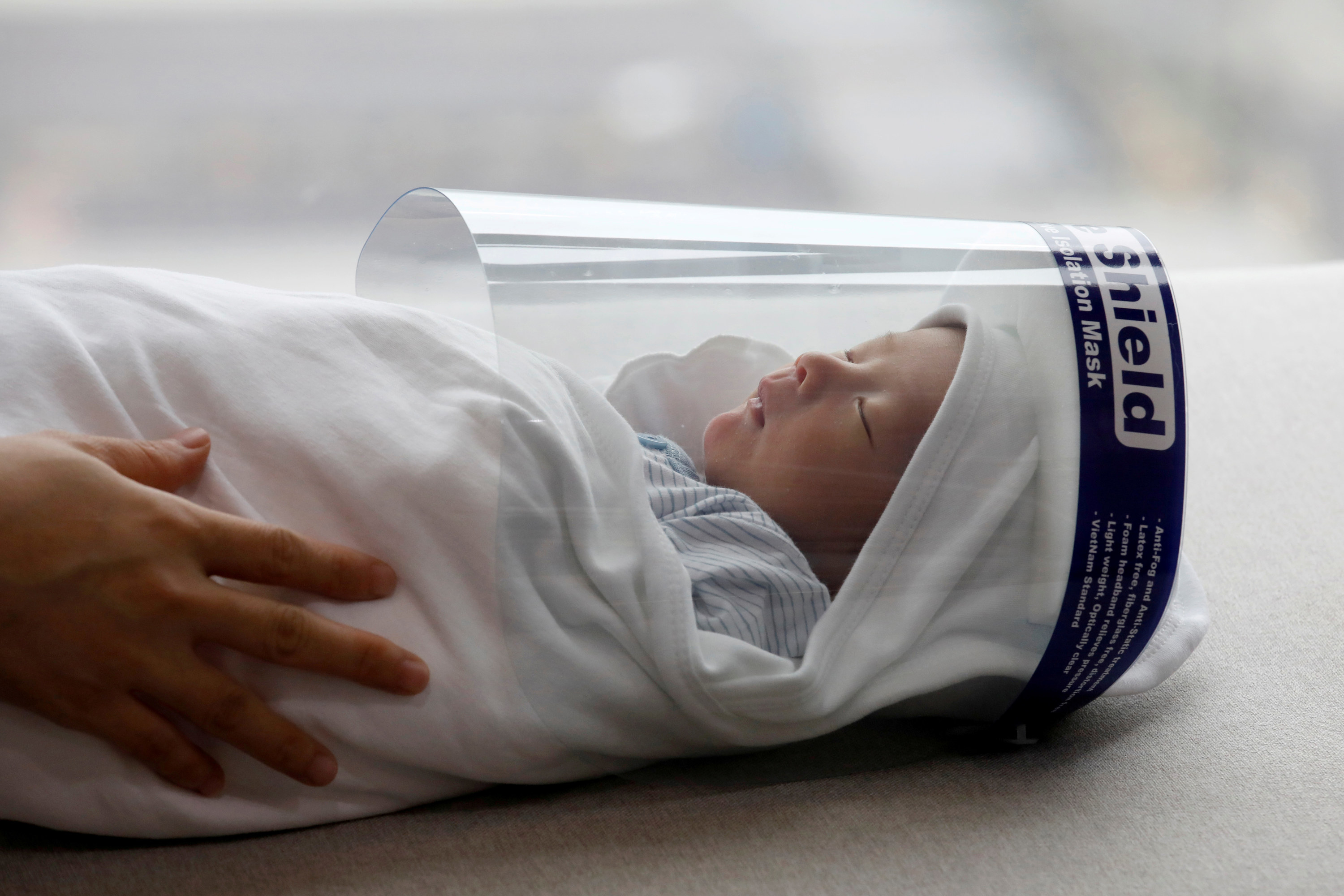 Newborn baby Phuc An, wearing a protective face shield, is seen before leaving home for his vaccination, during the coronavirus disease (COVID-19) outbreak in Hanoi, Vietnam.
A student picks up his diploma during a graduation ceremony at Bradley-Bourbonnais Community High School on May 6, 2020 in Bradley, Illinois.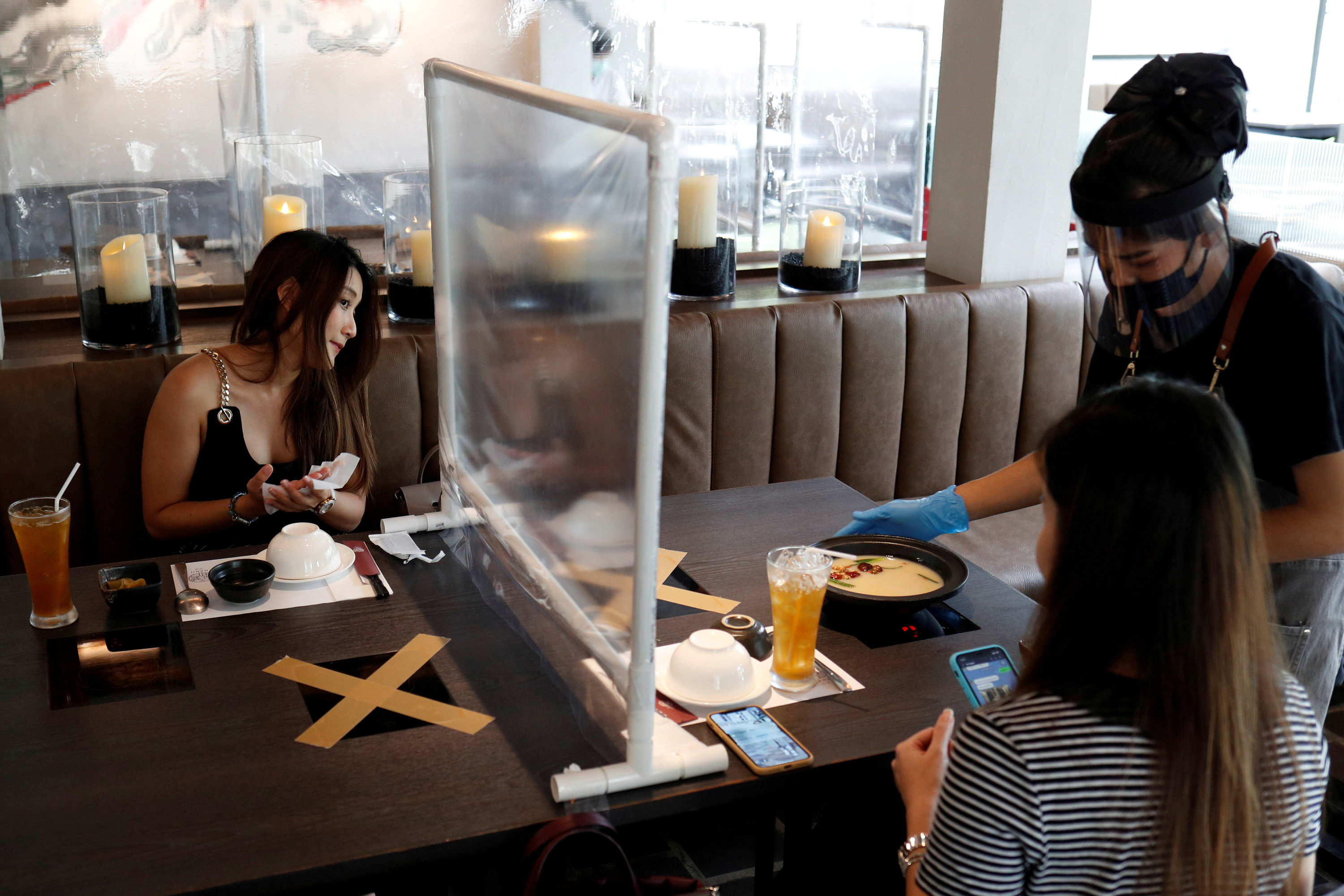 People have lunch in a Taiwanese hot pot style restaurant that reopened with the implementation of a plastic barrier and social distancing measures to prevent the spread of the coronavirus disease (COVID-19) in Bangkok, Thailand, May 4, 2020.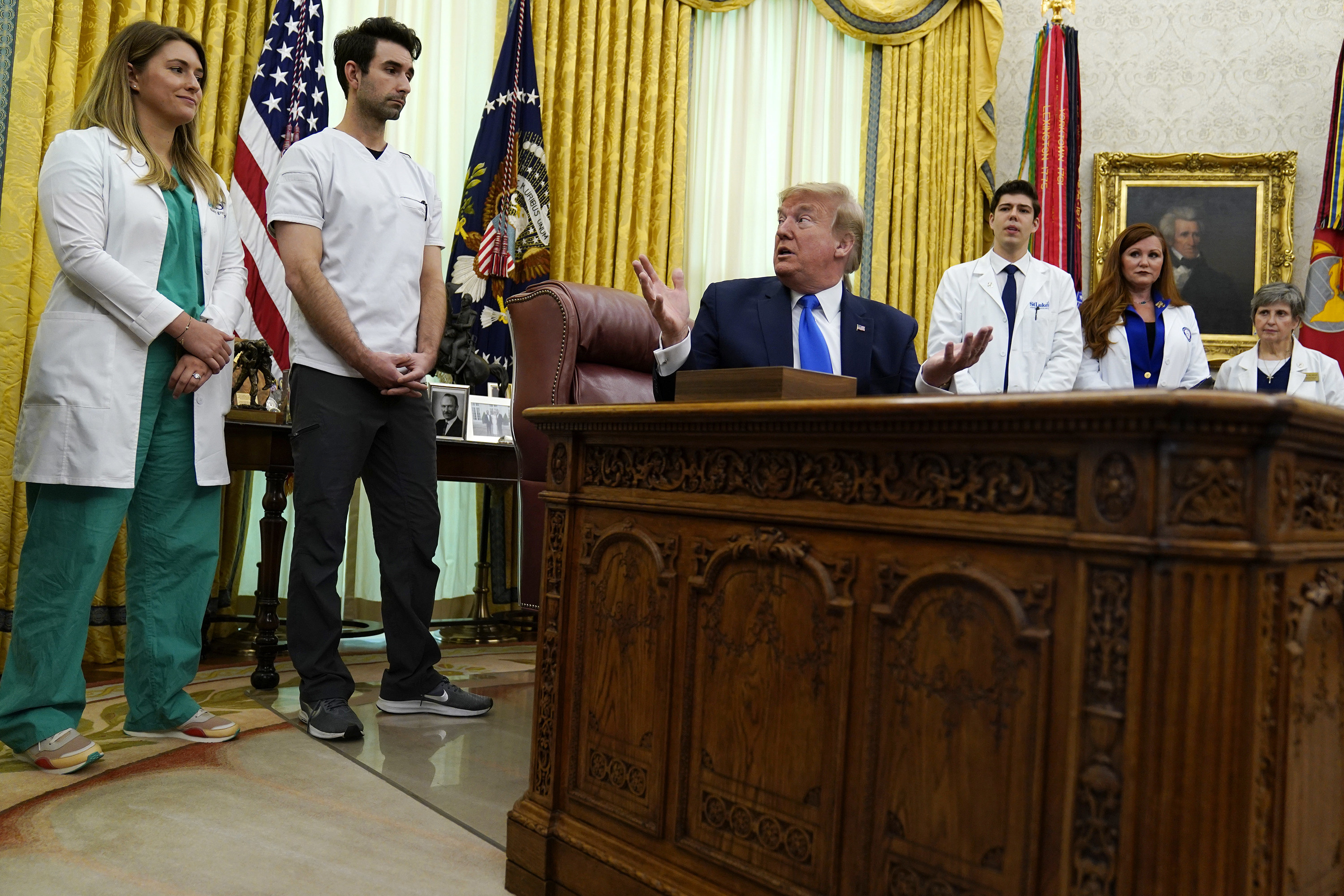 President Donald Trump speaks during an event to sign a proclamation in honor of World Nurses Day, May 6, 2020, in Washington.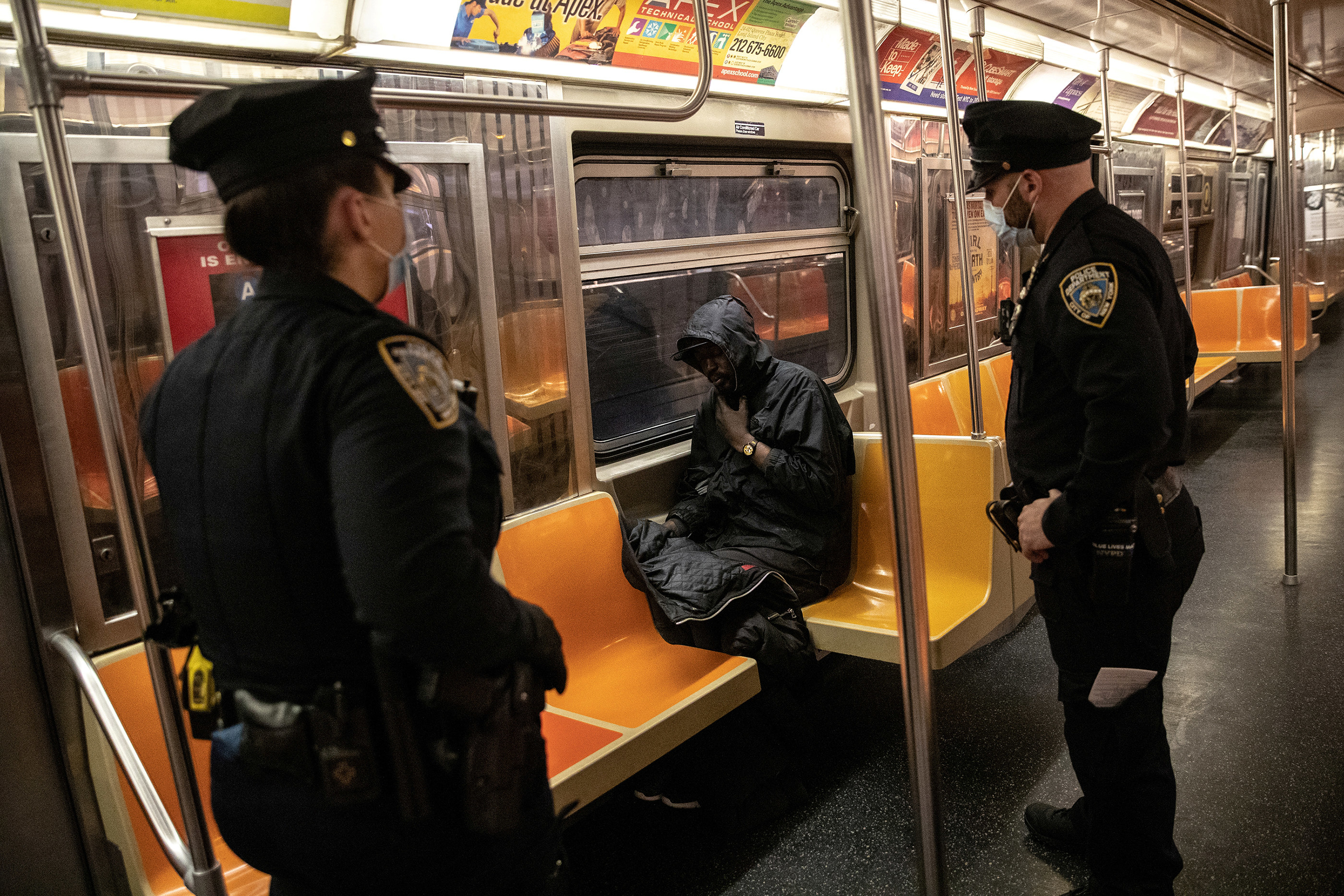 New York City Police officers wake up a passenger on the subway, during the coronavirus disease (COVID-19) outbreak in New York City, New York, May 6, 2020.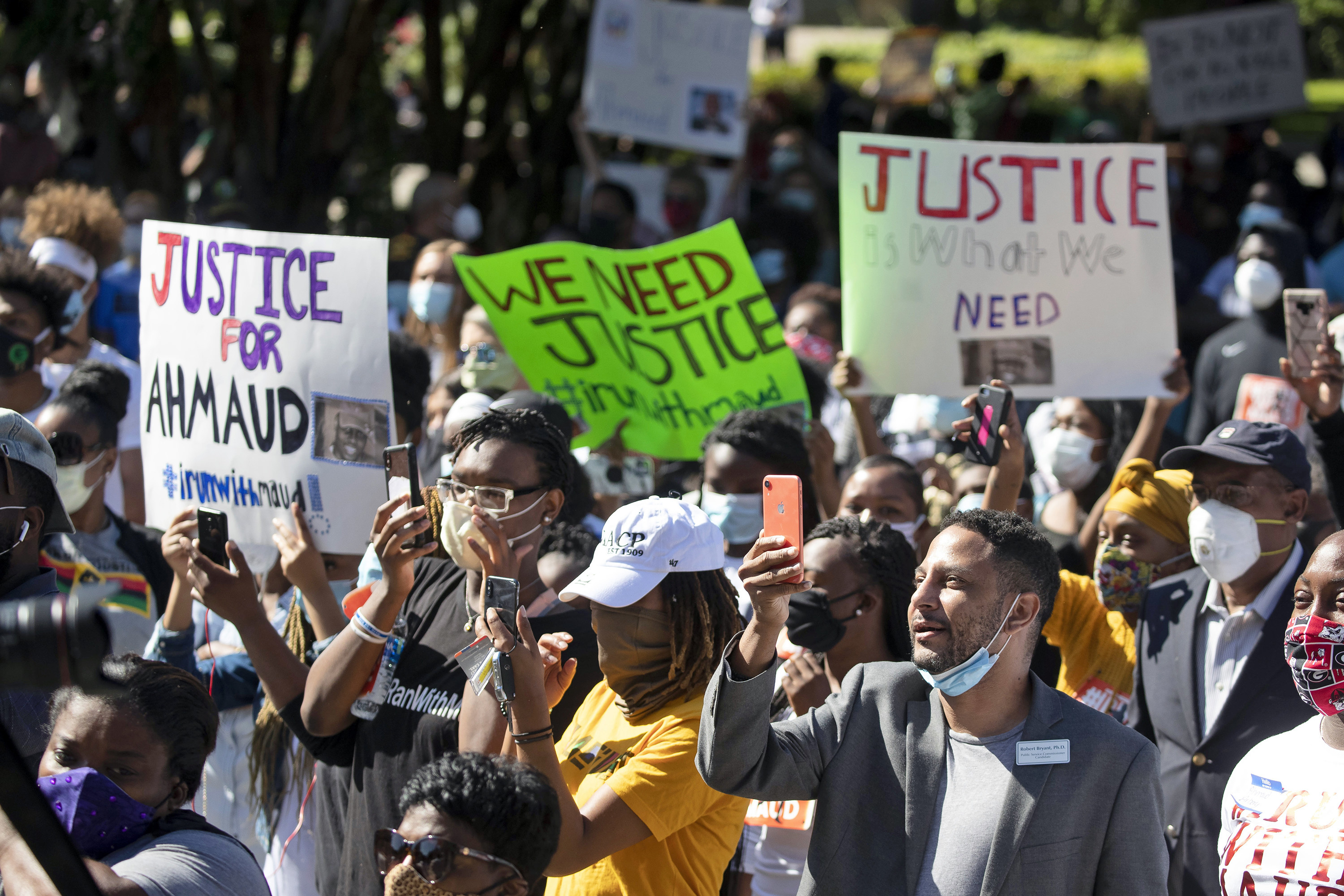 A rally to protest the shooting of Ahmaud Arbery, an unarmed black man, May 8, 2020, in Brunswick Ga.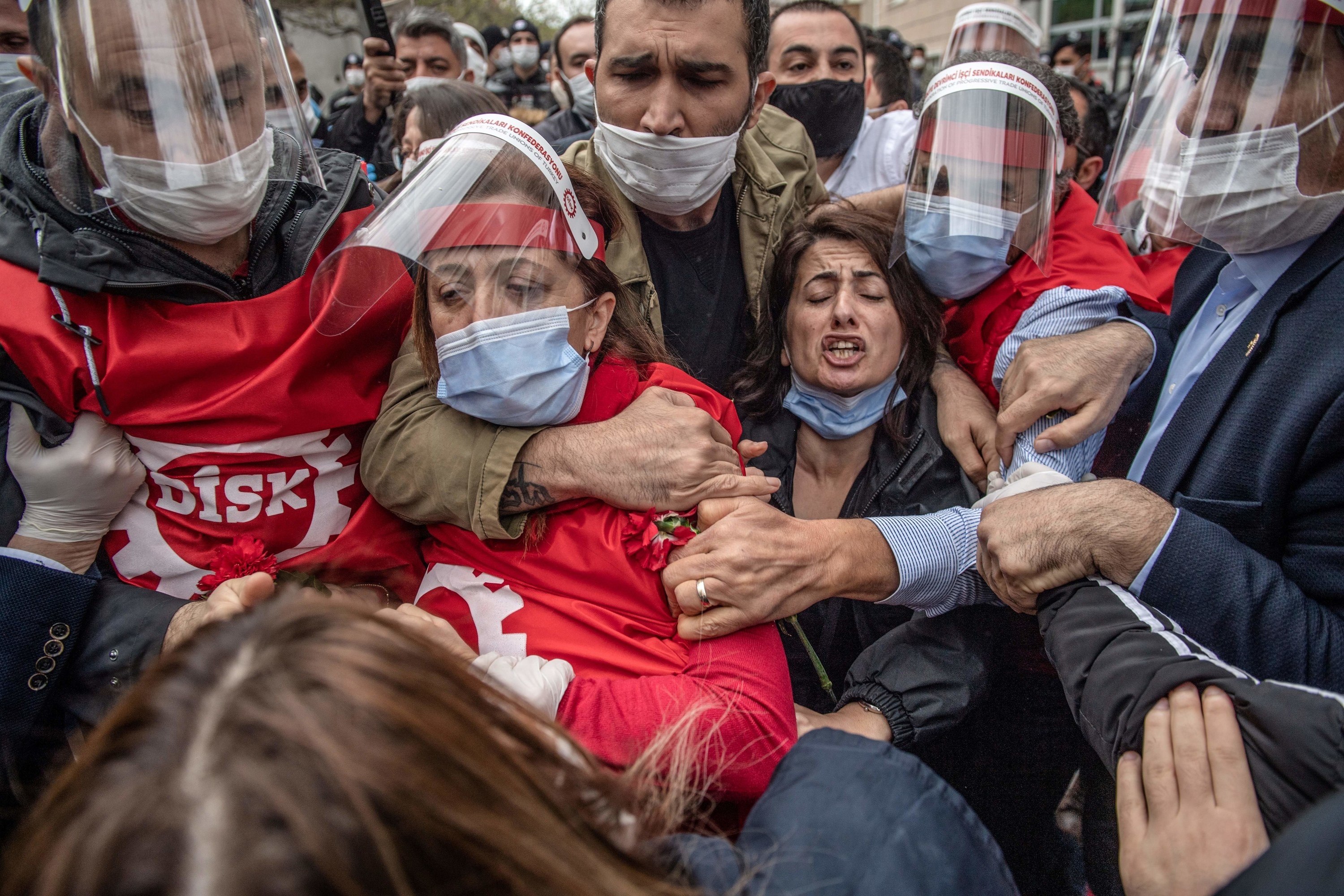 Demonstrators wrestle with Turkish police during a May Day rally marking the international day of the worker in Istanbul, on May 1, 2020, as the country tries to curb the spread of the coronavirus.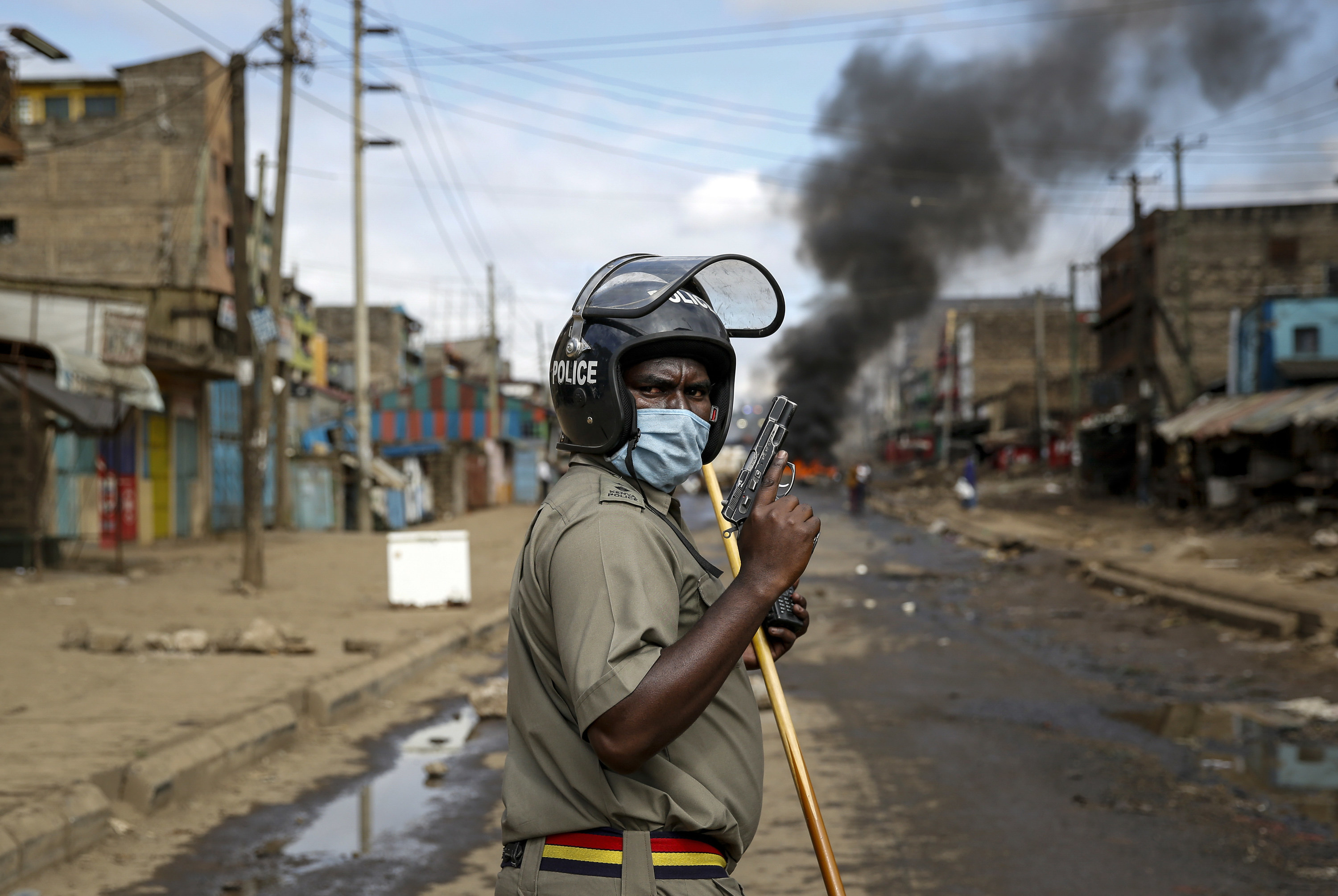 A police officer holds a pistol during clashes with protesters in the Kariobangi slum of Nairobi, Kenya, May 8, 2020.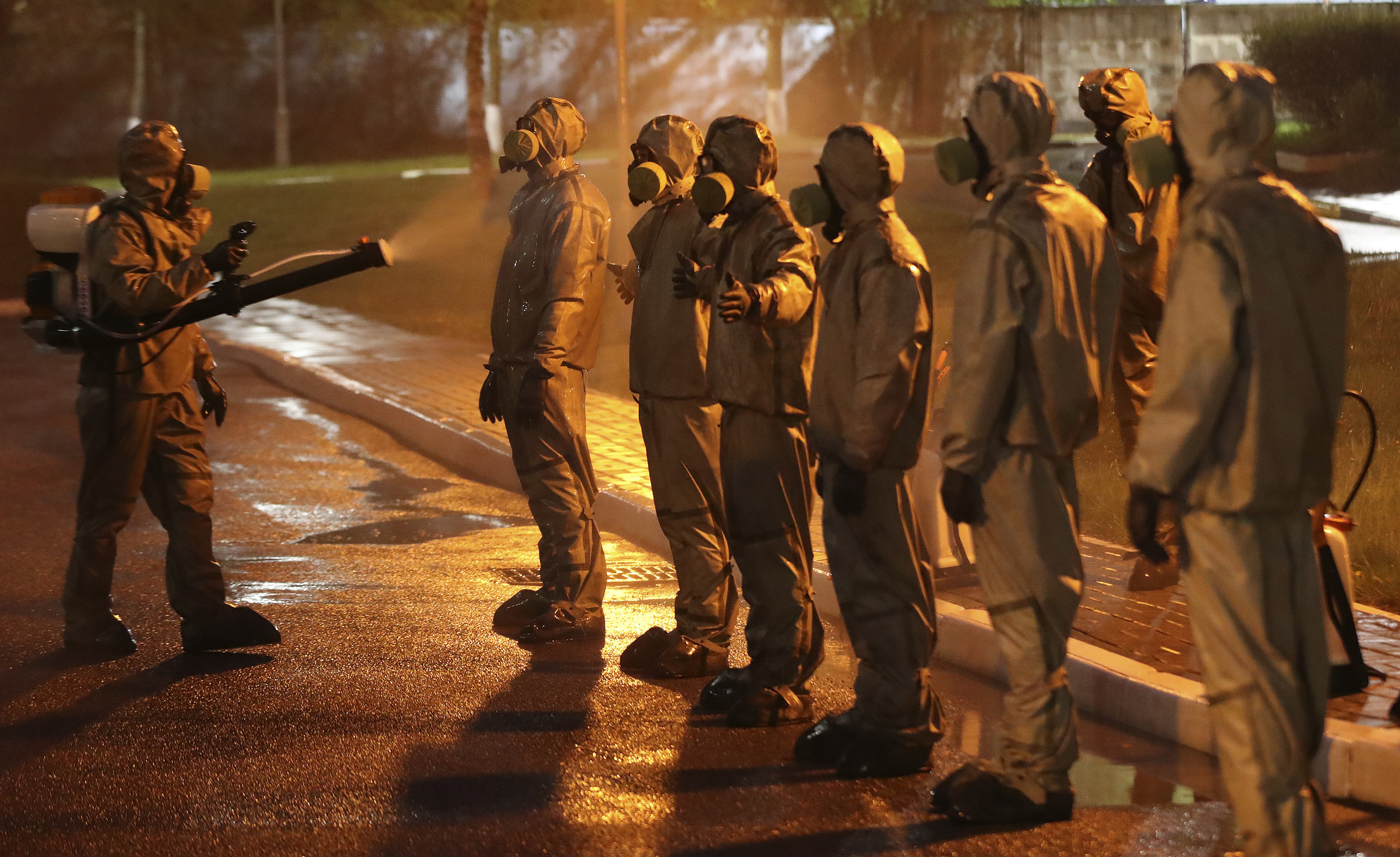 Troops of Radiological, Chemical and Biological Defence of the Belorussian Defence Ministry disinfect themselves after disinfecting the premises of the Republican Scientific and Practical Center of Traumatology and Orthopedics as part of measures to prevent the spread of the COVID-19 coronavirus infection.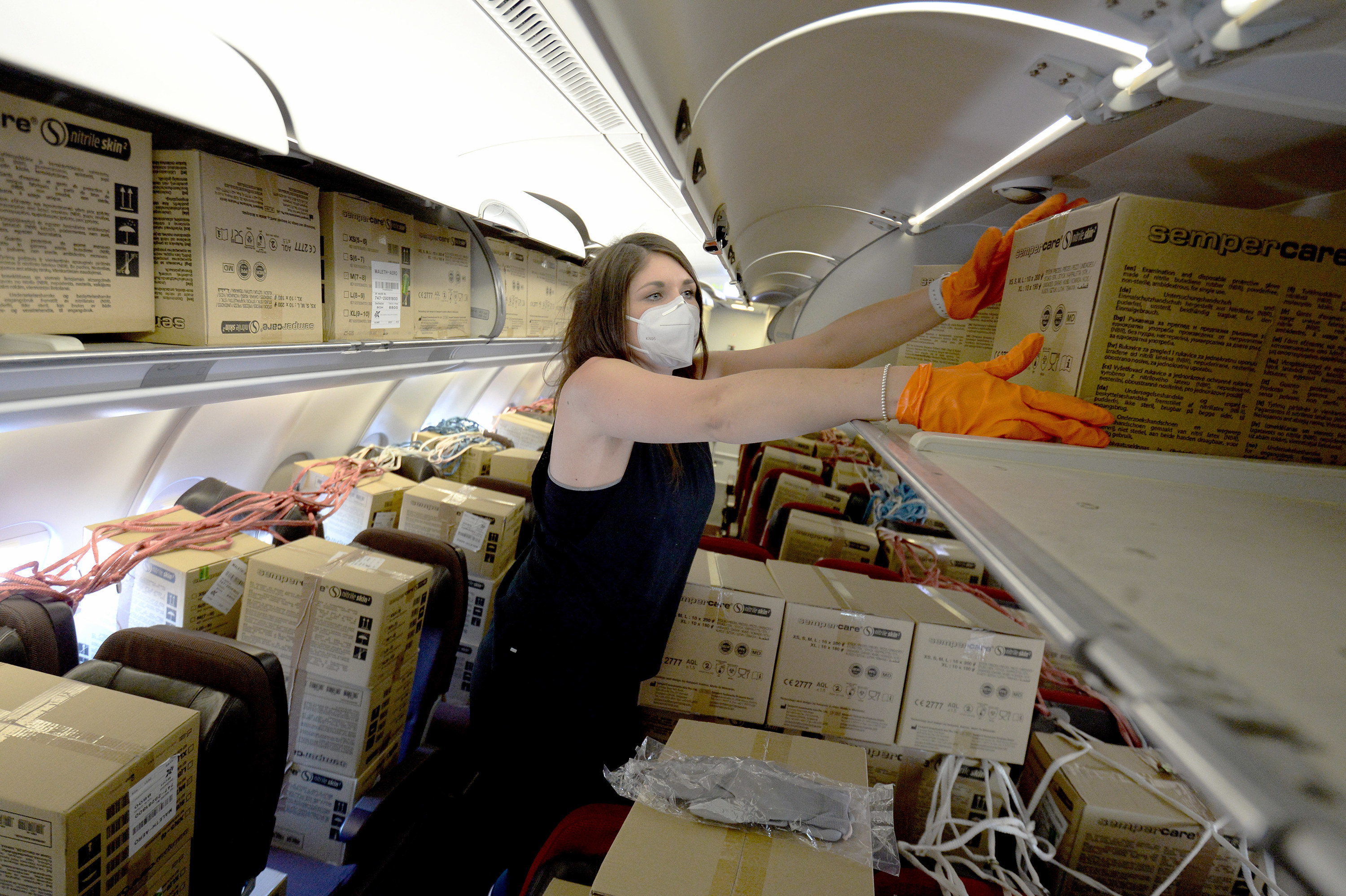 PPE supplies arrive at Bournemouth International Airport from Kuala Lumpur, Malaysia on May 6, 2020 in Bournemouth, England. The Airbus 340 bearing the livery "Thank you NHS" has landed in the UK with a cargo of PPE from Malaysia.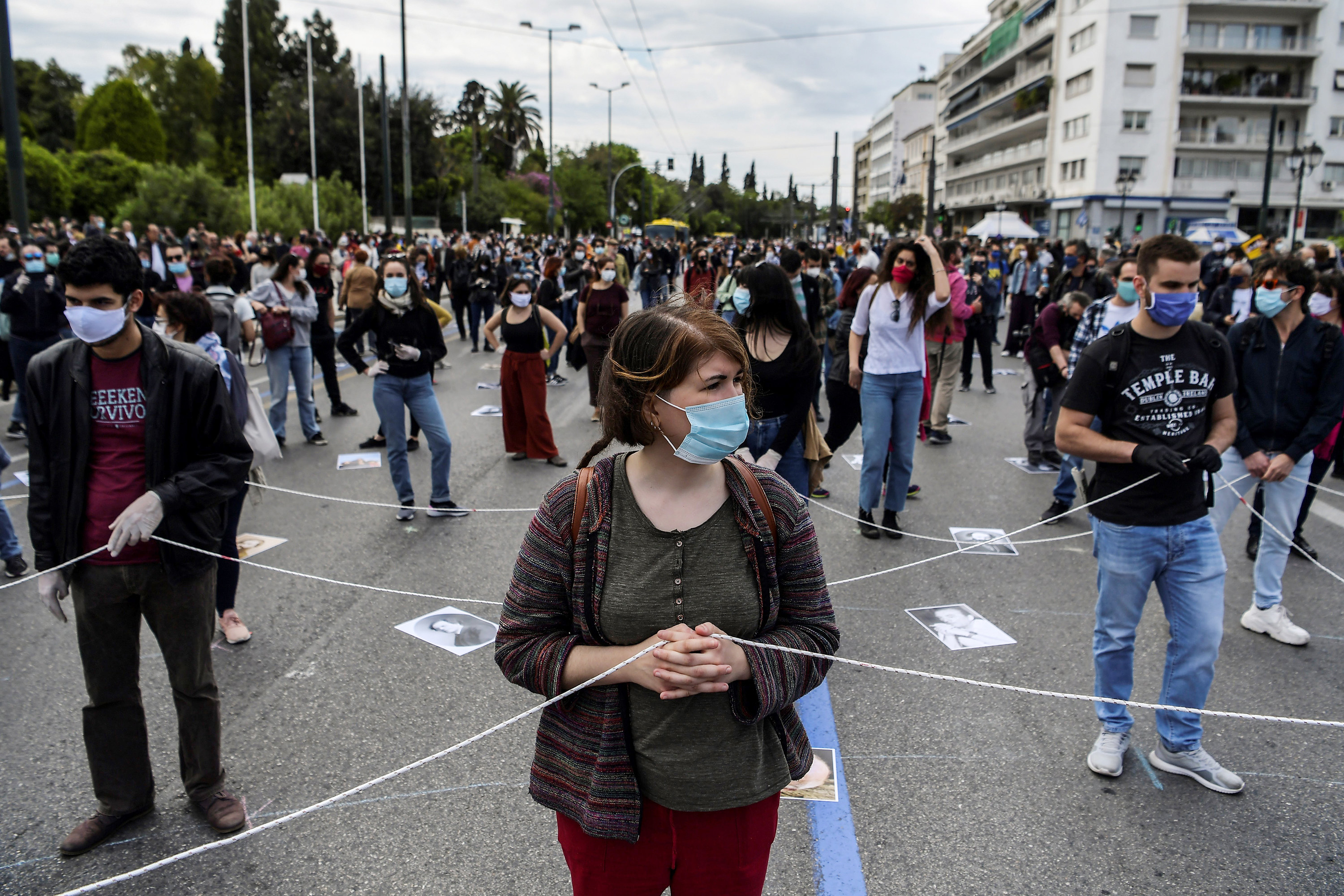 Greek artists and members of artist unions during a rally organized to ask the Greek government for help with the financial loses due to the lockdown aimed at curbing the spread of the COVID-19, in central Athens, on May 7, 2020.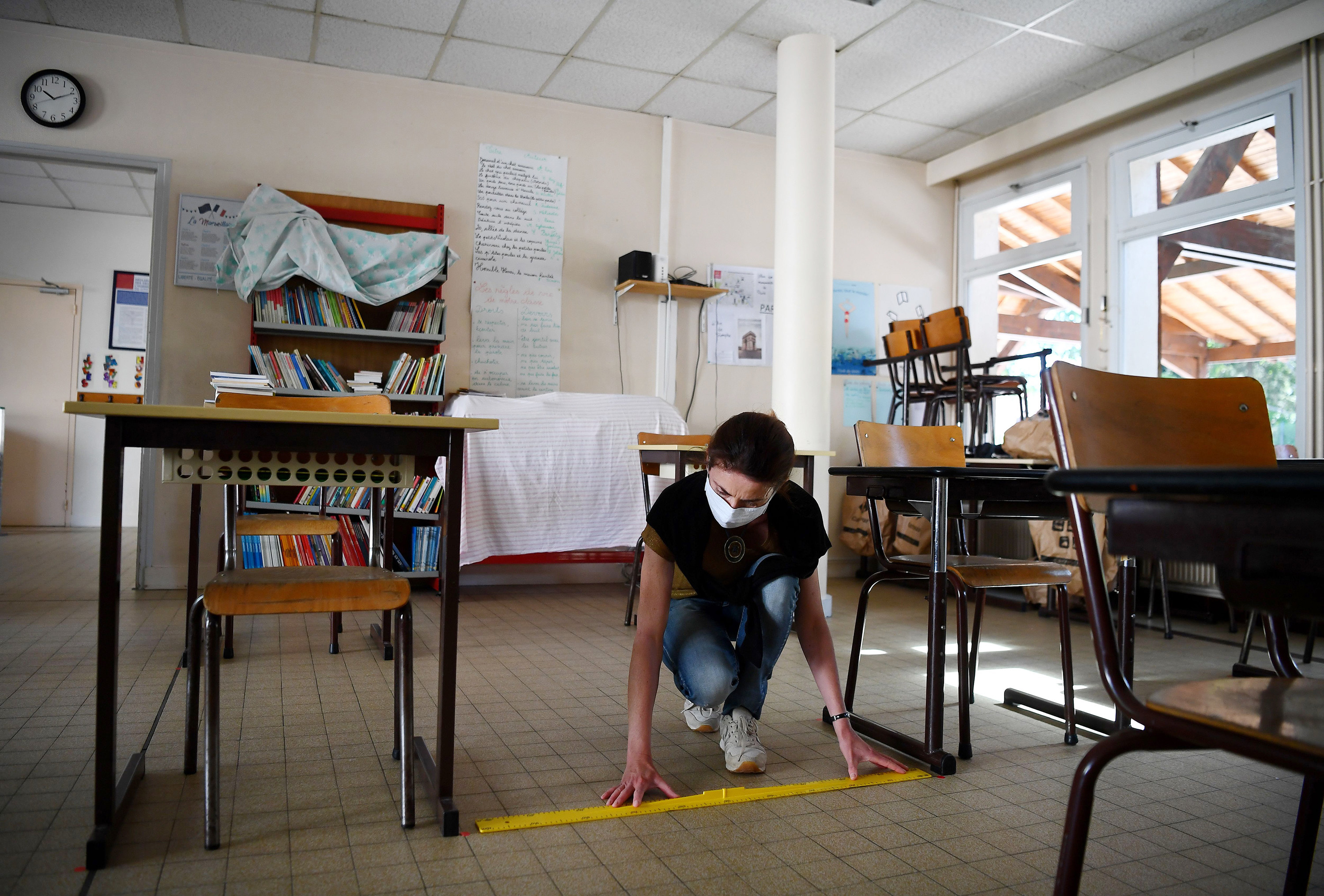 French school director Delphine Bediou sets up a classroom to mark social distancing measures at an elementary school, a few days before its reopening, in Clairefontaine-en-Yvelines, on May 7, 2020.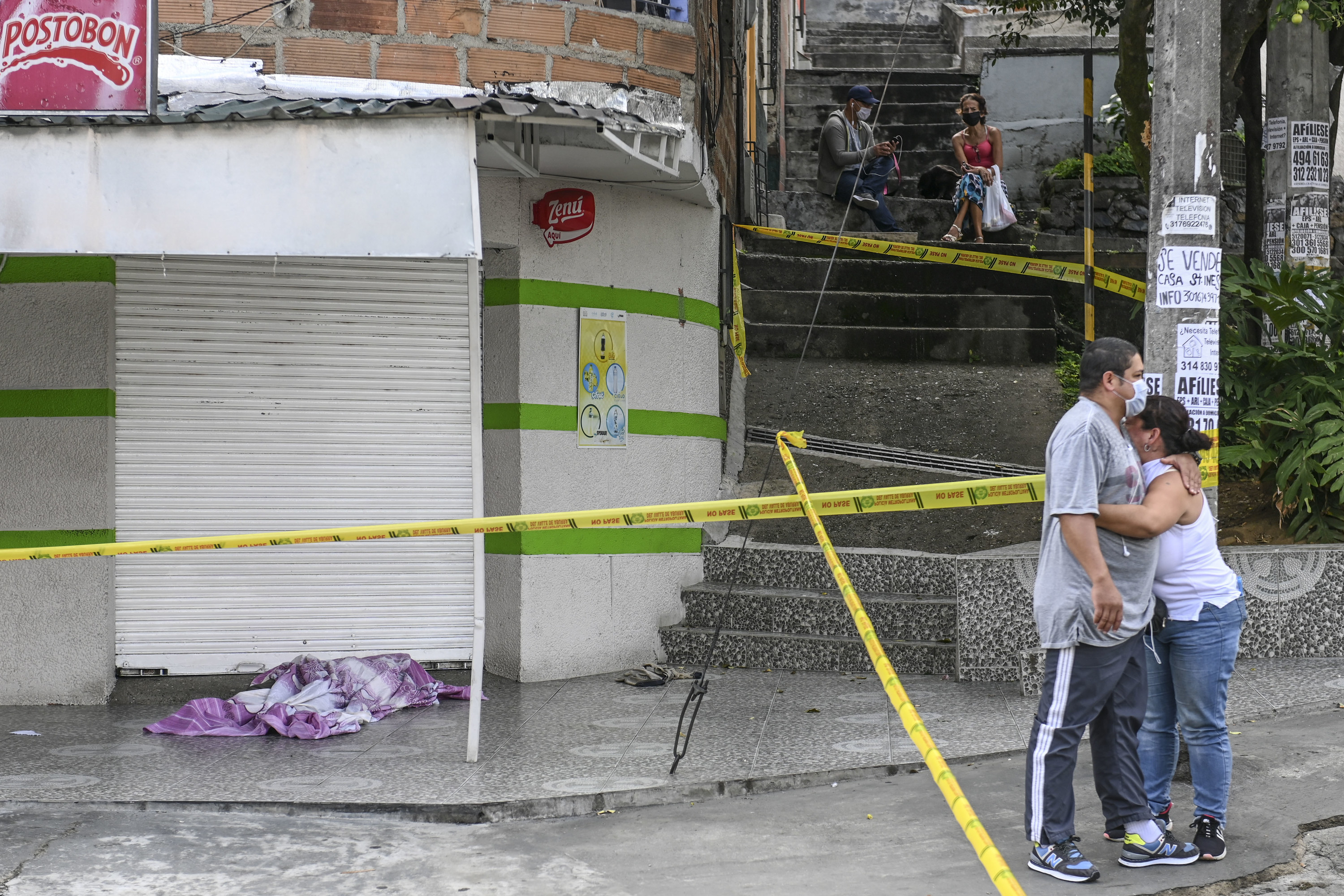 Relatives mourn next to the corpse of a man who died in the street in Medellin, Colombia, on May 6, 2020 amid the Covid-19 coronavirus pandemic.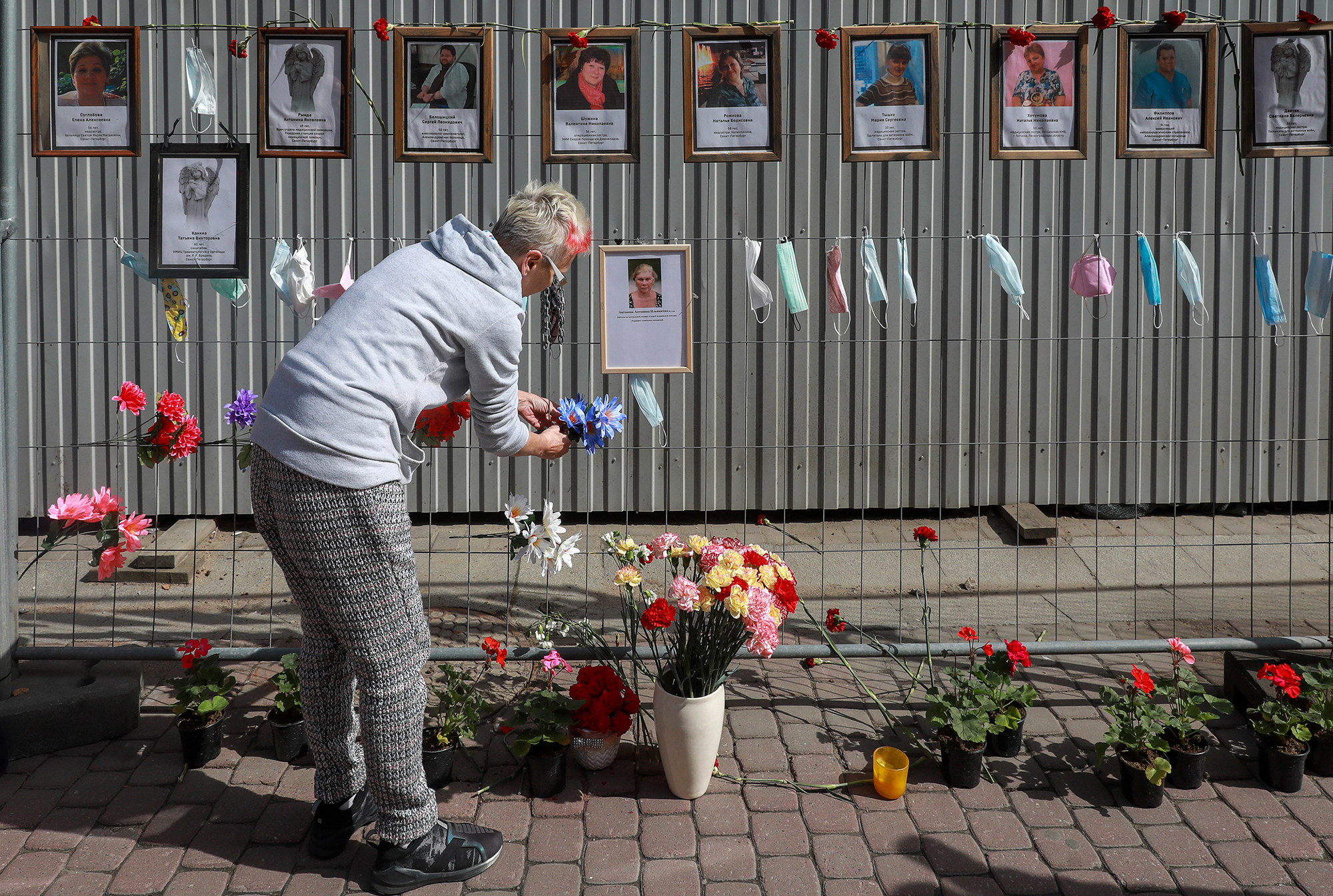 Irina Maslova, builds a wall with portraits of medical workers who died after contracting the novel coronavirus in St. Petersburg, Russia.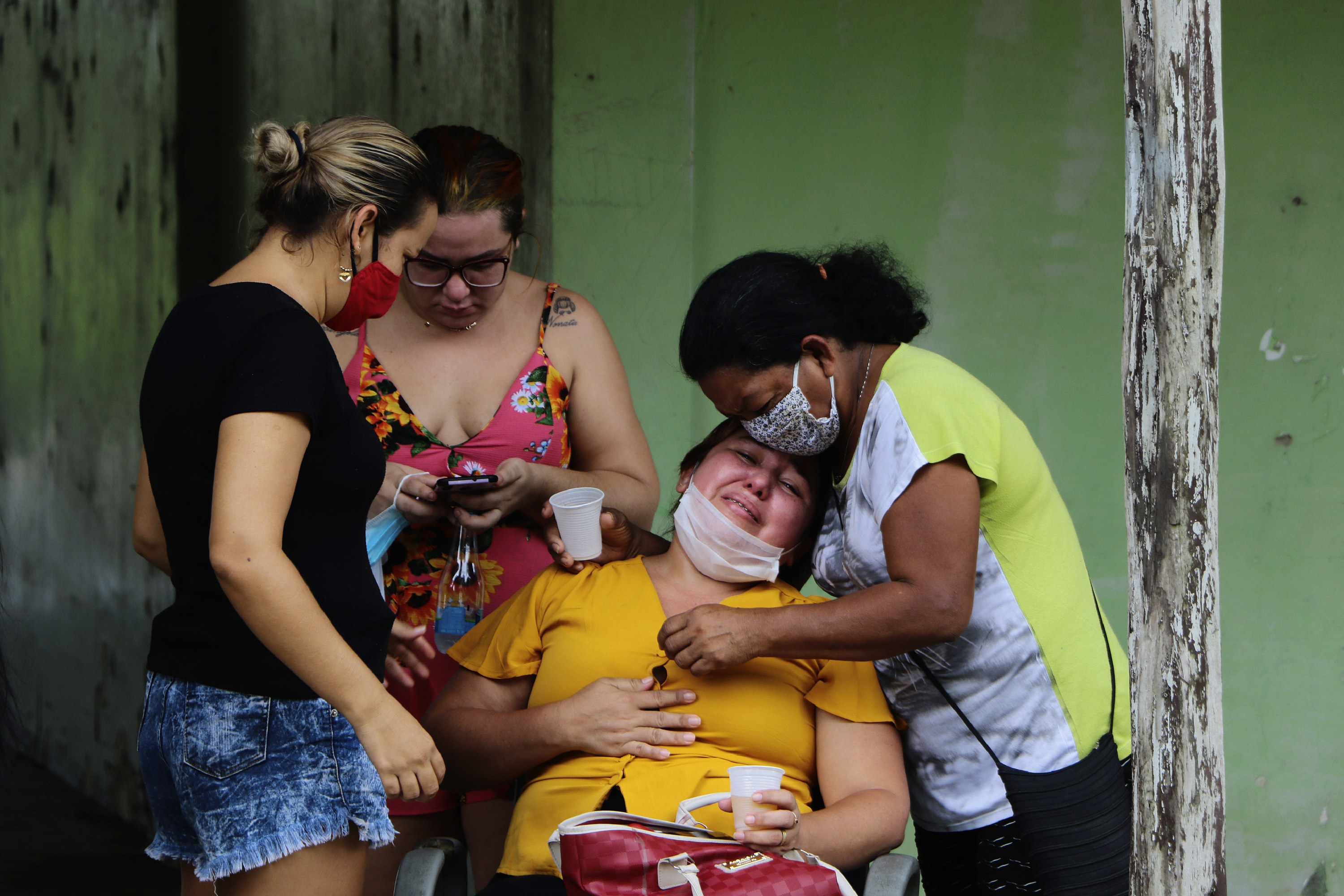 Relatives mourn while awaiting the removal of the body of Arlen Laranjeira Bezerra, who died in circumstances still unknown after fleeing the emergency room in Manaus, Amazonas state, Brazil, May 5, 2020.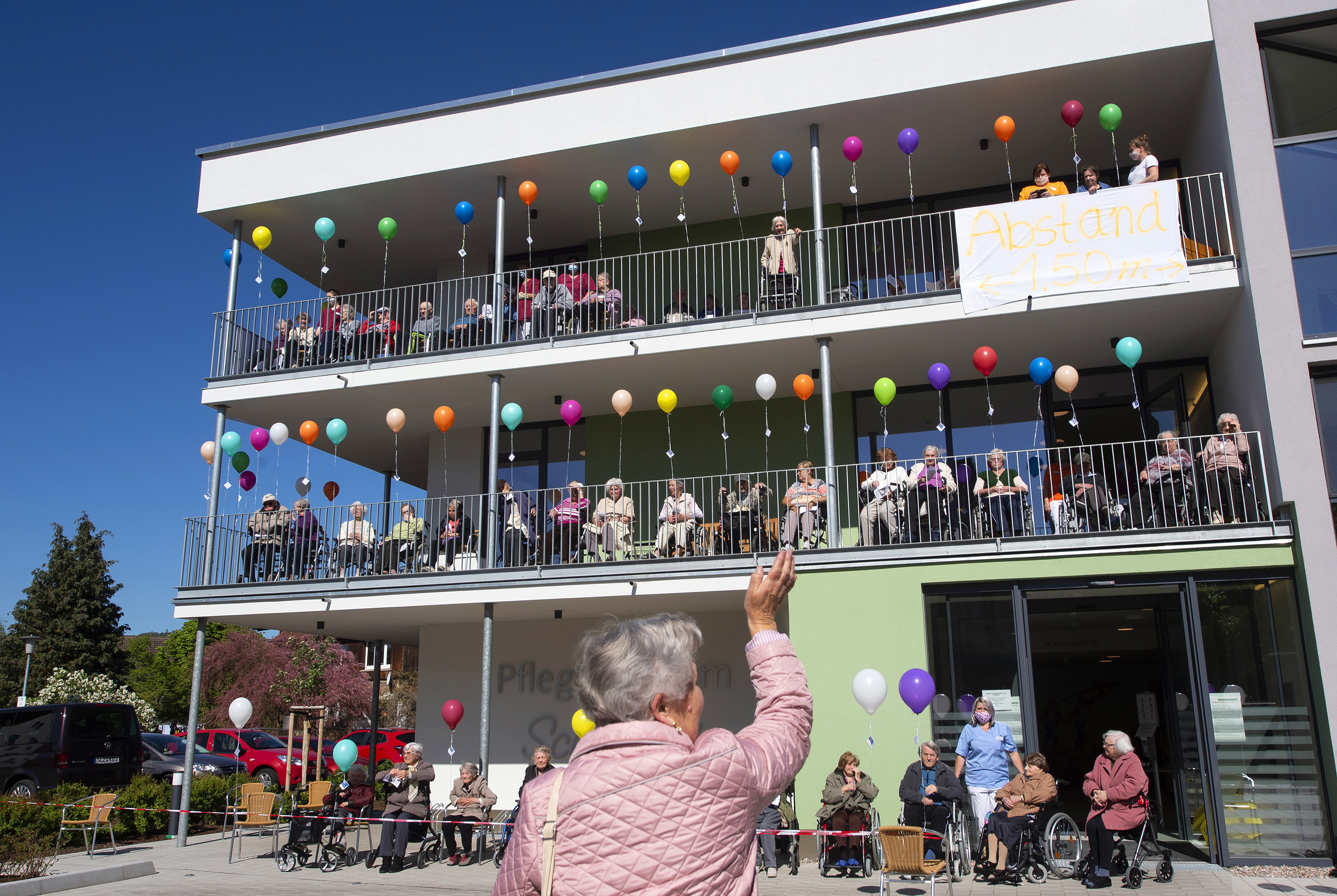 A woman waves to nursing home residents and nurses as they attend a church service in Tiefenort, Germany, May 7, 2020.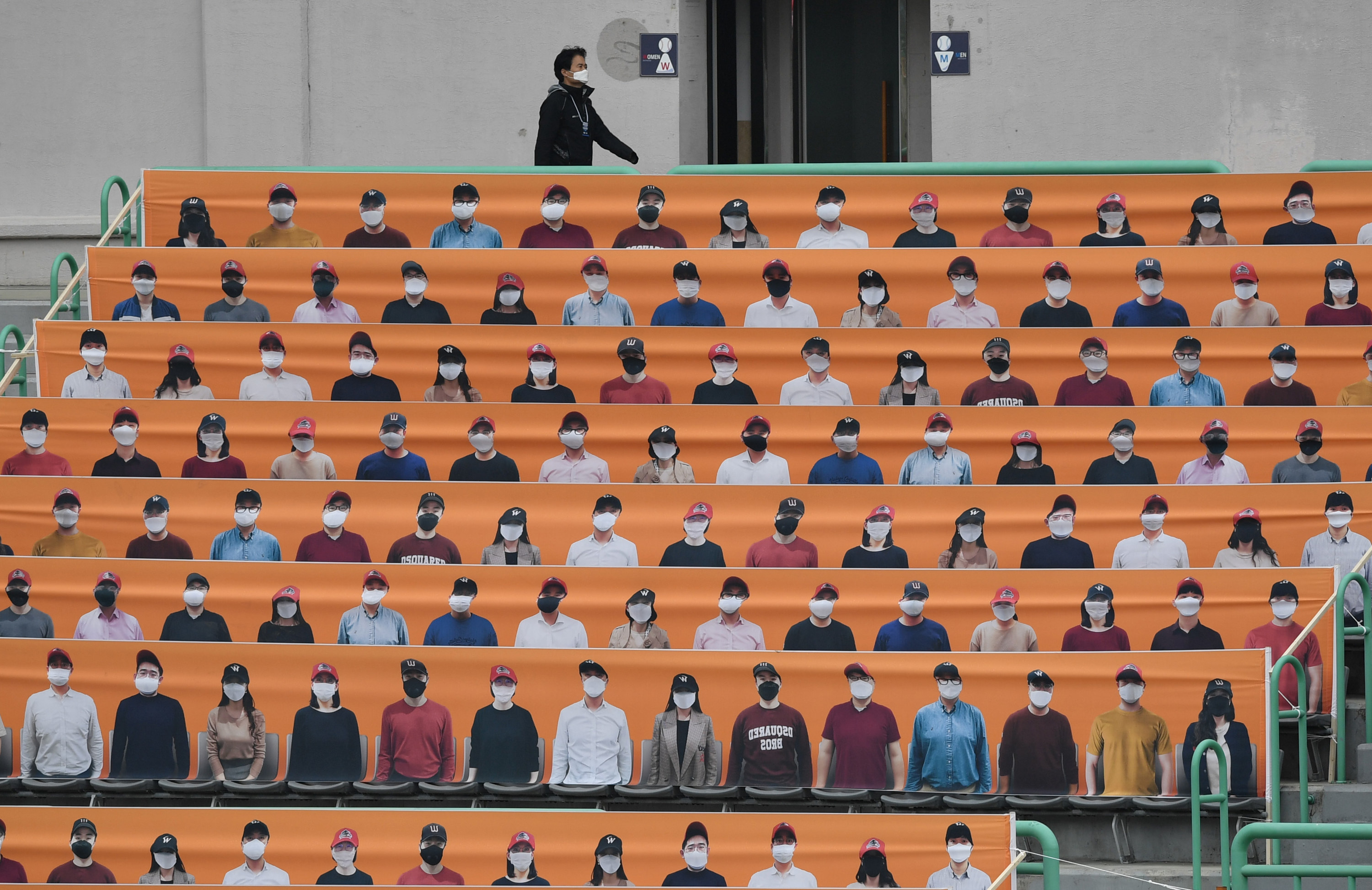 A man walks past banners depicting spectators in the stands prior to South Korea's new baseball season opening game between SK Wyverns and Hanwha Eagles in Incheon on May 5, 2020.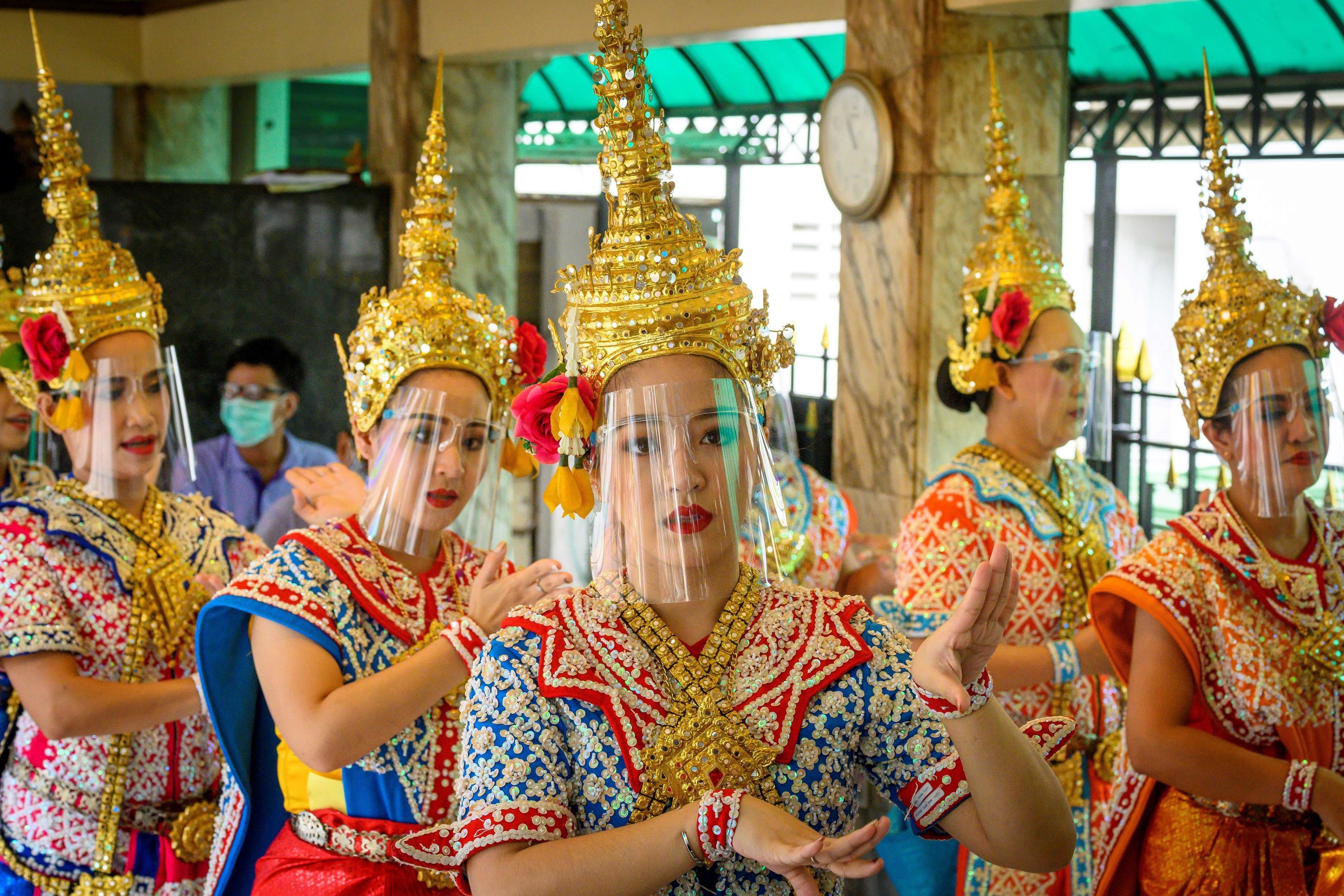 Traditional Thai dancers perform at the Erawan Shrine, which was reopened after the Thai government relaxed measures to combat the spread of the COVID-19 novel coronavirus, in Bangkok on May 4, 2020.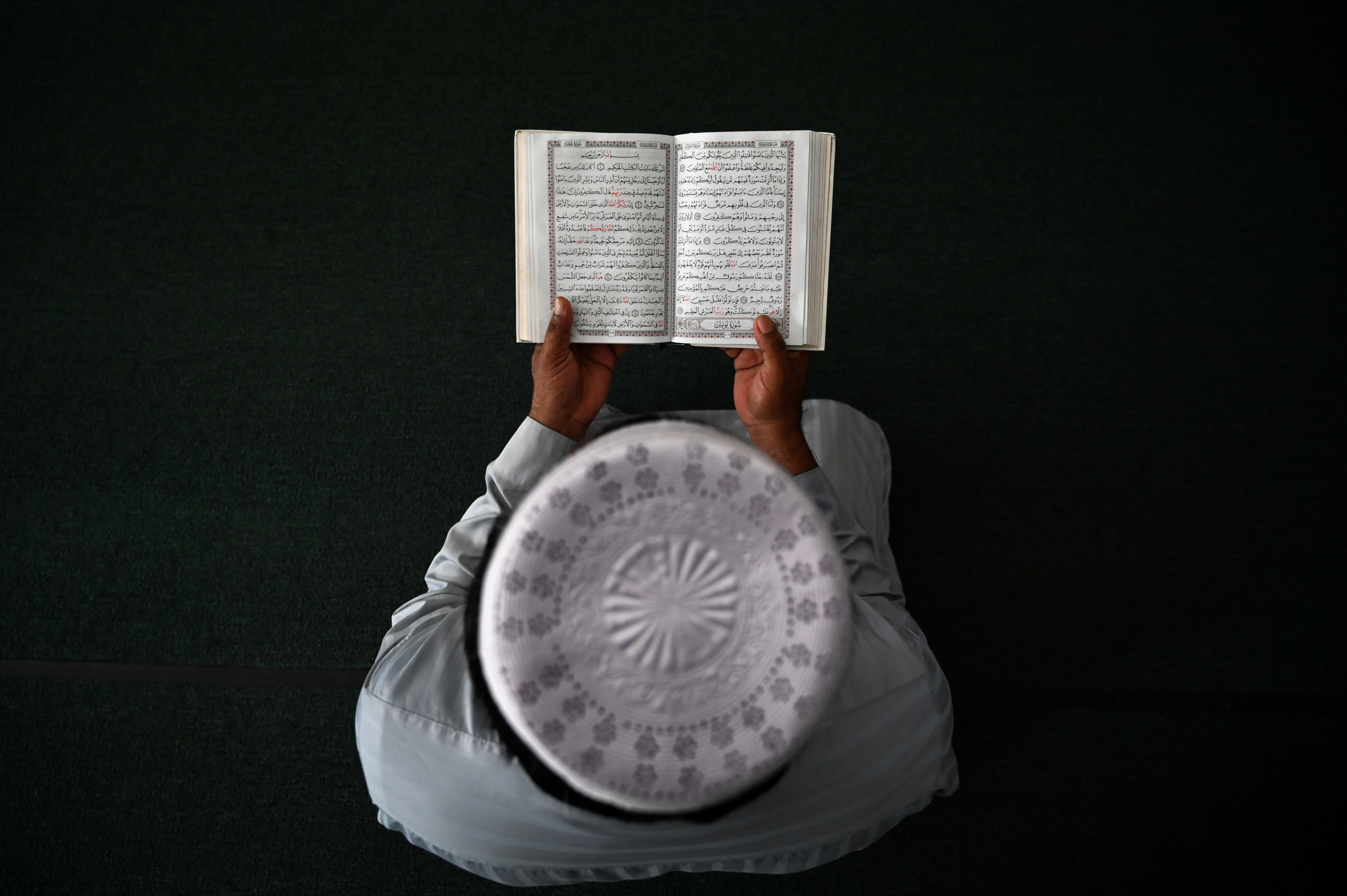 A Muslim religious scholar prays during the Islamic Holy month of Ramadan in Colombo on May 4, 2020.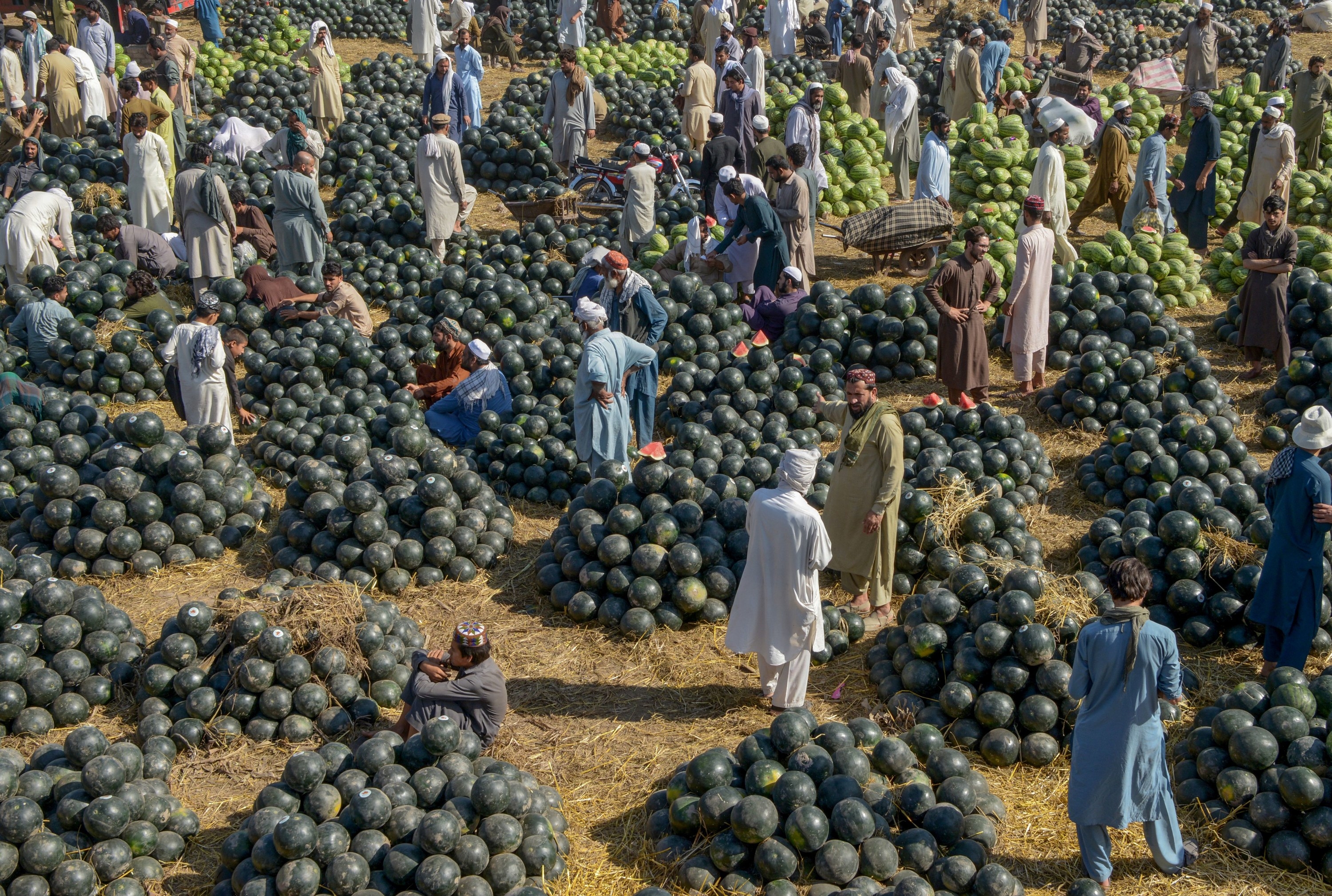 Vendors sell watermelons at a fruit market in Peshawar on May 6, 2020.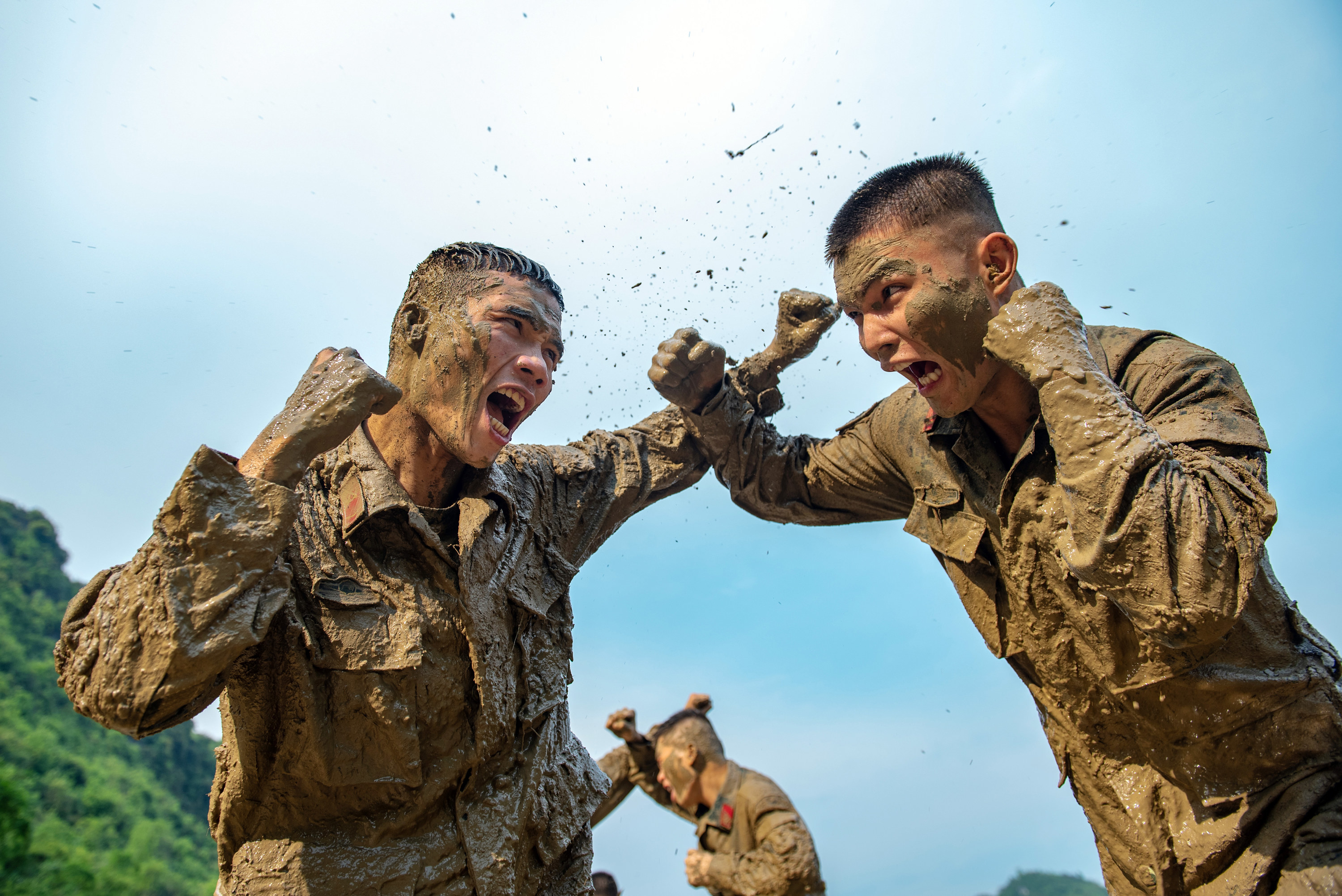 Two armed police officers and soldiers train in Chongzuo, Guangxi, China, May 6, 2020.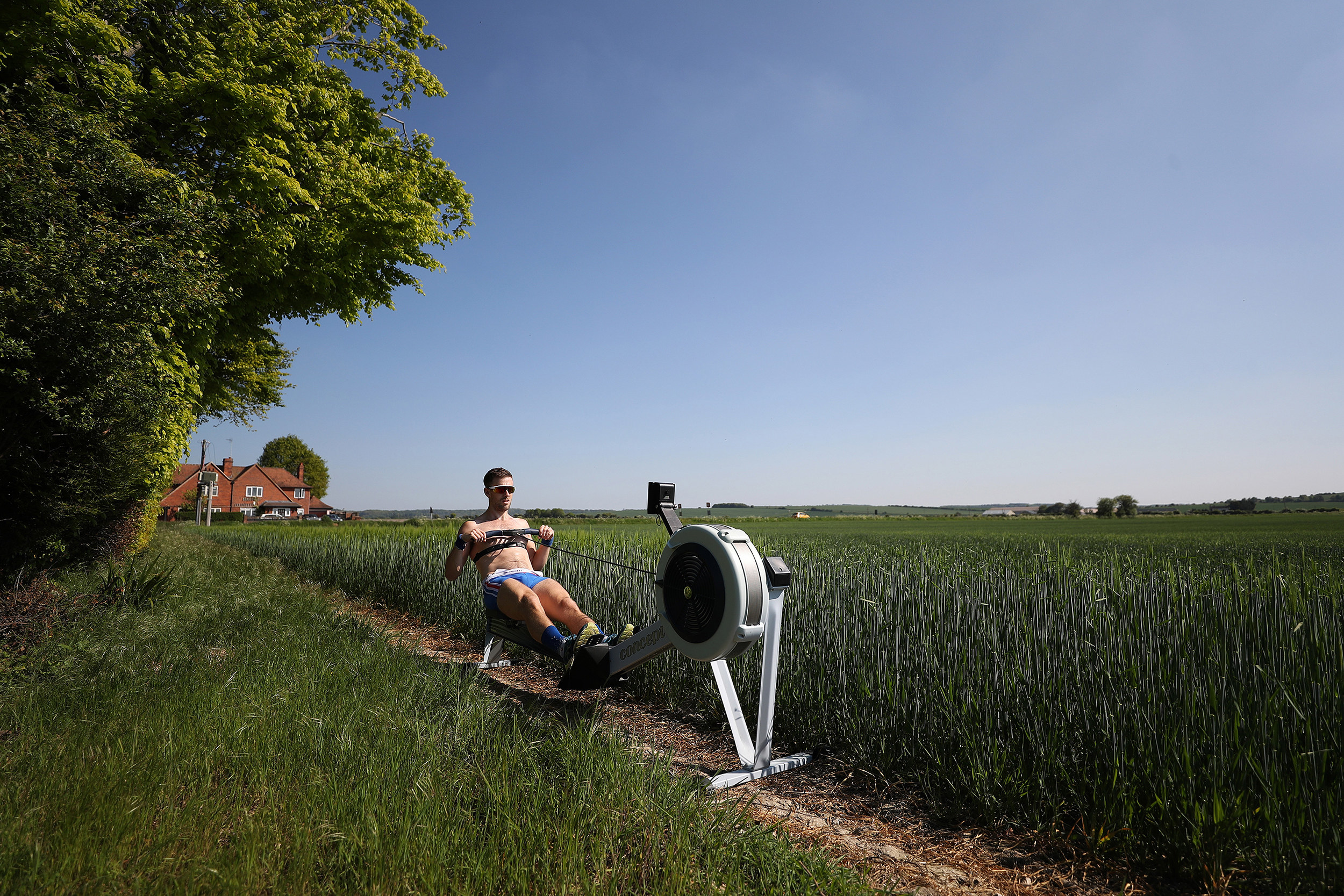 Rower Jamie Copus of the Great Britain Rowing Team trains in Isolation from his home in Oxford, England on May 6, 2020.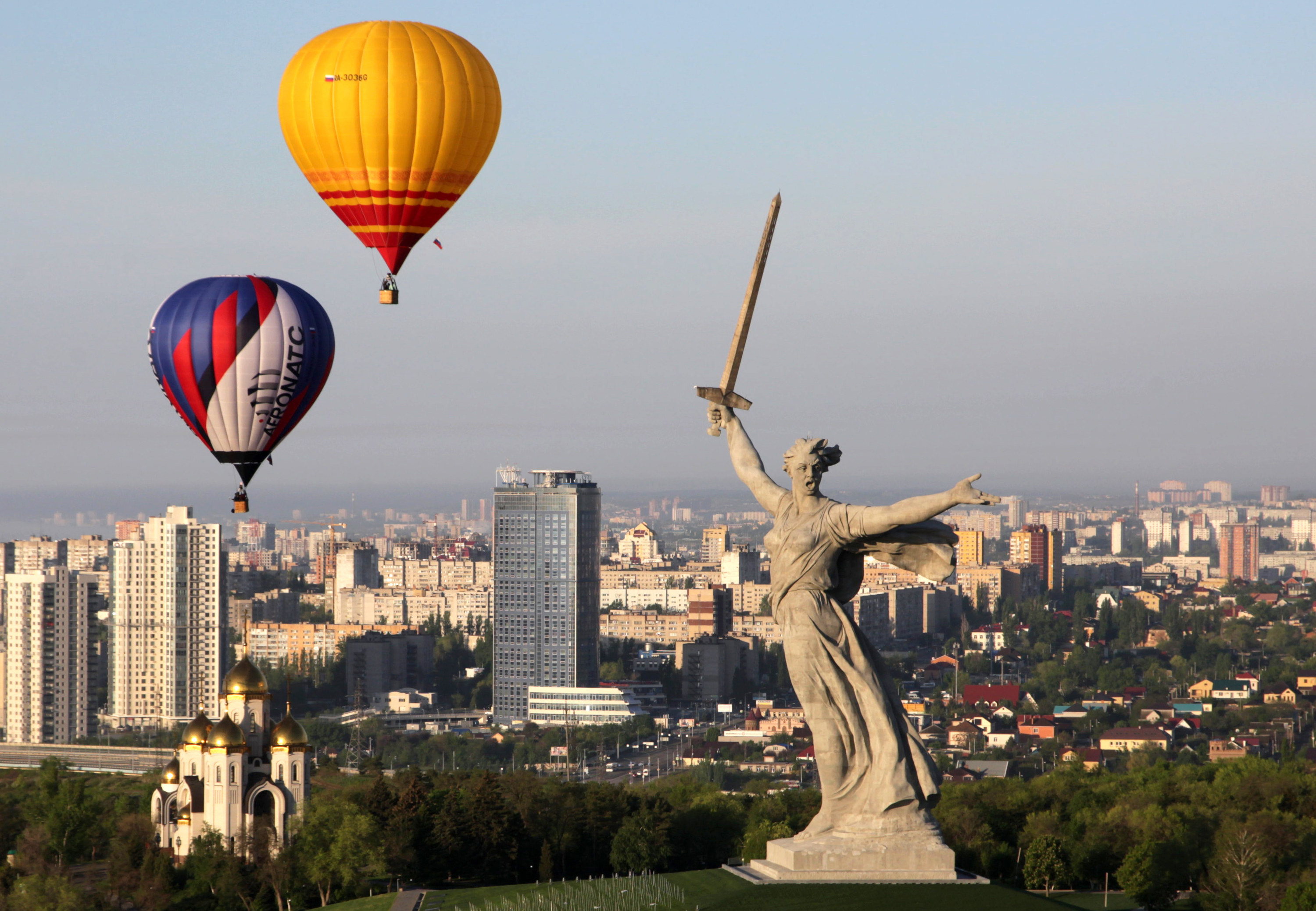 Hot balloons floating by the Motherland Calls monument as part of celebrations of Victory Day, May 6, 2020, Volgograd, Russia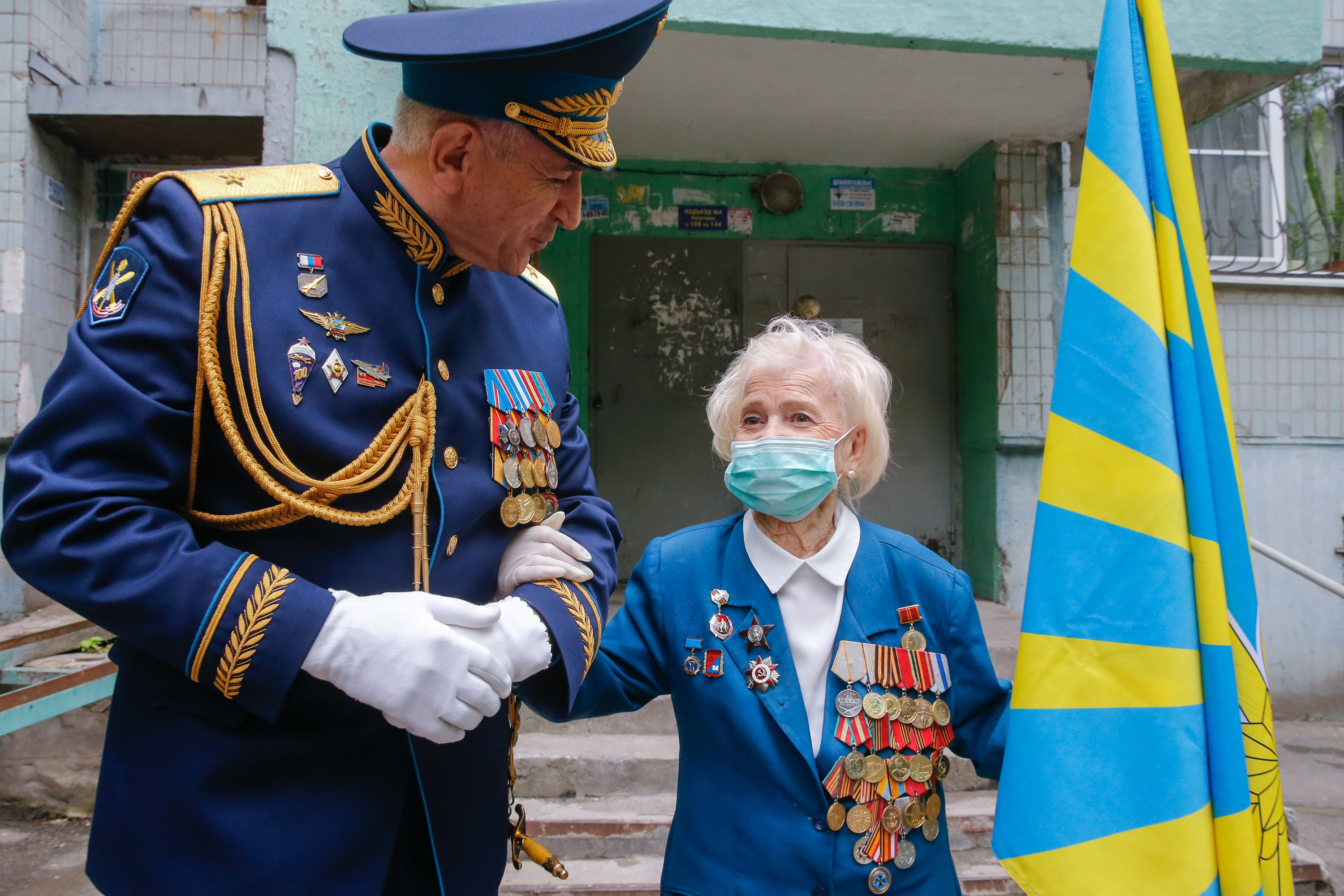 Maj Gen Tagir Gadzhiyev, deputy commander of Air and Air Defense Forces Unit of the Southern Military District, and WWII veteran Yelena Gorbacheva ahead of a private concert, marking her 95th birthday and the 75th anniversary of the victory over Nazi Germany, May 6, 2020, Rostov, Russia.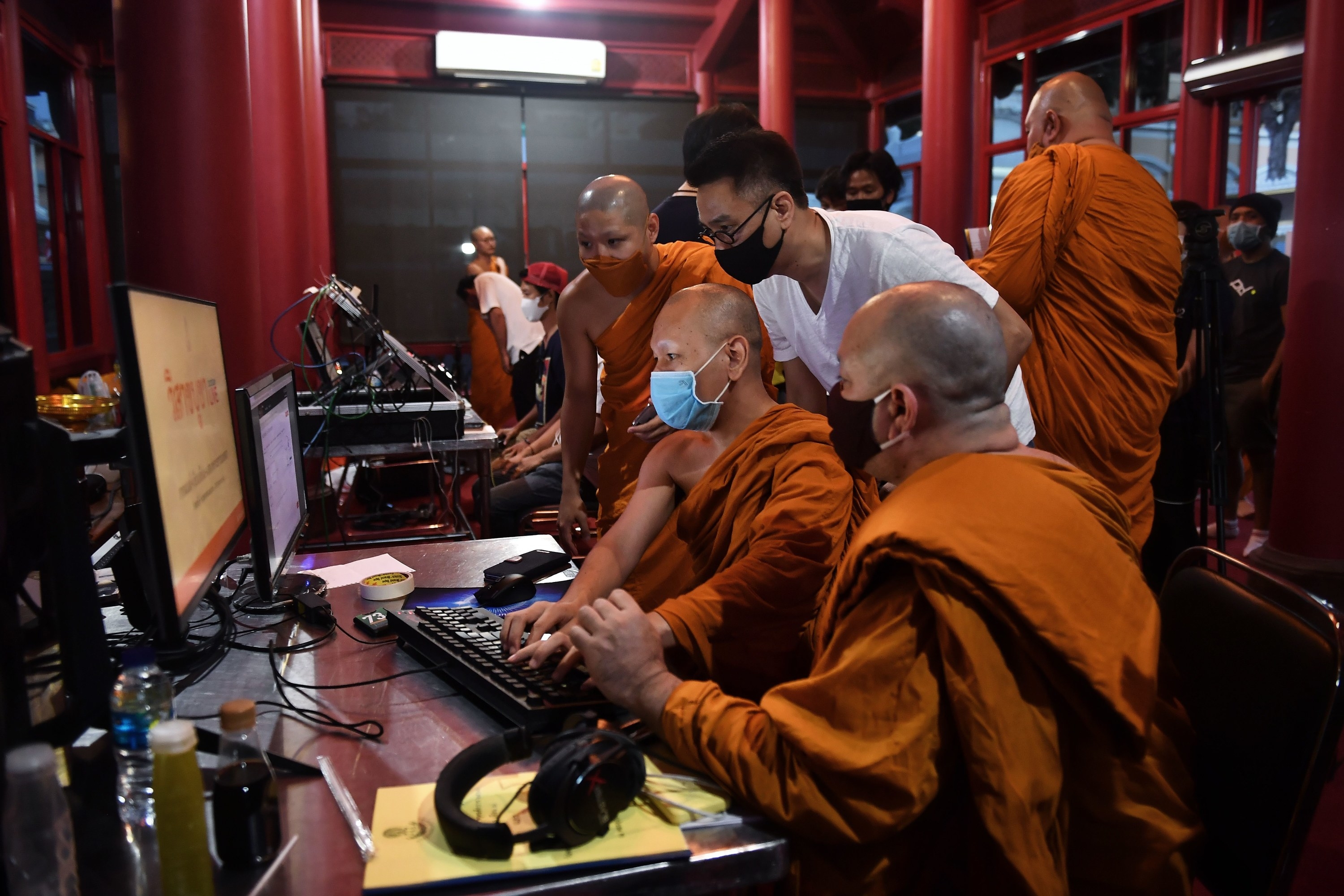 Buddhist monksset up a live broadcast for prayers inside Wat Bowonniwetwiharn temple in Bangkok on May 6, 2020.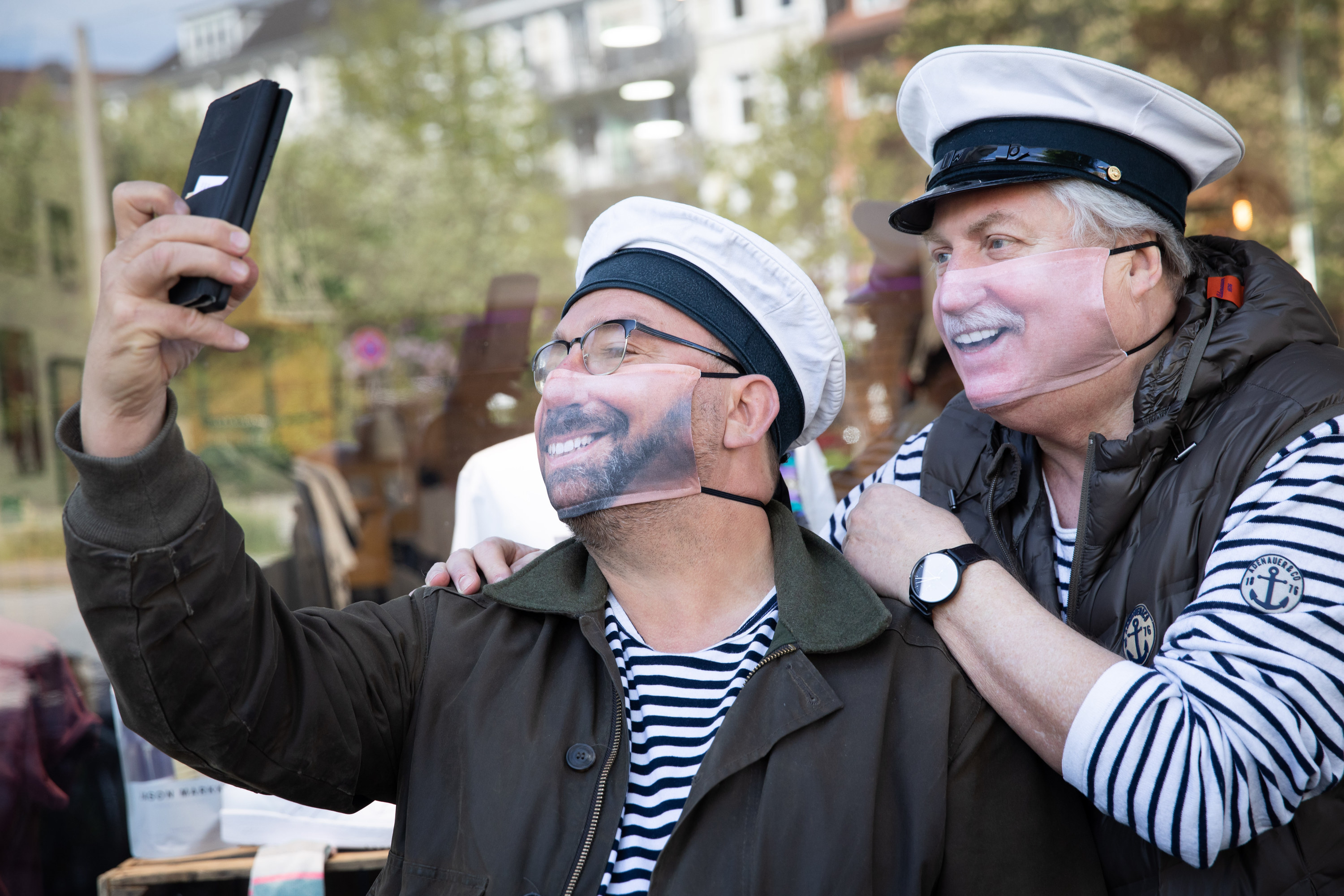 Claas Vogt and Klaus Baumgartwith their new photo masks in Hamburg, Germany, May 5, 2020.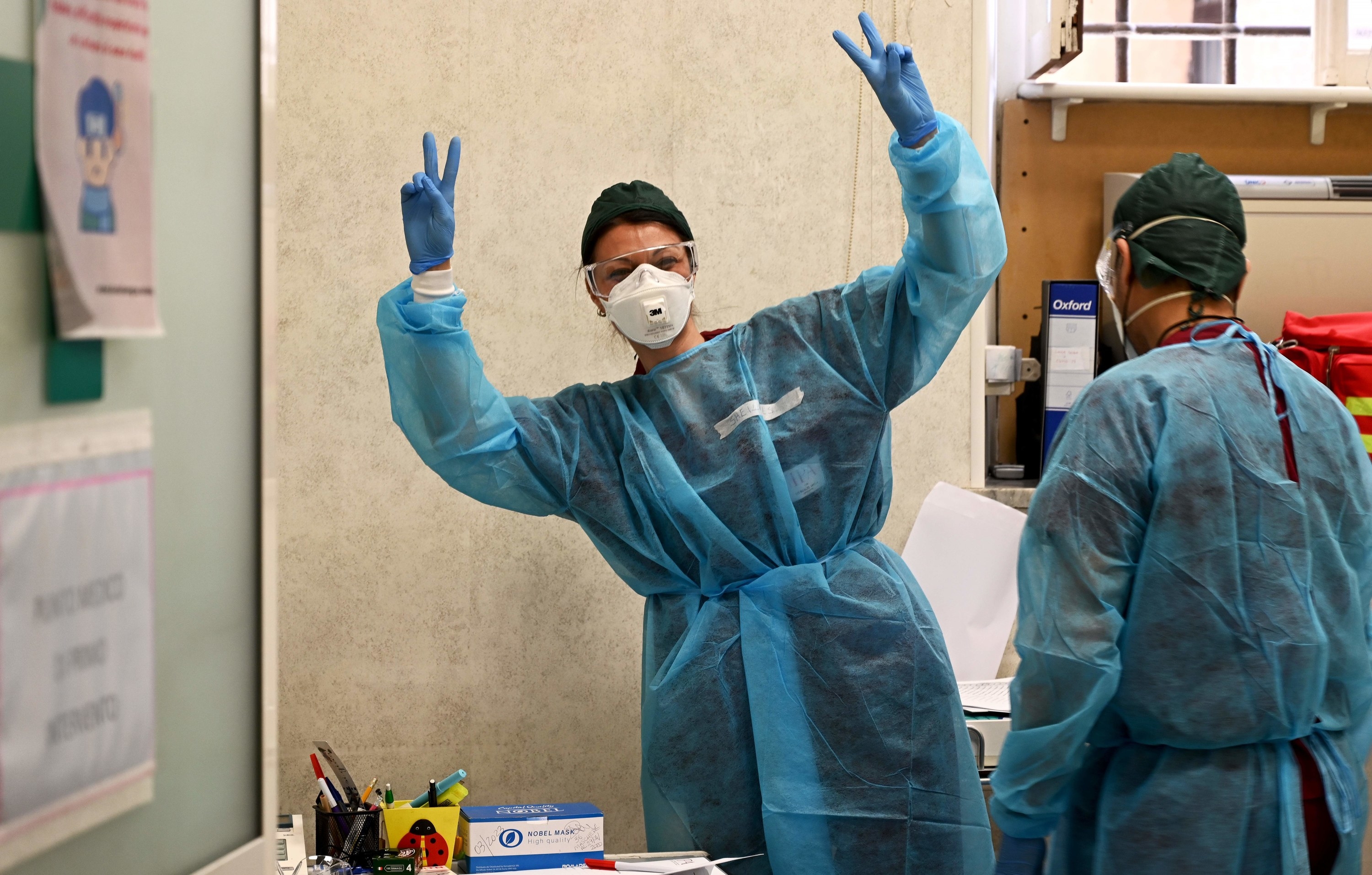 A medical worker reacts within serological tests for COVID-19 conducted on municipal workers on May 6, 2020 at the Capitoline Hill municipal building in Rome.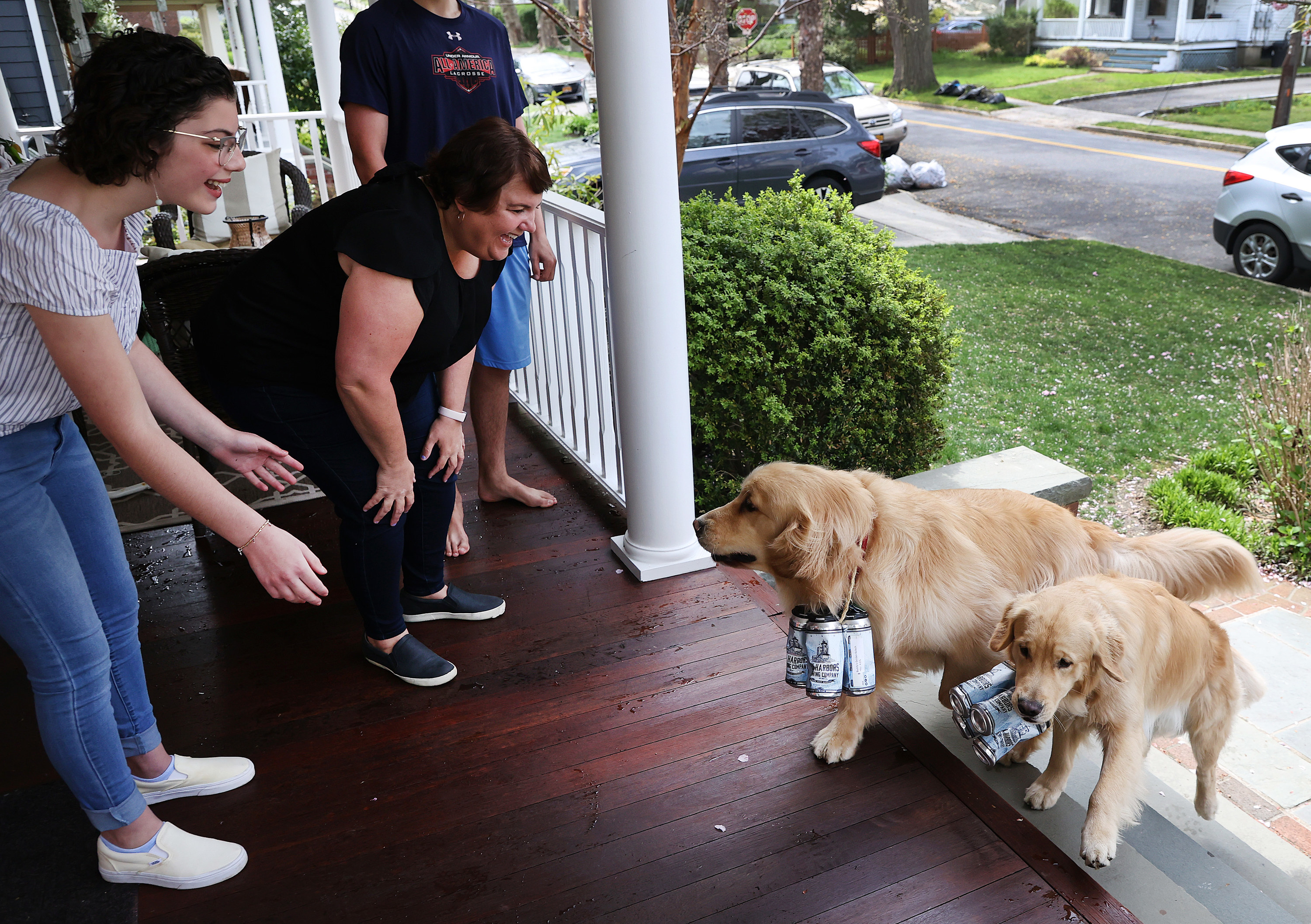 Lisa Fascilla, with children Nina and Alex receive a beer delivery from Karen and Mark Heuwetter and their two dogs Buddy and Barley on May 3, 2020 in Huntington Village, New York.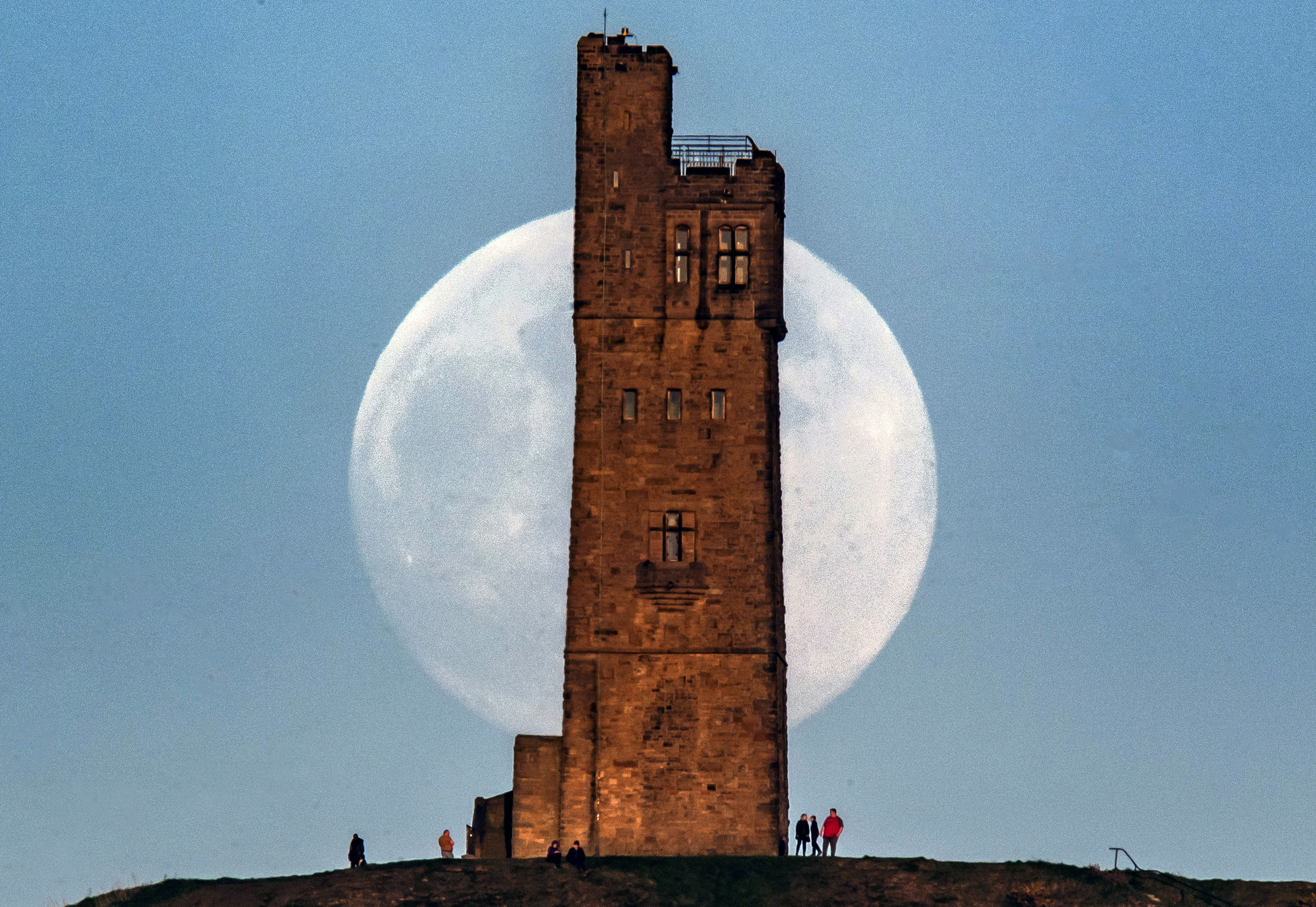 The Flower Moon is seen behind Victoria Tower on Castle Hill on May 6, 2020 in Huddersfield, England.

Russia
Kate Bubacz is the Photo Director for BuzzFeed News and is based in New York.

Contact Kate Bubacz at [email protected]

Got a confidential tip? Submit it here.
Source: Read Full Article