In Hollywood, it's hard to make a long-term relationship work. And yet some famous couples manage to work through their problems and stick together. However, few are as candid about the state of their relationship as Will Smith and Jada Pinkett Smith. And according to Will Smith, he knew very early on that he found something very special with Jada.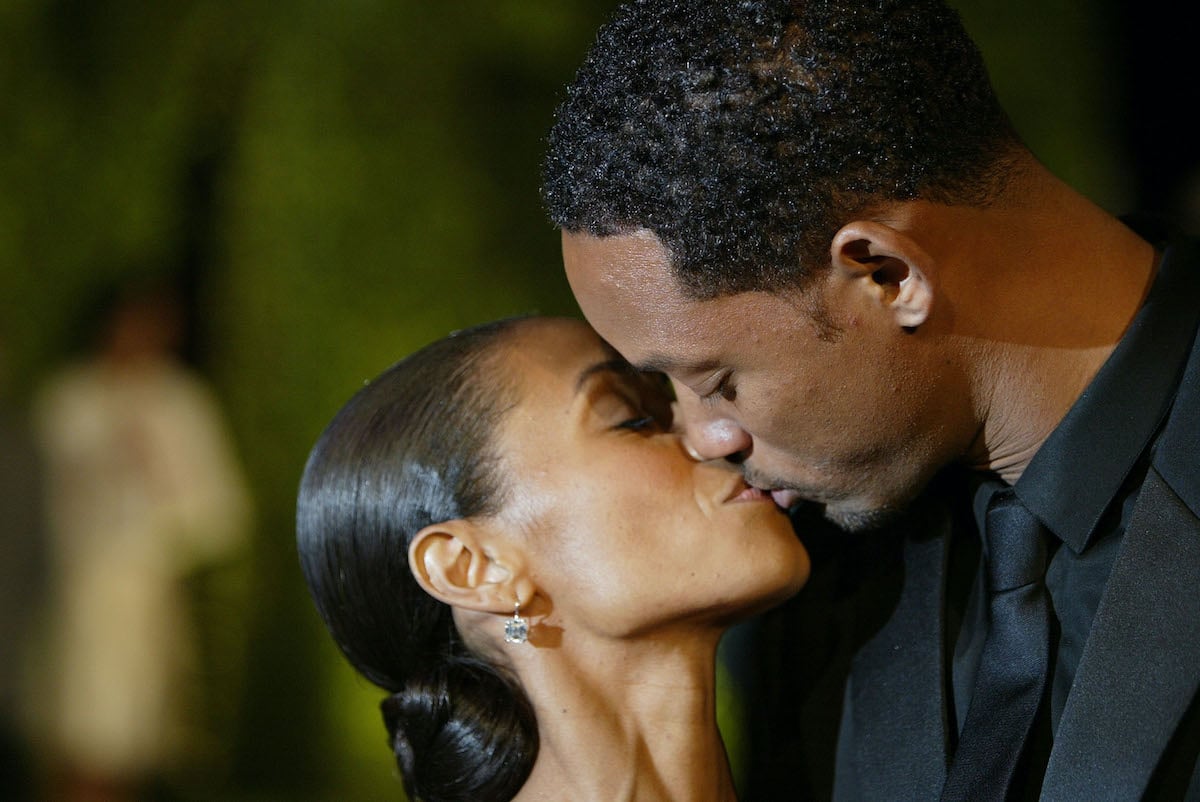 How Will Smith and Jada Pinkett Smith met
From 1992 to 1995, Will Smith was married to his first wife, Sheree Zampino. The couple share a son, Trey Smith, whom his father's song "Just the Two of Us" is about. And in 1997, Will Smith and Jada Pinkett Smith married. The couple met when Pinkett Smith auditioned for the role of Smith's girlfriend on The Fresh Prince of Bel-Air.
Though the role ultimately went to Nia Long, the two knew there was chemistry there. But it wasn't until Smith's first marriage ended that he reached out to Pinkett Smith. Since 1997, the pair have remained together, despite the challenges they've faced. Most notably, Pinkett Smith admitted in June 2020 to an extramarital relationship with singer August Alsina.
The Smith family has definitely come a long way over the years
Indeed, Smith and Pinkett Smith have weathered the storm. Spending more than two decades together can wear on any relationship. But it does seem like the couple has emerged stronger after everything they've been through together. In fact, the couple don't even prescribe to the term "marriage." Their relationship — as what they call "life partners" — is bigger than that.
"You get into that space where you realize you are literally with somebody for the rest of your life," Smith said during a 2018 interview. "There's no deal breakers. There's nothing she could do — ever. Nothing that would break our relationship. She has my support till death and it feels so good to get to that space."
Will Smith once revealed exactly how he knew their love was special
Although that kind of loyalty feels like it must have grown over time, it seems like Smith knew what they had very early on. In the December 1996 issue of Movieline magazine, the actor shared a childhood story of when his sister leaped to his defense after someone robbed him at knife-point. She immediately got a baseball bat and helped search for the attacker for hours.
"We never found the guys, but that type of love and commitment is what I search for. My mother and my grandmother? That same kind of unconditional love. All women have the organs. But that's not what excites me about being in a relationship with women. That's not what makes me feel good.
What I want to know is, 'Are you gonna grab a bat when someone steals my money?' Now Miss Jada's so little, she might need two bats. But she's more than happy to go grab 'em. Outside of our love relationship, she's my best friend, too."
After all this time, it seems Smith's intuition about his romance with "Miss Jada" was spot-on. The two appear to be as strong as ever, despite having every reason to have called it quits. In that regard, their resilience is admirable in Hollywood or beyond.
Source: Read Full Article