Marriage is hard. Getting one to last takes work. Throw in demanding, public careers, and being in it for the long haul is nearly impossible. 
But Rodney Peete and his wife Holly Robinson Peete have it figured out. They've been married for more than two decades. Their relationship hasn't been without its problems, but they found a way to work things out. In fact, Holly and Rodney may have figured out how to build any relationship on a solid foundation. They started couples counseling early on.
Rodney Peete was a solid NFL football player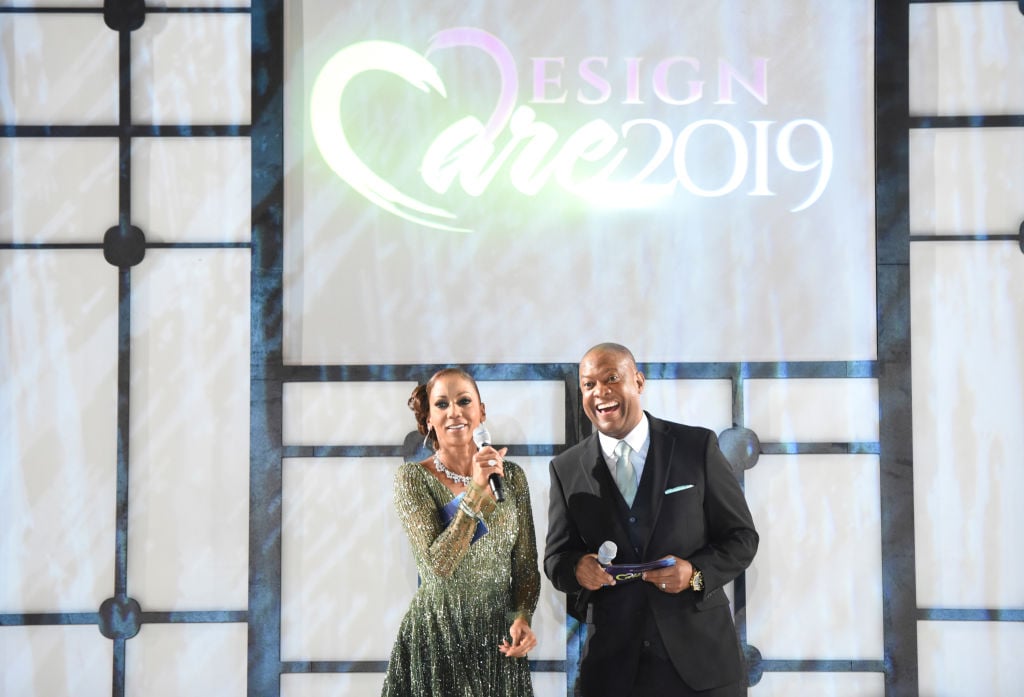 RELATED: Shailene Woodley on Her Open Relationship; 'There Should Be No Rules…'
Before he ever met his wife Holly, Rodney had a successful football career, according to The Undefeated. Despite a very promising tenure at USC, Peete was a sixth-round draft pick in 1989. There were some who suggested that it had to do with race. Although he was not the first black quarterback, he was drafted at a time when the league was still getting used to the idea. He didn't let his disappointment stop him from a great career. 
Although he was never exactly a superstar in the NFL like he was in college, he was a solid player. He eventually retired in 2004, after three decades in the league.
Holly Robinson Peete and Rodney Peete met in 1993
The future Mrs. Peete, at the time just Holly Robinson, was a successful actress. A friend introduced her to Rodney, and she was not impressed, according to The New York Times. He was surrounded by women all the time, and it wasn't her scene. Holly may not have seen a future for the two, but Rodney did. 
The second time the two met was at a party at his house. The place was crawling with groupies, so Holly ate and left. A few minutes after she got home Rodney showed up at her door, and said: "The party was over when you left." According to Mrs. Robinson Peete, "That line was good enough to buy me a real date." And they've been together ever since. 
Holly Robinson Peete insisted her future husband get counseling
Considering he was an NFL player, Holly knew there would always be other women trying to get with Rodney. He was "monogamously challenged," as she put it. She didn't want to bring those issues into their marriage. So before they tied the knot, she requested they get couple's counseling. Rodney was down. "He was opened to everything and that's why I liked him. That gave me enthusiasm. It's the work that he's willing to put in that got us here."
That counseling may have helped them build a rock-solid marriage. According to the Peetes, they've seen most of their other Hollywood friends' marriages end in divorce. But they're still going strong, despite adversity. They have had to find a way to keep their marriage going through their son being diagnosed with autism, an NFL career, and an NFL retirement. It definitely wasn't easy, and Holly is the first to admit that there were times it was touch and go. But they're still here. 
Rodney Peete is ready to give marriage advice
Not only are the Peetes still around, but they're also happy to share their secrets with the rest of the world, reports Essence. Counseling was apparently so good for Rodney that he's ready to teach others the secrets of a happy marriage. He says that being with his wife has made him more in touch with his feelings, and less angry. 
He's also come up with a few techniques for stopping a marital dispute that any couple could use. He has a 20-second hug method that he claims works wonders. "I came up with the 20-second hug. No matter how mad you are, if one asks for the hug, it's mandatory. It's embracing and emotional. That runs through you while you're not saying anything. You slow down. You become less angry. It reminds you of why you're together."
Source: Read Full Article