The Pioneer Woman star Ree Drummond knows her lasagna. Whether you're preparing it for a holiday dinner or a cozy weeknight nosh, the Food Network host has quite a few variations on the casserole to keep it interesting.
And, she reveals the version that inspired her (then-boyfriend, now husband) Ladd to propose to her.
Drummond transforms the casserole dish into a cheesy dip
The dip portion of Drummond's Lasagna Dip and Chips resembles the actual casserole and features mozzarella, Parmesan, cottage, and ricotta cheeses. The noodles themselves are kept out of the dip and Drummond instead turns them into crunchy chips to enjoy with the dip.
Cooked lasagna noodles, or "these little wonders," as Drummond calls them on the Food Network video for the dish, are cut into triangles, tossed with olive oil, Parmesan cheese, and fresh oregano, and baked in an oven until crispy. As one reviewer put it, "The dip is great, but the chips are pretty amazing!  Thought they would be tough and brittle, but are the star."
Find the full recipe on the Food Network site.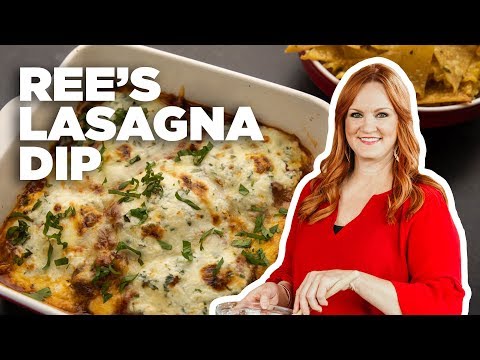 The lasagna that got Ladd Drummond to propose to Ree
On her Pioneer Woman site, Drummond said of her lasagna recipe called "The Best Lasagna. Ever.": "Ladd basically proposed to me over this lasagna." The recipe includes cottage cheese, which she concedes is not a popular ingredient in lasagna. However, she reminds fans that "If the thought of cottage cheese makes you want to run out of the house, take heart: you won't even know it's there. Ladd wouldn't touch cottage cheese with a ten-foot pole, yet he loved this lasagna so much…he married me."
Also featuring ground beef and hot breakfast sausage, the recipe apparently lives up to its name, as she noted.
"I've made this lasagna for various categories of humans since my mom first scribbled it down for me: men, women, democrats, republicans, scholars, and foreign dignitaries. I even donated two pans to a charity auction once. The overwhelming consensus has always been that it's 'The Best Lasagna Ever,' which is precisely what I've been trying to tell you turkeys," she declared.
Find the recipe for "the best lasagna ever" at Food Network's site.
Ree Drummond's White Lasagna Soup features ricotta 'dollops'
Featuring pork sausage, ground beef, and broken-up lasagna noodles, The Pioneer Woman's soup is warming and rich. But its main feature are the ricotta dumplings made from whole-milk ricotta, Parmesan cheese, basil, salt, and pepper.
She finishes the soup with "little dollops of ricotta" cheese, as she noted on the Food Network video for the recipe. "You can kind of do little globs here and there" in the soup. "If they serve soup in heaven, this is definitely at the top of the list."
Find the recipe on Food Network's site.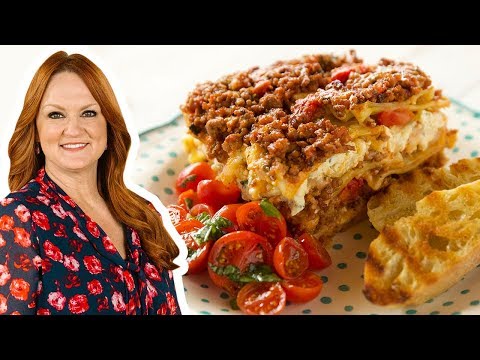 'The Pioneer Woman's easy and convenient Loaf Pan Lasagna
Drummond's Loaf Pan Lasagna (full recipe can be found on Food Network's site) has a meatloaf feel with layers of pasta and meat. Cheesy, meaty, and saucy, it's basically a regular lasagna presented in a loaf pan. It's also an infinitely quicker dish to assemble and cook for a weeknight meal.
Reviewers agreed. "Excellent for families who just had a baby!," said one home cook.
Another fan added, "Just delicious! Sauce is so rich with a great depth of flavor."
Source: Read Full Article