Tennis superstar Naomi Osaka is not here to fit your expectations!
The 22-year-old Grand Slam champion is firing back at critics who urged her to maintain an "innocent image" off of the court after she recently uploaded a few sexy bikini pics on Instagram. Because, you know, women her age don't do this sort of thing all of the time, right? Sigh…
Before we get into the tea, see some of the flattering shots that are causing a stir (below):
Dayum. Looking good, gurl!
The decorated young athlete looks great soaking up the sun at her home, but far too many users were concerned with policing her body and the way she chooses to share it on her platform. Following a slew of unsolicited comments, Osaka took to her Twitter account and blasted the trolls:
"I just wanna say it's creeping me out how many people are commenting @ me to maintain my 'innocent image' and 'don't try to be someone your not'. You don't know me, I'm 22, I wear swimsuits to the pool. Why do you feel like you can comment on what I can wear?"
She's not wrong, either! Sure, being a public figure opens you up to criticism far and wide — but why are these shots (above) considered inappropriate for her and deemed completely normal for Miz Kylie Jenner, who's exactly the same age and shares thirst traps on the daily? C'mon now!
Although Hailey Bieber showed her some love by responding with a couple of fire emojis, a different user commented with speculation on whether or not Naomi was expecting:
"Soo, not pregnant?"
Ugh. That's never okay to casually ask a woman you don't even know! A second commenter flat out attacked her character, writing:
"I don't get why you would post half naked pics of yourself. Have some class… you don't need to do this."
Sigh. There were quite a few people who appreciated the looks, though! Another fan praised the starlet's figure, adding:
"Serve me body & grand slams okkk"
Yes! We sincerely hope Osaka focuses on those positive remarks instead of the negative opinions of the peanut gallery. It's understandable why some might feel protective over the Haitian-Japanese athlete, who shot to stardom after she defeated tennis superstar Serena Williams for the 2018 Grand Slam singles title. Fans of the sport watched her accept the trophy with tears streaming down her face due to the controversial nature of her victory and seemingly developed their own "innocent" view of her.
However, let this serve as a reminder that none of us know Naomi personally and she has every right to post what she wants on her page! Plus, when she looks this good, a bikini pic or two won't hurt anybody.
Related Posts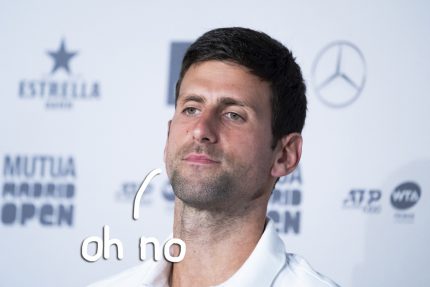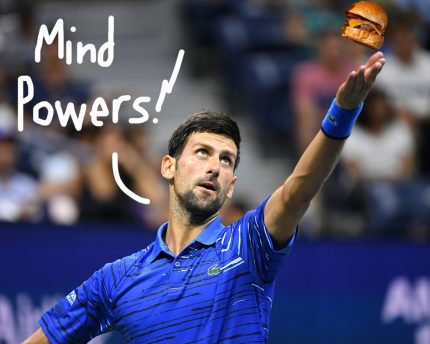 Source: Read Full Article