Feeling a little cynical about the whole "is true love even real" thing? Well, Shakira and Gerard Piqué's relationship history is bound to restore your faith in love pronto. Even if it doesn't make you believe in true love again, just take a few minutes to immerse yourself in the passionate union of a world renowned pop star and a world renowned soccer star. Their story is out-of-this-world and totally adorable.
You're about to get a major deep dive on their story below but here's the TL;DR version: They met in 2010 while Shakira was shooting the "Waka Waka (This Time for Africa)" music video, which briefly featured Gerard. Shakira was instantly attracted to him, but had a boyfriend who she had been with for over a decade. She wound up breaking up with the boyfriend and falling hard for Gerard — so hard that she literally said it made her believe in God again. Things pretty much only went up from them.
They met in June 2010 while shooting a music video.
The couple met when Shakira was filming the video for "Waka Waka (This Time for Africa)," the 2010 World Cup anthem.
Gerard, a soccer player, appeared in the video. "I wasn't a soccer fan, so I didn't know who he was," Shakira recalled in a 2020 interview with 60 Minutes. "When I saw the video, I was like, 'Hmm, that one's kind of cute. 'And then someone decided to introduce us."
"It all started when we were together in South Africa and I wrote to her," Gerard said of their first encounter to Spain's TV3 in 2016. "She was already there because she sang in the opening ceremony, and I asked her what the weather was like. It's the typical stupid question, and the normal answer is to tell me to bring a jacket [June/July are winter in South Africa]. But she started telling me what the weather was, like, every minute, and it got to the point where I told her we [Spain] would have to get to the World Cup final to see her again—she was singing at the final."
In a June 2013 interview with Elle, Shakira said meeting Gerard revived her belief in God. "I think, if you can prove the existence of God, it can only be proven through love," Shakira told Elle at the time. "I even had lost my faith for a while. I was becoming as agnostic. And it was really hard, because I was always very religious, and for a few years, maybe because — it sounds so corny — I was not feeling the love like it was supposed to be, I started to think that there was no God. And suddenly I meet Gerard and the sun comes out."
Needless to say, there was a spark there. But Shakira was still with longtime beau Antonio de la Rúa.
In January 2011, Shakira announced her split from Antonio.
"During our almost 11 years together we have loved each other deeply, taken care of each other and stood by one another. They have been the most wonderful years of our lives, and thanks to that love and the respect that we share for one another we have been an exceptional couple and partners," they wrote in a joint statement. "However, since August 2010, we made a mutual decision to take time apart from our romantic relationship. Throughout this time we have continued to work together hand in hand, have remained close and have kept the details absolutely private until now."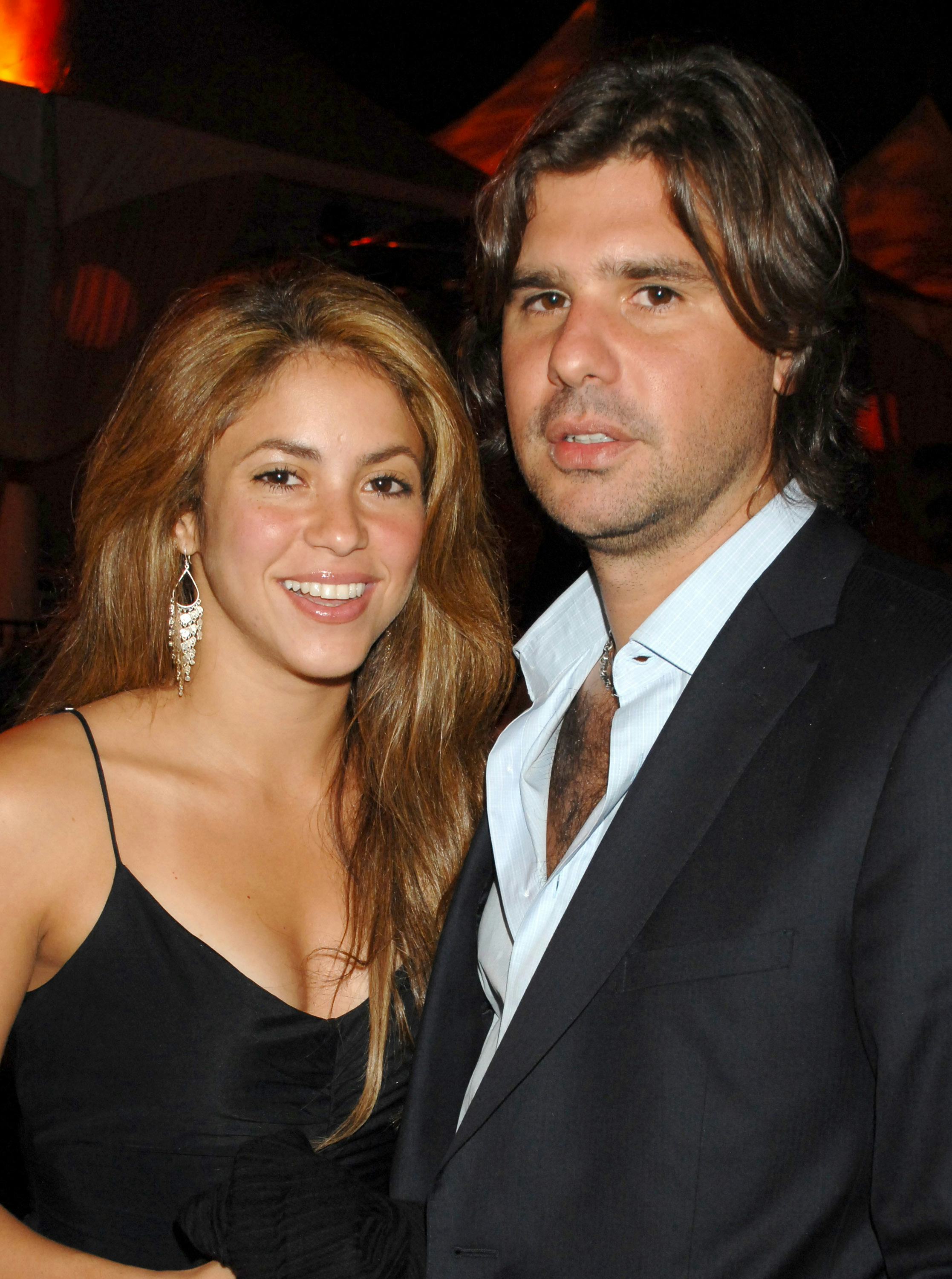 By May 2011, Shakira was publicly dating Gerard.
The pop star and the soccer player didn't publicly make it official until Gerard appeared on stage with Shakira at one of her concerts in Spain in May 2011.
I mean, just look at them: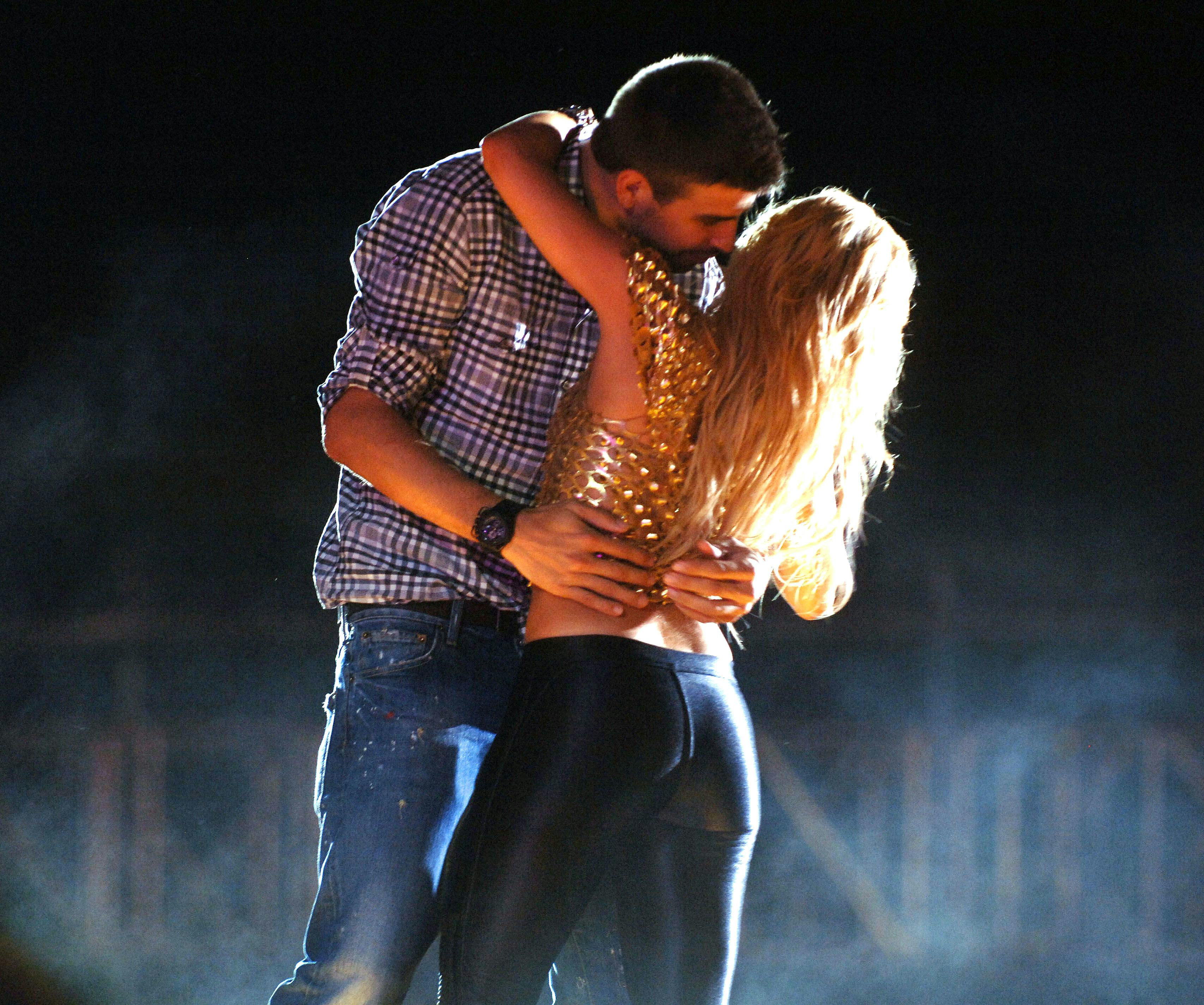 In January 2012, they had their first red carpet appearance.
Here they are looking fresh to death and as in love as ever at the FIFA Ballon d'Or Gala in Switzerland: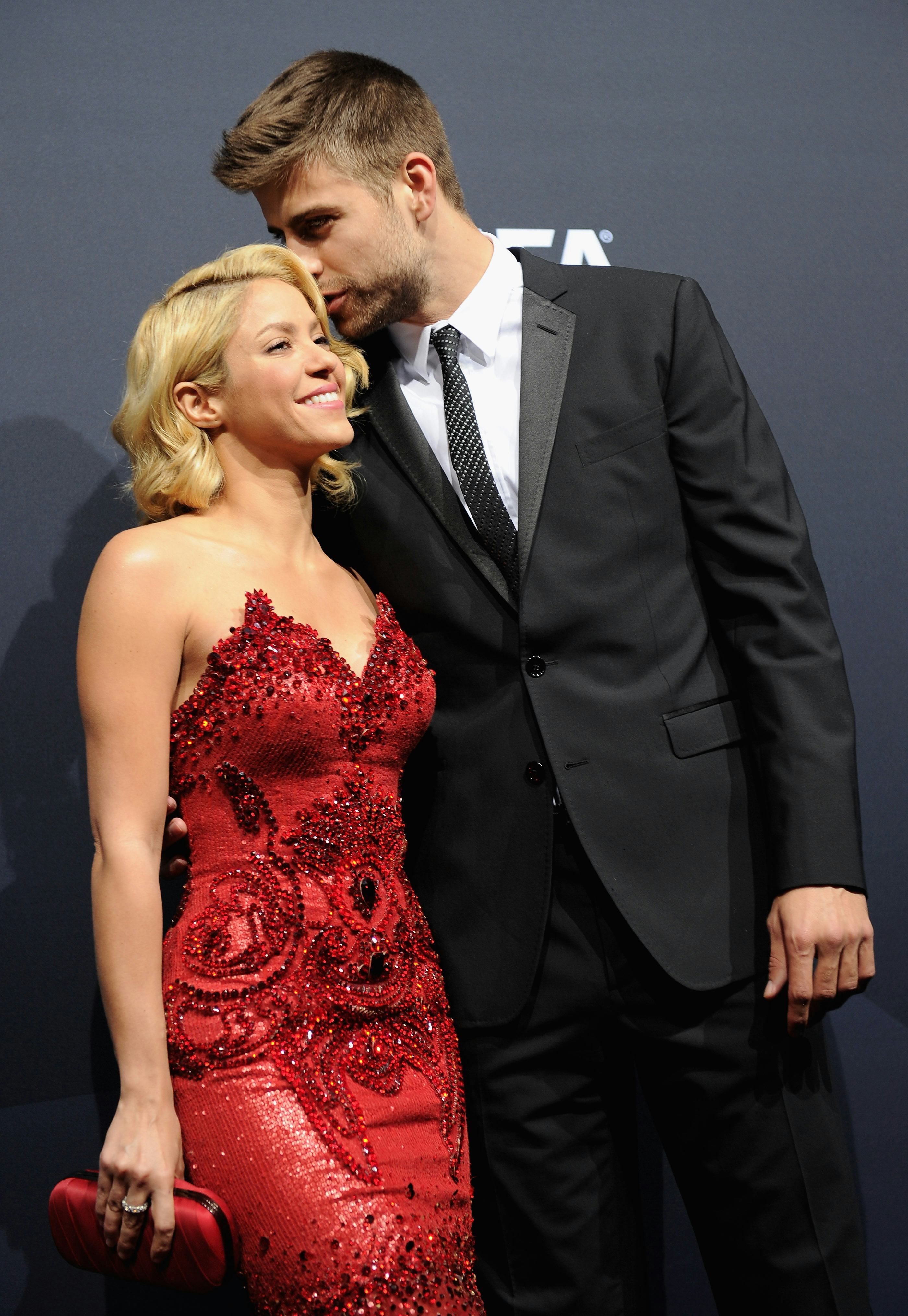 Shortly after that first red carpet appearance, they were expecting their first child.
"As some of you may know, Gerard and I are very happy awaiting the arrival of our first baby! At the time we have decided to give priority to this unique moment in our lives," Shakira wrote on her website in September 2012, per Elle.
In January 2013, they welcomed their first child.
"The name Milan (pronounced MEE-lahn), means dear, loving and gracious in Slavic; in Ancient Roman, eager and laborious; and in Sanskrit, unification," she wrote on her website at the time, per Elle. "Just like his father, baby Milan became a member of FC Barcelona at birth."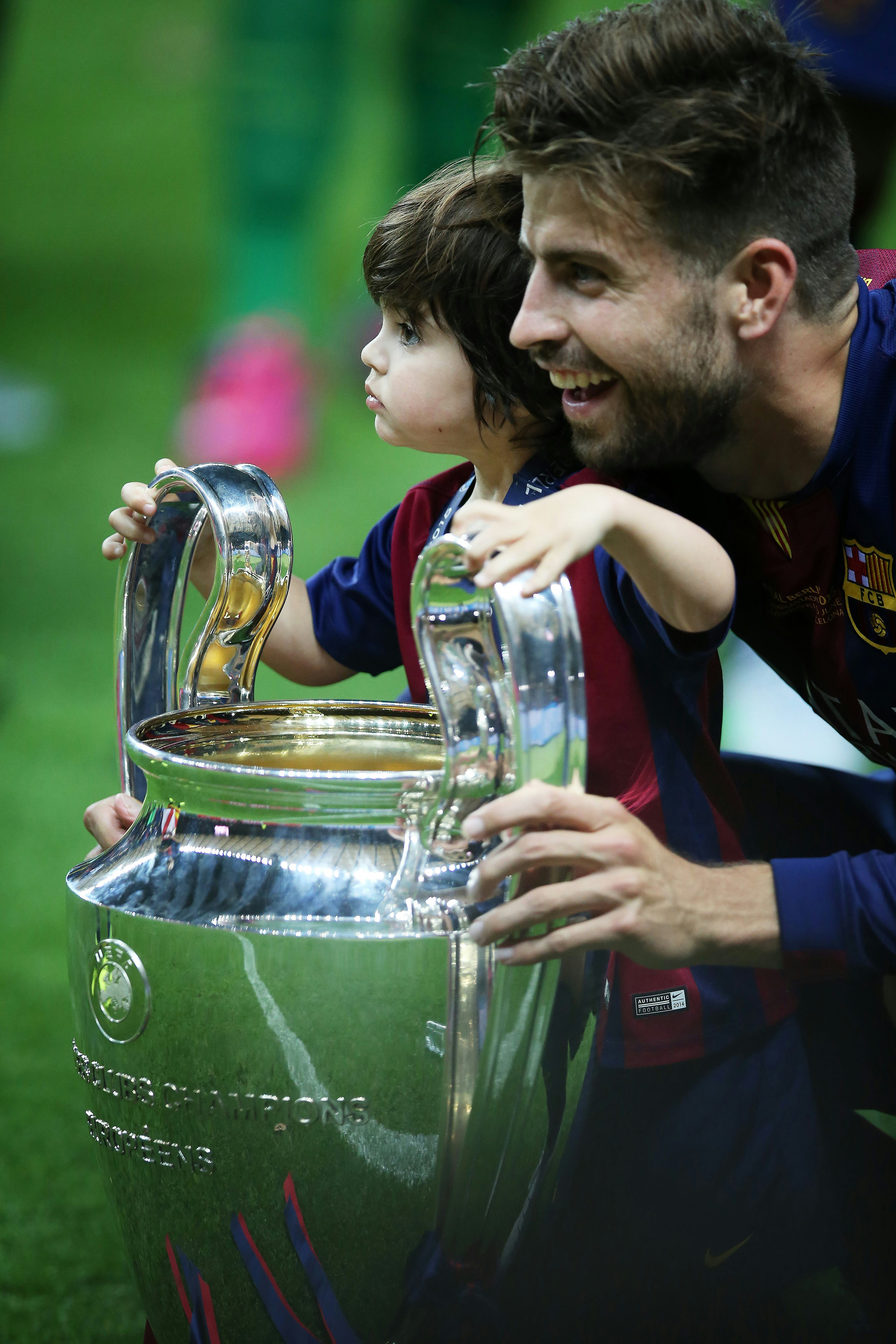 And, luckily, Gerard proved to be a great father. "Thank God the father is very involved. He has been amazing. The baby spends as much time with me as he does with his dad. He's the kind of dad who's full hands on," Shakira told Us Weekly in an April 2013 interview. "He changes diapers, he bathes him, he enjoys playing with the baby, he enjoys feeding him, all of that stuff. So that's great help for me, you know. I can't imagine doing all of this and not having the father do his part of the job. So that's a huge help to me."
In 2014, Shakira made it clear she's in no rush to get married.
"We already have what's essential, you know? We have a union, a love for each other, and a baby," she told Glamour in June 2014. "I think that those aspects of our relationship are already established, and marriage is not going to change them. But if I'm ever going to get married, he's the one."
They had their second child in January 2015.
Shakira announced her pregnancy on Instagram on Jan. 19, shortly before giving birth.
Ten days after the announcement, on Jan. 29, Shakira gave birth to their second son Sasha Piqué Mebarak. "The name Sasha is of Greek and Russian descent and means 'defender of mankind' and 'warrior,'" she wrote on Instagram.
Don't worry. Gerard was still a great dad. "Becoming a mom forced me to re-prioritize and make room for the things that are most important, while recognizing that there are things I can let go of and the world won't crumble around me," she shared in a 2016 interview with Parents. "Growing up with a working mom is a start. I also think their dad is a good example of a modern man to emulate. Gerard and I pretty much share all parenting responsibilities, although I'm definitely the disciplinarian."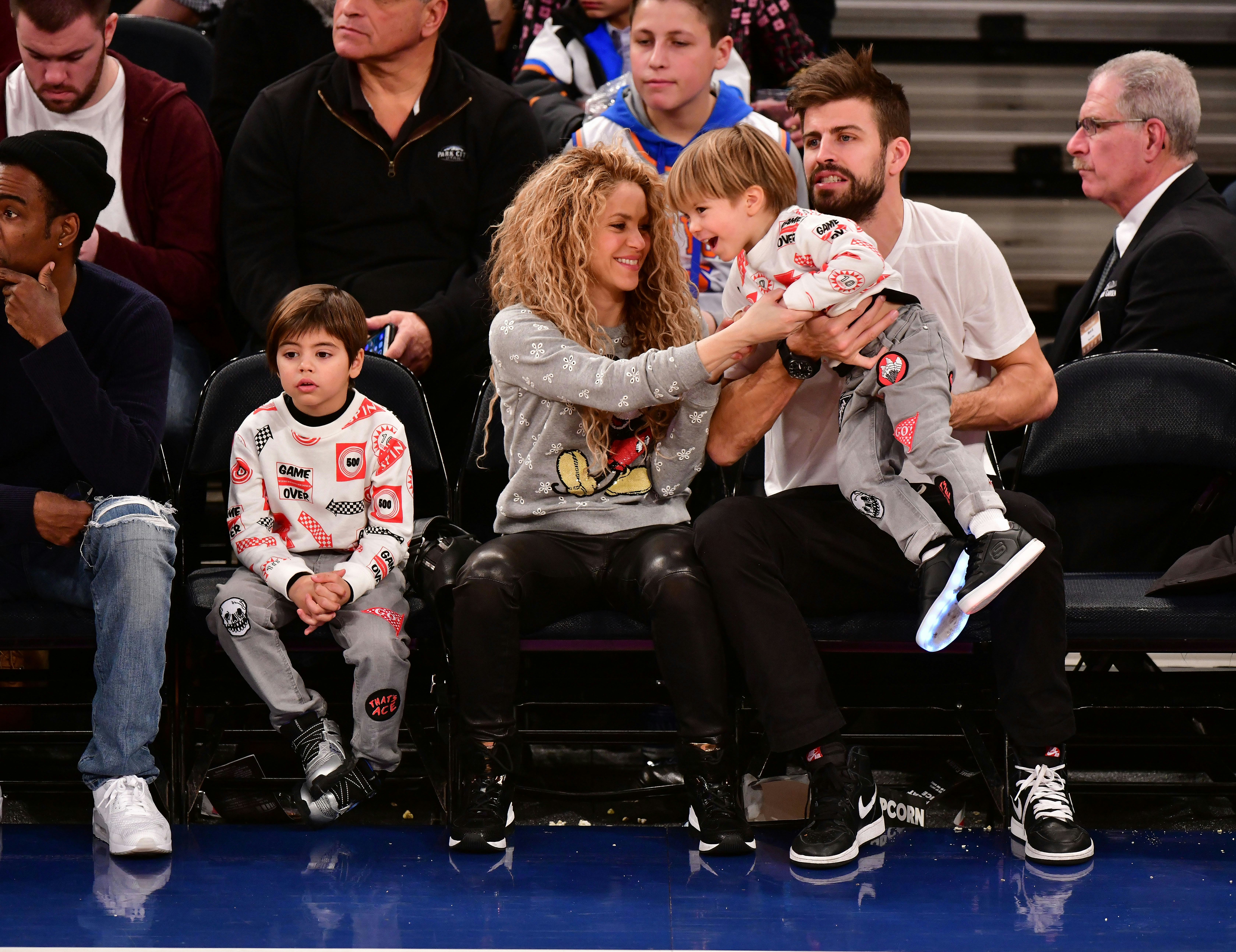 In a 2017 interview with Hola, Shakira opened up about how she and Gerard both prioritize their family over their ultra demanding careers. "We try to do the best we can. There's a lot of love; that's the foundation of any family," she said. "You have to take care of it and dedicate time. Family is the most important thing for me; the rest is secondary."
In April 2017, Shakira released a love song for Gerard.
The song is called "Me Enamoré," which translates to "I feel in love." The song features steamy lyrics, like this: "With you I'd have ten children/Let's start with two children/I only tell youIn case you want to practice." Omg, is it getting hot in here? Or is that just me?
Gerard retired from soccer in 2018 and Shakira had his back.
Shakira commemorated her partner's retirement by posting a picture of him on the soccer field alongside a sentimental caption penned in Spanish. The caption translates to: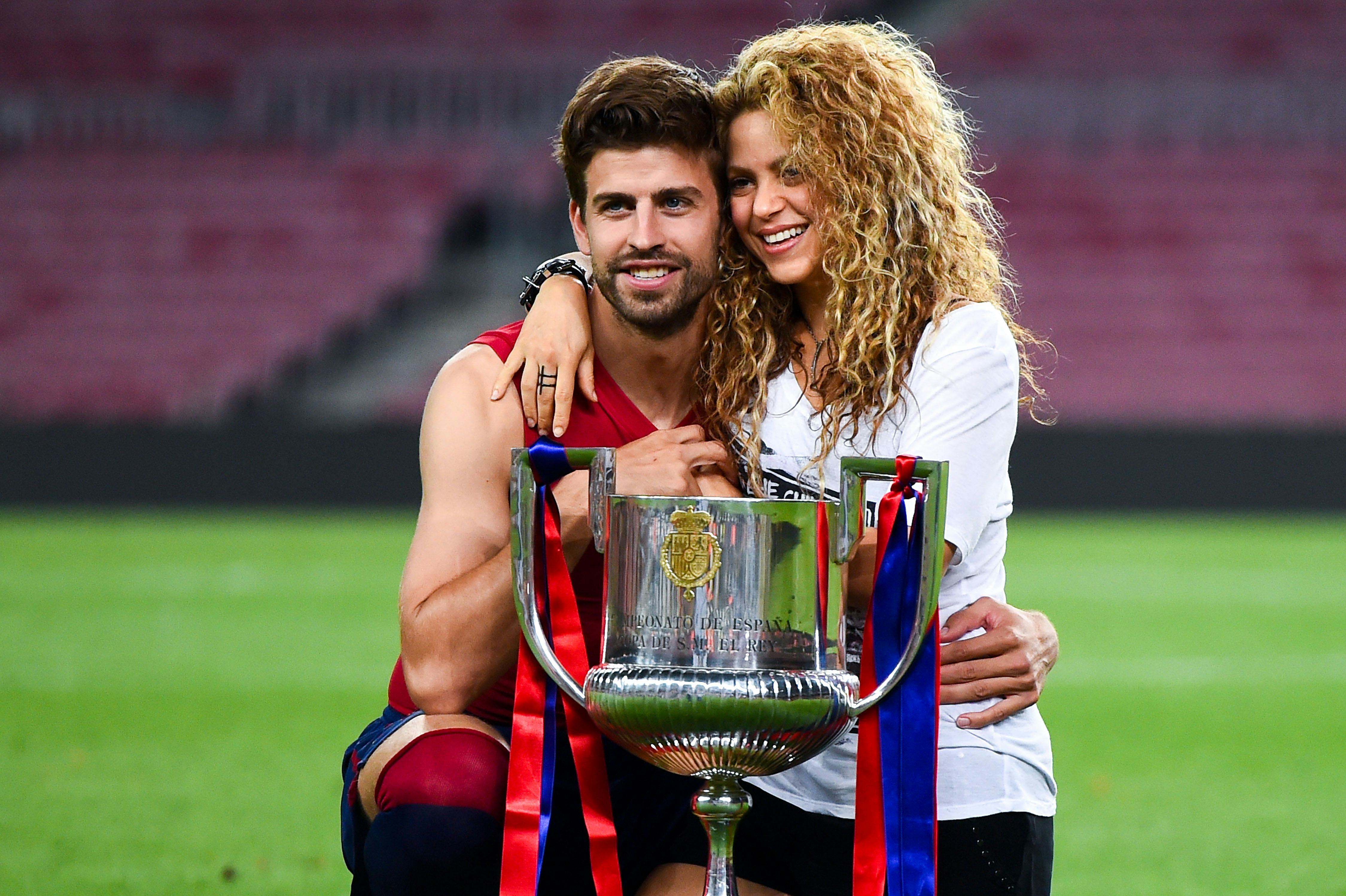 In 2019, Gerard was there for Shakira at her darkest hour.
In 2019 the singing sensation suffered a hemorrhage in her vocal cords. She opened up about the injury's effects on her relationship during a November 2019 interview with The Guardian. "He jokes that you would think you would want your wife to shut up — but when I had to remain quiet, he felt like one of those ex-convicts who are given their freedom and don't know what to do with it," she said. "Gerard saw the worst of me."
In January 2020, she doubled down on her decision to never marry.
"To tell you the truth, marriage scares the sh*t out of me," Shakira responded when she and Gerard were asked during a 60 Minutes interview why they won't just tie the knot. "I don't want him to see me as 'the wife.' I want him to see me as his girlfriend. Lover, his girlfriend, a little forbidden fruit, you know? I want to keep him on his toes. I want him to think that anything's possible, depending on behavior."
Their February 2020 birthdays were pretty out-of-this-world.
Just when you thought they couldn't possibly be any more meant to be, it turns out Shakira and Gerard happen to also have the same birthday. Yep. Shakira and Gerard were both born on Feb. 2. Shakira was born Feb. 2, 1977 while her partner was born Feb. 2, 1987, making her 10 years his senior.
For those of you who many not remember, Feb. 2, 2020 also happened to mark the day of the Super Bowl during which Shakira performed (and rocked) the halftime show.
Meanwhile, Gerard was busy across the globe in Barcelona playing against Levante at Barcelona's Camp Nou stadium. Luckily, his team FC Barcelona won, so it was a good birthday all around.
Here's to hoping the couple finds a way to top that epic birthday to end all birthdays come 2021.
More like this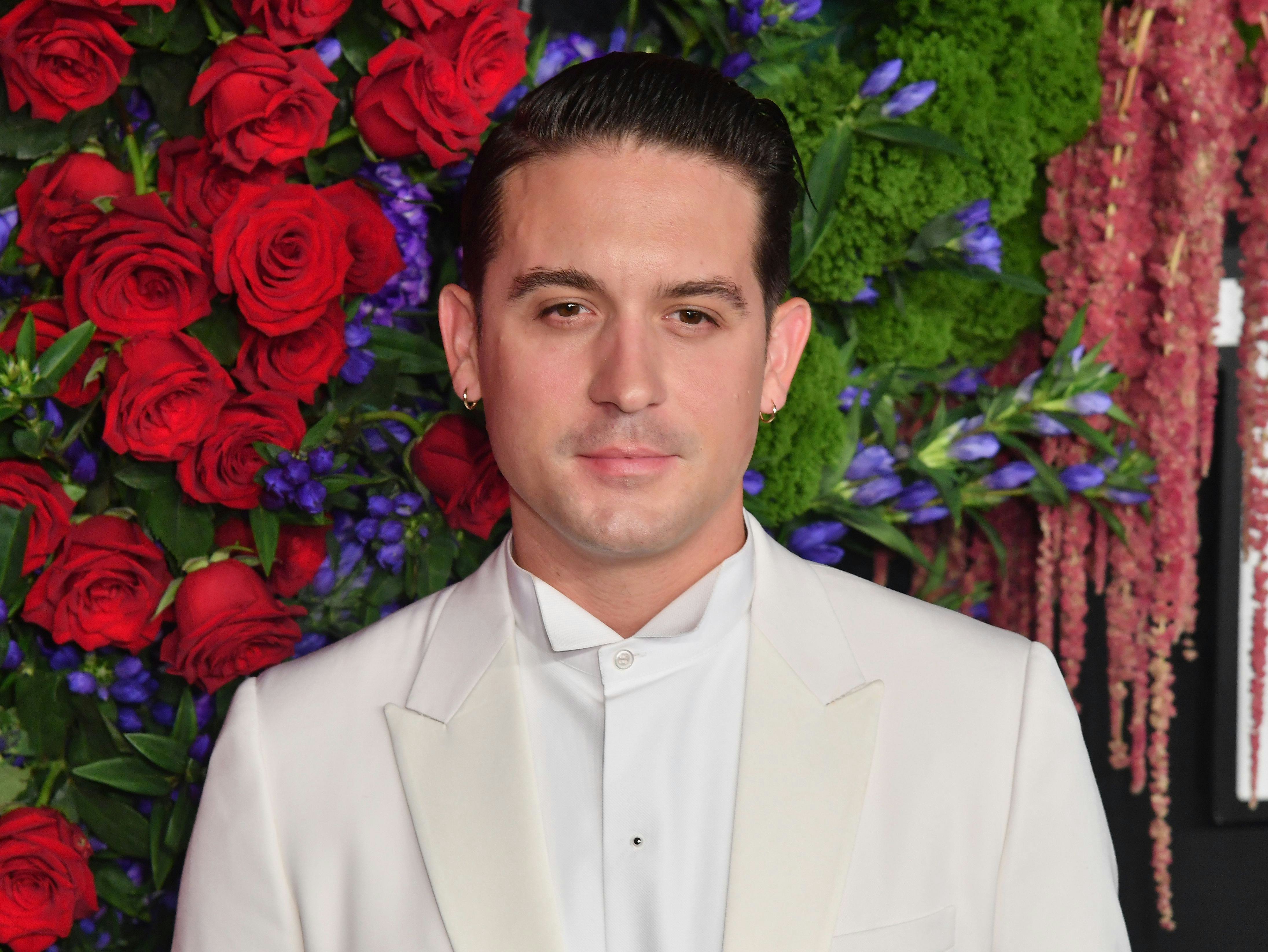 G-Eazy's Relationship History Is Full Of Famous Faces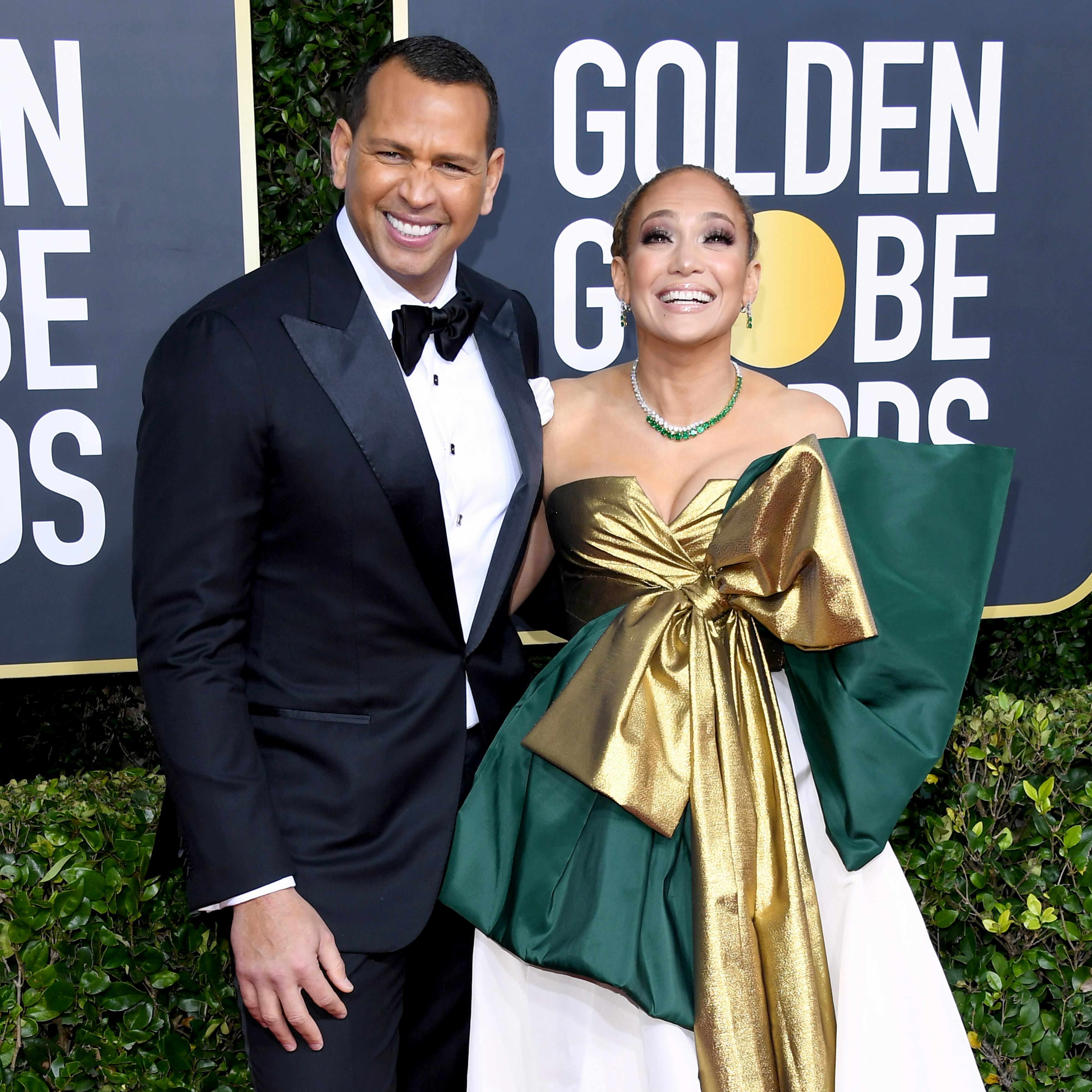 Jennifer Lopez & Alex Rodriguez's Relationship History Is Proof Soulmates Exist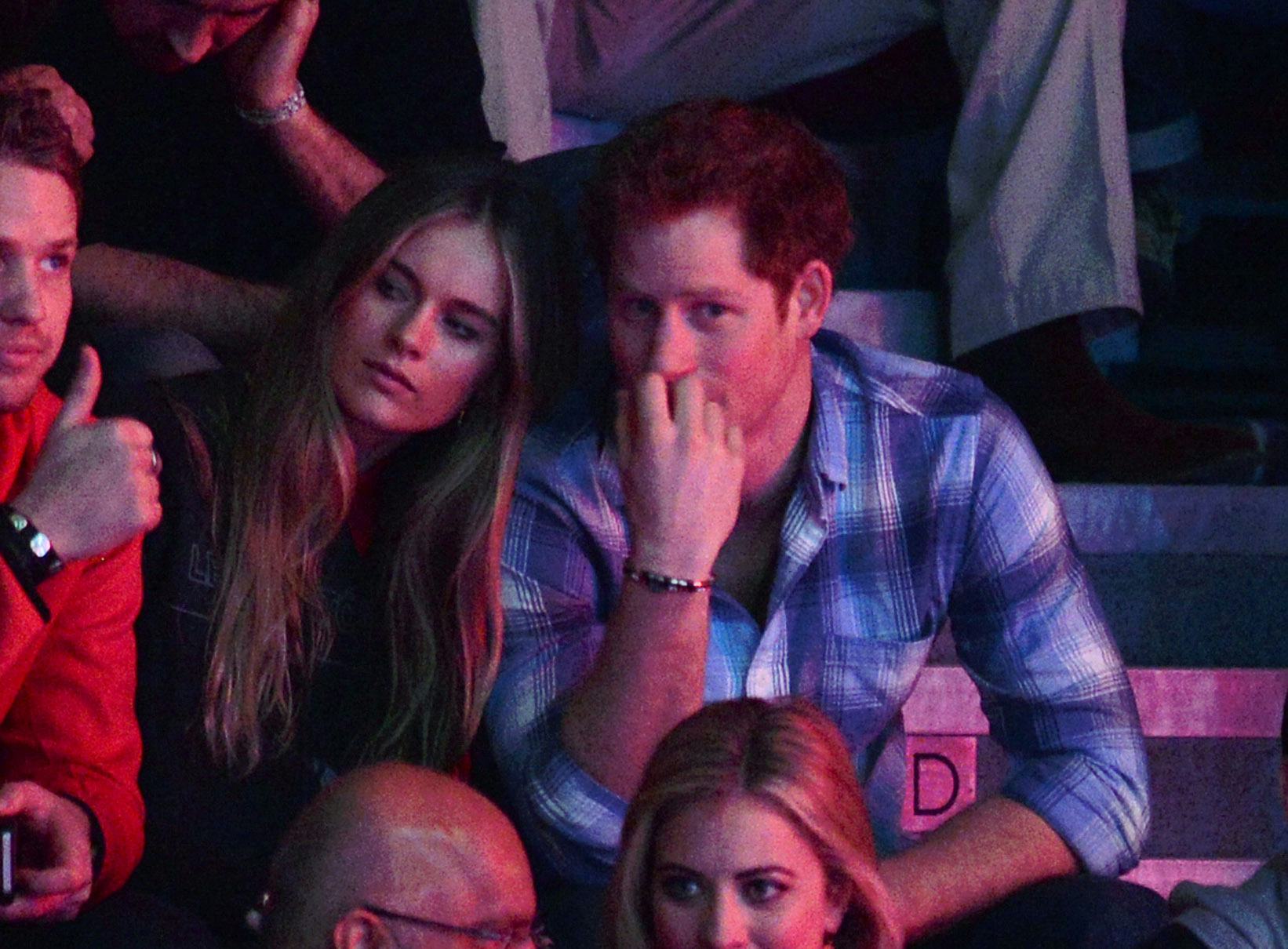 Prince Harry's Ex Cressida Bonas Revealed How The Breakup Changed Her Life
Stay up to date
Don't miss a thing with the Elite Daily newsletter.
Source: Read Full Article