Celebrities, by the very nature of their public personas and the attention put on them, have a bigger platform than most other people. In fact, celebrities can even be more powerful than politicians or experts when it comes to drawing attention to causes and making a noticeable difference in public opinion. Whether they are throwing their support behind a politician running for office, raising money for a charity close to their hearts, or out in the field working for a cause that moves them, celebrity activists can be very effective.
Shailene Woodley is among them. She believes deeply in environmental causes and has put some real effort into sharing her beliefs through both her work and her influence.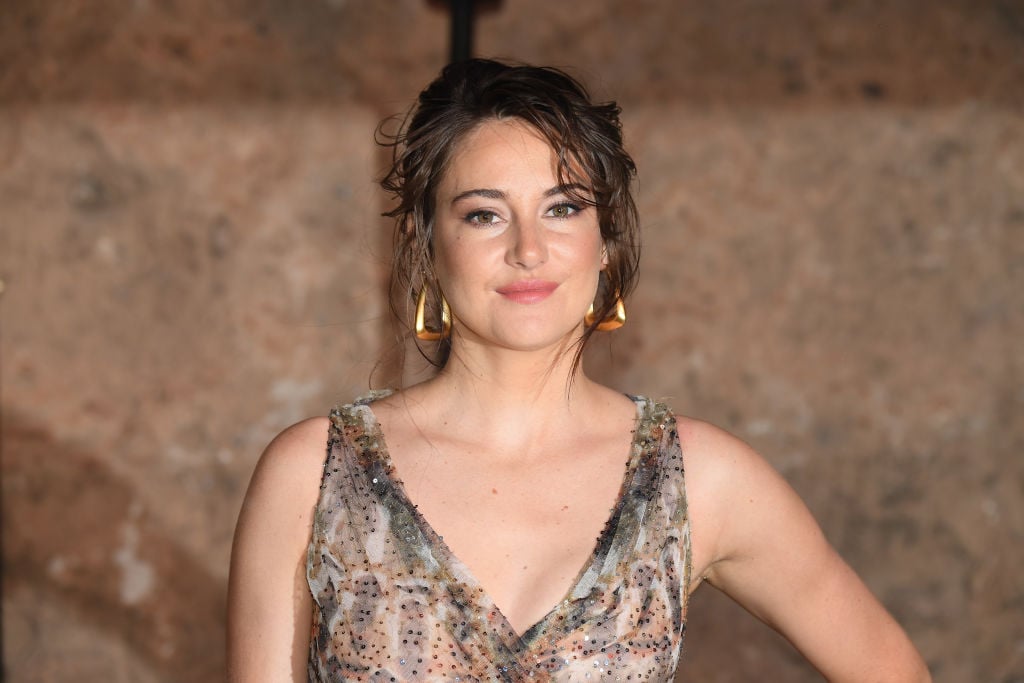 Shailene Woodley has matured along with her roles
Woodley's breakout role was playing Amy Juergens on the ABC Family drama The Secret Life of the American Teenager. While the show was popular enough to run from 2008 to 2013, it was not Woodley's favorite role to play. She felt that the end of the show, which featured her character navigating the struggles of being a teenage mom, got "preachy." "Towards the end, morally, the things that we were preaching on that show weren't aligned with my own integrity," Woodley explained.
While she may have worried that this family-friendly role might typecast her, she was able to leverage her newfound recognition into more interesting roles that better fit her goals. After working on films like Divergent and The Fault in Our Stars, Woodley demonstrated that she had range, depth, and clear talent. She brought all of that forward for her character in HBO's hit drama Big Little Lies. Here she called upon her own personal trauma to bring extra meaning to her character, Jane.
Accountability is a major part of Shailene Woodley's philosophy
Woodley has earned herself a reputation as an activist and someone who cares deeply about the issues that matter to her. She has also, however, been critical of activist movements. "I'll probably get in trouble for saying this," Woodley explained to Interview Magazine, "but we're so quick to point fingers, and we're so quick to deny responsibility and accountability, when in reality, we have to be accountable for every single choice, decision, and step we've made in our lives no matter what occurs around us."
She believes that any meaningful activism starts with responsibility for one's self. "If we don't work on ourselves first, nothing will actually change," the star explained. She went on to note that there is no one right way to make a difference and that we have to make space for different viewpoints. 
Environmental causes matter to Shailene Woodley
As far as where she puts her personal energy, Woodley is dedicated to environmental causes. "As a young person, I recognized that the way that we treat one another, with distaste and division and anger and greed, is the same way that we treat our earth," Woodley explained as she described how she first found herself drawn to environmental activism.
She isn't just talking the talk; she's also walking the walk. Woodley was arrested at a protest trying to protect indigenous land in North Dakota from construction for an oil pipeline. She connected her protest to the ignorance surrounding Native American culture and a profound disrespect for history: "We grow up romanticizing native culture, native art, native history … without knowing native reality. Somehow, we've allowed 200-plus years to go by without questioning the western truth we have been told to believe about Native Americans."
Ultimately, Woodley sees herself as someone who helps others. While she wants others to be accountable for their actions, she is also compassionate: "I don't believe anyone's a bully just to be a bully. They're being bullied themselves, whether it's by their own internal voice or an external factor." She's working hard to respect herself and grow her activism from a place of confidence.
Source: Read Full Article