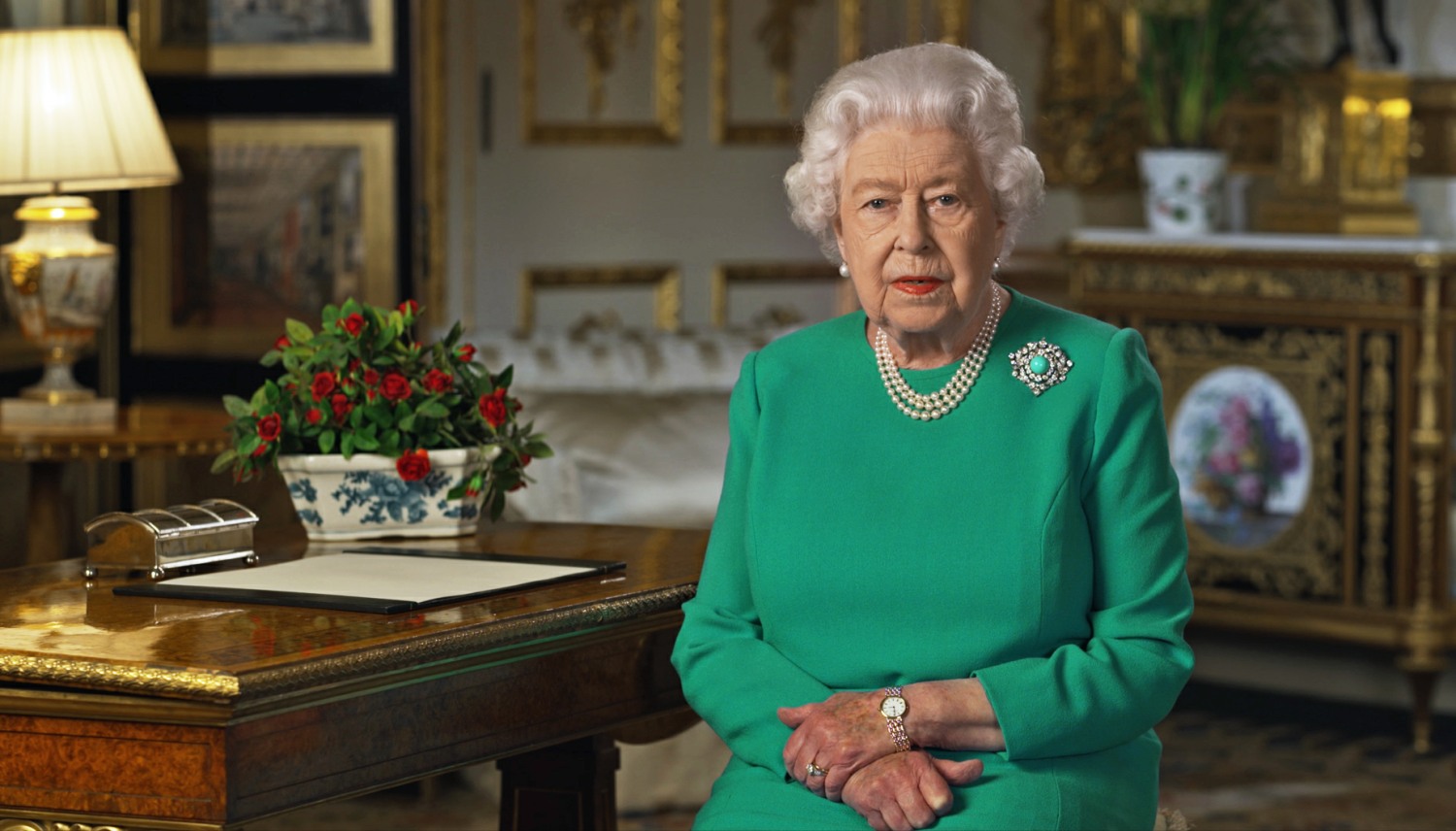 There are little niche gossip stories which I'm always here for, and one of my favorite gossip niches is "stories about how royal Christmas is ridiculously strict and Germanic." In non-pandemic years, the Windsors' royal Christmas is structured like a military operation, with protocol on when people arrive at Sandringham, very strict dress codes and easily a dozen costume changes over two days, lots of booze and no children whatsoever. I also just learned this year that there's protocol about the order in which gifts are opened on Christmas Eve. Anyway, all of that is cancelled this year, as the Queen and her husband plan to have a "quiet" Christmas at Windsor Castle, in the HMS Bubble. The Queen cancelled all of the family get-togethers, and she even cancelled her gift handing-out to her staff. Well, Tom Sykes at the Daily Beast has an epic piece about royal Christmases, current and past. This piece is so delicious, I'm breaking it up into two stories. Here's the part about the Queen:
For the queen to sacrifice her own Christmas is an important and laudable act of leadership. It is a clear signal to the rest of the country to act cautiously. Casting an eye at rocketing case numbers on the other side of the Atlantic, where such leadership has been sadly lacking, one suspects the vast majority of her subjects will salute HM's gesture.

However, for those members of the royal family who now have their calendars for the festive season opening up before them like an empty highway on Christmas Day, the truth is that one year off of the Sandringham turkey-giblet gravy train is perhaps a welcome surprise.

The trouble with a Sandringham Christmas is that while it is all very luxurious and delicious, and you are waited on hand and foot, there is an undercurrent of austerity and duty that puts a dampener on things, especially when compared to the week long marathon of over-indulgence and sloth that the rest of the country enjoys.

Visitors to Sandringham, for example, are not allowed to forget that there is no more important day in the Christian calendar than Christmas. Her Majesty, as Defender of the Faith, has a tendency to pathologize her duty. One visit to church, for example, is the absolute minimum and the queen really prefers it if she and senior royals go twice.

There are other puritanical touches; Christmas presents are exchanged on Christmas Eve so as not to distract from the important spiritual message of the day with base consumerism. The Christmas tree is only decorated on Christmas Eve. Stockings, left at the end of children's beds and filled with small gifts by Santa Claus in the British tradition, are not a feature of Christmas morning at Sandringham. Lunch starts at 1 p.m. and all three courses are finished by 2:45 p.m., at which point everyone has to leave the table and file into the library to watch the Queen's Speech on television. The queen and Prince Philip take themselves off to watch it privately elsewhere, re-emerging shortly afterwards.

The speech is pre-recorded and is likely to be taped, as have Her Majesty's other television addresses this year, by technicians in bio-hazard suits occupying a separate room to their star performer and operating cameras remotely.

After the speech, the TV is switched off in favor of parlor games, such as those dramatized in The Crown, which showed Margaret Thatcher struggling to avoid covering her face in soot during the game ibble dibble.
[From The Daily Beast]
Not to defend that petty old woman at all, but I actually do think a few of rigid, unchanging parts of royal Christmas seem somewhat reasonable. There's nothing wrong with spending Christmas morning at church, although I do tend to think that going twice on Christmas Day is a bit much. There's nothing wrong with providing arrival times for family members, just so you're not dealing with an influx of ten people all within the same twenty minutes. One of the things I always do find so bizarre is that the Queen forces her family to watch her Christmas speech on TV, and before today, I didn't know that Liz and Phil watch it separately. How utterly strange. And Sykes didn't even get into the tangled web of "protocol" around gift-giving among the royals. It's not like Charles could give his mum a sweater and call it a day. No – the royals are supposed to give each other cheap things or gag gifts or hand-made things, like Kate giving out her own chutney as gifts. Anyway, royal Christmas always sounds like a bloody nightmare, just FYI. No wonder Meghan was like "smell ya later" after two Christmases.
Photos courtesy of Avalon Red, Backgrid.
Source: Read Full Article