Fans were taken by surprise when Ne-Yo and his wife Crystal Renay announced that they were going their separate ways. The "So Sick" singer later revealed that despite the smiling photos of the couple, things were not as picture-perfect as they seemed. He appears to have had a change of heart, with reports surfacing that he's withdrawn his divorce petition.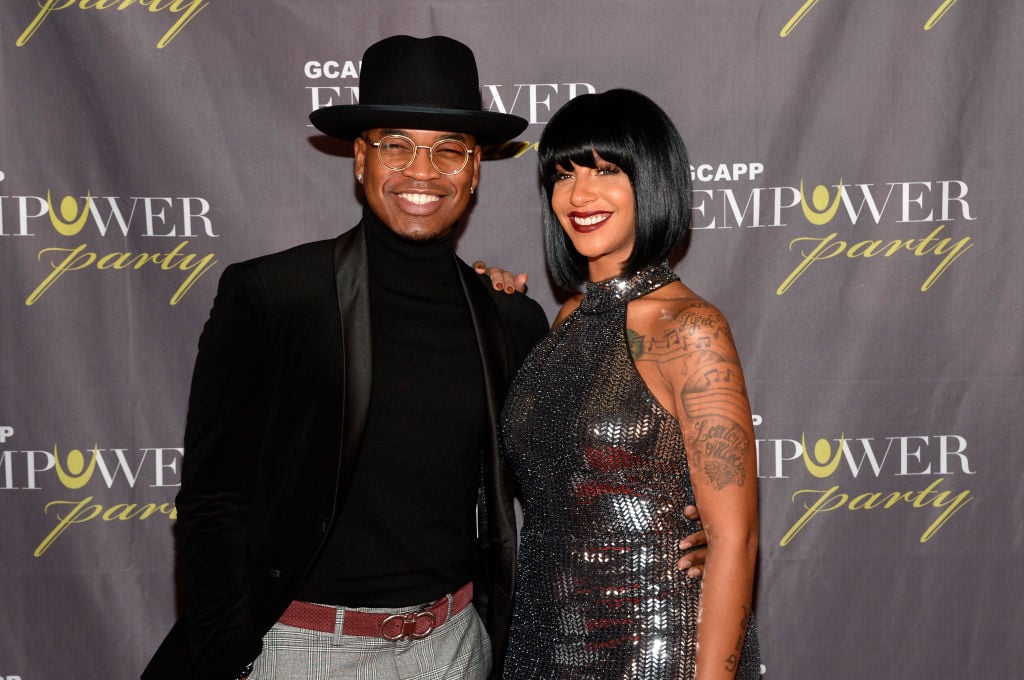 Ne-Yo and Crystal Renay confirm they are splitting
Ne-Yo and Renay married in 2016 in a beachfront ceremony. At the time, she was pregnant with their first son. Over the course of their relationship, they welcomed another son and blended their families as Ne-Yo is the father of two other children from a previous relationship. 
There were rumors that they were having marital trouble and potentially heading for splitsville, which Ne-Yo alluded to at the top of the year with a post he dedicated to Renay. He explained in the post that despite the bumps in the road, they remained committed to their marriage.
The Jasmine Brand reported months later that the couple were splitting. Ne-Yo confirmed so in a song he released shortly after.
"Long story short, she's got demons just like everybody else, just like me," he revealed on the Private Talk With Alexis Texas podcast in Feb. 2020. "We realize that our demons don't mesh and until both of us get a hold of our personal demons, it's gonna be just difficult for us to stay married."
According to Ne-Yo's divorce filing, his marriage with Renay was "irretrievably broken." He ask requested for joint legal custody of their two children and petitioned the judge to enforce their prenuptial agreement. 
Ne-Yo withdraws divorce petition
Their split appeared amicable, probably due to other terms laid out in the divorce petition. A mutual restraining order between the two was also granted by mediators which forbade either of them from taking their kids out of state, hiding property, canceling insurance or trash-talking the other in front of their children.
Despite the two separating and allegedly living in different homes, Renay revealed on Instagram that her and Ne-Yo were quarantined together. Renay posted a message that read, "Sidechicks..y'all ok? U miss that woman's husband huh?" After a fan asked her if she missed Ne-Yo, Renay wrote back, "He's home."
Maybe the quarantine has worked magic on their "irretrievably broken" marriage as Bossip reported that Ne-Yo has withdrawn his divorce petition. The outlet revealed that during the week of Apr. 13, Ne-Yo asked the judge to throw the case out, without prejudice. He can refile if he chooses.
Crystal Renay seemingly responds to rumors her divorce is called off on Instagram
Bossip reached out to Ne-Yo's lawyer about whether or not he and Renay reconciled. The attorney declined to comment on the matter. They also reached out to Renay's legal team but heard nothing back.
Fans believe that a recent Instagram post from Renay hints that just because Ne-Yo withdrew his petition does not equate to them getting back together. 
"Shhhhh you're telling my business wrong," she captioned a photo of her with her finger over her mouth along with matching emojis.
Ne-Yo also shared a promo of his song "Pinky Ring" after the news broke that he withdrew his petition with the caption, "Just a reminder." Only time will tell if the two are working on their marriage.
Source: Read Full Article