Kim Kardashian West has moved on from her husband, Kanye West. After filing for divorce from the rapper, Kim started dating again. Recently, the reality star began a relationship with comedian Pete Davidson. As the pair's relationship heated up, Kanye has been making it publicly known that he wants his wife back.
Kim Kardashian thanks Kanye onstage
Last night, Kim received the Fashion Icon award at the 2021 People's Choice Awards.
"For nearly two decades, Kim Kardashian West's style evolution has disrupted and influenced trends on a global level and cemented herself as a force to be reckoned with within the fashion industry," Jen Neal, Executive Vice President, Entertainment Live Events, Specials & E! News, NBCUniversal Entertainment Television and Streaming, said in a statement announcing the award. "For being a cultural inspiration, trailblazer and so much more, we can't wait to honor Kim with this year's 'People's Fashion Icon' award."
Though Kim is with a new man, she took the time to thank her former beau when she accepted the honor.
"To Kanye, for really introducing me to the fashion world," she said. "I fell in love with fashion and I'm so inspired by so many people but again, this is like a dream that I get to wake up and wear these amazing clothes and try new things and take a risk. I'm so humbled."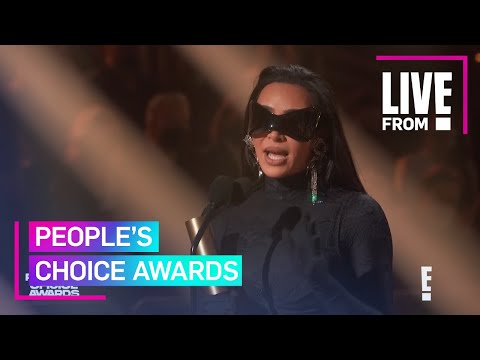 Kim is getting closer to Pete
Kim and Davidson first connected when she appeared on Saturday Night Live. Shortly after, the two began hanging out and were spotted together publicly around New York City. Now, Kim and Davidson are an official couple and getting closer every day.
"Kim is absolutely head over heels for Pete," a friend of Kim's told HollywoodLife. "In all honesty, she didn't know what to expect when she first started seeing him. She knows it would be a big deal in the media, but she had such a great time with him during her Saturday Night Live appearance and thought why not. But she never saw this coming and now she can't get enough of him. When Kim is with Pete, she's all about him, she can't stop smiling. It's really cute and she totally gets butterflies around him."
Kanye wants Kim Kardashian back
Even though Kim seems to be happy in her new situation, Kanye is making it clear that he wants his wife back. He appeared on the Drink Champs podcast and reminded everyone that Kim was "still" his wife. Then, during a visit to the LA Mission, he claimed God would bring him and Kim back together.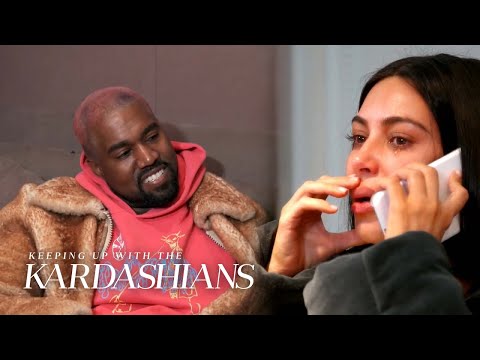 "If the enemy can separate Kimye, there's going to be millions of families that feel like that separation is OK… but when God brings Kimye together, there's going to be millions of families that are going to be influenced to see that they can overcome the work of the separation, of trauma the devil has used to capitalize to keep people in misery while people step over homeless people to go to the Gucci store," he said.
Source: Read Full Article