As if we all don't have enough to deal with right now, it looks like Khloé Kardashian and Tristan Thompson miiiiight be getting back together (and reminder: he cheated on her multiple times, including when she was pregnant). At least, the latest episode of Keeping Up With the Kardashians sure implied that Khloé and Tristan have ~unfinished business~, cause the two of them started talking about having another baby together!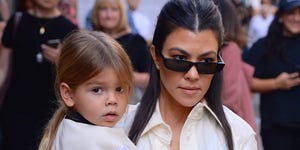 During their KUWTK convo, Khloé seemed open to the idea, telling Tristan, "I might get some embryos and get a sibling [for True]. I might need to borrow some sperm or get some from you." But then also added, "We'll figure that out later. That's a whole other episode." And I don't know about you, but I likely won't ever recover from Khloé phrasing it as "borrowing sperm."
Well, if you've been wondering how likely a second Khloé/Tristan baby actually is, a source tells People that Khloé is "half joking, half serious" about it. The source adds:
And I'm absolutely no expert on Khloé's personal life or relationships, but it seems like Khloé could also…just…have another baby with someone who isn't Tristan. Just saying!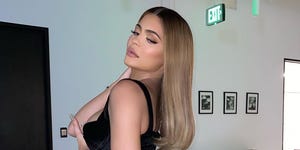 Source: Read Full Article