Though she inherited his last name, actor Carrie Fisher was more closely associated with her famous mother than her renowned dad, Eddie Fisher. But though their relationship changed over time, Carrie wasn't there when her father died. Learn the sad reason why and how she felt about it after.
Carrie Fisher's relationship with Eddie Fisher growing up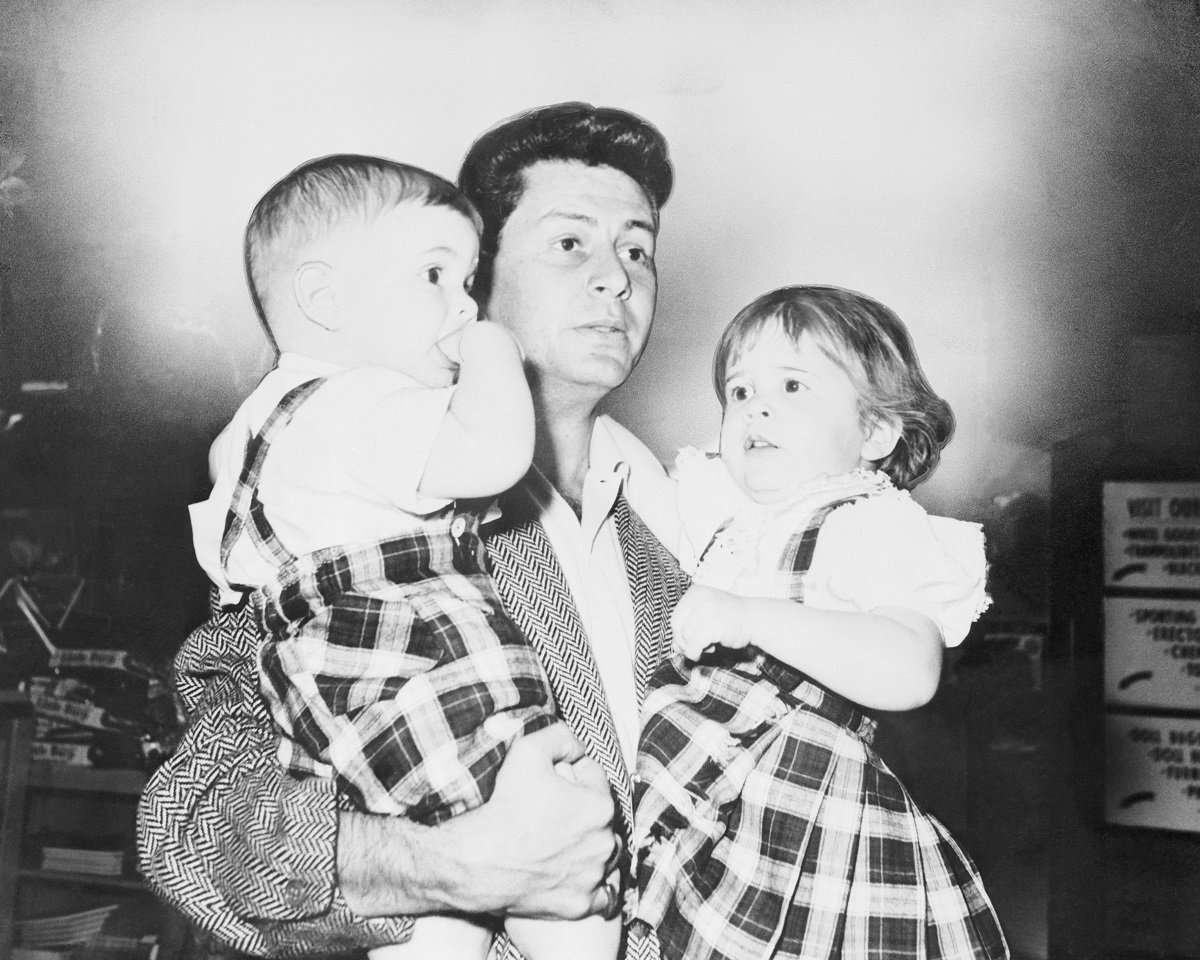 Carrie grew up primarily with her mom, Debbie Reynolds, and her younger brother, Todd Fisher. Eddie left their family when Todd was a baby, in a very public Hollywood tabloid extravaganza. Her mom, brother, and she lived with Reynolds' second husband, Harry Karl, throughout her adolescence.
While Carrie and Eddie weren't close in her childhood and teenage years, they reconnected in the 1970s after she filmed the first Star Wars movie. They spent time together in the '80s, during which they were photographed together a handful of times. However, even later in his life, their relationship deepened.
They grew closer in his old age
In her 2011 memoir, Shockaholic, Carrie writes that she took care of her father in his last years. She noted the role reversal, with her as the parent, was welcome. "We had both become increasingly involved with one another, finally and for the first time in our once strangely uninvolved lives," she explained.
While it took them a long time to finally have a close relationship, Carrie was grateful it happened at all. "My love for my dad was always more like longing, and it retains that quality, only now it can never be relieved," she wrote. "But in the end, finally, it doesn't have to be, because before it was too late, he was mine at last."
Carrie thought she had more time with her dad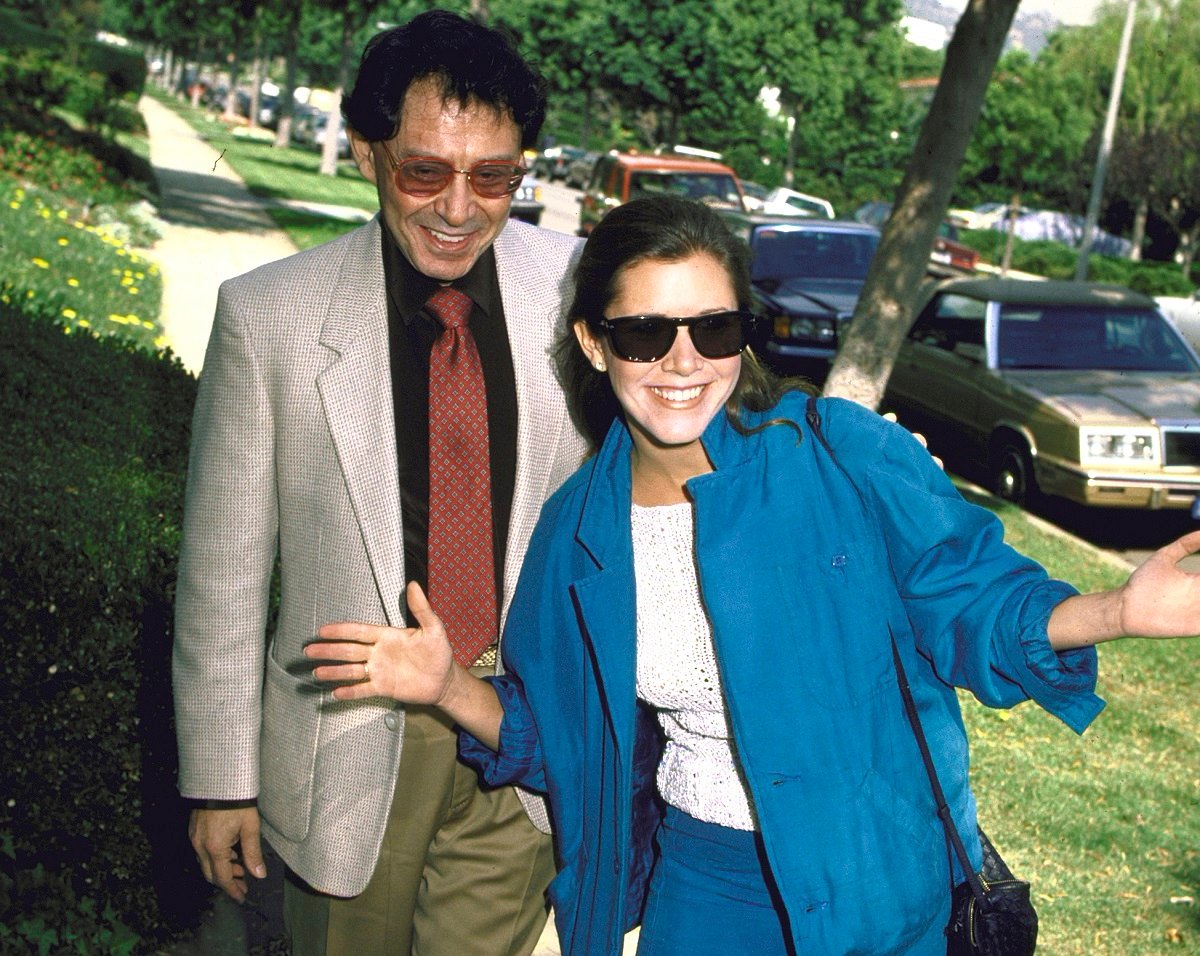 Eddie fell and broke one of his hips in September 2010. Less than two weeks later, he passed away from surgical complications. Carrie wrote that she "knew that it was only a matter of time" after the accident, but "somehow, though, I expected that the time he had remaining would be somewhat longer."
"Because of that unreliable assumption, I wasn't with him the night he suddenly up and expired," she wrote. "Though there's something ironically perfect that after a lifetime of enduring his absences I wasn't present for his death—well, this somehow continues to haunt me," she wrote, adding, "I just wish I had been there. "
Why Carrie took care of Eddie in his last years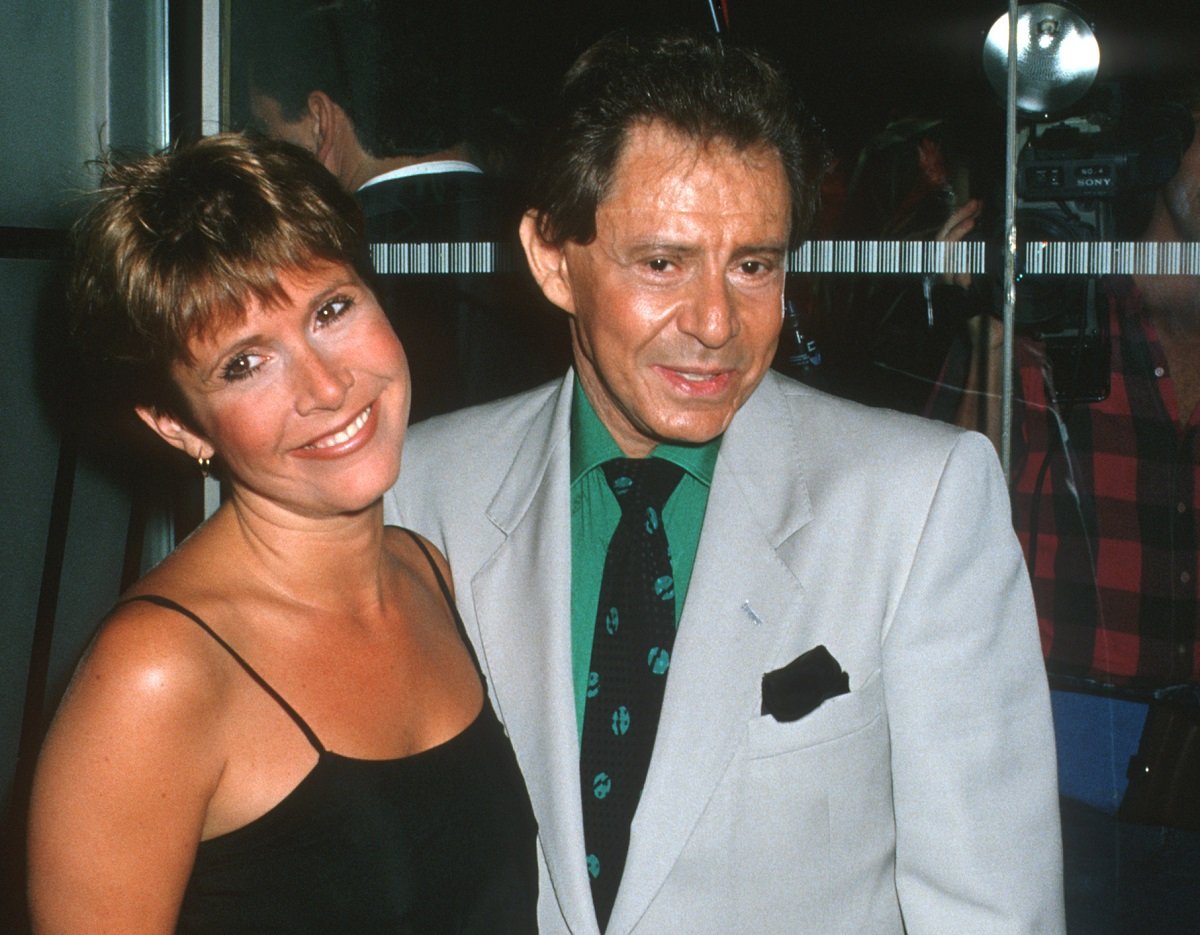 Many children take care of their parents at the end of their lives. But because of their previously strained relationship, Carrie noted that she "was caring for him not because I was expected to but because I wanted to." She added, "He appreciated being taken care of, and it was largely for that reason that I did it."
Because of that, missing saying goodbye to Eddie was difficult for Carrie. "When my father died, I lost something I never had," she wrote. "Something I sort of got in the bottom of the ninth. But by then things were versed. I was the parent, to the point that sometimes he even called me Mommy."
Source: Read Full Article