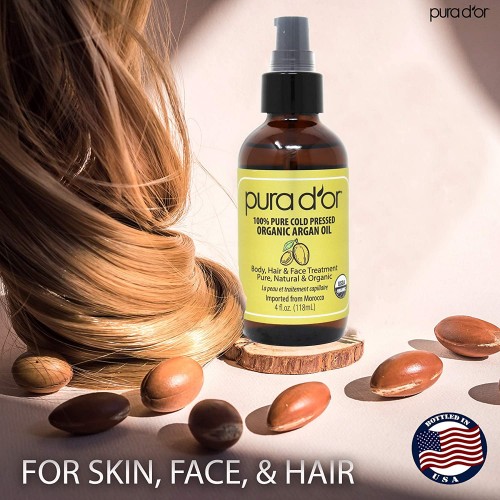 Thanks to everyone who recommended products and who requested recommendations, that really helps me get ideas for these posts. I'm ashamed to admit how much stuff I've bought recently, but most of it just arrived yesterday so I'll wait until I have a chance to review everything. The $5 mascara that's supposed to be a dupe for Lights Camera Lashes, Lash Princess by Essence, really is that good. I'm definitely happy with that purchase. My only complaint is that it makes my lashes so long they bump my eyelids. You will want a lash comb to use with that, you can get one by Ardell at CVS and this one looks similar to the one I use. (It has a B on Fakespot.) I also got the bread container, the fancier hummingbird feeder (it's so pretty), the ring light and sous vide cooker. The light and cooker are supposed to be coming today and I'm so excited! I can't wait to use both of those. It just makes me feel normal to shop, although I know it's temporary. Here are some things I'm looking at or already have. Hecate is providing an assist today too.
From CB: A gentle sunscreen to protect your skin this summer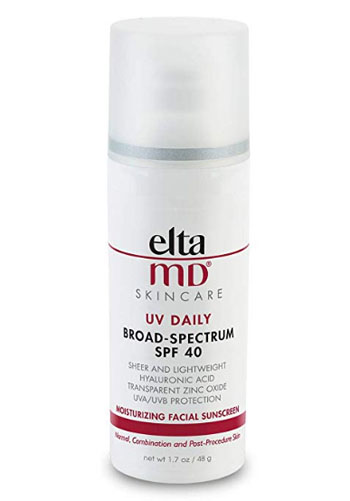 From CB: We get a lot of requests for sunscreen. I'm going to feature several here depending on your skin type and how much you want to spend. The overall favorite, and a pricier one, is Elta MD for Normal and Combination skin. My mom uses it, her dermatologist recommended it, and several people commented that they love it. It's $30 for 1.7 ounces though. (4.6 stars, 2,200 ratings, B from Fakespot.) Purito Centella sunscreen is about half the price at $15.90 for two ounces and people rave about it. (4.7 stars, 602 ratings and a C on Fakespot.) People call it the "perfect daily sunscreen" and say it's great for acne-prone skin. If you're looking for a more moisturizing sunscreen, reviewers rave about Biore UV Aqua Rich, which gives you 2.8 ounces for 18.90. (4.6 stars, 1,400 ratings, C on Fakespot. Note that the C rating doesn't knock off more than 1/4 star for either product.)
A powerful fan so you can save on air conditioning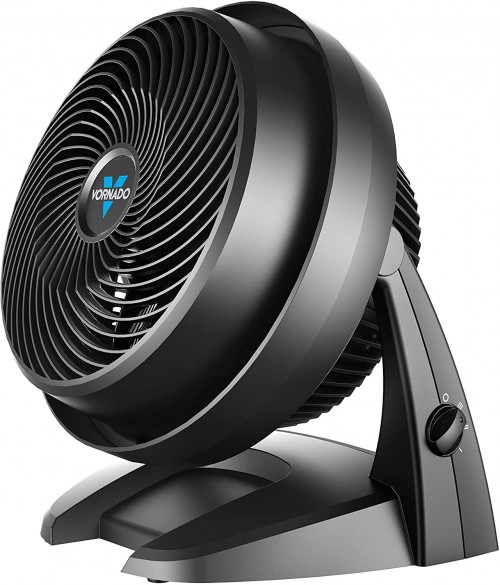 From CB: My last house had in-window air conditioners, and I'm so glad I moved to a place with central air earlier this year. The only problem is that my son chose the smaller bedroom and his computer gives off so much heat that it's much hotter in there. In Tuesday's post, Amy Too recommended the Vornado fans. She called them amazing and said "They're a little more expensive, but worth the splurge." Sold! Plus I think I need a fan for the porch this summer. The mid-sized whole room air fan is about $65. It has over 2,000 ratings, 4.5 stars and a B on Fakespot. People call it "perfect," say it "definitely circulates the air," and call it "Perfect for hot summer nights." There's also a larger version, the 660, for $99. (That one has 3,500 ratings, 4.3 stars and a B on Fakespot.)
A hair detangler to reduce damage, encourage growth and leave your hair silky soft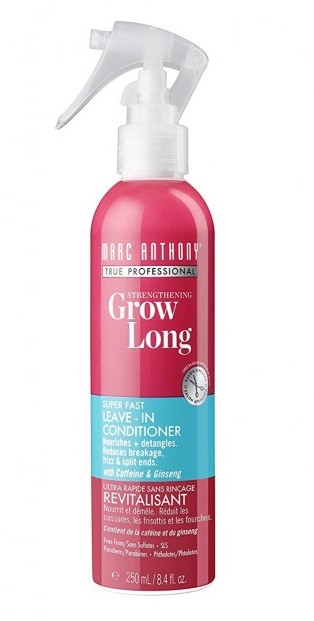 From CB: I've already featured this Mark Anthony Strengthening Grow Long detangler before, but I've reordered it since and I absolutely love it. My hair is incredibly long since I started using it, but I can't credit this product since I haven't had a haircut in months. (I'm also alternating two different kinds of anti-thinning shampoo and conditioner.) It does really condition and help detangle without leaving your hair greasy at all. That's under $7 for 8.4 ounces and it has 4.5 stars, 957 ratings and a C on Fakespot. I also recommend this wet brush, which we've featured before. It makes it very easy to brush through wet hair without pulling or breakage.
Organic pure Argan oil for hair, face and nails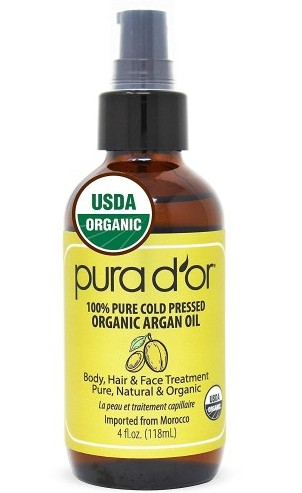 From CB: I love putting a little Argan oil on my hair to tame flyaways and make it sleek-looking after styling. This Argan oil by trusted brand Purad'or (I use their anti-thinning shampoo and conditioner) has 4.5 stars, over 12,000(!) ratings and a C on Fakespot, making the adjusted rating still well over 4 stars. (Fakespot ratings do not bring the score down much when there are so many ratings.) It's under $13 for four ounces of product. People call it great for taming frizzy hair, many women use it on both their hair and skin, and say it has "virtually no scent" and "absorbs like a dream."
A banana clip for easy looks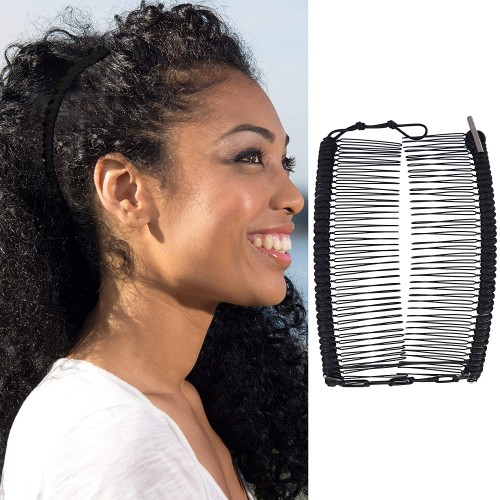 From Hecate: For those of us who heeded Jonathon Van Ness' advice not to cut our own tresses, we're dealing with a lot of hair but no plan on what to do with it. My answer is: clips. Fortunately, as a girl of the 80s, clips are my jam. I bought this one from my local Rite Aid a few weeks ago after my plastic banana clip broke. It gives you a full tail down the back of your head. I like this one because of how wide it spreads, allowing you to get every bit of hair. It has 3.7 stars, 506 ratings and a B on Fakespot. Reviewers say "I really love this product and use it almost daily" and that it's great for holding both thick, fine and curly hair.
Viking hair clips for gorgeous, dramatic hair looks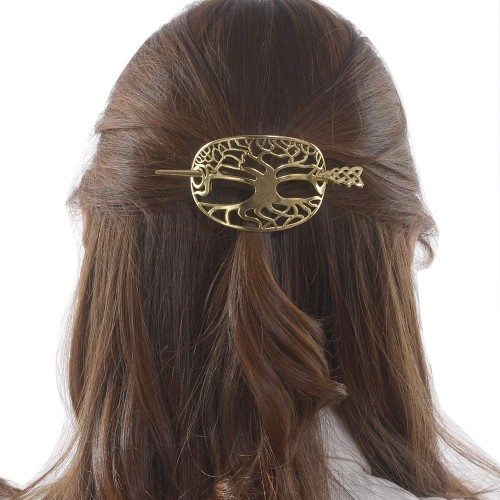 From Hecate: If you want the drama to be in your clip rather than your hair itself, Amazon has 10 different romantic-looking Viking-Celtic Hair sticks. You can look as good going as you do coming for about $10. Reviewers call it easy to use and say it stays in even if you don't have thick hair. The clips received 4.1 stars, 277 ratings and a B on Fakespot.
A trampoline sprinkler for more fun in the backyard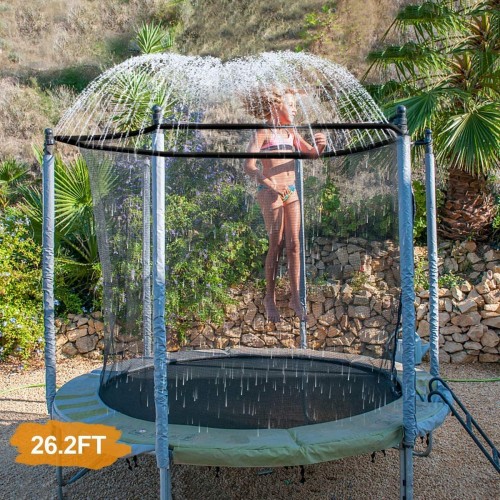 From Hecate: Since 2020 kicked all my home improvement plans to the curb, I was looking for some above ground pools to entertain us over the summer. Apparently, so did the rest of the world because they were all sold out or the prices were inflated several times over. In my search, I came across this trampoline sprinkler that can be attached to the top of a trampoline fence. I told my friends who have a trampoline and they've been loving it. (I haven't been able to use it yet because of social distancing). It comes in two sizes and costs under $30. It has 3.6 stars, 91 ratings and a B on Fakespot. It's said to be easy to set up and people say it cover most of the trampoline's surface. One tip, make sure to leave enough room with the zip ties so the hose can inflate with water.
Thanks for reading and commenting on our affiliate post! If you make any purchases through these links we get a small percentage and appreciate it.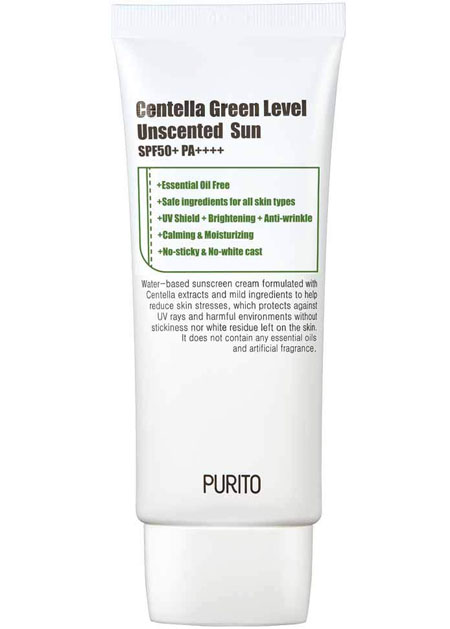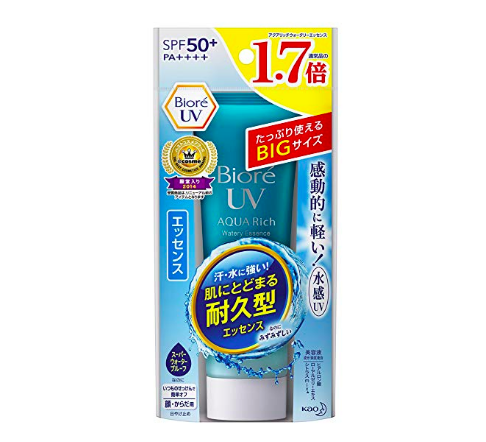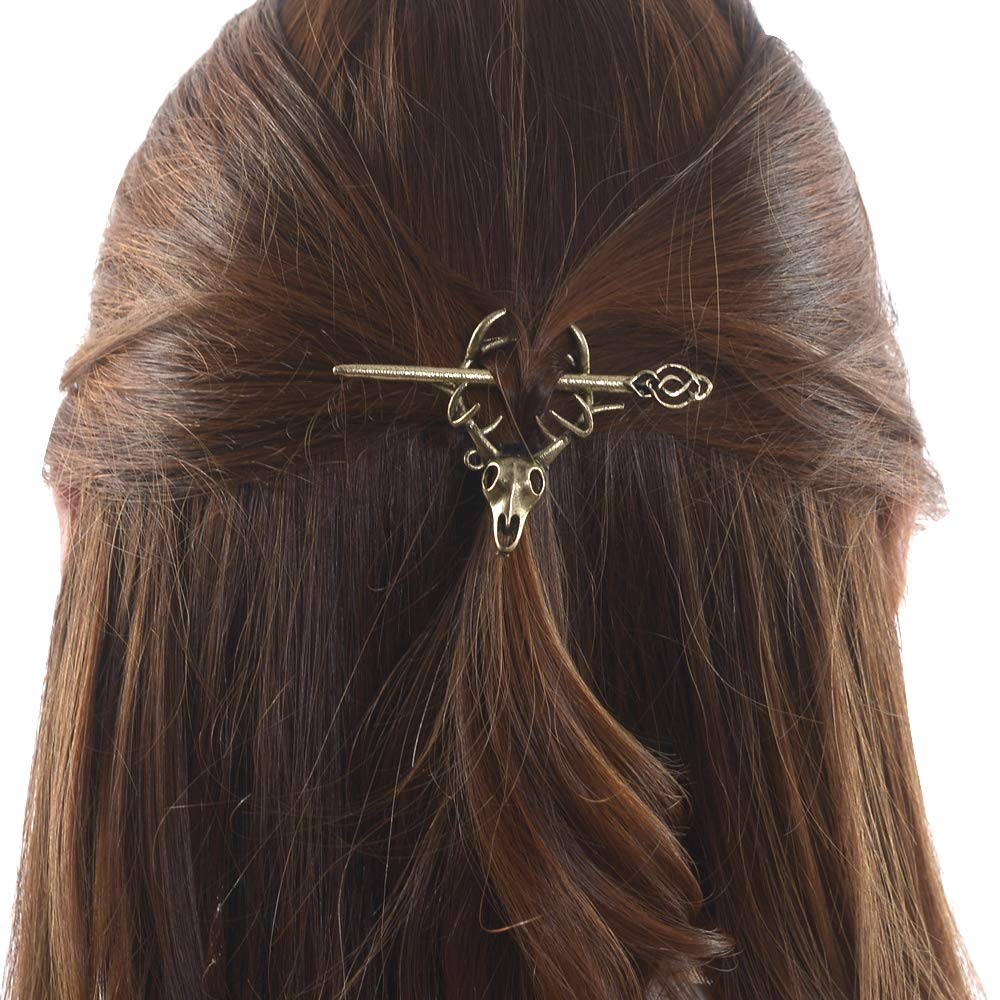 Source: Read Full Article