Throughout his many decades in the spotlight, Ben Affleck has seen it all: the good, the bad, and the downright ugly. For instance, he went from winning an Oscar for Best Original Screenplay with his best friend Matt Damon for "Good Will Hunting" to having high-profile relationships and breakups and rehab stints. 
But each time his critics thought it would be the last they would see of Affleck, he came roaring back with a new critically-acclaimed film or project. That, and his work as a philanthropist with the Eastern Congo Initiative, has earned him the respect that a lot of people in his position crave. In fact, even actor George Clooney admitted that no one hits the ground running faster and harder than Affleck. "Hollywood loves a comeback," he told Entertainment Weekly in 2013, adding that Affleck is "an unbelievable comeback kid."
With that said, there have been plenty of times Affleck has been quite controversial. To find out which one was perhaps his worst moment, keep scrolling.
Ben Affleck rose from the ashes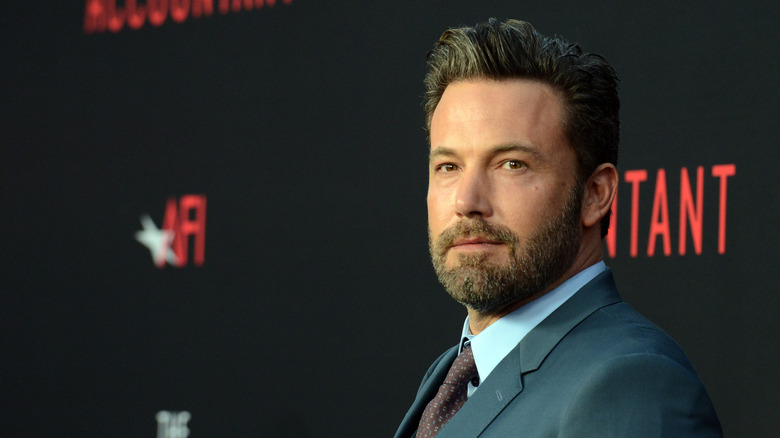 Back in 2016, Ben Affleck shocked the entertainment world when he was spotted on a beach with a back tattoo so big that it made Jennifer Lopez's giant engagement ring from him look minuscule in size. The tattoo appeared to be a phoenix rising from the ashes, and it got so much attention that even Lopez criticized it. "It's awful! I mean, I would tell him that," she said on "Watch What Happens Live" with Andy Cohen in 2016.
Affleck seemingly cleared the air and told Extra the ink was "fake for a movie." He then spoke about his real tattoos. "I actually do have a number of tattoos … but I try to have them in places where you don't have to do a lot of cover up … they get sort of addictive, tattoos, after awhile." Unfortunately, the truth eventually came out that the tattoo was certainly a permanent one, and Affleck was forced to come clean about it in an interview with The New York Times.
"I resented that somebody got a picture of it by spying on me. It felt invasive," Affleck explained. "But you're right. I could have said, 'That's none of your business.' I guess I got a kick out of messing with Extra." Fake or not, the real controversy might be that even Affleck knew there was no hiding his shame over it, but at least he managed to finally get the truth out. 
Ben Affleck is no stranger to controversy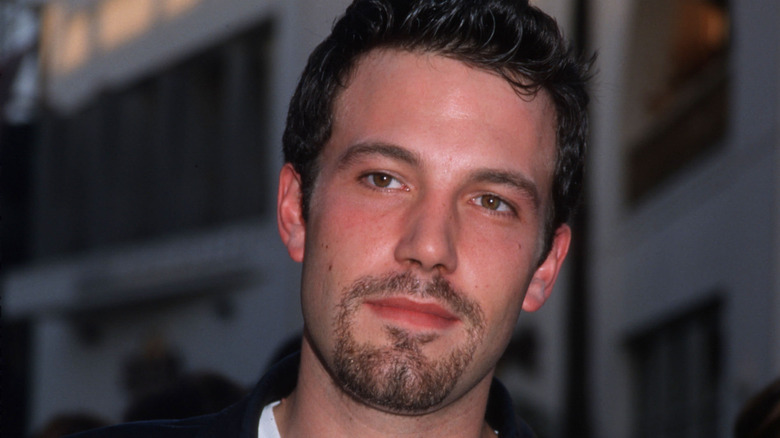 Ben Affleck is someone who is always in the headlines, whether he wants to be in them or not. And that's not because he sometimes struggles to fit his Dunkin' Donuts order through his front door or how he and Jennifer Lopez have been packing the heavy PDA in front of the cameras, but for his personal struggles with alcohol use, too. "There are things that I would love to go back and change. I have regrets," he told Good Morning America in 2020, referring to his public mishaps. "I made plenty of mistakes, some big, some small. I wish I could go back in time and change all kinds of things. But I can't."
As far as what kind of regrets Affleck is referring to, fans may wonder if it's the time he divorced his ex-wife Jennifer Garner, got banned from playing blackjack at a Las Vegas hotel, or his eye-catching tattoo. Regardless of the answer, what truly matters is if Affleck is living for himself and moving forward. 
If you or anyone you know is struggling with addiction issues, help is available. Visit the Substance Abuse and Mental Health Services Administration website or contact SAMHSA's National Helpline at 1-800-662-HELP (4357).
Source: Read Full Article