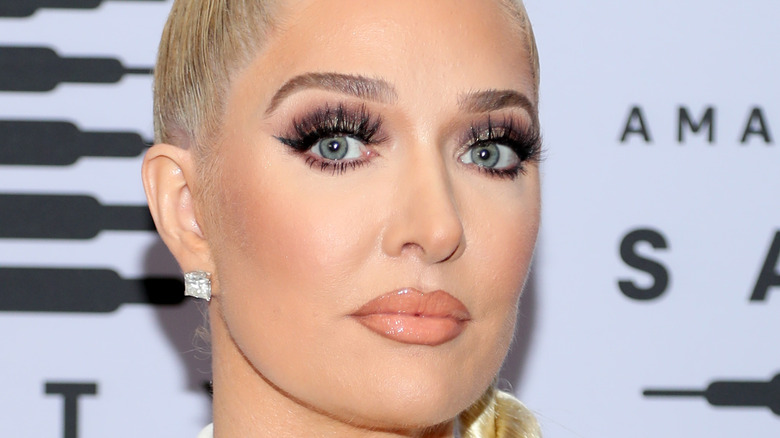 There's never a shortage of drama on the "Real Housewives of Beverly Hills," but during the episode on June 23, Erika Jayne shared new details about how she left Tom Girardi. The "Real Housewives" star is a staple in the cast and had been pretty silent about her separation from Girardi which happened in Nov. 2020. As the 49-year-old sat with co-stars Dorit Kemsley, Lisa Rinna, Kyle Richards, Sutton Stracke, Garcelle Beauvais, Crystal Minkoff, and Kathy Hilton she revealed that she'd made the decision to walk away from her home and marriage, per Vulture.
The Daily Mail reported that Jayne said, "Ok, let's discuss the elephant in the room. My life drastically changed this week. I let go of my Lamborghini. I let go of my 16,000 square foot home. I let go of my marriage. I let go of everything. I literally made the decision that I had to." The other women seemed shocked that Jayne was the first to bring it up.
People first reported that she was filing for divorce in November 2020 after the couple had been together for 21 years. There have since been allegations of infidelity and embezzlement. Speaking to the other housewives on the show, Jayne said, "I left because he pushed me further and further out."
However, it would seem that it wasn't Jayne's first reaction to leave.
Erika Jayne almost suggested a 'trial separation'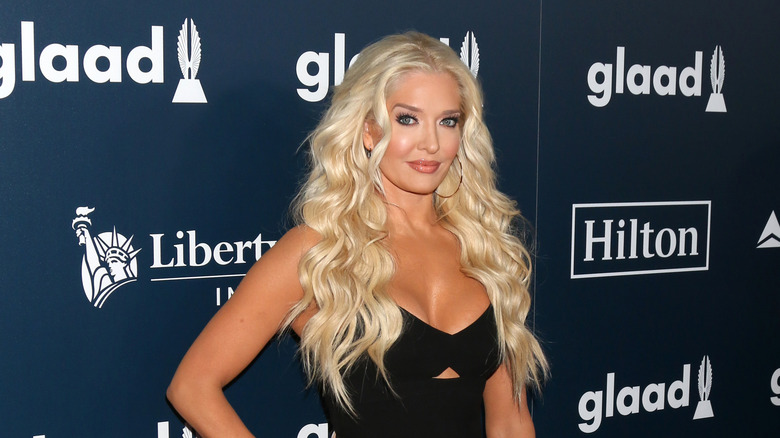 Erika Jayne was clear that the pair had gone separate ways but Page Six details that she went on to explain that it wasn't her first reaction. "You know, I almost floated the idea of trial separation but I knew it wouldn't work," she told Lisa Rinna. "[Girardi]'s that old school generation, which is 'get your f****** s*** and go.' You're in or you're out. And when you're out, you're dead."
During the episode, she explained that she moved out pretty quickly and hasn't seen Girardi since. "After finding a place to go to, I dropped Tom off at work and I went home and moved out. So I was out within the day," she said, "It's frightening, you know when you think about. It's the uncertainty and instability of being, really, out of on your own … Just getting up the courage to leave is a big deal. This was my home for over 21 years."
Jayne said that the news was released on election day so to minimize the coverage and that she made the decision to leave for herself. Us Weekly outlines that she said, "I just kept walking around that house and knowing that this marriage was headed down a really s***** path. I had to make a choice to do what was right for me. I couldn't live that way anymore."
Source: Read Full Article